(Minghui.org) Falun Gong practitioners in Ukraine participated in a Physical Exercise and Fitness Fair in Shevchenko Park in Dnipro on August 5, 2023.
More than 100 participating groups introduced Asian physical exercises and ways to improve health. Practitioners demonstrated the five sets of Falun Gong exercises, taught people how to make origami lotus flowers, and demonstrated a dragon dance. Many people were informed about this beneficial cultivation practice, which originated in ancient China.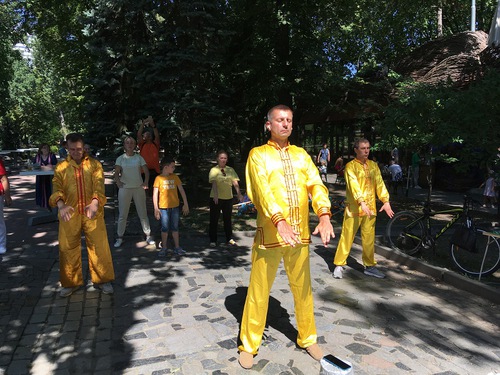 Falun Gong practitioner Marina was happy to see many Ukrainians learn the Falun Gong exercises.
She told the reporter, "I have been practicing Falun Gong for eight years. It is an important part of my life. I'm here to tell more people about this self-improvement cultivation practice."
The local TV station reported on the event, and the news report included the practitioners' dragon dance. Their resonant drum beats and beautiful dance left people with a deep impression.
A local resident named Valentina said, "This is gorgeous!"
Falun Gong practitioner Yuri told the reporter, "Dragon symbolises wisdom, and power, and encourages the practitioner."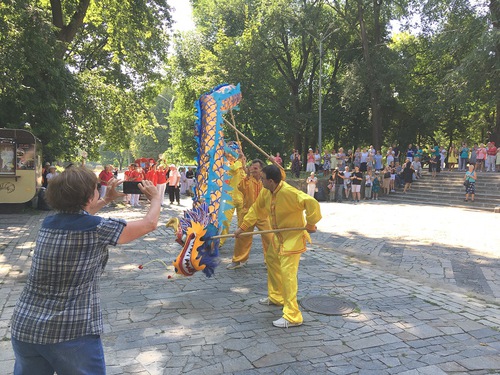 Chinese version available
(Clearwisdom)
Ukraine: Falun Gong Practitioners Commemorate the 24th Anniversary of the Effort to End the Persecution