(Minghui.org) The deaths of 25 Falun Gong practitioners as a result of the persecution by the Chinese communist regime were reported in March 2023.
Six of the deaths took place between 2014 and 2019, seven in 2022, and ten in 2023. The exact times of the remaining two practitioners' deaths remain unknown. Due to strict information censorship in China, deaths can't always be reported in a timely manner, nor is all information readily available.
The deceased practitioners were from 12 different provinces and centrally-controlled municipalities. Heilongjiang reported four cases, followed by Beijing, Jilin and Liaoning (each with three cases). Sichuan, Chongqing, Hunan and Shandong each had two cases. The remaining four provinces, including Anhui, Gansu, Hebei and Jiangsu, each had one case.
Two practitioners died in custody, including a 77-year-old woman who died while serving a 13-year term and a 74-year-old man who died four months following his arrest.
The other practitioners succumbed to long-term harassment, incarceration and torture. A woman in Sichuan was kept in prison until the end of her three-year term despite the fact that she remained in a coma. She died eight months after her release. A man in Beijing died 1.5 years after being released after serving a 4-year term, having lost both of his parents due to the persecution.
Below are several selected death cases. The full list of the 25 practitioners whose deaths are reported can be downloaded here (PDF).
Deaths in Custody
77-year-old Woman Dies While Serving a 13-year Term
Ms. Fei Shuqin from Harbin City, Heilongjiang Province, died in Heilongjiang Province Women's Prison on February 16, 2023, while serving a 13-year term for practicing Falun Gong. She was 77.
According to Ms. Fei's family, she developed uterine fibroids, high blood pressure, and a heart condition shortly after her imprisonment, yet the prison repeatedly denied their application for her release on medical parole. The family hadn't been allowed to see her since 2019.
When Ms. Fei lost her appetite and was plagued with constant drowsiness, she was taken to the prison hospital on January 13, 2023. The doctor found she had multiple lacunar infarctions, brain atrophy, and a severe lung condition. Despite her condition, the prison still denied her family's requests to visit her and also refused to release her.
At 1 p.m. on February 16, the prison informed Ms. Fei's family that they were transferring her to another hospital. But one hour later, the prison called again and said she had just passed away. Her family suspected that she might have already died when the prison called earlier.
The prison initially barred Ms. Fei's family from seeing her body. But given their insistence, the guards relented after getting approval from their supervisor. Ms. Fei's family said she appeared to be extremely thin and her head was shaved.
Ms. Fei, a retiree from the food industry, was arrested on March 29, 2013 for putting up banners reading "Falun Dafa Is Good" along a major highway. The Yilan County Court sentenced her to 13 years.
After being taken to prison, she was soon found to have a uterine fibroid tumor measuring 4.8 x 3.9 inches. She also developed a heart condition and high blood pressure. Despite her condition, the prison refused to release her on medical parole.
The guards demanded that Ms. Fei's family pay for her surgery, but the family insisted that it was the illegal imprisonment and abuse that had wrecked Ms. Fei's health and that the prison should be held responsible.
During the family's visit in February 2019, they saw that Ms. Fei's condition was much worse than the month before. She appeared to be unresponsive and numb at times. When she spoke, she kept asking the same question. She often over-ate and was upset if others tried to stop her. Her family suspected that the prison had injected her with nerve-damaging drugs. They applied for medical parole for her again, but the prison never responded.
The prison never allowed the family to visit Ms. Fei again, citing the pandemic as an excuse. Even after she injured her femur in a fall and was unable to care for herself, the prison still denied her family's request to release her on medical parole.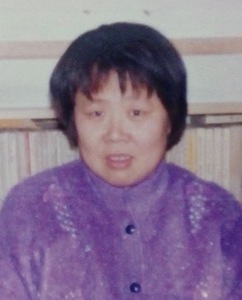 Chongqing Man Dies in Custody, Four Months After Being Arrested
Mr. Lai Yuanchang, of Chongqing, was arrested on September 7, 2022, after being on the run for two years in an attempt to avoid arrest. His health quickly deteriorated at the Jiangjin District Detention Centre. It is suspected that his health failed due to torture for not renouncing his faith. He was rushed to the Jiangjin District People's Hospital on December 31, 2022, and passed away the next day. He was 74.
Upon learning of his death, Mr. Lai's family rushed to the hospital and demanded an explanation from the police, who then agreed to pay the family 90,000 yuan as compensation. Mr. Lai's body had been buried at the time of writing.
Mr. Lai was incarcerated three times for a total of eight years over the course of the persecution of Falun Gong. He was given a two-year labor camp term in 2004 and sentenced to two three-year prison terms in 2008 and again in 2013. The prison guards forced him to stand outdoors wearing only thin clothes in the winter. They also poked his eyes and burnt his eyes with a lit cigarette.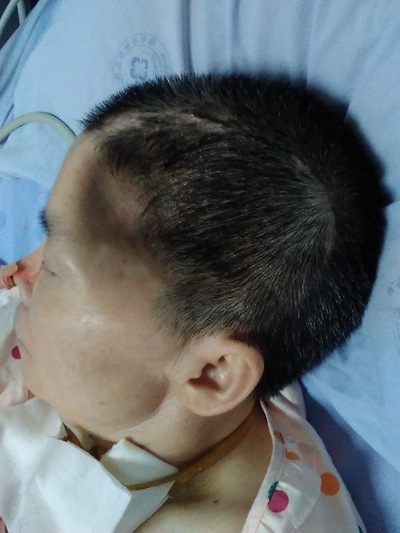 Deaths due to Torture in Prison and Long-term Harassment
Sichuan Woman Dies Eight Months After Release from Prison in a Vegetative State
Ms. Liao Guanghui was in a vegetative state by the time she was released on July 20, 2022, after serving a three-year prison term for practicing Falun Gong. The Mianyang City, Sichuan Province resident died eight months later on March 23, 2023. She was 70 years old.
Ms. Liao took a fall on March 10, 2021, while incarcerated in the Sichuan Province Women's Prison. The prison denied her family's request to release her on medical parole and held her in custody until the end of her term, despite the fact that she remained in a coma after the fall.
Because the prison hospital didn't properly fix her skull during the craniotomy, she had a large sunken area on the right side of her head. She also had a suction tube in her throat, a feeding tube in her nose, and a urinary catheter. Her entire body was stiff.
Not knowing how to care for her and remove the sputum in the suction tube, Ms. Liao's family took her to a local hospital hours after she was sent back home from prison on July 20, 2022. A week later on July 27, she suddenly experienced whole body convulsions and her lips and upper body turned purple. Although she survived after emergency treatment, her family couldn't afford to keep her in the hospital for further treatment. They took her home shortly after and cared for her themselves. They were devastated by her death on March 23, 2023.
Ms. Liao was arrested at home on July 20, 2019 and sentenced to three years by the Fucheng District Court. Her family received a call from a prison guard at 5 a.m. on March 10, 2021 and was told to go to the Huaxi Hospital to sign a consent form for her to have a craniotomy. The guard claimed that she "fell and hit her head while using the restroom," but the doctor revealed that she had also injuries to her trachea and one of her lungs.
When Ms. Liao's husband, Mr. Li Shuangquan, and their son visited her in the hospital on March 14, her head was wrapped with gauze and she was on oxygen. She remained in a coma and her family wasn't allowed to see her again until the end of her term.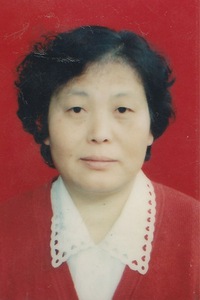 75-Year-Old Shandong Woman Dies Four Years After Being Sentenced to Nine Years
A 75-year-old woman in Qingdao City, Shandong Province died on February 7, 2023, about four years after she was sentenced to nine years for her faith in Falun Gong.
Ms. Su Guihua was arrested at home on October 16, 2017. When she was tried by the Shibei District Court on June 28, 2018, she had dangerously high blood pressure and her feet trembled uncontrollably.
Ms. Su's family received a phone call on September 3, 2018 and was told she was undergoing emergency treatment in the hospital. They rushed there and were given a notice of critical condition. Three days later, the police released Ms. Su on bail.
Ms. Su was sentenced to nine years with a 300,000-yuan fine on March 19, 2019. Given her poor health, the judge ordered that she be put under house arrest. He ordered the police to check in on her once every few months to see if she'd recovered well enough to be imprisoned. Ms. Su succumbed to the mental pressure and her physical ailments, and died on February 7, 2023.
Sichuan Man Dies After Enduring Ten Years of Incarceration and Torture
Soon after Mr. Zhu Zhaojie took up Falun Gong in 1994, the small business owner in Panzhihua City, Sichuan Province, was delighted to see his severe tuberculosis gone. His peaceful life was turned upside down when the communist regime ordered the eradication of Falun Gong from China in July 1999.
Because Mr. Zhu refused to renounce Falun Gong, he was given one year in a labor camp and was later sentenced to nine years in prison. In the labor camp, he was forced to stand naked in the snow for long hours, and work in an extremely hot brick kiln from 7 a.m. to 10 p.m., without any breaks.
Following Mr. Zhu's next arrest, the detention centre guards used tin snips to snip his nipples and hit his head against the wall, causing him to suffer a concussion.
After he was taken to prison to serve a nine-year term, he was forced to stand for long hours in the scorching sun during summer and in the freezing snow during winter. He was also forced to watch propaganda videos smearing Falun Gong while enduring constant beatings, long hours of standing, and verbal abuse. Other tortures included forced-feeding and sleep deprivation.
For over six years, Mr. Zhu worked day and night making electronic coils without a break and without pay. His vision significantly declined and he often fell while walking without having access to glasses.
A guard once threatened him, "I won't beat you to death, but I will torture you so you'd rather be dead than alive." Another guard said, "There are 365 days in a year and I have 365 ways to torture you. You'd better watch out."
While Mr. Zhu survived the brutal torture in detention, he was dealt a hard blow when his wife divorced him and the social security bureau suspended his pension shortly after he was released. He succumbed to the mental, physical, and financial distress, and passed away on February 21, 2023. He was 69.
Having Lost Both Parents to the Persecution of Falun Gong, Beijing Man Dies One Year After Serving Wrongful Prison Term
A Beijing resident passed away in early 2023, about one and a half years after he was released from serving a 4-year term for practicing Falun Gong. He was 56.
Mr. Zhang Jiuhai was predeceased by both of his parents. After the Chinese Communist Party began to persecute Falun Gong in July 1999, the family of three were arrested one after another and only spent limited time together.
Mr. Zhang's mother passed away in November 2014. Following Mr. Zhang's last arrest in May 2017, his father, Mr. Zhang Zuojie, broke a rib and was unable to care for himself. The elderly man died seven months later, in destitution. When the younger Mr. Zhang was released in May 2021 from serving a four-year term, he struggled with poor health caused by torture in custody and also passed away.
Before Mr. Zhang's latest prison term, he served four labor camp terms for a total of seven years. He was constantly beaten, deprived of sleep, and shocked with electric batons. After he was released, he was forced to live away from home for a few years to hide from the police.
Former Police Officer Dies in the Persecution
Mr. Jin Chengshan used to work in the Hulan District Police Department in Harbin City, Heilongjiang Province. He had a car accident in 1996 and sustained a thoracic spine fracture and became paralysed. Just as he lost hope, he was introduced to Falun Gong and experienced great physical and mental benefits. Witnessing his improvements, his wife, Ms. Jiao Xiaohua, also took up the practice.
A group of officers broke into the couple's home on March 10, 2005. Four officers held Mr. Jin in a chair and handcuffed his hands behind his back. The officers searched everywhere in their home, confiscating 13,000 yuan in cash, a computer, two printers, a photocopier, a scanner, and two laminators. Even Mr. Jin's twenty urine drainage bags were taken.
The couple were arrested again on December 22, 2006. Mr. Jin was held in a tightly isolated cell in the local detention centre. With no one to take care of him, he did not defecate for nine days and was in tremendous pain. The pressure ulcers on his hips, buttocks, and back also started to ooze yellow pus and blood. The police had to take Ms. Jiao to the toilet to manually remove his stool.
The Hulan District Court held a secret hearing against the couple in the detention center on February 27, 2007. Mr. Jin was sentenced to five years and Ms. Jiao to three years.
Mr. Jin was taken to the Hulan Prison on April 24, 2007. He endured excruciating suffering and almost died. After Ms. Jiao was released in June 2009, she applied for medical parole for her husband and repeatedly went to the prison to demand his release. Although the prison allowed him to go home shortly after, they took him back into custody on May 5, 2010. The prison released him on medical parole again four months later after persistent efforts to rescue him by Ms. Jiao and their daughter.
However, the incarceration and abuse took a toll on Mr. Jin's health. He passed away years later.
Ms. Jiao was arrested one more time on March 5, 2022 and sentenced to four years. Her sentencing dealt a hard blow to her daughter, Ms. Jin Xin, who was still mourning her father's passing. The 39-year-old mother of a six-year-old son soon passed away due to the tremendous mental distress.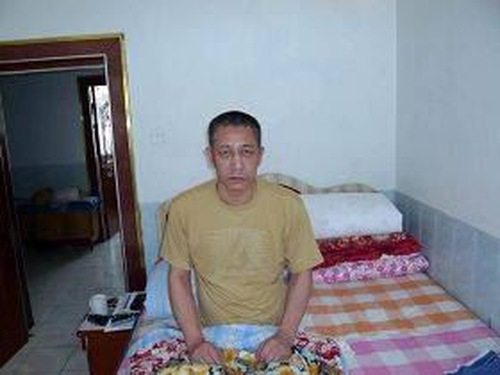 Family Doctor Dies After Years of Harassment
Because Ms. Zhang Xinzhuan, a family doctor in Shenze County, Hebei Province, refused to renounce Falun Gong, she was repeatedly harassed and given one year of forced labor. The mental and physical distress claimed her life on February 25, 2023. She was 65.
Ms. Zhang was arrested in January 2001 and held at the Shenze County Detention Centre for two months, where the police beat her with batons and slapped her in the face.
Ms. Zhang was arrested again in late September 2009 while visiting a relative in Anhui Province. She was given one year at the Hebei Province Women's Prison, where she was deprived of sleep, forced to stand for long hours and not allowed to brush her teeth, wash her face or do her laundry.
The police attempted to arrest Ms. Zhang yet again on March 25, 2011, but relented due to strong protest from her family. They harassed her two more times, on September 4, 2017 and in July 2018, respectively. The mental pressure took a toll on Ms. Zhang's health, which kept declining over the years and eventually claimed her life.
Chinese version available
(Clearwisdom)
Reported in January and February 2023: 624 Falun Gong Practitioners Arrested or Harassed for Their Faith