(Minghui.org) Around this year's Human Rights Day on December 10, Falun Gong practitioners in 38 countries submitted a new list of perpetrators to their governments, urging the sanctioning these individuals for persecuting Falun Gong, including barring them from entry and freezing their overseas assets. These countries consist of the United States, Canada, United Kingdom, Australia, New Zealand, 22 European Union nations, and 11 additional countries from Asia, Europe, and the Americas. Among the perpetrators listed was Zhang Donghai, director of the Domestic Security Bureau of Shandong Provincial Public Security.
* * *
Perpetrator Information
Full Name of Perpetrator: Zhang (last name) Donghai (first name) (张东海)
Gender: Male
Country: China
Date/year of Birth: Unknown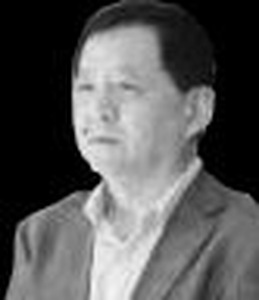 Title and Position
2005 – October 2019: head of the Anti-Cult Investigation Division of the Shandong Provincial Public Security Department and deputy chief of the Shandong Provincial Domestic Security Bureau
October 2019 – December 2020: interim director of the Shandong Provincial Domestic Security Bureau
December 2020 – Present: director of the Shandong Provincial Domestic Security Bureau
Major Crimes
Since former Communist Party chief Jiang Zemin launched the persecution of Falun Gong in July 1999, the Domestic Security Bureau under the Ministry of Public Security has been mobilizing the police at all levels to execute the persecution policies.
During Zhang Donghai's roles as the head of the Anti-Cult Investigation Division and later as the director of the Shandong Provincial Domestic Security Bureau, he actively implemented the persecution and ordered the arrests, detention, and sentencing of the practitioners.
In 2018, he published an article stating that "we must always maintain a high-pressure and severe crackdown on cults," and he also personally directed the public security system at all levels in Shandong to persecute Falun Gong.
Involvement of Persecution Between 2018 and August 2022:
2018
In 2018, 107 Falun Gong practitioners in Shandong Province were sentenced, and four Falun Gong practitioners, including Mr. Dong Yuexiao, Ms. Cai Ying, and Ms. Wang Huanyun died as a result of the persecution.
Before the "Shanghai Cooperation Organization Summit" was held in Qingdao, Sun Qisheng, secretary of the Weifang Political and Legal Affairs Committee, publicly condemned Falun Gong and incited hatred against the practice in a video conference. For the next two months, 153 practitioners in Weifang were arrested, including 36 in April and 117 in May.
2019
In 2019, the persecution in Shandong Province was the most severe in the country, with 1,392 persecution incidents being recorded. Sixteen practitioners died as a result of the persecution, including Ms. Guo Zhenxiang, Ms. Li Changfang, Ms. Li Furong, Ms. Shao Ziying, Ms. Peng Guixiang, Ms. Chen Yuhua, and Mr. Ren Guohua.
The 124 sentencing cases, including 27 elderly practitioners over 65 years, accounted for 15.7% of the total cases recorded in the country. Ms. Zheng Quanhua, then 63, was arrested at home on July 17, 2018. She appeared in the Jimo Court in July 2019. The judge sentenced her to seven years three months later.
Another 665 practitioners were reported arrested and 508 harassed in 2019.
2020
Despite the pandemic in 2020, it didn't stop the authorities from persecuting the practitioners. More than 2,000 Falun Gong practitioners in Shandong Province were persecuted in various forms, an increase of 44% over the previous year. Four practitioners were persecuted to death, 785 were arrested, the homes of 536 practitioners were ransacked, 985 were harassed, 21 were forced to live away from home to hide from the police, and 165 were held in brainwashing centres.
Among them, over 300 practitioners were targeted in Weifang and Linyi City; 200 practitioners were persecuted in Yantai City; and 100 practitioners were targeted in each of the following cities: Liaocheng City, Jinan City, Weihai City, Zibo City, and Qingdao City.
In June 2020, the police in Zhangdian District, Zibo City arrested and harassed more than ten local practitioners, including Ms. Wang Qingfang and Ms. Zhang Huiyun.
On July 22, 2020, the Gaomi City Domestic Security Bureau arrested more than 50 practitioners at the same time, including Ms. Xue Jianxin, Ms. Mao Yongchun, Ms. Zheng Guixiang, Mr. Sun Lizheng, and Ms. Hu Shixin.
On the evening of October 16, 2020, more than a dozen police officers from Jinan Railway Public Security Bureau, Liaocheng Railway Station Police Station, Dongchangfu District Domestic Security Bureau, and Gulou Police Station broke into the home of Ms. Hua Liqin. Seven practitioners, including Mr. Chen Jun, Ms. Hua, Ms. Sun Xiu'e, Ms. Li Guihua, and Mr. Zhang Liang, were arrested. Nine of them also had their homes ransacked.
On November 11, 2020, another 50 practitioners were arrested in Zibo City, including Ms. Cao Yuling, Ms. Wang Guilan, Mr. Meng Xiuqin, Ms. Wang Baoling, Mr. Qu Ke'an and Mr. Wang Zhongshi. Most of their homes were ransacked.
2021
In 2021, the Shandong Provincial Political and Legal Affairs Committee and the public security system harassed almost all Falun Gong practitioners on the government's blacklist under the pretext of the "Zero-out" campaign. If they could not find the practitioners, they would harass their families.
The persecution resulted in the deaths of eight practitioners, including Mr. Wang Lianzhong and Mr. Sun Pijin. Another 102 practitioners were sentenced, 1,008 were arrested (ranking first in the country), and 1,595 harassed (ranking second in the country).
On June 18, 2021, Mr. Sun Pijin was arrested at work by the police in Mengyin County. His family was informed of his death the next day. The 610 Office claimed that Mr. Sun committed suicide by jumping from a tall building, but they did not allow his family to conduct an autopsy. The family saw that Mr. Sun Pijin had lost an eyeball and that half of his head and his chest cavity were caved.
To cover up the crime, the police sent plainclothes officers to patrol the village and monitor Mr. Sun's family members. The family was not allowed to hire a lawyer to seek justice. In the end, the family was forced to agree to cremate his body and destroy evidence of wrongdoing.
On October 28, 2021, before the CCP's Sixth Plenary Session, the Jining City Political and Legal Affairs Committee, the 610 Office, and the Public Security Bureau planned a mass arrest under the pretext of maintaining stability. To ensure that the practitioners could not identify the police officers, the authorities directed arrests to be conducted by out-of-town officers. About 35 practitioners were arrested.
On November 2, 2021, the Dezhou City Domestic Security Bureau and Pingyuan County Police Department dispatched multiple police vehicles and officers to arrest practitioners in Pingyuan County. Ten practitioners were seized, including Ms. Yu Yongping, Ms. Li Xiaoxia, and Ms. Qin Lanxiang.
2022
In 2022, 507 practitioners were arrested and 555 were harassed in Shandong Province, making it the top region with most severe persecution.
Mr. Zhou Chunbao, of Guan County, was arrested on May 15, 2022. His home was ransacked. He was interrogated and deprived of sleep for three days. The persecution caused him to be severely traumatised, both physically and mentally. After he went on a hunger strike to protest, he fell into a coma and was sent to Linqing City Hospital for emergency treatment.
From July to August 2022, before the CCP's 20th National Congress, the police arrested 156 practitioners in Shandong. Another 74 practitioners were harassed. Seventeen practitioners were taken to brainwashing centres.
On September 16, 2022, the police in Liaocheng arrested multiple practitioners and raided their homes. Due to the advanced age of one practitioner, the police arrested his wife instead.
Select Persecution Deaths
1. Ms. Li Changfang Dies Under Suspicious Circumstances in a Prison Hospital
Ms. Li Changfang from Linyi City, Shandong Province, was arrested on October 23, 2018. She was sentenced to two and a half years in prison and fined 10,000 yuan on March 27, 2019.
Ms. Li began to have a stomachache in June 2019 while being held in the Linyi City Detention Centre. The pain later spread to her back and legs. Shortly after she was hospitalised on July 6, doctors operated on her without her family's consent. She remained in a coma after the surgery and her eyes were taped shut the entire time. The doctors claimed that there were complications with her liver and kidneys and they put her on dialysis. She died on July 12 after the police removed the life support machines. Her body was cremated without her family's consent.
2. Ms. Wang Huanyun Dies Months After Being Arrested and Harassed for Her Faith
Ms. Wang Huanyun, of Shouguang City, was arrested at home on September 19, 2018. She was interrogated and threatened after being taken to the Zhangjianqiao Police Station. The police had planned to send her to Weifang Detention Centre, but they released her on bail after the detention centre refused to admit her due to her poor health. She was so traumatised by the arrest that her health quickly declined. She couldn't eat or sleep well. She passed away in December. She was 69.
3. Mr. He Lifang Dies in Custody at Age 45, Family Suspects Psychiatric Abuse and Organ Harvesting
Mr. He Lifang was arrested in May 2019 and died on July 2 while incarcerated at the Pudong Detention Centre in Shandong Province. He was 45.
Mr. He's family saw that his body had stitches on his chest and incision marks on his back. His facial expression showed pain, his mouth was open, and there were bloodstains in his nose and mouth. Blood seeped out from his gums and his body was covered in wounds; he had dark bruises on his legs and arms, as well as needle holes and a burn blister on his neck.
The police initially said that Mr. He's wounds were caused by an autopsy, but the family suspected that Mr. He likely had his organs harvested while he was still alive or shortly after his death.
4. Mr. Yao Xinren Dies after Falling into a Coma in Detention Centre
Mr. Yao Xinren, 51, was arrested at work on July 3, 2019. The authorities approved his arrest on August 10 and held him at the Zhangjiagou Detention Centre. The police submitted his case in December of that year and the prosecutor indicted him afterward. After nearly ten months of detention, Mr. Yao suffered a stroke on April 22, 2020. He was operated on but fell into a coma. On February 4, 2021, without his wife's consent, the authorities took Mr. Yao off life support and transferred him from the hospital's intensive care unit to a senior centre with no proper medical equipment for his care. Mr. Yao passed away a week later on February 11.
5. Mr. Chu Liwen Dies Months After Being Released on Medical Parole
A Weifang City resident, Mr. Chu Liwen, was arrested on September 22, 2019. After the Fangzi District Court returned his case twice due to insufficient evidence, the police eventually released him. The police ordered Mr. Chu to go to the hospital for a physical exam on June 22, 2020, but he refused to comply. On January 13, 2021, the police arrested him on the street when he was selling baked flatbread, and took him to the hospital for a physical. A month later, on February 9, Mr. Chu was sentenced to eight years. He was released shortly after, as he was extremely ill while imprisoned.
Mr. Chu passed away on July 1, 2021, less than five months after he was released from prison on medical parole, shortly after he was sentenced to eight years for practicing Falun Gong. He was 65. Even three months before he died, the police still harassed Mr. Chu and his son, forcing them to live away from home.
Chinese version available
(Clearwisdom)