(Minghui.org) Around this year's Human Rights Day on December 10, Falun Gong practitioners in 38 countries submitted a new list of perpetrators to their governments, urging to sanction these individuals for persecuting Falun Gong, including barring from entry and freezing overseas assets. These countries consist of the United States, Canada, United Kingdom, Australia, New Zealand, 22 European Union nations, and 11 additional countries from Asia, Europe, and the Americas. Among the perpetrators listed was Sun Jianjun, director of the Qinhuangdao Detention Center, Hebei Province.
* * *
Perpetrator Information
Full Name of Perpetrator: Sun Jianjun (孙建军)
Gender: Male
Country: China
Date/year of Birth: July 1972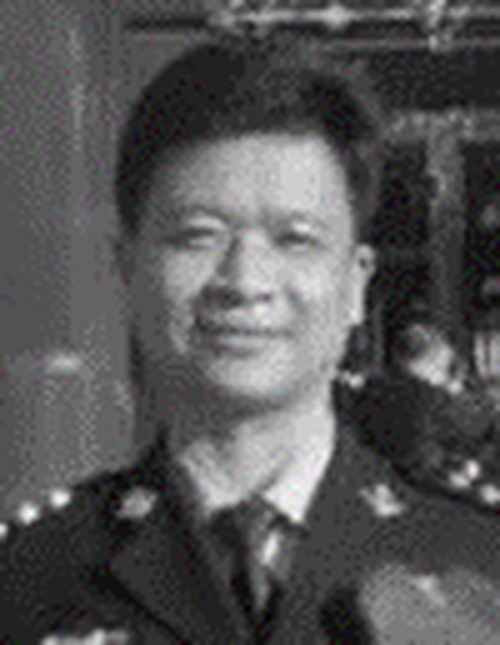 Title or Position
2017 – Present: director of the Qinhuangdao City Detention Centre
Main Crimes 
Since the Chinese Communist Party began persecuting Falun Gong in July 1999, countless Falun Gong practitioners have been arrested and tortured in detention centres. As a senior member of the public security system, Sun Jianjun abused his authority to instigate detention centre guards and inmates into persecuting Falun Gong practitioners. Only within a year of Su's tenure as the director of the Qinhuangdao City Detention Centre directorship, two practitioners, Ms. Ma Guilan and Mr. Wei Qishan, were tortured to death there.
Two Tortured Deaths in a Year
Ms. Ma Guilan Dies Suddenly While in Custody—Organs Extracted
Ms. Ma Guilan was arrested on July 4, 2018 for talking to people about Falun Gong. She was held in a local detention facility for two weeks and then transferred to Qinhuangdao City Detention Centre. There, the authorities attempted to force her to renounce Falun Gong. When she refused to comply, they poured spicy water onto her face.
Ms. Ma started a hunger strike around September 11, 2018 to protest the arbitrary detention. The guards force-fed her three days later, on September 14. According to an insider, the guards force-fed Ms. Ma a paste that had a foul smell. After the force-feeding, the guards forced Ms. Ma to stand watch that night, even though she was very weak.
The next day, the guards force-fed her again with the same foul-smelling "food." Her cellmates heard her miserable screams during the force-feeding. On September 16, the guards force-fed her for the third time.
By 7 a.m. on September 17, Ms. Ma was unable to get up from her bed and barely conscious. Two cellmates helped her sit up. They noticed that her hands and feet were very cold.
Her cellmates put her back into bed, only to see her eyes and mouth wide open and that she had lost consciousness. They reported the situation to the guards. Several people came shortly and carried her out on a stretcher. One of her cellmates noticed that one of her arms was hanging down from the stretcher as they took her out.
Ms. Ma was taken to Qinhuangdao Police Hospital and died about one hour later. Several officials from a provincial government agency came and removed her internal organs for some alleged examinations. It's not clear what organs were removed and where they were taking the organs.
Mr. Wei Qishan Suddenly Dies in Custody
Mr. Wei Qishan was tortured to death in the Qinhuangdao City Detention Centre in Hebei Province on the evening of November 23, 2019. Before his death, Mr. Wei was sentenced to four years in prison, and his wife, Ms. Yu Shurong, was sentenced to three and a half years in prison.
Around 9:20 p.m. on November 23, Mr. Wei's two sons received calls from the Qinhuangdao City Detention Centre and were told that their father was dying in the Qinhuangdao City People's Hospital. As both sons live some distance from their hometown, they called their aunt and asked her to go to the hospital to check on their father. Ten minutes later, the police called Mr. Wei's sons again and informed them that Mr. Wei had just passed away.
Mr. Wei's sister-in-law rushed to the hospital and saw his body, which was still on a stretcher but not in the emergency room. She noted that Mr. Wei's eyes were half-open. His right arm was hanging down and his right sleeve was wet. She rolled his sleeve halfway up and saw his right arm was black and purple.
Select Torture Cases
Ms. Xu Xiujuan Beaten and Restrained
Ms. Xu Xiujuan, in her 50s, was arrested on June 7, 2017. The police handcuffed her and chained her feet before taking her to the police station. Then they called a moving company to dispatch a big truck to haul away items confiscated from her home.
Ms. Xu was subjected to various forms of torture for refusing to comply with the guards of Qinhuangdao City Detention Centre. The guards once tied her to a wooden board for four days with her arms crossed and her feet chained with shackles weighing more than 30 pounds. She was not released even when she needed to relieve herself. Every minute of the torture felt like an eternity.
While she was forced to stand for hours one night, she suddenly experienced discomfort in her heart and almost collapsed. Only then did the guards allow her to take a break. However, detainee Ma Jiajia accused her of pretending to be ill. Ma grabbed her hair and slammed her head against the wall. She then reported to the guards that Ms. Xu was attempting to commit suicide by hitting herself against the wall.
Ms. Xu's health quickly declined as a result of the nonstop, intensive torture. She developed high blood pressure and heart problems and was sent to the hospital for emergency treatment several times.
Ms. Peng Xiuli's Father Dies 5 Days After Her Arrest
Ms. Peng Xiuli was arrested on November 3, 2018. After 15 days at the lockup, she was transferred to the Qinhuangdao City Detention Centre. Her arrest was approved on December 4. Ms. Peng's arrest and detention dealt her father, in his 80s, a hard blow. He died five days following her arrest.
At the detention, Ms. Peng was forced to sit on a small stool for 12 hours and not allowed to move. The guards also ordered her to recite detention center rules. They sprayed her with spicy water when she didn't comply with them.
Chinese version available
(Clearwisdom)