_____________________________
(Minghui.org) In 2021, the deaths of 132 Falun Gong practitioners who died as a result of the persecution of their faith were verified.
The newly recorded deaths include 2 practitioners who died in 2017, 3 in 2018, 2 in 2019, 24 in 2020, and 101 in 2021.
Falun Gong, also known as Falun Dafa, is a mind-body practice based on the principles of Truthfulness, Compassion, and Forbearance. Since its introduction to the public in 1992, countless people have been drawn to its profound principles and health benefits. Fearing its ever-growing popularity, the Chinese communist regime launched a nationwide campaign in July 1999, attempting to stamp out the practice.
Hundreds of thousands of practitioners have since been harassed, arrested, detained, imprisoned, and tortured. A total of 4,726 deaths have been documented by the Minghui.org website as of January 6, 2022. Due to the strict censorship of information in China, however, the actual number is likely much higher.
The 101 deaths that occurred in 2021 took place throughout the year, with 60 incidents from January to June.
The deceased practitioners, 85 of them women, hailed from 25 regions. The provinces of Heilongjiang (25), Liaoning (22), and Jilin (15) recorded the most cases. The remaining 22 regions recorded from 1 to 8.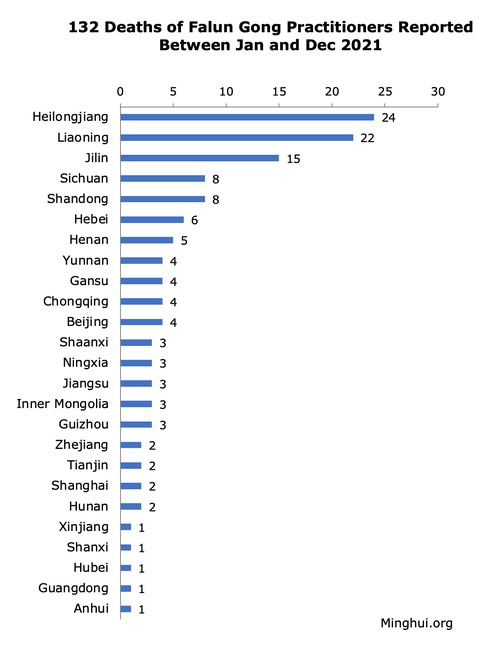 Among the 112 practitioners whose ages were known, they were between 39 and 85. The youngest practitioner was Mr. Pu Zheng, who was tortured to death at Yunnan Province First Prison in 2017. The oldest practitioners were Ms. Li Jingxia and Ms. Ren Canru, both retired teachers, who passed away after being harassed by the authorities.
For some elderly practitioners, prior to their own tragic deaths, they had endured the pain of losing their children to the persecution. Ms. Ren Canru's son, Mr. Yuan Jiang, died 20 years ago of torture. Mr. Tan Fengming, an 82-year-old father, never saw his son again after 2004 when he went out to distribute informational materials about Falun Gong. With Mr. Tan now deceased and their daughter still serving a four-year term for practicing Falun Gong, Mr. Tan's 77-year-old wife struggles to cope with the sorrow and to care for herself.
An 80-year-old man was never released after serving a three-year term for practicing Falun Gong. Instead, the authorities kept Mr. Liu Xiyong in custody and handed him another four-year term months later. He was denied medical parole despite his critical condition and passed away on December 29.
Another 8 deceased practitioners were also in their 80s, as well as 28 in their 70s, 31 in their 60s, 36 in their 50s, and 4 in their 40s. They came from all walks of life, including teachers, accountants, doctors, engineers and factory workers.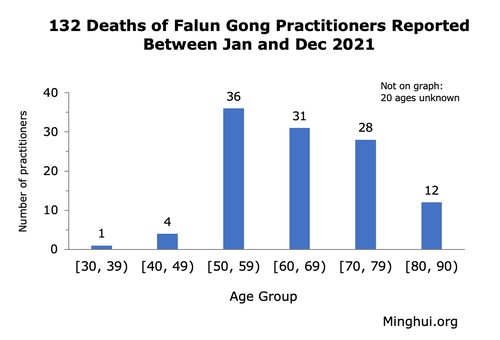 Twenty-five practitioners died while in custody, including 13 who died in prison and 10 in detention centres. A 45-year-old woman died in a police station and a man died in a hospital, both just one day following their arrests. As for the several practitioners who died in prison, the authorities didn't allow their families to see their bodies and forced them to have the bodies cremated. Those families who were allowed to see their bodies often reported that their loved ones had been severely injured.
Many of those who died had endured decades of imprisonment and torture before passing away. A 72-year-old woman was held in a psychiatric hospital 20 times, a 53-year-old history teacher was imprisoned for 14 years, and a 68-year-old woman served a labor camp term and three prison terms for a total of 17 years.
A 76-year-old woman passed away three days after she was carried home unconscious by prison guards, a few weeks before her scheduled release after serving a six-year term. A woman was beaten to death two days before her scheduled release after serving a five-year term. Another man wasn't granted medical parole until one day before his death from severe ascites.
In some cases, the mental distress of ongoing harassment turned out to be deadly for the practitioners. A 67-year-old woman in Heilongjiang Province who was already in declining health saw her condition further deteriorated after being harassed. Even a month after she passed away, the authorities still called her husband and ordered her to report to the local residential committee office.
Below are a selection of the deaths in 2021. The full list of the 132 deceased practitioners can be downloaded here (PDF).
Deaths in Custody
Sentenced to Four Years Right After Serving Three Years, 80-year-old Man Dies in Prison
When Mr. Li Xiyong's family went to the prison to pick him up on April 9, 2021, they were devastated to learn that the 80-year-old man, who just finished serving three years, had been taken away by the police. He was sentenced to another four years four months later and developed diabetes and fluid accumulation in his chest. The authorities handcuffed and shackled him to the hospital bed while he was being treated.
Mr. Liu developed another serious medical condition on December 9. He was in a wheelchair that was placed inside a metal cage in the back of the van while he was taken to the hospital. His family was surprised to see that Mr. Liu's face, hands, and feet were all swollen. He appeared to be incapacitated and was unable to talk clearly. When his granddaughter tried to adjust his face mask, the guards intimidated her and didn't allow the family to get close.
The guards demanded that Mr. Liu's family pay all his medical expenses. They claimed he was in poor health prior to being arrested and said they bore no responsibility for his condition. His family's repeated requests for medical parole were also denied.
Mr. Liu passed away in the hospital on December 29. The prison staff did not allow his son to take his body. They took it to a funeral home themselves, fearing that his family would file a complaint against them. The police guarded his body until it was cremated on January 1.
With the onset of the persecution in 1999, Mr. Liu was repeatedly incarcerated for upholding his faith and raising awareness about the persecution. He was given 2 years of forced labor following an arrest in April 2002 and sentenced to 3.5 years after another arrest on July 24, 2008. He was sentenced again to three years without a court trial, following his last arrest on April 9, 2018. While his wife desperately sought his release at the local police station, an officer said to her, "We will let him die inside this time!"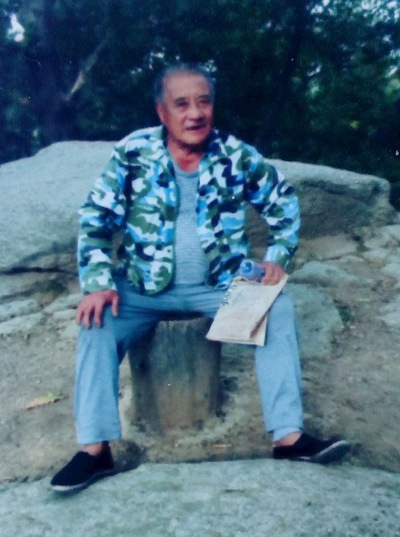 45-year-old Woman Dies One Day After Being Arrested
Ms. Li Shuangyan, a 45-year-old Hegang City, Heilongjiang Province resident, died one day after she was arrested on December 16, 2021, for making informational materials about Falun Gong. She was interrogated and tortured for nearly 30 hours at the Fuli Police Station. With her on the verge of death, the police ordered her husband to pick her up after he got off from work.
When Ms. Li's husband arrived at the police station, she was unable to walk on her own and was carried out by three officers. "Let's go home," she said to her husband in a very weak voice.
Ms. Li was already dying on the way home. Her husband called an ambulance upon returning home. Ms. Li was already dead when the ambulance arrived.
Having Lost His Wife to the Persecution of Their Faith, Shandong Man Dies One Day after Arrest
Mr. Sun Pijin of Mengyin County, Shandong Province, died one day after he was arrested while working on his family farm on June 17, 2021. The police informed Mr. Sun's family of his death on June 18. They said that Mr. Sun refused to have the coronavirus test at the Mengyin County Chinese Medicine Hospital and that he jumped from the building and died instantly. The police cordoned off the scene and didn't allow anyone to get close.
When Mr. Sun's family saw his body at the Mengyin County Funeral Home, they saw that he was leaking brain fluid, one of his eyeballs was missing, and his abdomen was sunken. The authorities forced his family to have his body cremated eight days later. They also forbade his family from appealing or filing any lawsuit against his wrongful death.
Prior to Mr. Sun's arrest, his daughter (nicknamed Jiaojiao), was also arrested at home and held at the Linyi Detention Centre.
With Mr. Sun's death, Jiaojiao is now parentless, as her mother, Ms. Yu Zaihua, died six years ago following 11 years of displacement to avoid being persecuted for the family's shared faith in Falun Gong.
Hubei Woman Dies 13 Days After Being Admitted to Prison
Ms. Hu Hanjiao of Hanchuan City, Hubei Province, passed away 13 days after being admitted to prison to serve a four-year term. Ms. Hu was arrested on March 15, 2021, and sentenced on June 16, 2021, for talking to people about Falun Gong.
At 8 p.m. on November 9, 2021, 13 days after she was transferred to the Hubei Province Women's Prison, a guard called Ms. Hu's husband and said that she had died from a disease at the hospital. The authorities didn't allow her husband to see her body or her medical record. They also pressured him to dismiss the lawyer he'd hired to seek justice for Ms. Hu and forbade him to discuss her death with other local Falun Gong practitioners.
Henan Man Dies in Custody One Month After Arrest
Mr. Li Xianxi of Anyang City, Henan Province, went out to buy steamed buns for dinner at around 5 p.m. on May 11, 2021, and never returned. The small shop owner in his 50s was arrested when the police saw him talking to people about Falun Gong.
Four Beiguan Police Station officers ransacked Mr. Li's two residences without showing a search warrant or their IDs. A criminal detention notice was issued the next day and Mr. Li was held at the Anyang City Detention Centre. Because Mr. Li did the Falun Gong exercises in the detention centre, the guards handcuffed and shackled him. He held a hunger strike to protest.
On the morning of June 13, Mr. Li's family was informed that he had died the day before. According to his family who saw his body, he was emaciated. His head was swollen, and there were injuries to his back and knees. The authorities refused to provide any explanation for his death.
Inner Mongolia Man Dies One Day after Being Tried for His Faith
Mr. Guo Zhenfang of Chifeng City, Inner Mongolia, died one day after he and his wife stood trial for their faith in Falun Gong.
Mr. Guo's family received a call from the police on the evening of June 9, 2021, and was told that he had died. They rushed to the hospital and saw dozens of plainclothes officers guarding his body. They noted that his lower back was purple, there were injuries on the inner side of one of his knees, and his nose had blood on it. They tried to look more carefully, but the police barred them from getting any closer to the body.
One doctor at the hospital revealed that Mr. Guo had no vital signs when the police brought him in. Without his family's consent, the police had Mr. Guo's body taken to the Songshan District Funeral Home shortly after.
Just one day before his death, Mr. Guo and his wife Ms. Feng Yuhua were tried in the Songshan District Court. According to his family members who attended the hearing, they saw him jump out of the police car and walk into the courtroom. He appeared to be very healthy.
While the authorities didn't provide any explanation for his death, his family strongly suspects that he was tortured to death in the Songshan District Detention Centre.
Mr. Guo and his wife were arrested on the morning of November 25, 2020. This was the second time that they had appeared in court, following an earlier hearing on April 8, 2021.
Shandong Man Slips into Coma at Detention Center, Dies after the Police Remove His Life Support
While Mr. Yao Xinren was still in a coma after suffering a stroke, the authorities took him off life support and transferred him from the hospital intensive care unit to a senior centre without the proper medical equipment to care for him. The 51-year-old man passed away a week later, leaving behind his wife and a child.
Mr. Yao of Longkou City, Shandong Province, suffered a stroke at around 9:00 p.m. on April 22, 2020, nearly ten months after his arrest on July 3, 2019. A craniotomy was done on him early on the morning of April 23 at the Longkou City People's Hospital. The doctor also gave him a tracheotomy two days later and put him on a ventilator.
When Mr. Yao's wife went to the hospital to inquire about him, the police refused to let the doctor or nurse give her any information about him. They also refused to show surveillance footage of Mr. Yao regarding what had happened to him at the detention centre.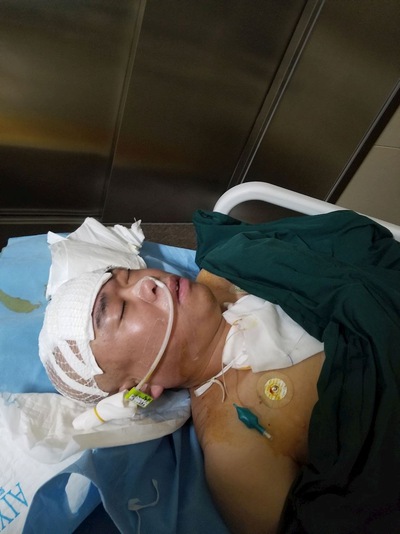 Even though Mr. Yao remained in a coma after the operation, the police stayed outside of the intensive care unit to monitor him for the next nine months and prevented people from getting close to him.
On February 4, 2021, the police and hospital staff removed Mr. Yao from the intensive care unit and took him to the Dongjiang Senior Centre, which didn't have the equipment required to care for him properly. He died at around 1:40 a.m. on February 11.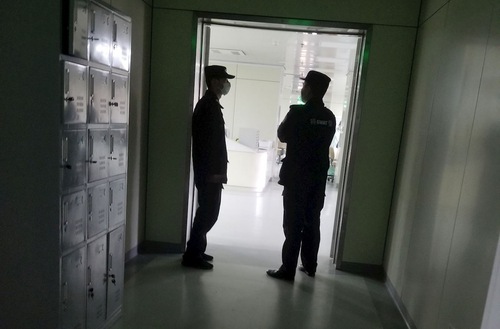 Jilin Doctor Suffers Cerebral Hemorrhage and Dies Two Weeks Later
Ms. Sun Fengxian, a 65-year-old obstetrician in Nong'an County, Jilin Province, was seized by the police during a police sweep on July 15, 2020. She and 12 other practitioners were sentenced to from 1.5 to 10 years on July 26, 2021. She appealed the verdict, but her appeal was turned down on November 29.
She suffered a cerebral hemorrhage in Nong'an County Detention Centre at 4:30 p.m. on December 3 and was taken to the hospital. The doctor operated on her with her family's consent. The surgery lasted nearly 5 hours and the doctor said it was successful.
Ms. Sun remained in a coma afterward and was transferred to Nong'an County Chinese Medicine Hospital on December 13. Her family was notified at 12: 40 a.m. on December 15 that she was being resuscitated. She died around 1: 30 a.m.
Ms. Sun's family suspects that it was the abuse in custody that had brought on her condition. They also faulted the detention centre for not allowing them to visit her in the few months before her medical emergency. They said that if they'd seen her earlier, they'd have had a better idea of her physical and mental health and maybe the tragedy wouldn't have happened.
Her family said the last time her lawyer visited her was on August 26, 2021. While the detention centre demanded the lawyer be vaccinated against COVID-19, they later relented after the family complained to the Nong'an County government.
When the lawyer asked to visit her again on October 9 after she appealed the wrongful verdict, the detention centre demanded an approval letter from his local justice bureau, as well as permission from the judge of the Changchun Intermediate Court. The lawyer and her family filed several complaints against judge Zang Wancheng of the intermediate court for blocking the visit but to no avail.
Deaths Under Suspicious Circumstances
Targeted with Her Family in a Group Arrest, Jilin Mother Dies Two Months After Imprisonment
Ms. Fu Guihua of Changchun City, Jilin Province, passed away two months after she was admitted to prison to serve a 7.5-year term. The authorities refused to let her family see her body and moved it to a funeral home without notifying them. They continued to prevent her family from seeing her unless a prison guard was present. Despite her family's repeated requests to investigate her death, the prison officials pressured them to cremate the body as soon as possible.
Ms. Fu was arrested on August 15, 2019, along with her husband, her older daughter, her two sons-in-law, and their respective parents for their faith in Falun Gong. Her younger daughter was spared since she had a three-month-old baby. While Ms. Fu's husband and her younger daughter's mother-in-law were released after being detained for 15 days, the rest of them were sentenced to 7 or 7.5 years in prison in February 2021.
Ms. Fu and her older daughter were taken to Jilin Province Women's Prison on May 27, 2021. They were held in the 8th ward, where they were strictly managed. They were forced to sit on small stools for long hours every day and denied visits from their lawyers and family members.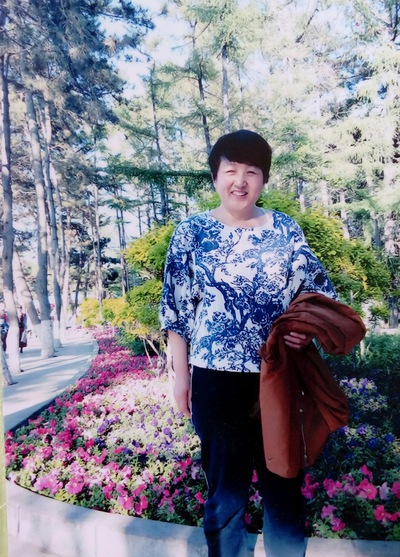 Retired Colonel Dies in Prison, Family Suspects Foul Play
Mr. Gong Piqi's family received a call from a prison guard on the evening of April 12, 2021, and was told that the 66-year-old retired colonel in Qingdao City, Shandong Province, had just been taken to the hospital for resuscitation. Moments later, the guard called again and said Mr. Gong had died of a stroke.
When Mr. Gong's family went to the hospital the next morning, the doctor and prison authorities refused to let them see his body. When the family protested, Mr. Gong's older brother and nephew were finally allowed to see him but not to take photos or videos.
Mr. Gong's head was injured and swollen and there was blood in his ears, according to his brother.
According to surveillance video later provided to Mr. Gong's family, he was in bed the evening before he died. A prison doctor took his blood pressure but did not treat him. At around 8:32 p.m., Mr. Gong fell out of bed onto the floor and was unable to move. The ambulance didn't arrive until 9 p.m. His family asked why it took half an hour for the ambulance to come.
While the guard who called his family claimed that Mr. Gong's deadly stroke was caused by his non-compliance with treatment for his high blood pressure, his family asked why the prison had failed to inform them earlier of his condition or to release him on medical parole.
Mr. Gong was seized during a group arrest in October 2017. He was later sentenced to 7.5 years with a 20,000-yuan fine on July 20, 2018.
Since 2020, citing the pandemic as an excuse, Shandong Province Prison authorities cut off all of Mr. Gong's contact with his family. His family said they had no idea how he was faring in the prison.
Since the second half of 2020, the guards had been forcing the inmates to work from 5 a.m. to 7 or 9 p.m. with almost no breaks. When Mr. Gong and other practitioners refused to do the unpaid labor, they were held in a room to watch a film slandering Falun Gong.
By then, Mr. Gong had already begun to suffer high blood pressure and constantly felt dizzy. Seeing that Mr. Gong was leaning against the wall due to dizziness, inmate Li Feng said to him, "What's up? Not feeling well? Don't pretend. You won't die."
Li often said to the inmates, "Gong Piqi is just pretending (that he is dying). It would be just wonderful if he did."
Schoolteacher Dies 10 Days Before Prison Term Ends, Family Suspects Organ Harvesting
Mr. Pan Xujun of Xuzhou City, Jiangsu Province, was arrested on May 19, 2015, and sentenced in 2016 to 5.5 years to Hongzehu Prison. On November 8, 2020, 10 days before his scheduled release, his family was summoned to the prison to "visit him." When they got there, they saw his body in the mortuary. A prison doctor showed one of his organs to his family (details unknown), saying that they had done an autopsy and determined that he had died of a stroke.
Mr. Pan's family didn't accept the explanation and suspects that the 55-year-old man was killed for his organs, because he had been subjected to intensive examinations and tests during his first term in Hongzehu Prison between 2002 and 2010. They believe his information was stored in some database for organ matching and he was selected after he was sentenced to 5.5 years to the same prison in 2016.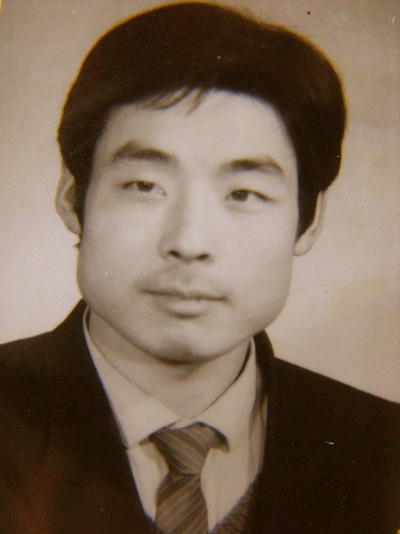 76-year-old Woman Suddenly Dies While Serving Time
Ms. Ding Guiying's family was dealt a heavy blow when the Yunnan Province No. 2 Women's Prison informed them in mid-January 2021 that their loved one had just passed away. Prior to that, Ms. Ding's family didn't even know she had been sentenced for practicing Falun Gong. The prison had her body cremated just days later. She was 76 years old.
Ms. Ding of Kunming City, Yunnan Province, was arrested at home on August 28, 2019. Because the Kunming City Detention Centre had been barring Ms. Ding's family from visiting her, and the authorities never updated them with her status, they still thought she was in the detention centre and often went to the Domestic Security Division to demand her release.
A Yunnan Province No. 2 Women's Prison guard informed them that Ms. Ding suffered "an acute disease" on January 14 and died at 8:53 a.m. on January 15. The prison had her body cremated on January 19 without much explanation about her condition. Because Ms. Ding had been perfectly healthy before her arrest, her family suspected that she may have died from the abuse in custody, not due to a disease, as prison officials claimed.
Only after Ms. Ding had passed away did her family receive her verdict. She'd been sentenced to four years by the Wuhua District Court on July 10, 2020.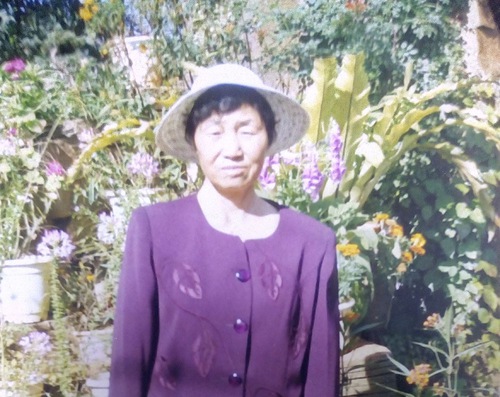 Deaths Days Before or After Prison Release
Woman Dies in Prison Two Days Before Scheduled Release
Ms. Su Yunxia died while imprisoned, two days before her five-year term for practicing Falun Gong was about to expire. Ms. Su of Harbin City, Heilongjiang Province, was arrested on September 7, 2016, after being reported for talking to people about Falun Gong. Her disabled husband went to the police station in a wheelchair with the help of Ms. Su's niece to seek her release, only to not even be allowed in.
Ms. Su was sentenced to a five-year prison term and fined 10,000 yuan on March 31, 2017. She was scheduled to be released from the Heilongjiang Province Women's Prison on September 6, 2021, only to die two days prior. She was 67 years old.
According to an insider, the inmates beat Ms. Su on September 4, because she refused to renounce Falun Gong. The prison also refused to give her the release notice for the same reason. After she was beaten to death, the guards covered her body with a white cloth and kept it in the hallway in the eighth ward. The inmates were terrified and didn't dare to come out of their cells to use the restroom in the evening.
Prison Administration Bureau Refused Man's Medical Parole Until One Day Before His Death
Less than one month after Mr. Li Zhendong was admitted to prison to serve time for practicing Falun Gong, the Shenyang City, Liaoning Province, man developed severe ascites and was unable to eat.
Mr. Li's family was contacted by Dongling Prison to pay for his medical expenses in early October 2021. Only then did they learn that he had been sentenced to 3.5 years.
When his family visited him in the hospital, Mr. Li was emaciated, yet his belly was severely swollen and he had to undergo a daily procedure to remove the excess fluid. The doctor said that he was experiencing life-threatening liver failure. Despite his condition, the prison guards still handcuffed him to the hospital bed and watched him around the clock.
Mr. Li's family applied for medical parole, but was turned down. The prison also demanded they cover all of his medical fees.
Mr. Li was transferred to the intensive care unit and put on a ventilator in a different hospital on November 1, 2021. He fell into a coma on November 9 and had a persistent high fever of 105.8 °F.
The guards monitoring Mr. Li reported his condition on the morning of November 12. Two officers from the Shenyang City Prison Administration Bureau went to check on him. After the doctor confirmed that Mr. Li might not survive that evening, the prison administration produced a medical parole approval notice and told the four guards who had been monitoring Mr. Li to leave the hospital.
Mr. Li's wife, daughter, son-in-law, brother, and sister went to the hospital and stayed with him. He passed away at 5 a.m. the next day. He was 68.
Mr. Li was arrested on July 10, 2019, while studying the Falun Gong teachings with other practitioners. The police ransacked his home and confiscated his Falun Gong books. He appeared in the Heping District Court on December 4, 2020, and was later sentenced to 3.5 years.
83-year-old Man Given Seven Years for His Faith, Dies Hours after Being Sent Home on Oxygen
Mr. Huang Qingdeng of Leqing City, Zhejiang Province, was arrested at home on April 17, 2019, for sending text messages to people about the persecution of Falun Gong.
After nearly a year in detention, Mr. Huang was sentenced to seven years by the Leqing City Court on March 12, 2020. He was admitted to Hangzhou Second Prison on an unknown date.
A prison guard called Mr. Huang's family in mid-November 2020 and said Mr. Huang was suffering from six ailments and had been taken to the hospital for resuscitation. Despite his critical condition, the prison refused to release him on bail.
Mr. Huang's family received another call from the prison in March 2021 and was told that he had been taken back to the hospital for resuscitation.
Days later, at around 2 p.m. on March 26, 2021, Mr. Huang was sent home on oxygen. His entire body was black and blue. His family suspected that he had been given toxic drugs before being released. He died that evening.
Deaths After Long Term Persecution
Health Destroyed after Three Prison Terms, Former History Teacher Dies in Despair
When Mr. Lu Songming returned home in 2018 after serving a third prison term for practicing Falun Gong, he had almost died several times due to torture in custody. Having lost the ability to work due to a severe heart condition, he relied on picking left-over vegetables in the farmers' market to get by. He was easily exhausted after carrying heavy items and had to lie down frequently to rest. After struggling with poor health for three years, the 53-year-old man passed away on the evening of March 28, 2021.
Mr. Lu lost his mother at a young age and was raised by his father. After he graduated from Hunan Province Normal University in 1990, he became a history teacher in a middle school in Xiangtan City, Hunan Province.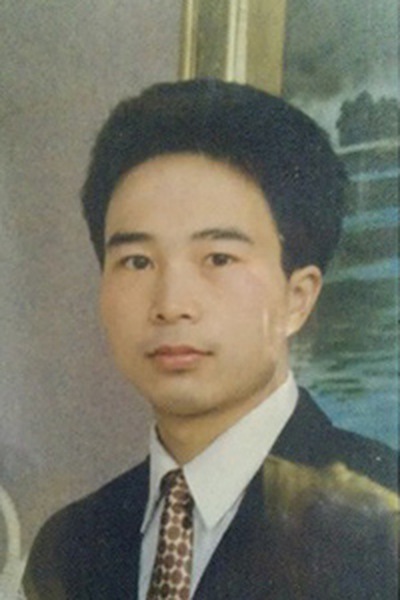 When the Chinese communist regime ordered the persecution of Falun Gong in 1999, he had been practicing it for three years. For upholding his faith, he was fired by the middle school and sentenced three times, for a total of 14 years. While serving time, he was hung up by his handcuffed wrists, beaten, shocked with electric batons, and forced to do long hours of intensive labor. The torture and abuse completely destroyed his health. He developed a severe heart condition and was on the verge of death a dozen times.
By the time Mr. Lu was released in 2006 after the first prison term, his wife had been forced by the authorities to divorce him. The court granted his house and custody of his son to his wife, leaving him homeless and penniless. He had to take odd jobs to make a living, including repairing shoes on the street and selling peanuts.
Following his latest arrest on August 31, 2014, Mr. Lu's father, in his 80s, frequented the police station, the Procuratorate, the court, the 610 Office (an extralegal agency created specifically to persecute Falun Gong), detention centre, and local government, to seek his son's release, but to no avail. The elderly man was also not allowed to visit him.
While serving his third term in Wangling Prison, Mr. Lu was forced to sit on a small stool without moving for up to 16 hours each day. The torture caused him to suffer frequent heart attacks and he was often resuscitated.
Even after the doctor issued several notices of critical condition, the guards didn't stop forcing him to sit on the small stool. Sometimes Mr. Lu rolled on the ground due to the severe chest pain, which also induced dangerously high blood pressure. Yet the guards didn't allow him to rest in bed, which was highly recommended by the doctor.
With nowhere to seek justice, Mr. Lu was forced to stage a hunger strike to protest the persecution, which caused his health to deteriorate further.
In the fall of 2017, a guard who had just started to work at the prison subjected Mr. Lu to the sitting and standing torture again, which immediately induced acute chest pain. Although the doctor recommended his release on medical parole, the prison still insisted on keeping him in custody and the guards often forbade him from buying daily necessities. He was often starved and didn't have enough clothes or even a blanket to keep warm.
Mr. Lu was released on August 31, 2018, in serious condition. He died three years later after struggling with poor health and substandard living conditions.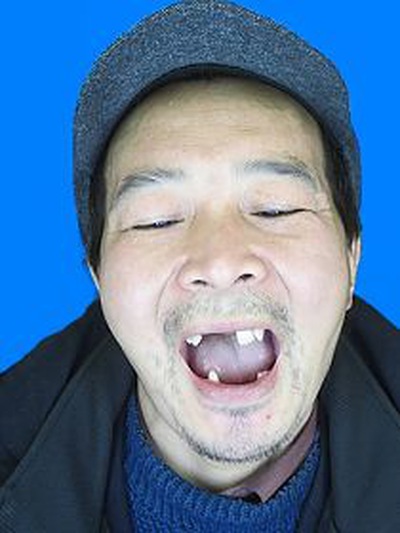 Beaten Daily During Five-year Prison Term, Woman Dies a Year After Release
After enduring multiple arrests, intense forced labor, imprisonment, and torture for her faith in Falun Gong, Ms. Li Guiyue, a Yilan County, Heilongjiang Province resident, passed away on August 6, 2021. She was 52.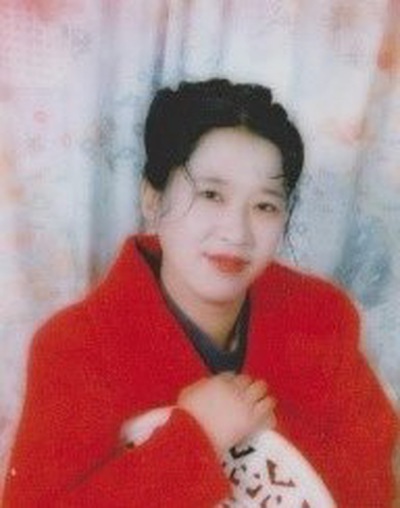 Ms. Li went to Beijing twice in 2000 to petition for her right to freedom of belief. She was arrested, beaten, and given one year of forced labor.
While serving time in the notorious Wanjia Forced Labor Camp, Ms. Li was subjected to intense brainwashing, forced labor, solitary confinement, and beatings. As a common practice of the Chinese forced labor system, which was later abolished in 2013, she was made to perform intense labor making toothpicks and various products that were exported to Asian countries such as Japan and Korea.
Female Falun Gong practitioners at Wanjia Forced Labor Camp who refused to renounce their belief were sent to male wards and beaten by male criminal inmates. Ms. Li also recalled one incident where the guards attempted to send her to a male ward by herself, which potentially would have subjected her to gang rape. This was by no means an isolated incidnet as the practice of putting female practitioners in male cells to be gang raped has been reported to have taken place in other detention centres and labor camps in China.
For spreading the truth about Falun Gong and the illegal persecution, Ms. Li was targeted by the local authorities from 2010 to 2015. She was arrested, detained, and her home was ransacked. She had to leave her hometown to avoid further persecution.
After witnessing the police ransacking his home in March 2012, Ms. Li's elderly father experienced shortness of breath and was rushed to a hospital the next day. He eventually passed away while Ms. Li was living away from home. Her father's death due to the persecution of her faith and her not being able to be there in his final days were the two biggest regrets that haunted Ms. Li for the rest of her life.
In May 2015, Ms. Li was arrested for passing out Falun Gong informational fliers and sentenced to five years in prison. At the Heilongjiang Women's Prison, she was routinely beaten, made to sit on a small stool for long periods of time, insulted, and verbally abused on a daily basis.
Ms. Li was emaciated and almost unrecognisable when she was released on May 16, 2020. She suffered from body pain, muscle weakness, drowsiness, and loss of appetite.
For a year after she was released from the prison, she sometimes suddenly woke up in the middle of the night, trembling in fear while mumbling to herself. Sometimes she refused to eat with her family, but carried her bowl to the side, squatted on the ground, and quietly ate with her head lowered. She often said to herself, "They have been beating me every day! They beat me every day!" Scared and nervous, she looked around constantly and her eyes were filled with fear and sadness. Her family suspected that she was given unknown drugs while in the prison, causing irreparable damage to her physical and mental health.
After struggling with poor health for a year, Ms. Li passed away on August 6, 2021. She was 52.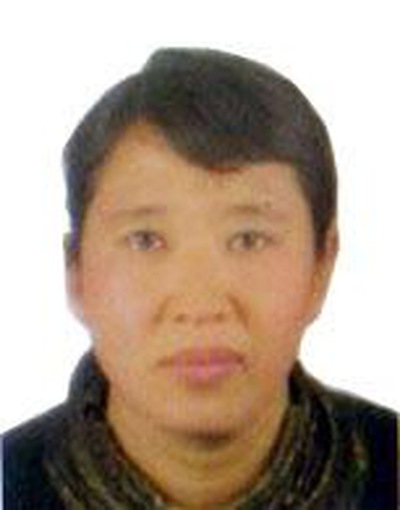 Liaoning Woman Dies Three Years After Enduring Ten Years of Imprisonment and Constant Torture
By the time Ms. Wang Sumei was released on July 21, 2018, from serving a ten-year term for practicing Falun Gong, her hair had turned gray, four of her teeth had fallen out and seven had become loose, and her eyesight had become blurry.
Despite her condition, the police kept harassing her and ordering her to write statements renouncing Falun Gong. Her husband had had an affair and deserted her, leaving her in deep despair. She stayed with her sister, who took care of her. After struggling with poor health for almost three years, the Shenyang City, Liaoning Province, woman passed away on March 12, 2021, one day after her son took her home. She was 59.
Ms. Wang was arrested on July 21, 2008, in a police sweep and later sentenced to ten years. At the Liaoning Women's Prison, she was forced to work at least 12 hours per day, making sweaters. In the evening, she was forced to stand still until 1:00 a.m. before being allowed to go to bed.
Because Ms. Wang stayed firm in her faith, the guards instigated inmates to monitor and torture her. Some of them hung her up high enough that her feet were off the floor. Occasionally, they pulled her hair and pushed her head into a bucket of water, nearly drowning her. Others slapped her in the face and pinched her thighs every day. Even when Ms. Wang was doing forced labor, the inmates sometimes beat her for no reason.
An inmate imprisoned for homicide tortured Ms. Wang by forcing her mouth open and pushing on her teeth. Although there was no visible injury, Ms. Wang's teeth became loose and started to hurt.
To keep Ms. Wang from doing the Falun Gong exercises, the inmates often handcuffed her behind her back even while she was sleeping. They sometimes tore up the bedsheets and tied her up in bed. They tied her so tightly that her wrists were injured. Because she shouted "Falun Dafa is good" to protest the persecution, the inmates sealed her mouth with tape.
Given the incessant physical and mental abuse, plus 12 hours of forced labor every day and a poor diet, Ms. Wang was diagnosed with low blood sugar. As a result, she was transferred to the Elderly and Disabled Unit in Division 11 on January 25, 2012. The guards continued to force her to do unpaid labor, this time making cotton swabs.
During her time in prison, Ms. Wang's family repeatedly asked to visit her but were turned away by the guards each time. When her sister picked her up outside the prison, she could barely recognize the woman standing in front of her.
Injected with Toxic Drugs While Imprisoned for His Faith, Former Government Official Dies Seven Years after His Release
After Mr. Jiang Guobo of Weifang City, Shandong Province, returned home in 2014 from serving a five-year term for practicing Falun Gong, he suffered long term complications from the involuntary drug administration in prison. He often felt sick and threw up. His abdomen was bloated. He had blood in his stool. He was very weak and dizzy and sometimes fainted. After struggling with poor health for seven years, he passed away on April 29, 2021. He was 58.
Mr. Jiang once said, "I suffered unimaginable torture in the detention centre. I was force-fed toxic drugs and strong spicy pepper water. My vomit was green. I was also tied to a cross for 20 days and let down only briefly from time to time. My spine fractured from being rubbed against a wooden block. I couldn't see out of my right eye for a long time. I had trouble urinating and once suffered constipation for 26 days. I once lost nearly 100 pounds in just three weeks. I can't remember how many times I was at death's door."
After the onset of the persecution in July 1999, Mr. Jiang was arrested 13 times for upholding his faith. He suffered 77 kinds of torture, including electric shocks, the tiger bench, and being force-fed toxic drugs while serving two labor camp terms and a five-year prison term. Even some inmates said they'd never seen anyone tortured so cruelly.
Ningxia Man Subjected to Involuntary Medication in Custody, Dies 1.5 Years After Prison Release
Mr. Song Laiping of Wuzhong City, Ningxia Province, died on July 31, 2021, a year and a half after being released from serving 18 months for practicing Falun Gong.
Mr. Song was first arrested in April 2018 and soon released on bail. After he was taken back into custody four months later, his family was only allowed to see him once in March 2019 before he was transferred from the local detention centre to the prison, until he was released.
Before he was arrested, Mr. Song was energetic and strong. He was quick in action and had a sharp mind. When he was released on February 10, 2020, he was emaciated and slow in thinking and action. He often staggered and was very irritable. When he had an attack of rage, he smashed things and was incontinent. At first, the attacks of rage happened once every ten days. But as his condition worsened, he sometimes suffered an episode once every two days or even daily.
According to the very limited recollection Mr. Song had when he was clear-minded, the authorities had subjected him to involuntary medication throughout his term. When he first discovered that the detention centre guards put an unknown drug in his food, he dumped it instead of eating it. After the guards found out, they verbally abused him and starved him.
Although the detention centre allowed him to start eating normally after his family filed a complaint, Mr. Song noticed that he suffered severe memory loss when he was transferred to the prison. As for the Falun Gong exercises he had been doing for years, he completely forgot the movements.
Shortly after he was taken to the Yinchuan Prison New Admission Centre a guard beat him when he refused to take certain drugs. The guards later tied him up and force-fed him the drug.
In Shizuishan Prison, Mr. Song was first held in the 16th Ward in a solitary confinement cell. He was forced to sit on a small stool all day long and listen to high decibel propaganda slandering Falun Gong. Even after he was taken to the ward for elderly inmates, Mr. Song was still tortured by the inmates and ordered to renounce Falun Gong.
An insider revealed that Mr. Song was taken to the police hospital for emergency treatment at least twice during his imprisonment. Shortly after he was admitted to Shizuishan Prison, the inmates heard loud noises in Mr. Song's room, followed by violent vomiting. He was then taken to the hospital for resuscitation. But after he was released, he couldn't remember the incident at all.
Mr. Song eventually succumbed to the damage caused to his body. He passed away on July 31, 2021. He was 69.
63-Year-Old Dies Five Months after Latest Arrest for Her Faith
Ms. Kang Aifen of Jiamusi City, Heilongjiang Province, was taken to a local detention centre following her latest arrest on June 17, 2021. She developed a severe heart condition and systemic edema. She was unable to stand or walk on her own. She lost vision in both eyes and had difficulty breathing.
Shortly after the authorities released her and put her under house arrest on August 17, they submitted her case to the procuratorate and sought to imprison her. Her health further declined with the ongoing harassment. She passed away on November 18, 2021.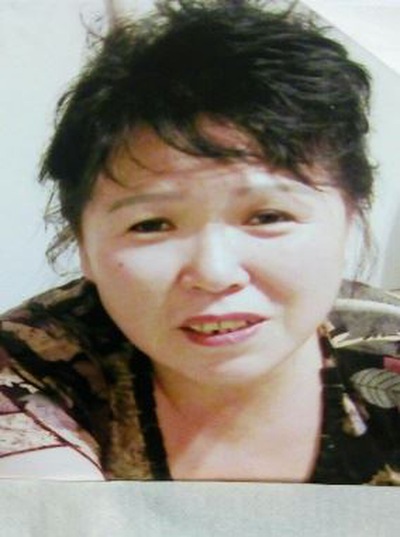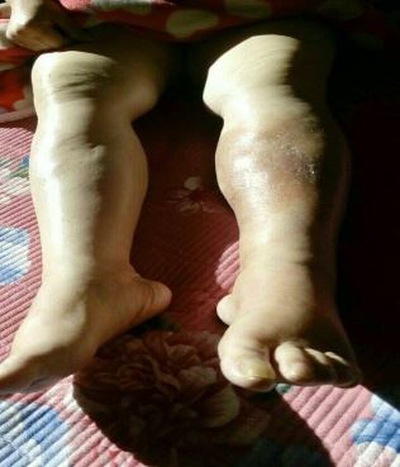 Deaths Induced by On-going Harassment
Senior Airline Engineer Dies at 46 after Torture in Custody and Constant Harassment Following Release
Ms. Wu Menghua, a senior engineer with China Southern Airlines in Beijing, passed away on July 6, 2021, after suffering repeated harassment by the authorities and declining health as a result of being tortured in custody.
Ms. Wu was arrested on February 14, 2020, after being reported for distributing informational materials about Falun Gong. When she refused to let the police take her fingerprints, five officers kicked her legs until she fell down. Then they grabbed her hands and took her fingerprints. Ms. Wu was taken to an unknown location and handcuffed to a chair for over 30 hours.
Before admitting Ms. Wu to a detention center, the police took her to a hospital for a physical exam. When she started telling the nurse and other patients about the persecution of Falun Gong, the police taped her mouth shut.
Three days later, Ms. Wu was released on bail due to her poor health. She returned to her mother's home in her own neighborhood. Her hands were terribly swollen. Her face and arms had multiple injuries. She was unable to lift her arms. Her legs also became swollen days later and she began to have blood in her stool.
Not wanting her family to worry about her, Ms. Wu never told them what torture she suffered in the police station, only mentioning that it was something most people would be unable to bear.
The local residential committee and police constantly harassed Ms. Wu after she returned home. They posted two security guards outside of her apartment around the clock for three months and didn't let her go out. Her mother, who lived with her, was also barred from going out for over two months. They had to depend on Ms. Wu's younger sister, who lived in the same neighborhood, to deliver food and daily necessities to them.
Ms. Wu later moved back to her own home. The police continued to harass her and verbally abused her. During the annual National People's Congress and the National Chinese People's Political Consultative Conference in March, Ms. Wu was suffering from severe swelling of her legs. She was so weak that she couldn't get downstairs. Yet the police still broke into her home, verbally abused her, and searched her residence for Falun Gong materials. Two security guards stayed outside of her apartment for over ten days, leaving only after the two sessions ended.
Unable to endure the mental distress anymore, Ms. Wu moved out of town. Her mother went with her, because she was no longer able to take care of herself. When the police couldn't find her, they harassed her sister to try to find out where she was. The police threatened to put Ms. Wu on the "Wanted" list in order to find her. Ms. Wu passed away on July 6, 2021. She was 46.
After Eight Arrests and Four Incarcerations, Heilongjiang Woman Dies Following Latest Harassment
Despite the fact that Ms. Liu Xiufang was seriously ill, the authorities still forced her to sign a statement renouncing Falun Gong and videotaped her during a harassment in July 2020. In deep anguish, her condition quickly deteriorated. She passed away six months later at 8:55 p.m. on January 29, 2021. She was 68.
Ms. Liu's death was a tragic end to the ordeal she had endured during the 22-year persecution of Falun Gong, in which the Jiamusi City, Heilongjiang Province, woman was arrested eight times and given three labor camp terms and one prison term.
While in custody, she was hit with a thick bamboo pole, tied up in a spread-eagle position on a bed, forced to sit still on a small stool, and handcuffed behind her back for long hours. The handcuffing left her trembling in pain, yet the inmates pulled her arm to increase the suffering. She said one second felt like a thousand years.
Ningxia Man On Medical Parole Dies After Frequent Harassment
Mr. Huang Yunlong of Shizuishan City, Ningxia Province was constantly harassed and intimidated after he was released on medical parole from serving a seven-year term for his faith in Falun Gong. Mr. Huang, who struggled with two late-stage cancers, saw his health deteriorate due to fear and distress from the harassment. He passed away in November 2021. He was 68.
Over the past 22 years, Mr. Huang, who'd retired from the Jingyuan Coal Industry Company in Gansu Province, had been repeatedly targeted for his faith.
Mr. Huang once went to Beijing to appeal for the right to practice Falun Gong. He was arrested and given two years of forced labor. The labor camp guards beat him on a regular basis, often on his chest and back. They broke several of his ribs. After he was released, the police ransacked his home and extorted funds from him several times.
To avoid the persecution, Mr. Huang moved to Shizuishan City in Ningxia, only to be arrested during a police sweep on May 10, 2018. He had blood in his urine and was unable to eat in the detention centre. On the verge of death, he was taken to the hospital and was found to have two late-stage cancers. Only then did the police agree to release him on bail.
The police continued to monitor Mr. Huang and frequently harassed him after he was released in late July. The Dawukou District Court later sentenced him to seven years in late 2018. By then, he had become incapacitated and lost the ability to walk on his own. Due to his health, the judge granted him medical parole.
The police and residential committee staff members kept harassing and intimidating him. He lived in fear all the time. His condition kept getting worse and he passed away in November 2021.
Elderly Woman Dies of Heart Attack After Grandson's College Admission Rescinded and Home Ransacked
Ms. Li Junzhi was a resident of Yueyang City, Hunan Province. Her grandson was admitted to a military college in July 2021. Her son's whole family was full of hope and joy.
However, her grandson was later notified that he'd failed the background check because Ms. Li practiced Falun Gong. The police also raided her son's home and confiscated two Falun Gong books that Ms. Li had left behind. Her son's family was overwhelmed and distraught.
Ms. Li was anxious and depressed about her grandson's situation, and she had heart failure. She passed away on July 27, 2021, after being taken to the hospital. She was 70.
76-year-old Woman Dies Two Weeks After Repeated Harassment
One month before the Chinese Communist Party's centennial anniversary of its founding, in July 2021, the Yongji County, Jilin Province, police began to harass Ms. Wang Guiying at home. As she refused to open the door, they often stayed outside her home to monitor her.
On July 20, the 22nd anniversary of the onset of the persecution of Falun Gong, the police broke into Ms. Wang's home and confiscated her Falun Gong books, informational materials, and printers.
While the police were ransacking her home, Ms. Wang suffered a heart condition. She called her daughter for help. After her daughter arrived, the police took her photo and ordered her to sign a statement to renounce Falun Gong on Ms. Wang's behalf. They also attempted to take Ms. Wang to the police station for interrogation.
Although the police gave up on arresting Ms. Wang, fearing responsibility for her health, they stayed and interrogated her, demanding information about other practitioners. Ms. Wang refused to answer any questions.
Ms. Wang moved to her daughter's home after the police left. Several officers called her and her daughter every day to harass them. Ms. Wang's health quickly deteriorated and she passed away on August 6, 2021.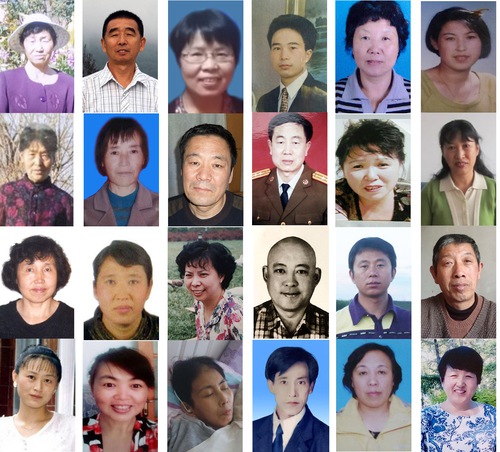 First Row (left to right): Ding Guiying, Lyu Guanru, Mao Kun, Lyu Songming, Liu Xiufang, Xie Dewen
Second Row (left to right): Li Caie, Zhang Cuicui, Li Hongwei, Gong Piqi, Kang Aifen, Wu Dongsheng
Third Row (left to right): Wang Xiangju, Li Guiyue, Zhou Xianwen, Guo Qi, Sun Xiujun, Chu Liwen
Fourth Row (left to right): Guo Hongyan, Ma Ying, Chang Xiuhua, Pan Yingshun, Song Xiulian, Fu Guihua

All articles, graphics, and content published on Minghui.org are copyrighted. Non-commercial reproduction is allowed but requires attribution with the article title and a link to the original article.