_________________________________________
(Minghui.org) Falun Gong practitioners in 36 countries recently presented their respective governments with an up-to-date list of perpetrators involved in the persecution of the spiritual practice in China. The lists were submitted around December 10, 2021, on International Human Rights Day. Practitioners asked their governments to bar the perpetrators and their family members from entering those countries and freeze their assets.
The 36 countries include the Five Eyes Alliance (the United States, Canada, the United Kingdom, Australia, and New Zealand), 23 countries in the European Union (France, Italy, Spain, the Netherlands, Poland, Belgium, Sweden, Austria, Ireland, Denmark, Finland, Czech Republic, Romania, Portugal, Greece, Hungary, Slovakia, Luxembourg, Bulgaria, Croatia, Slovenia, Estonia, and Malta), and 8 additional countries (Japan, South Korea, Indonesia, Switzerland, Norway, Liechtenstein, Israel, and Mexico).
Falun Gong, also called Falun Dafa, has been persecuted by the Chinese Communist Party (CCP) since July 1999. The hostility and ill-treatment meted out include torturing practitioners resulting in death, continuous harassment, and government-sanctioned selling of their vital organs, which also results in death.
Practitioners outside China have previously submitted lists of perpetrators to various governments requesting that sanctions be imposed on the named human rights violators. The latest submission marks the first time that Estonia has participated in this effort.
Liu Zhusan, Deputy Secretary of Political and Legal Affairs Committee of Qingdao City, is on the list.
Perpetrator Information
Full Name of Perpetrator: Liu (last name) Zhusan (first name) (刘祝三)
Gender: Male
Country: China
Date/year of Birth: Unknown
Place of Birth: Unknown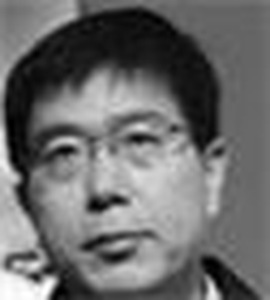 Title or Position
Since June 2015: Deputy Director of Qingdao City's 610 Office in Shandong Province
June 2016: Director of Qingdao City's 610 Office
2019 – Present: Deputy Secretary of Political and Legal Affairs Committee of Qingdao City and Director of Qingdao City 610 Office
Main Crimes
The Political and Legal Affairs Committee and the 610 Office are the two agencies tasked by the CCP (Chinese Communist Party) to oversee the persecution of Falun Gong. As an official in charge of Qingdao City's 610 Office, Liu Zhusan is directly responsible for the crimes against Falun Gong practitioners that took place in Qingdao during his tenure (2015 – Present). These crimes include torture to the point of disability and death.
Since taking the 610 Office post in Qingdao City in 2015, Liu Zhusan has closely followed the CCP's policy in carrying out the persecution against Falun Gong practitioners. He directed police, the procuratorate, courts, and other community organizations in the city to participate in the persecution. During a training seminar for leaders of religious activity sites in Qingdao in June 2015, Liu slandered Falun Gong and shared his "experience" about how to effectively carry out the persecution.
On June 24, 2016, Liu Zhusan attended the launch ceremony of the Laixi Anti-Evil Cult Education Base in Laixi City. According to a report in Qingdao Daily on May 5, 2017, all ten districts in Qingdao had established Anti-Evil Cult Education Bases. The Political and Legal Affairs Committee and the 610 Office of Qingdao City used texts, pictures, videos and animation in their campaign to defame Falun Gong.
On July 22, 2020, Liu Zhusan attended the "Anti-Evil Cult Month and Anti-Evil Cult Education for Subway." There, he slandered Falun Gong and called on civilians to "recognise the dangers of the evil cult."
According to available information from Minghui.org, during the three years Liu Zhusan was in power in Qingdao, at least 12 Falun Gong practitioners died as result of being persecuted. They are:

Li Zuoqing
Li Guifen
Wang Shuhua
Liu Shu Xiang
Zhao Ruifang
Cai Ying
Sheng Xilan
Wei Shuhua
Li Furong
He Lifang
Liu Qiuzhen
Gong Piqi
Many more were arrested, sentenced, and tortured.
Select Death Cases
1. Ms. Li Furong Dies Two Months after Being Arrested
Ms. Li Furong, 78, a resident of Qingdao City, Shandong Province, was arrested on August 6, 2019. Ms. Li was ill when she returned home. She became bedridden and was unable to eat. The police came to her house five times during the two months following her arrest. They interrogated her and photographed her even though she objected. Ms. Li's condition continued to deteriorate as a result of the constant harassment and interrogation. She passed away on October 15, 2019.
2. Mr. He Lifang Dies in Custody, Organ Harvesting Suspected
Mr. He Lifang, a resident of Qingdao City, died in custody on July 2, 2019, two months after his last arrest for refusing to renounce his faith in Falun Gong. He was only 45 years old.
Mr. He's family noticed a sewn-up incision on his chest and an open incision on his back. They suspected that his organs may have been harvested either while he was still alive or shortly after his death. They also suspected psychiatric abuse (psychotropic drugs may have been administered) because he lost the ability to speak and became unresponsive within just 17 days of his detention.
A hearing was held at the Pudong Detention Centre on June 25 even though Mr. He was unfit to stand trial. A group of bailiffs carried him into the courtroom and pushed him into a chair. During the entire trial, Mr. He appeared numb and unresponsive. His elderly mother requested medical treatment for her son but was ignored.
3. After Being Sentenced to 7.5 Years in Prison, Retired Colonel Mr. Gong Piqi Dies in Prison
Mr. Gong Piqi, 66, a retired colonel from Qingdao City, was arrested on October 17, 2017, while visiting a friend. On May 24, 2018, the Shibei District Court in Qingdao tried Mr. Gong in a makeshift courtroom inside the Pudong Detention Centre in Jimo, Shandong Province. On July 20, 2018, the judge handed down a 7.5-year prison sentence and a 20,000-yuan fine. On April 12, 2021, Mr. Gong Piqi died while he was held in Jinan Prison.
4. Ms. Cai Ying Passes Away in Detention Centre
Ms. Cai Ying, 48, a translator, was arrested on April 26, 2018, and taken to the No. 2 Pudong Detention Centre the following day. Ms. Cai went on a hunger strike and was force-fed. She passed away on May 8, less than two weeks after entering the detention centre.
Mass Arrests, Heavy Sentencing, and Harassment
Between June 2017 and December 2018, the Political and Legal Affairs Committee, the 610 Office, and the Public Security Bureau in Qingdao City carried out large scale arrests, harassment, and surveillance of Falun Gong practitioners in Qingdao and its neighboring cities.
Nearly every practitioner who began practicing Falun Gong before the persecution started in 1999 was harassed. At least three (3) practitioners died, 227 were arrested, 20 were sentenced, 30 were tried, and 143 were harassed.
Ms. Jiang Shue, 51, was arrested on April 28, 2018. She was detained in the Pudong Detention Centre, and later sentenced to 5 years in prison.
On June 6, 2018, ahead of the Shanghai Cooperation Organisation (SCO) summit held in Qingdao City, officers from the Jimo Public Security Bureau and the Wangcun Police Station broke into Mr. Huang Genji's home without a warrant.
Mr. Huang was taken to a detention centre and his home was ransacked. On November 26, Mr. Huang was tried by the Jimo Court in a makeshift courtroom inside the detention centre. Two months later, Mr. Huang was sentenced to 3 years in prison.
Also in 2018, before the SCO summit was held in Qingdao City, local 610 Office officers kept harassing Ms. Liu Xiuzhen. Several people were stationed outside her home and followed her wherever she went. The mental pressure of this harassment led to a quick and sudden decline of her health. She passed away three months later, on January 4, 2019.
In 2020, during the COVID-19 pandemic, the Shandong Political and Legal Affairs Committee and the 610 Office intensified the persecution of Falun Gong practitioners and continued the "Zero-Out" campaign, a coordinated effort to force every practitioner on the CCP's blacklist to renounce Falun Gong.
Many practitioners were harassed, arrested, tortured, detained, sentenced, and/or fined. Some had their homes ransacked, and their pensions, wages, or subsidies suspended. In Qingdao City, at least 100 practitioners were targeted and nine (9) of them were sentenced to prison.
On January 8, 2020, Ms. Zhao Renxia, 50, was arrested and taken to the Pudong Detention Centre in Qingdao. Her arrest was approved on February 14. The police submitted her case to the Huangdao District Procuratorate in April. She was indicted in early June and her case was moved to the Huangdao Court. She was sentenced, through a video conference, to seven years in prison and fined 20,000 yuan on July 30.
The first half of 2021 recorded 3,291 Falun Gong practitioners being arrested across China. The highest number of arrests took place in Shandong Province, with 498 arrests. Among them, 78 were from Qingdao City, the highest number of all the cities.
All articles, graphics, and content published on Minghui.org are copyrighted. Non-commercial reproduction is allowed but requires attribution with the article title and a link to the original article.
31 total views