Falun Gong practitioners participated in the Granny Smith Festival, October 18-19, 2019. The popular event is the largest celebration in Sydney's Eastwood District and attracted more than 80,000 people.
During the weekend events, practitioners participated in the parade, and demonstrated the exercises.
The popular Tian Guo Marching Band, Waist Drum Troupe, and beautifully decorated float were highly praised by parade spectators. Many people took photos and videos of the practitioners' entry.
Councillor Trenton Brown of the City of Ryde took several photos of the practitioners' parade group and said he would post them on his social media.
He said he was very happy to see Falun Gong practitioners participate and admired their colorful and elegant style. He said he also appreciated seeing their group exercise in Eastwood Park every morning. He feels it's great that Falun Gong is practiced around the world and he's saddened by the Chinese Communist Party's (CCP) persecution.
He praised practitioners' guiding principles of Truthfulness-Compassion-Forbearance and their peaceful resistance to the persecution.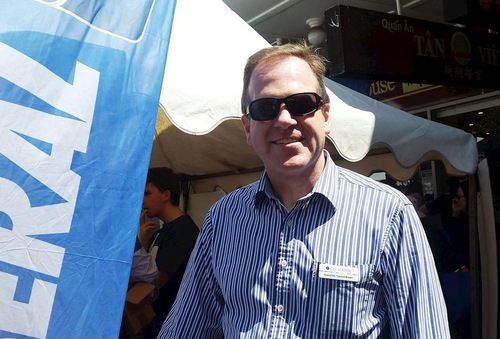 Lyn, a local resident, was saddened to learn of the brutal persecution and organ harvesting from practitioners. She said everyone should have freedom of belief, and that Truthfulness, Compassion, and Forbearance are universal values.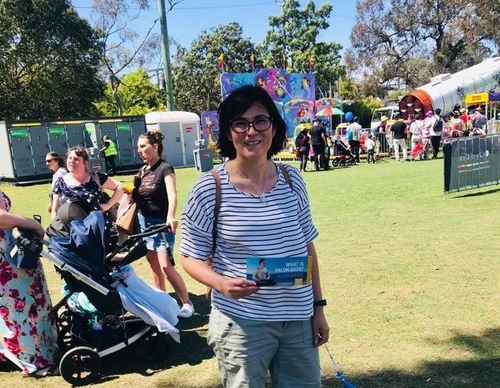 After Ms. Romeo Camela met Falun Gong practitioners at the festival last year, she invited them to teach the exercises at the nursing home where she works.
She said the elderly people at her nursing home enjoyed learning the exercises, and said they felt comfortable and had sharper minds after doing the Falun Gong exercises.
Ms. Camela also wrote a petition to the Australian government to help rescue a young practitioner's imprisoned mother and sister in China. She also participated in a Falun Gong demonstration when she visited Rome.
Romeo said, "The Falun Gong demonstrations are very peaceful. No violence. The Chinese government is too cruel to people. It should never treat people like that. We humans are one family. We need freedom, compassion, and understanding of each other." On hearing that the U.S. government decided to deny visa to human rights violators, she said the Australian government should do the same thing, and the persecution should be stopped.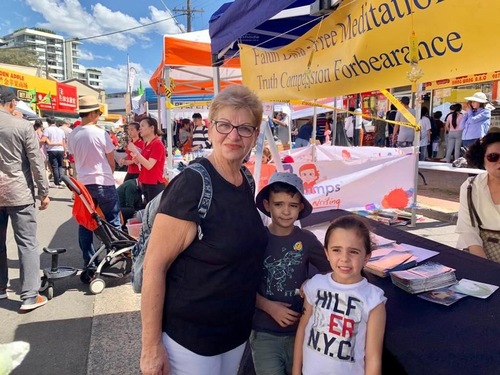 As part of the events, practitioners demonstrated the Falun Gong exercises on stage. One practitioner introduced the ancient spiritual practice and invited everyone to an upcoming free workshop.
---
59 total views