The Falun Dafa group was invited once again to perform in the Granny Smith Festival in the suburb of Eastwood on October 20, 2018. This event is the largest street festival in Sydney, attracting more than 80,000 spectators.
The Tian Guo Marching Band in Tang Dynasty-style uniforms headed up the Falun Dafa procession, which was hailed as the parade's largest and most eye-catching.
Following the Falun Dafa float featuring a demonstration of the peaceful exercises, a lively waist drum team served as the grand finale.
An elderly Chinese gentleman said, "Falun Dafa practitioners are so talented!"
Another Chinese man who had just come from China said, "In China, the Chinese Communist Party (CCP) bans Falun Dafa. Here in Australia, I see so many practitioners. They look so righteous, young, and talented. They are totally different from the way the CCP's propaganda portrays them. They are so magnificent and graceful!"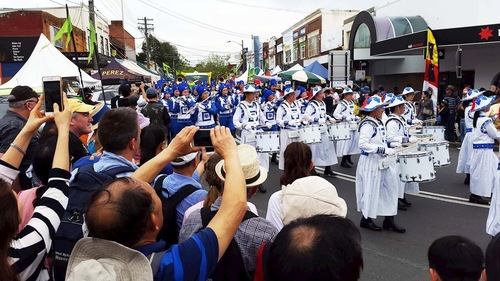 The Granny Smith Festival commemorates one of Sydney's most famous citizens, Maria Ann Smith. During the 19th century she planted the first small green apple tree which was named after her and is now known worldwide.
Ms. Bronwen Elliott, the granddaughter of Maria Ann Smith, also came to enjoy the festival. She said the Falun Dafa entry stood out and that it was, "Absolutely fantastic!"
She added that the Falun Dafa group looked very elegant. "Their demeanor manifested the grace of Truthfulness-Compassion-Forbearance," she said.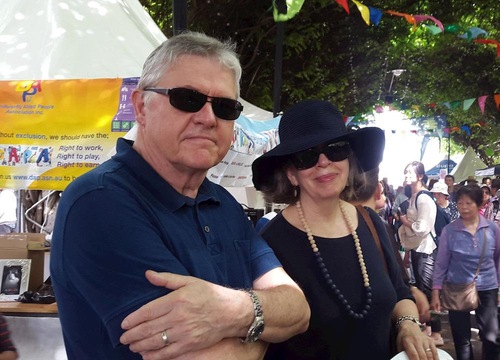 The International Community Should Urge the CCP to Stop Persecuting Falun Dafa
Jill Hartley, a member of the Greens Party, said that last month she noticed a group of Falun Dafa practitioners exercising in front of the Sydney Customs House. Many people stopped to watch, and she was also moved.
Ms. Hartley said she could feel the pure and peaceful energy as the Falun Dafa contingent passed by, and that she admired their colorful and traditional costumes.
She said she hopes that governments and people all over the world will stand up and demand that the CCP stop persecuting Falun Dafa.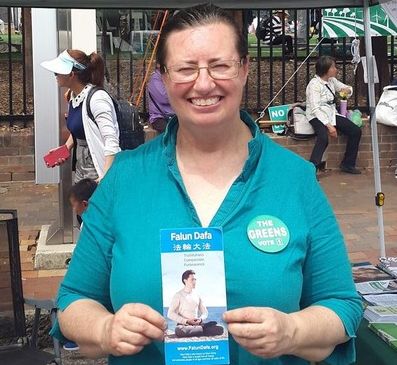 Ms. Xanthe Wills said she could feel the energy field of the Falun Dafa group during their performance, and it was "very peaceful and powerful."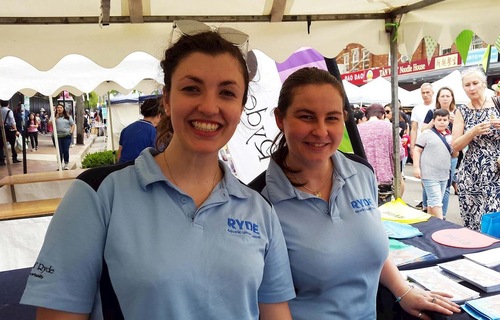 Falun Dafa Presentation on Festival Stage
After the parade, practitioners were invited to demonstrate the exercises on the festival's biggest stage. The practitioners invited audience members to learn the exercises at Eastwood Park, where there is a practice group that meets every morning.
Gary Chams watched the entire demonstration and said that he could feel a strong energy. He said, "They are very peaceful and kind. I look forward to learning the exercises!"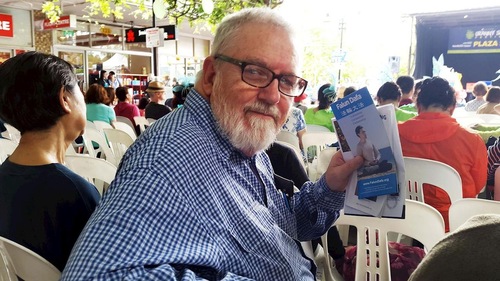 2 total views