Dr. Torsten Trey, Executive Director of the NGO Doctors Against Forced Organ Harvesting (DAFOH), received the prestigious 2019 Mother Teresa Memorial Award for Social Justice at an event hosted by the Harmony Foundation at Taj Land's End, Mumbai, on November 3, 2019.
The program was well attended by other prominent award winners, Consuls General, CEOs, and celebrities.
The award recognised over a decade of work to create awareness of the Chinese regime's forced organ harvesting from Falun Gong practitioners and other prisoners of conscience.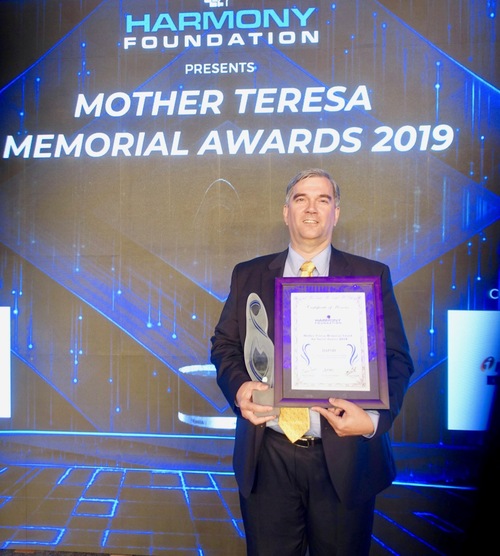 The Harmony Foundation acknowledged DAFOH's nomination for the Nobel Peace Prize in 2016 and its continuing efforts to focus on unethical organ harvesting practices.
"Noteworthy and admirable" was DAFOH's ability to initiate a petition calling for an end to China's forced organ harvesting and present it to the United Nations High Commission for Human Rights, the foundation said. The petition garnered more than two million signatures worldwide within three years.
The theme for the Mother Teresa Award this year was combating contemporary forms of slavery.
Dr. Trey said in accepting the award, "This award is a living memorial to the life and legacy of Mother Teresa. If slavery is defined as the exploitation of a human being for profit, then forced organ harvesting from living prisoners of conscience is the ultimate form of slavery—it is the ultimate exploitation of the physical body."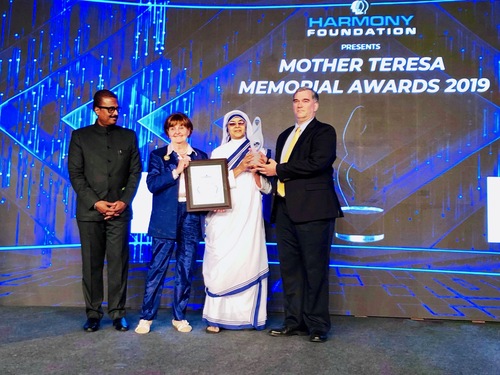 Coverage by Major Newspapers in India
The headline in The Times of India said, "Reject China's organ transplant knowhow."
"Doctors' collective honored for findings into 'illegal' organ retrieval from China's prisoners of conscience…." The Indian Express
"Must raise voice against forced organ harvesting'—Winner of social justice award asks world to take a stand…." The Hindu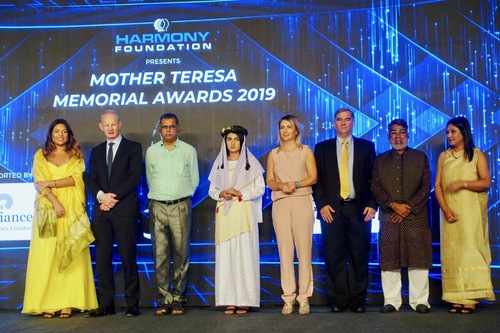 Speaking about the origin of DAFOH, Dr. Trey said, "Back in 2006 I heard for the first time that Falun Gong practitioners in China were killed for the purpose of harvesting their organs and that those organs were used for profitable transplants. I was shocked and, as a physician, felt the need to do something. But I also felt overwhelmed: What can one person do? How can one doctor's voice stop this abusive practice? This is how I came to realize that I would need to found an organization to amplify my voice. This led to the foundation of DAFOH. Over the past 13 years, many doctors have joined and extended their support. The growth of DAFOH shows that the voice of a single person matters and can change the world."
Drawing a parallel with the recent Diwali celebrations, Dr. Trey said, "Diwali, the festival of lights, is a triumph of light over darkness. A single candle can bring light into a dark room. In our case, our mission is like that candle, and raising awareness about forced organ harvesting by informing the public is like bringing the light to end the abuse that occurs in the dark."
Dr. Trey stressed that acknowledging these crimes must not depend on the number of victims. "There shouldn't be a threshold of victims needed before the international community acts. Even if only a single person is killed for his or her organs, it would still be a crime and should be exposed."
(Clearwisdom)