May 13, 2018, marks the 26th anniversary of Falun Dafa's introduction to the public by Master Li Hongzhi. During this time, millions of people from over 100 countries and regions have picked up the practice and benefited from it.
To honor this special day, Falun Dafa practitioners from around the world are sending in their sincere greetings to celebrate Falun Dafa's public introduction and to wish Master Li a Happy Birthday, which is also on May 13.
Some of them are new practitioners who've only recently begun to practice.
Many of the newcomers recounted in their greetings how Falun Dafa freed them from illness and elevated their minds. Some said they were inspired by the courage, faith, and perseverance demonstrated by practitioners' peaceful efforts to counteract the persecution and thus began to learn the practice.
They also expressed their intent to cherish and make good use of their time to cultivate themselves well and fulfill their responsibilities as Falun Dafa practitioners.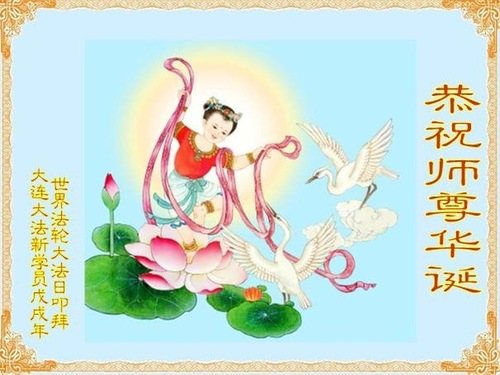 "My sister and I are both new Falun Dafa practitioners. My sister had a stroke in February 2017 and was paralyzed. She had to stay in an assisted living centre. The practitioners working there studied the Falun Dafa teachings with her and taught her the exercises. By this March, she had almost recovered and is able to take care of herself now. Both of us are full of gratitude for Teacher and the practice," said one practitioner from Langfang, Hebei Province, in her greeting.
Another practitioner said, "I decided to practice Falun Dafa after watching a Shen Yun show in 2016. I was impressed by the artists' efforts to revive traditional values. In a world that degenerates further every day, going back to tradition is the only way out. Falun Dafa teaches me how to return to my original, true self. To honor this grand occasion, I'd like to extend my sincere good wishes to Master Li and Falun Dafa. Master, thank you for everything you have done for us!"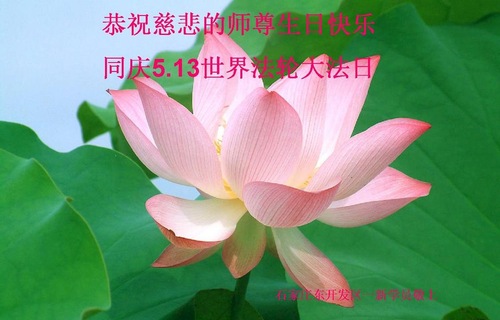 The well-wishers hail from the following regions:
Pingdu City

Qingdao City

Laixi City

Yantai City

Laizhou City

Weifang City

Gaomi City

Weihai City and Mengyin Industrial Park in Shandong Province,

Harbin City

Wuchang City

the Jianhua District in Qiqihar City

Heihe City in Heilongjiang Province

Dalian City

Shenyang City

Qingyuan County

Fushun City in Liaoning Province

Langfang City and Shijiazhuang City in Hebei Province

Deyang City and Shifang City in Sichuan Province

Xiangtan City and Changsha City in Hunan Province

Nanhai District in Foshan City

Guangdong Province

Fuyang City

Anhui Province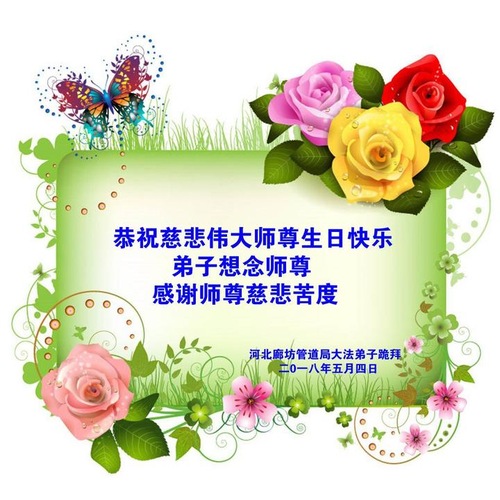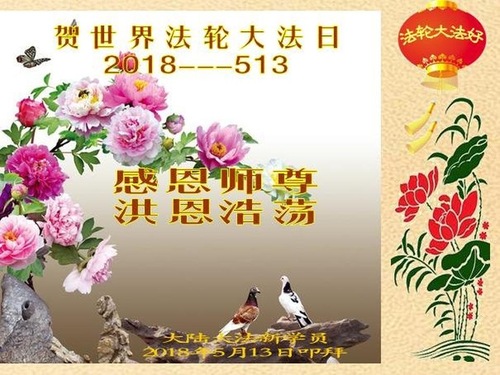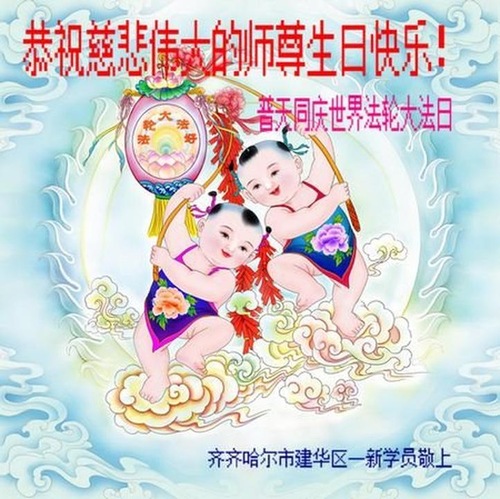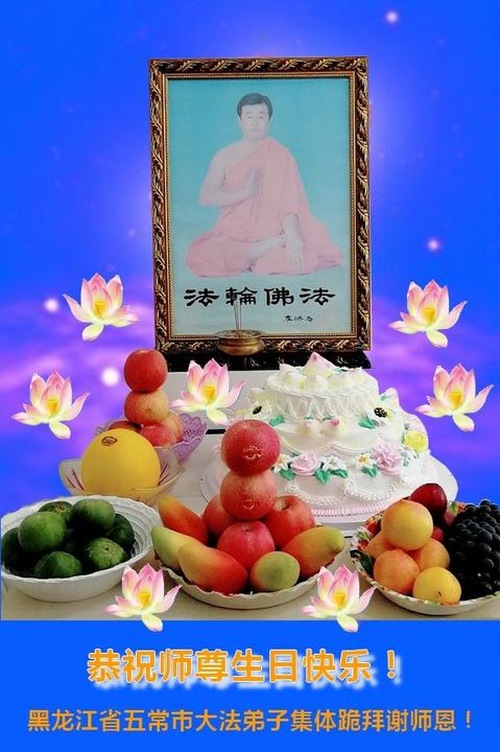 (Clearwisdom)