In the beginning of May 2018, the five touring companies of Shen Yun Performing Arts continue to tour in Europe and North America.
On May 4-6, Shen Yun New York Company returned to Paris with five shows. At the same time, Shen Yun Touring Company presented four performances in Mexico City, Mexico.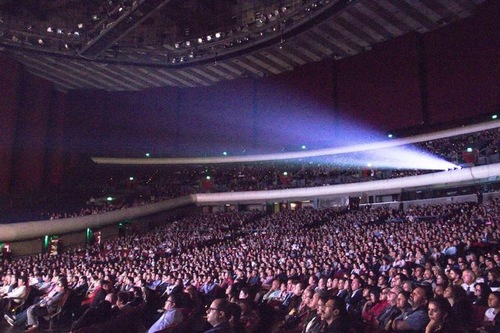 "Very beautiful visually"
"We were really delighted. I find it very beautiful visually. I love that world. It's dreamlike; it's beautiful; it's very touching," said Inna Zobova, an actress, a fashion designer, and a former model.
"I loved the costumes, the colors, and the music… The culture, the history, the history of meditation. It touched me a lot," she said.
"The mixture of modernity and ancient history was very interesting. It's a mix of modernity and folkloric that is absolutely incredible and really very interesting," Ms. Zobova described.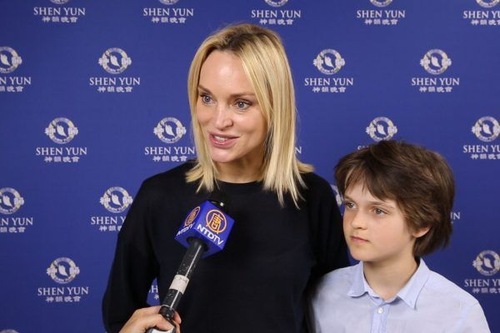 "Beyond us as human beings"
"This is a very beautiful discovery," said Fernando Mantilla-Serrano, a partner in an international law firm.
"One thing that struck me greatly: the spiritual side. It's something that we're not used to seeing in dance performances. I find that in today's world, coming back to this relationship with the human and the spiritual is something unique. Mixing it with art, dance, and performance is beautiful," he said.
"The visual and musical aspect is something beyond us as human beings, and therefore there must be a spiritual divine side—it is something beyond our strength," he described.
"The audience was really moved. Sincerely it was something extraordinary that happened today," Mr. Mantilla-Serrano said.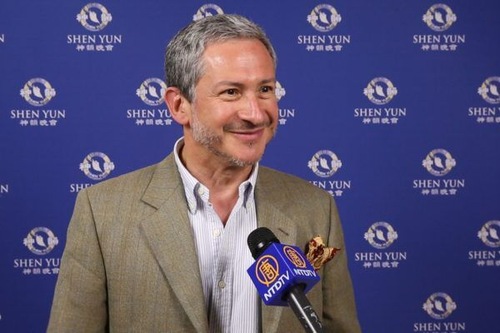 "A marvel in all the scenes"
"It is with delight that I attended this show with my little daughter who is 8 years old. We really enjoyed this show, which is a marvel in all the scenes," said Norbert Nacash, a producer and a singer.
"On a spiritual level, I felt a message, a passage, a transmission… and something universal where everyone could take each other by the hand," he said.
"This choreography, the softness, the colors, the culture of origin… It's a show to return to," Mr. Nacash said.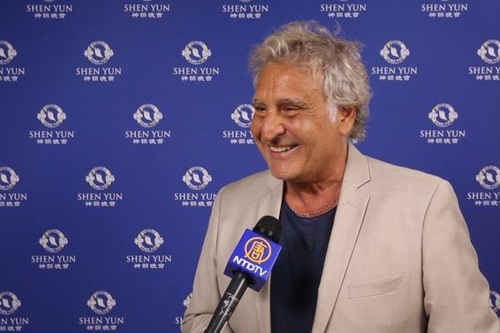 "That is the function of art"
"Acrobatics, anyone can do it. But when something touches you, it's special. And Shen Yun touches the feelings… That is the function of art—to convey feelings," said Olga Rodríguez Luna, a ballet dancer.
"How the dancers manage to project a spirituality is impressive… Here is something so natural and you can see that the dance is for God. It is wonderful," she said.
"As a classical dancer, it is a very, very special experience for me to see… A degree of difficulty in handling the body. And plasticity, expressiveness, and at the same time, an essence," she described.
"It is a privilege to be knowing a little more about Chinese culture [through Shen Yun]… The roots should never be lost," Ms. Rodríguez said.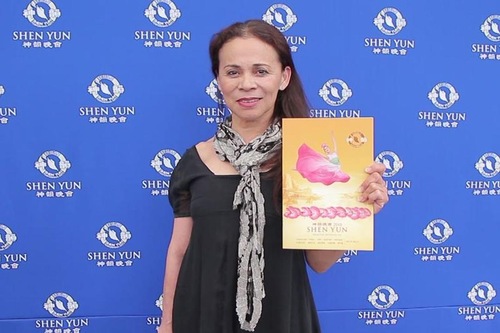 "Revealing" and "Unlimited"
"It is a whole world. It is a language of gestures, emotions, virtues, and splendor," said Carmen Delgado, an actress.
"They are unlimited gestures, unlimited sensations, unlimited feelings, unlimited images that generate unlimited images… It's like a code of universality or alphabet," she said.
"Each story is synthetically, perfectly told. They are round. they do not lack anything… They are splendid," she added.
"We create everything in our interior with our powerful mind, which is the one that makes them fly and do those wonderful things. There we see the power of the mind, of divine perfection," she shared her inspiration.
"[Shen Yun] showed us that the human being, that each individual is capable of doing fantastic, incredible things… Although it is not easy, you must have great discipline and rigor; but it is revealing," she continued.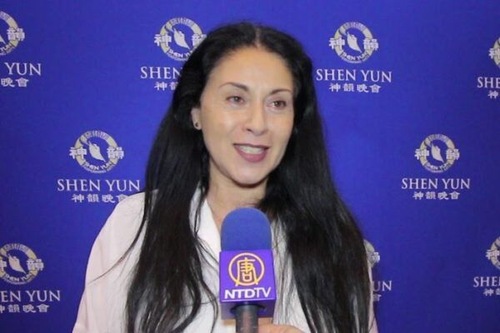 Shen Yun will continue its world tour with upcoming performances in:
Aix-En-Provence, France on May 11–12
Rotterdam, Netherlands on May 15
Monterrey, Mexico on May 11–13.
For more information on tickets and dates, please visit http://shenyun.com.
31 total views