Chinese New Year is the biggest traditional holiday in China. It is the time for families to gather together, reflect on the past year, and make wishes for the next year. For some Falun Gong practitioners in China, however, celebrating the new year with loved ones remains only a wish.
As the communist regime's persecution of Falun Gong enters it's 19 th year in 2018, the practitioners face ever-deteriorating human rights abuses inside China. According to information collected by Minghui.org, 478 practitioners were arrested and 112 were harassed by the police in January and February 2018, the two months surrounding the holiday.
The affected practitioners range from 13 to nearly 90 years old. They represent 28 provinces and centrally-controlled municipalities.
Liaoning (90)
Shandong (84)
Jilin (79)
…provinces topped the list with the most practitioners targeted for their beliefs.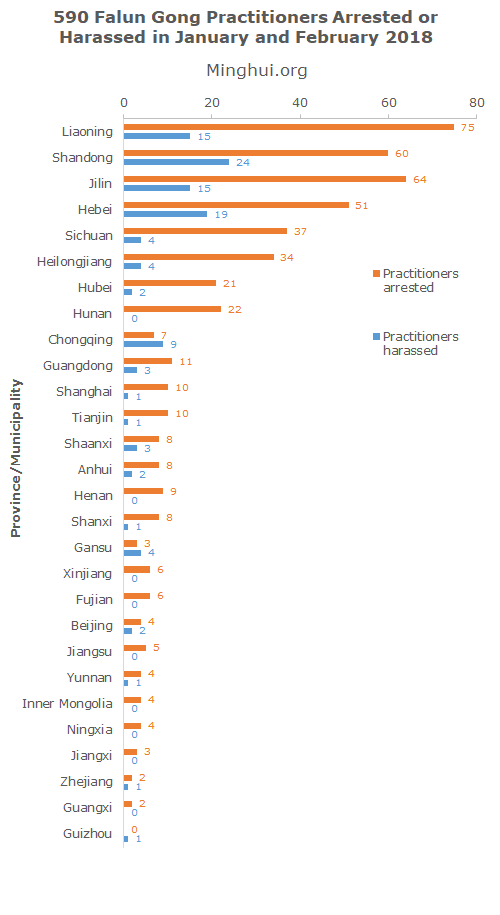 In one case, 73-year-old Ms. Gao from Liaoning Province was arrested on January 11, 2018, for handing out materials about the persecution. She was beaten by officers at the police station. When her family members went to the station to seek her release, they were physically assaulted and threatened.
In her daughter's account, the police locked her father and brother in separate rooms. When she tried to argue with officers, they held her down and handcuffed her from the back. One officer slapped her face, grabbed her hair, and slammed her head against the ground, while another officer jerked her handcuffs up sharply.
All three of them were interrogated and detained at the police station overnight. The police extorted 2,000 yuan from them before releasing Ms. Gao.
In addition to physical abuse, many practitioners also suffered financial devastation at the hands of the police. In particular, 175 practitioners had their homes ransacked and their valuables and Falun Gong-related items confiscated; 16 practitioners were forced to pay a total of 90,030 yuan (approx. $14,388 USD).
In Jilin Province, the social security bureau withheld retirement payments for practitioners because of their filing criminal complaints against Jiang Zemin, the former Chinese Communist Party leader who ordered the persecution of Falun Gong in 1999.
Arrests Around the New Year
Two Practitioners Arrested on First Day of 2018
Mr. Liu Jianrong and Mr. Zhang Xiaonong from Hengshui City, Hebei Province, were arrested on January 1, 2018, while talking to people at a farmers market about the persecution of Falun Gong. The police ransacked both of their homes and confiscated their Falun Gong items. Both practitioners were forced to sign statements renouncing Falun Gong before they were released.
Spending the Chinese New Year in Detention Centers
While traveling back home to celebrate the Chinese New Year with her family, Ms. Zhang Jinxia was arrested by the police on the train on February 1, 2018. The police found out about her after scanning her ID at the train station in Mudanjiang, Heilongjiang Province, before she boarded. They searched her baggage and confiscated her Falun Gong book. She was given a 15-day administrative detention and spent the new year at the detention center.
Ms. Zhang's detention was a heavy blow to her seriously ill elderly father, who had just left the hospital to celebrate the New Year with his family. With enormous anxiety and fear, his health further deteriorated. The whole family was filled with despair.
Another practitioner from Heilongjiang Province, Ms. Cai Weihua, was also arrested at the train station in Harbin because of her flagged ID on February 6, 2018. She has since been held at No. 2 Detention Center in Harbin and subjected to corporal punishment. Her arrest and detention were also an unexpected blow to her parents.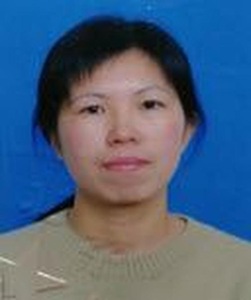 A third practitioner, Mr. Zhang Qingxiang, in his 70s, was arrested on February 12, 2018, three days before the Chinese New Year. He was held for five days and also spent the holiday in a detention center.
Police Brutality
Ms. Liao Danyin was arrested by police for having two copies of Falun Gong books on her way home from a trip to Hong Kong on January 8, 2018.
Six officers beat her at the police station. One officer kicked her. Another punched her, stepped on her face, and tore her clothes.
Because of her doing the Falun Gong exercises at the detention center, the guards shackled her and deprived her of sleep. They then put her on rice-only meals for over 10 days.
Upon hearing of Ms. Liao's torture at the detention centre, her family members rushed to the police station to demand her release, only to be beaten and detained themselves.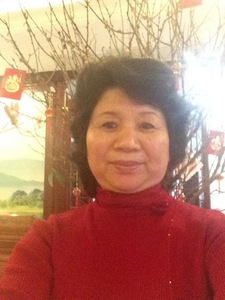 Arrested for Passing Out Materials
Practitioner Arrested, Suspected of Mailing Falun Gong Flyer
Ms. Zhou Qian from Shanghai was arrested at work on January 10, 2018. The police ransacked her home and confiscated her Falun Gong books. The officer in charge of her case told her family that they suspected Ms. Zhou of mailing Falun Gong literature to Liu Jin, the head of Weifang Police Station.
Ms. Zhou is currently detained at Pudong Detention Centre. The procuratorate has approved her arrest.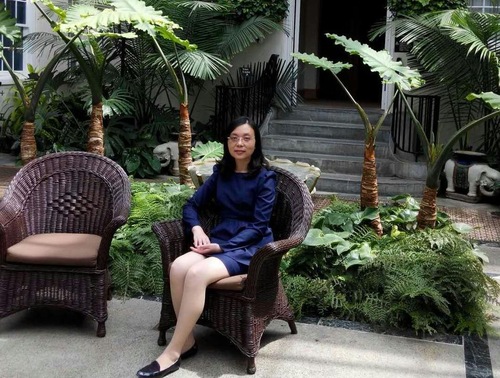 21-Year-Old Arrested for Handing Out Informational DVDs
Ms. Yang Dandan, 21, from Beijing, was also arrested at her workplace in a health centre on February 28, 2018. She was reported to police for distributing DVDs with information about Falun Gong in a residential area. The police also spotted her in surveillance video from a street camera.
Ms. Yang is currently detained at the Nihe Detention Centre.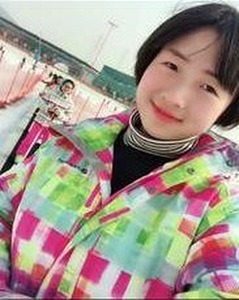 Repeatedly Arrested
Guangdong Engineer Arrested Again for His Faith
Mr. Cai Chunpeng, a senior engineer from Guangdong Province, was arrested on January 3, 2018, for practicing Falun Gong. The police ransacked his home and confiscated his computer and several cell phones.
He is currently detained at Chenghai Detention Centre. It was reported in February that he went on a hunger strike to protest the persecution and is in critical condition.
Prior to his latest arrest, Mr. Cai had been repeatedly targeted by police for his faith in the past 7 years. He was first arrested on September 23, 2011, for posting "Falun Dafa is good" on a utility pole. He was later given a two-year sentence and served his term at Sanshui Forced Labor Camp. The guards once deprived him of sleep for a month and shocked him with high-voltage electric batons.
After he was released from the labor camp, the police constantly harassed him and refused to return his ID and professional certificates, which caused many difficulties in his daily life.
Changchun Woman Arrested for the Eighth Time
Only three months after she was released from four years of imprisonment, Ms. Che Pingping from Changchun, Jilin Province, was arrested again on January 26, 2018. The is the eighth time that Ms. Che has been arrested for practicing Falun Gong. She is currently held at Weizigou Detention Centre.
Many of Ms. Che's friends suspected that the authorities were trying to cover up for the torture she suffered during her previous imprisonment that led to blindness in her right eye.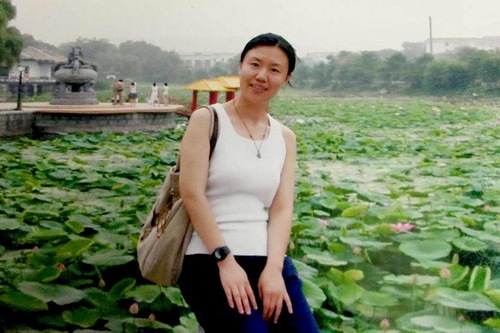 Harassment Around Holiday
Mr. Liu Xianyong Forced to Leave Home Before Chinese New Year
Five police officers moved into Mr. Liu Xianyong's home on January 18, 2018. Cameras were installed around the apartment. A police car was parked outside the apartment building. All of them were there to monitor Mr. Liu, who was just taken home from the detention centre and waiting for a trial to be held on January 30, 2018.
Mr. Liu was arrested together with three other Falun Gong practitioners on November 12, 2017. He started a hunger strike to protest the persecution and was in critical condition. But instead of sending him to a hospital, the police submitted his case to the court in an attempt to accelerate his prosecution.
With Mr. Liu's deteriorating health condition, the detention centre refused to continue to detain him. While a court trial had been scheduled on January 30, the police took him back home and put him under house arrest.
Two practitioners in their 80s, Mr. Zhang Cai and Ms. Zhang Yunxia, went to visit Mr. Liu on January 22, 2018. The officers refused to allow them to enter his home. They kicked the 87-year-old Mr. Zhang and pushed the two out the door.
Unable to bear the mental anguish from non-stop police intimidation and harassment, Mr. Liu escaped from his home on January 28, leaving his mother and relatives behind, fearful and worried.
Police: Your Freedom Is In Our Hands
On the afternoon of January 5, 2018, Falun Gong practitioner Ms. Liu Fengying received three unexpected visitors–the commander of the local police station and two officers.
With one officer video recording the visit, the commander questioned Ms. Liu whether she still practiced Falun Gong and whether her children supported her practice. They also asked for Ms. Liu's cell phone number, ID, and family residential registration form. They then took photos of Ms. Liu and her home. The officers even ask to take a photo with Ms. Liu as proof that they had been there. Ms. Liu refused.
Before they left, the officers confiscated a calendar from her home with Falun Gong-related information and threatened that her freedom was in their hands.
Police Knock on Door on New Year's Eve
Ms. Zhang Chen'e was preparing dinner at her son's home on the eve of Chinese New Year, on February 15, 2018, when police suddenly knocked on their door and demanded to talk to her about a letter she co-signed that was addressed to the government to appeal against the persecution.
Ms. Zhang refused to talk to the police and persuaded them to leave.
A few days later, however, staff from local neighborhood committee harassed Ms. Zhang again after she returned to her own home.
Hebei Man Harassed for Posting Information about Performances with Stories Exposing the Persecution
A team of police officers broke into the home of Mr. Li Shujun and forcibly brought him to the police station on February 16, 2018, the day of Chinese New Year.
The police told Mr. Li that he had posted information about Shen Yun Performing Arts on WeChat, the most popular social media platform in China that is also under full government surveillance. The police searched Mr. Li's phone and downloaded all the information on it before releasing him.
Shen Yun's mission is to revive the traditional Chinese culture that has been systematically destroyed by the communist regime since 1949. Their performances also include stories exposing the persecution of Falun Gong in China. The Chinese regime has made many attempts to interfere with their shows around the world.