Falun Gong practitioners participated in the opening parade of the "Magdalenarte" (The Magdalena Art Festival) held by the government of Magdalena Del Mar in Lima, the capital of Peru, on March 25, 2018.
The Falun Gong practitioners presented a traditional Chinese waist drum team in the parade and an exercise demonstration during the festival.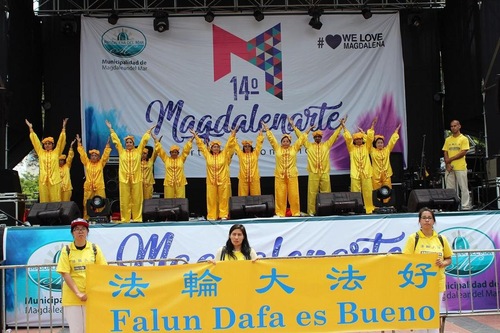 From the Independencia Ovalo, where the parade began, to La Plaza Tupac Amaru, the spectators warmly welcomed the practitioners' performances. Many people took the Falun Gong materials and asked for more detailed information about the self-improving cultivation practice.
Jose Manuel Echegaray, director of the cultural affairs bureau in Magdalena Del Mar, said he was excited to see the practitioners' performances.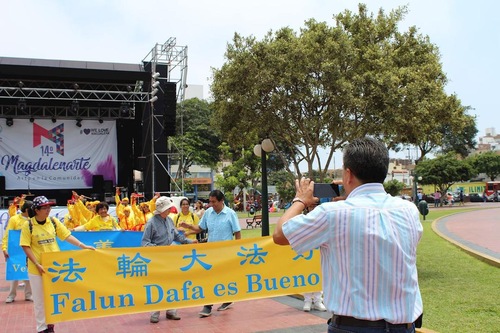 Javier Olazabal Raya said that the guiding principles of Falun Gong, Truthfulness-Compassion-Forbearance, are what the world needs. He invited practitioners to perform in the next four community events held by the city government.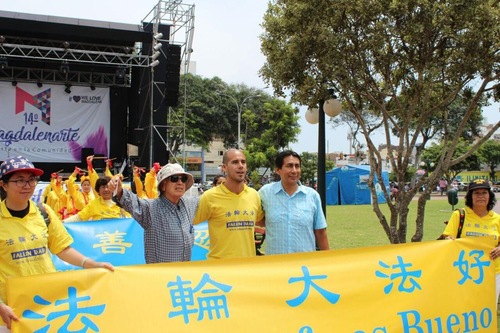 After the parade, the practitioners held group exercises at a local tourist spot and introduced Falun Gong to the public.
28 total views