Commemorating 18 years of efforts to end the persecution of Falun Gong in China, practitioners and supporters held a series of activities at Martin Place, a financial center, and government locations in Sydney, Australia on July 19, 2017.
Morning commuters were impressed by the solemn Falun Gong exercise practice, and many took fliers to learn more about the persecution and forced organ harvesting crimes.
Evening commuters were moved by the candlelight vigil in the cold wind, and signed their names in support of the endeavors to stop organ harvesting and end the persecution.

Lucy Zhao, PhD, president of the Falun Dafa Association of Australia, spoke at the rally, saying that Jiang Zemin, a dictator and leader of the Chinese Communist Party (CCP), ordered the persecution of Falun Gong 18 years ago, on July 20, 1999. The persecution has caused millions of Falun Gong practitioners to be jailed, tortured, and their families broken apart. And the persecution is still going on in China.
Zhao stated that the CCP also harvests organs from Falun Gong practitioners and sells them for profit.
Zhao pointed out that many people in China and in other countries have sued the dictator in China's courts for crimes against humanity and torture, and hope he will be brought to justice soon.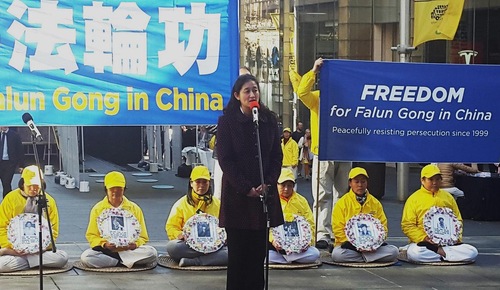 Mr. David Shoebridge, member of New South Wales Legislative Council and the Green Party, wrote a letter of support to the rally. He wrote, "For 18 long years practitioners of Falun Gong have faced continual and brutal incrimination at the hands of the undemocratic Chinese government. Together we are calling for this injustice to end."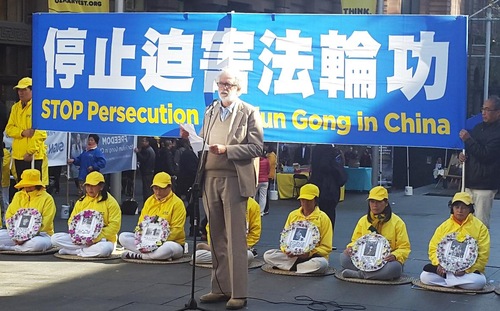 Rev. Bill Crews, founder of the Exodus Foundation, and minister of the Uniting Church, is also one of the National Trust's 100 "National Living Treasures," a member of the Order of Australia, and a NSW Human Rights Award winner.
Crews said, "I am here because I can't stay away. I believe very much in the freedom of the individual. Falun Gong is no threat. It is a religion of peace."
He stated that human freedom lives because people always stand up and say "Don't tell us what to do, we want to live our lives in a way that is best for us."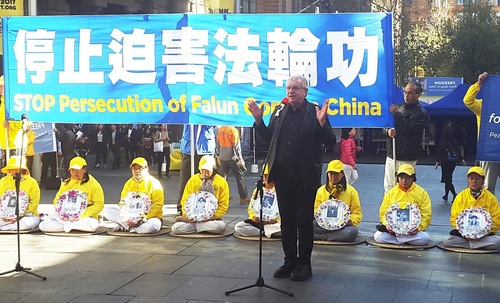 John Hugh, spokesperson for the Australian Values Alliance, told a story of his own experience. "More than a decade ago, when I heard about the persecution of Falun Gong, I recall I discussed this issue with my friend at church. He said, don't worry about them, they are not Christians, none of our business. Then we saw underground Christians in China were persecuted as well."
He said that he had been here for several years, witnessing how Falun Gong people, his friends, standing up against evil spirits, and standing by their beliefs.
"It has been 18 years. It is quite clear that the communist government in China wasn't successful. The Falun Gong group is growing… especially overseas."
In the end, he said, "I solute you and I will see one day that Falun Gong will be practiced in China freely. And I hope this day will come sooner rather than later."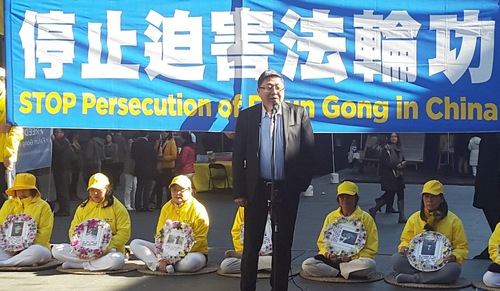 Paul Macneill, associate professor at the University of Sydney, said, "The Chinese government has offered no evidence to dispute the claim that Falun Gong practitioners and others are being killed to supply organs for transplant."
He is also a member of End Organ Pillaging (EOP) Australian Advocacy and Initiatives Committee (AAIC), and Honorary Professor, Centre for Values, Ethics and the Law in Medicine, Sydney Medical School, University of Sydney.
"They keep it secret because there is no way to explain where the organs come from. They keep it secret because the source is unspeakable – China's own citizens being executed for their organs.
Macneill continued, "If you are like me, once we know about it, you won't be able to stand by without protesting."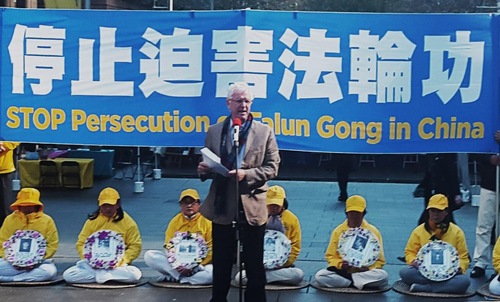 Jia said, "My father is a very kind person." His father was arrested and jailed many times, totaling ten years of imprisonment and one year of forced labor.
He has not seen his father since he was three years old, because of the persecution. "I once had a loving family. My dad has done nothing wrong but exercise his freedom of belief.
"I dream one day that dad can be freed and we can be together again."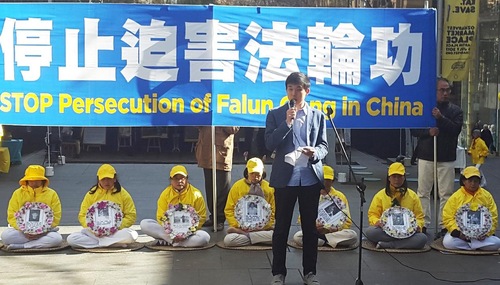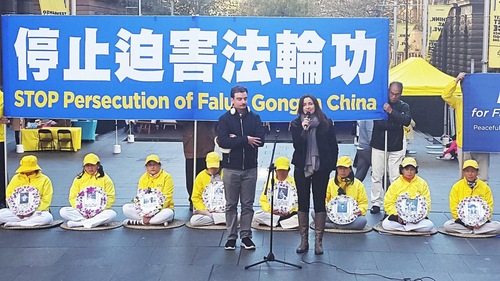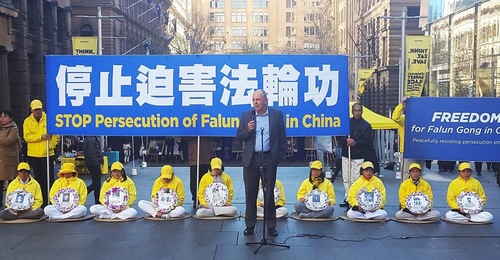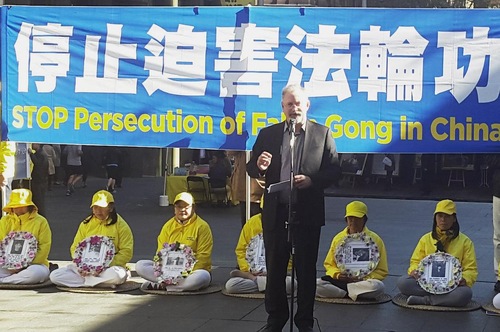 22 total views