(Minghui.org) Falun Dafa practitioners held an informational event in Subotica's city centre from noon to 2 p.m. on November 4, 2023. Subotica is the administrative center of the North Backa District of Vojvodina, Serbia. The area was settled before Europe's Bronze Age.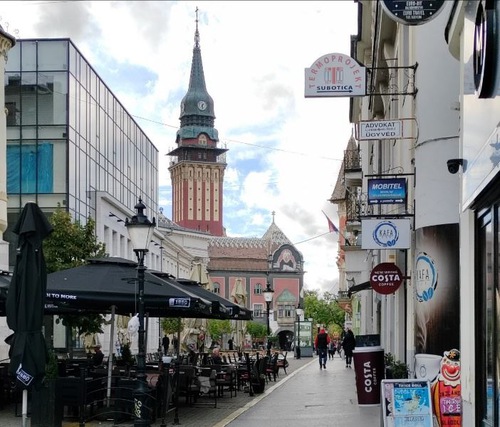 Practitioners demonstrated the exercises and told passersby about Falun Dafa. Many people stopped to chat and some learned the exercises.
People were attracted to the pleasing exercise music, and many tourists and locals stopped and watched practitioners during the two-hour activity. Some accepted truth-clarification materials while others talked with practitioners to learn more about the practice. Four people placed an order to purchase copies of Zhuan Falun, the main text of Falun Dafa.
Some started to learn the exercises, and two people did all five. They were reluctant to leave after the exercises ended and hugged practitioners.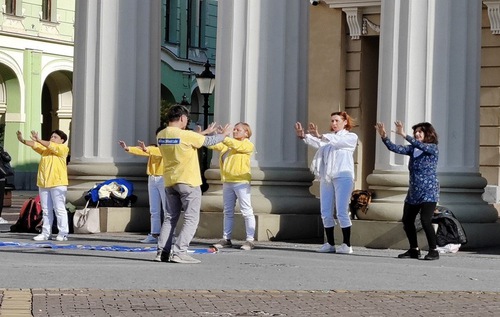 Dejan, a Falun Dafa practitioner said, "This is our second time here hosting an informational activity. I received a flyer from a Falun Dafa practitioner 18 years ago. I did not start practicing immediately, but when my wife was diagnosed with cancer I remembered Falun Dafa. My wife and I started to practice and became very healthy. When my wife went to a hospital for a checkup, her tumor had miraculously disappeared. We have been practicing since then."
Copyright © 2023 Minghui.org. All rights reserved.