(Minghui.org) The 2023 European Falun Dafa Experience Sharing Conference was held at the Versailles Palais des Congrès in Paris on August 27, 2023. Both veteran and new Falun Dafa practitioners talked about how they benefited from hearing other practitioners' cultivation experiences.
Mr. Tang Hanlong, president of the Falun Dafa Association in France, said that 1,600 practitioners from over 31 countries attended the conference. This is the largest number of attendees for a European conference. Besides the main conference hall, there were three secondary conference halls.
Mr. Tang said there are two reasons for the increase in the number of attendees this year: The first was due to the 2023 Shen Yun performances in France. Over 100,000 people saw the show, and many of them purchased copies of Zhuan Falun, the main text of Falun Dafa, and Falun Gong after the show.
He said, "They read the books and began to practice Falun Dafa."
The second reason was that practitioners who have been cultivating alone at home started to contact other local practitioners. These practitioners also attended the Fa conference.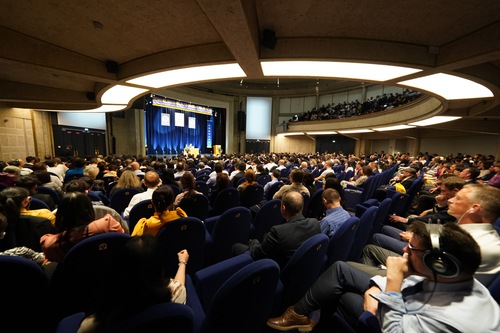 Tribulations Are Cultivation Opportunities
Matthias Krenn from Austria began practicing Falun Dafa five years ago and has attended every European Falun Dafa conference since. He said, "I feel the power of our whole body when I see so many European practitioners. Everyone is doing their best to save people. I feel very encouraged. I am also inspired when I hear how other practitioners improve in cultivation."
What struck Matthias most was a practitioner's paper about eliminating the attachment of holding a grudge when he was asked to be a Shen Yun security guard. Matthias said he also sometimes had resentment while doing Dafa projects. "Sometimes I felt like I was being treated unfairly by other practitioners. I felt I should be doing a certain project, so why should the responsibility be given to someone else?"
He realised, "Tribulations are opportunities to improve in cultivation. If we can overcome it, we will be able to save people better." Matthias smiled and said, "I will relinquish my attachment to selfishness. Everything is fair."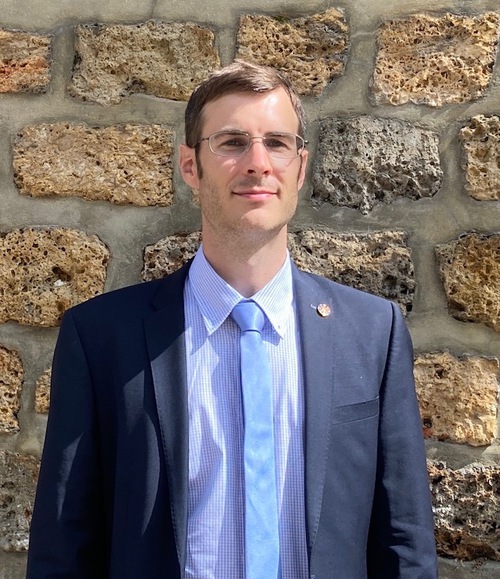 New Enlightenment after Feeling Unwell
Alexandra Geiger from Austria began practicing Falun Dafa in 2017. This was the second time she'd attended a Falun Dafa conference in Europe. She said, "I saw many practitioners from the parade at the conference. I felt a strong energy field and the power of the whole group."
She observed practitioners eating lunch and said, "This place was very dirty and a mess before. After practitioners finished eating, they cleaned the area and removed all the garbage. I can feel the purity and righteousness of practitioners."
Alexandra saw her physical discomforts as interference. A Shen Yun emcee's experience gave her new enlightenment. "When this practitioner's throat hurt, he did not treat it as an illness. He regarded the pain as a form of interference. He enlightened that Master was helping him with his vocals and enunciation. I also realised my troubles and the interference I have can be understood another way."
A practitioner from Sweden talked about her experiences while hosting Shen Yun performances. She said, "My hope is to have Shen Yun perform at the Vienna Opera House. I told myself not to give up after hearing other practitioners' speeches. I should persist and do my best. I firmly believe that Shen Yun will be able to perform at the Vienna Opera House in the future."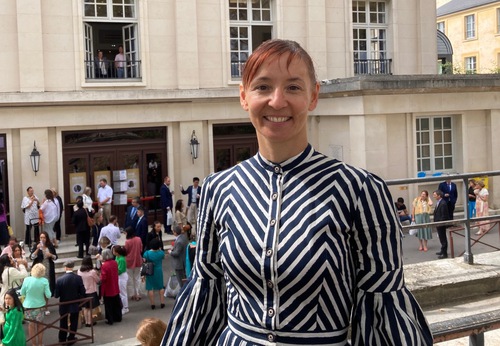 Believe in Master and Believe in Dafa, Never Give Up
Ursula from Germany has practiced Falun Dafa for over 20 years. She said she benefited a lot from the Fa conference, "This conference has given me new enlightenment about believing in Master and believing in Dafa."
She said she was inspired by the practitioner who talked about promoting Shen Yun ticket sales. "She never had any doubt that predestined people would come and see Shen Yun. Although she was turned away and time was tight, she never gave up. In the end, the audience members did come.
"I found my shortcomings when I listened to her. I asked myself if I could persist like that practitioner. I often give up when I'm met with difficulties. I don't realise that things might turn around. This practitioner helped me understand that if I back down while doing Dafa projects, it means that I don't believe in Master and Dafa. I sometimes forget that Master has already arranged everything. I should persist no matter what. I will not give up so easily in the future."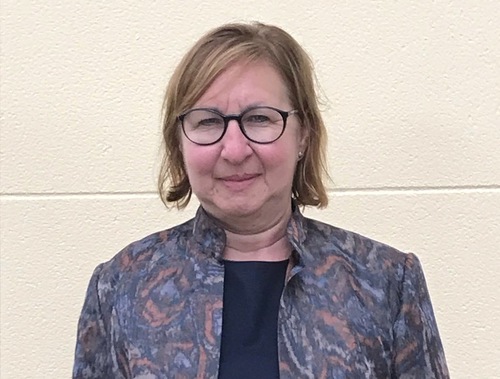 Young Practitioner: Only Dafa Can Save Me
Alyona, 17, is from Ukraine. This was her second European Fa conference. She said, "Today's society is bad and what people do sometimes shocks me. I feel safe and comfortable when I read the Fa teachings and am immersed in Dafa. I used to feel nervous and insecure before I began practicing. I realised only Dafa can save me. I see hope after doing the exercises and studying the Fa.
Alyona said she felt encouraged after listening to other practitioners' experiences. She mentioned an Italian practitioner who talked about her experiences while looking for a theatre for Shen Yun. "Although they encountered conflicts with the theatre personnel, they did not give up. They went to the theatre several times and told people about Shen Yun. We know the importance of Shen Yun. This Italian practitioner has a great deal of perseverance and inner strength. I am very inspired by her persistence in clarifying the truth.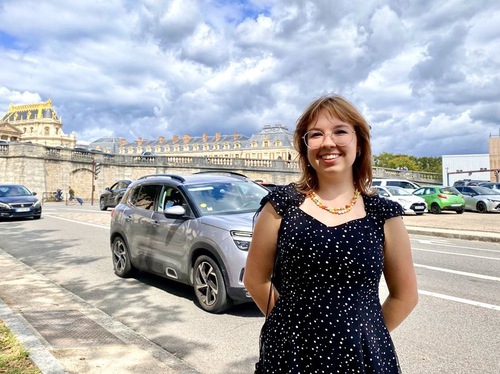 Chinese version available
(Clearwisdom)