(Minghui.org) Falun Dafa practitioners joined a parade at the 44th annual Festival Gourmand de Val-des-Sources in Val Des Sources, Canada, on August 18, 2023, to introduce Falun Dafa and spread the wonders of the practice.
Festival Gourmand de Val-des-Sources is a popular food festival that has become a local tradition. It attracts thousands of visitors every year.
The mayor of Val-des-Sources Hugues Grimard welcomed the practitioners' procession when the parade started. He said practitioners would add color to the decades-old tradition.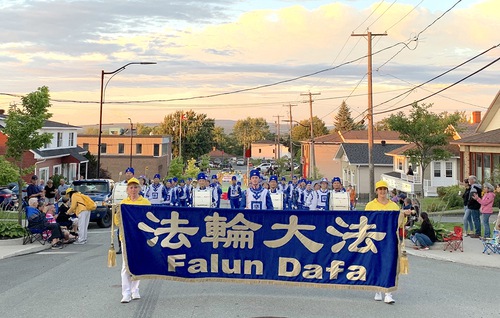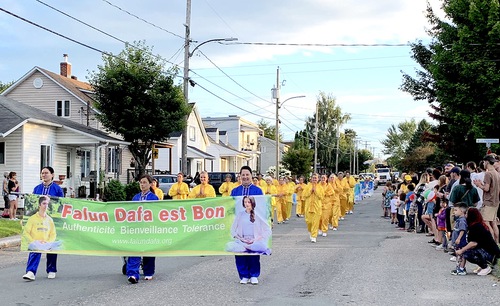 People were seen with smiles on their faces as Tian Guo Marching Band, the Falun Dafa exercise demonstration team, and the banner team passed by. It was the first time many people heard about Falun Dafa. People inquired about the practice and where practitioners came from. Spectators accepted Falun Dafa flyers and started reading them.
One person stated that Falun Dafa practitioners' demeanor, music, exercises, and beliefs were eye opening. One person said, "I am very happy that practitioners are here." And another said, "This is the best procession of all."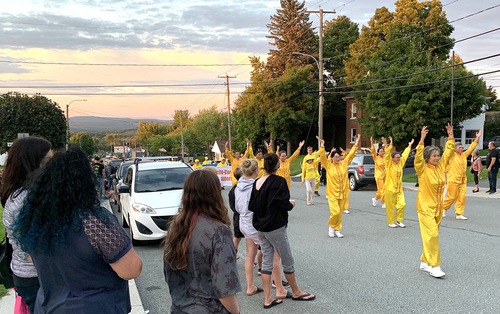 Diane Caron said she liked the Falun Dafa practitioners' parade procession. She enjoyed the exercise demonstration team and gave them a thumbs up. "They are superb. They are the best out of all the processions," she said.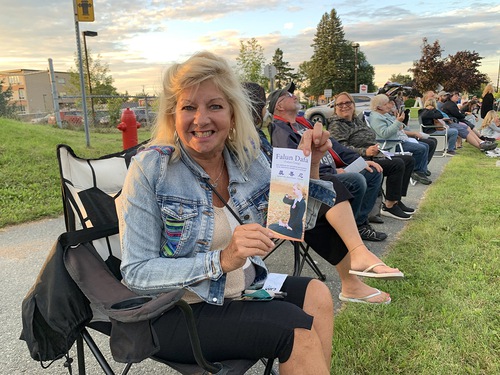 Three ladies said they really liked the practitioners' procession. They learned about the CCP's ongoing persecution from reading flyers given to them by a practitioner and then asked the practitioner some questions. After learning the facts about Falun Dafa, they expressed their support for practitioners. "We are very interested in the practice and will learn more about it when we go home," one of the ladies said.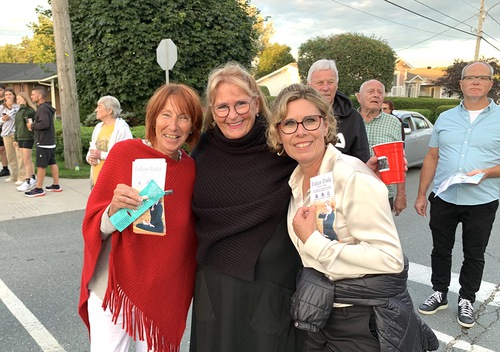 Slim and his friends enjoyed watching practitioners' procession. He said practitioners brought beauty to the event. "I like the principles of Truthfulness-Compassion-Forbearance a lot," he said.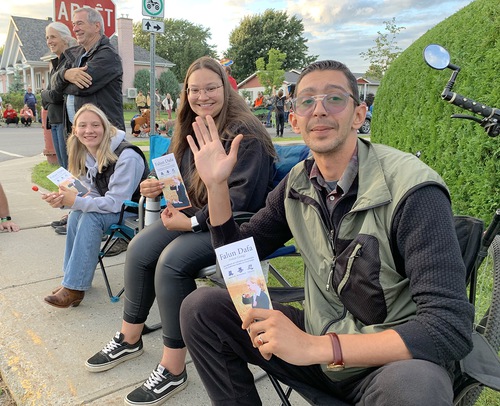 Chinese version available
(Clearwisdom)
Montreal, Canada: Introducing Falun Dafa at Vietnamese Festival