(Minghui.org) Falun Gong practitioners held activities on St Georges Terrace in downtown Perth on July 20, 2023. The practitioners marked 24 years of peaceful, rational protests against the ongoing persecution in China and called on the international community to help stop the brutalities committed by the Chinese Communist regime.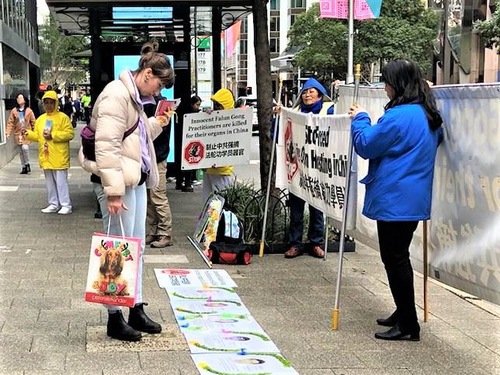 On July 16 practitioners raised awareness of the ongoing persecution at the Murray Street Mall in Perth and held a candlelight vigil near the Chinese Consulate on July 19 to remember victims of the persecution.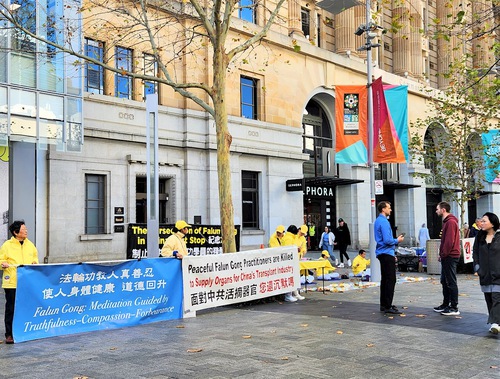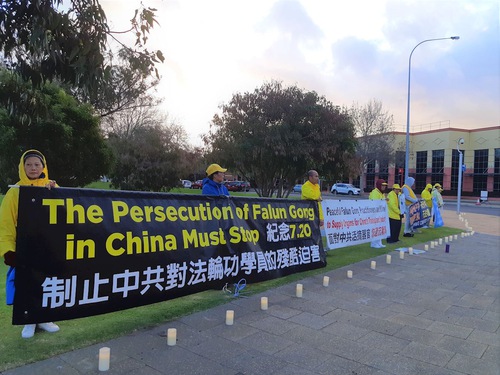 St Georges Terrace is the central business district of Perth, many large companies in Australia's eastern states have offices in the area. On the day the activities were held, practitioners displayed banners with such messages as "Stop the CCP from Taking Organs from Falun Gong practitioners," and displayed photos of practitioners who were killed because of the persecution. They also asked passersby to sign a petition calling for an end to the persecution. Many local residents expressed concern about the CCP's crimes against humanity and immediately signed the petition.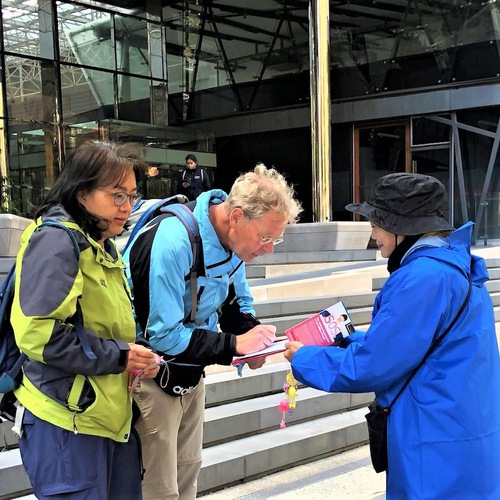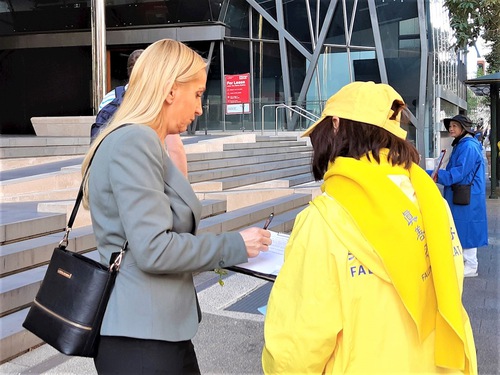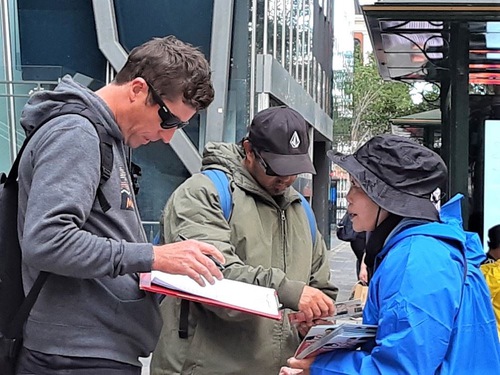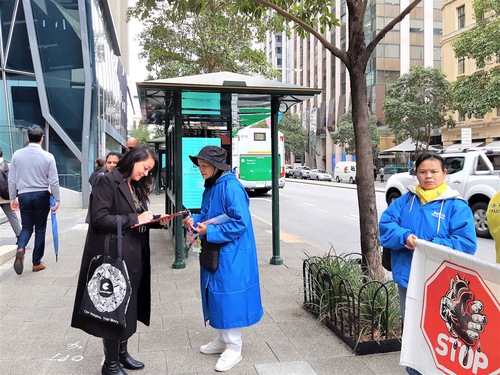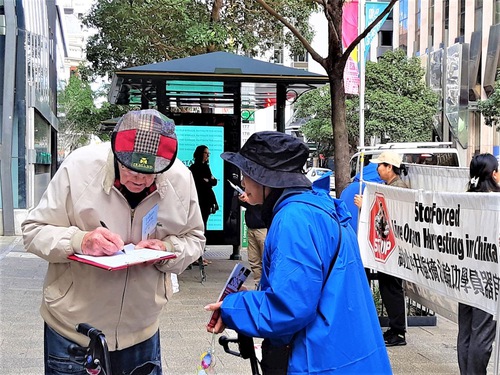 I Stand Together With Falun Gong
Paul Hilton, who is a Christian, said, "I know the CCP is an evil organisation. I know the regime opposes all forms of religions with the intention to uphold its authority.
"I don't doubt that it is doing bad deeds similar to [what it did in] the Cultural Revolution. It locks people up in hospitals, carry out lots of tests, and persecutes people. I do not doubt what you say here. I've signed your petition before. That is why I stand together with Falun Gong today. I completely support what you do."
The Whole World Needs to Know about the Brutal Acts of the CCP
Michael Johnston held a photo of Falun Gong practitioner Wang Xinchun who was tortured to death. He said, "The CCP does not respect human lives. The whole world needs to know of the brutal acts it is committing."
He also thought it was "definitely a great idea" to hold activities to tell people about the persecution. "You have done a great job!" he said to a practitioner. "The world needs Truthfulness, Compassion, and Forbearance. I think you should hold more events like this.
"Falun Gong is good, and Falun Gong practitioners have not harmed anyone. I hope practitioners in China can continue doing what they are doing now."
Michael went on to say, "I know about the CCP taking organs from Falun Gong practitioners. The regime's actions make people sick. They do not value human lives, the whole world needs to know what they have done."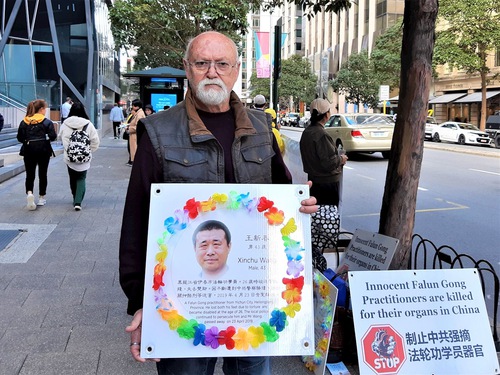 I Support You One Hundred Percent
Tiana Vinciguerra, 20, had not heard of Falun Gong before. After talking to a practitioner at the event in Perth, she said she was interested in knowing more about the practice, and would read the materials she received when she got home.
Tiana was shocked to learn of the brutal persecution that Falun Gong practitioners in China experience. She said, "It makes people sick to hear of such a terrible persecution."
Tears welled up in her eyes when she saw the photos and read the stories of practitioners who died because of being persecuted.
She said, "I feel sad for them and what they went through! They suffered from such terrible abuse. No matter what, who you are and what you do, you should not be treated like that, especially when these people are seeking inner peace. I am heartbroken and depressed. I don't understand how people can oppress others like that! I cannot bear to hurt even a fly. This is so sad!"
Tiana said to a practitioner, "You have my support one hundred percent!" She also plans to tell her friends about the persecution and spread information on various social media platforms.
Matthew Docking said to a practitioner after signing the petition, "The CCP is bad. It controls the media. Therefore its propaganda is one-sided. In Communist countries, no one can have one's own opinion. The CCP is wrong in persecuting Falun Gong."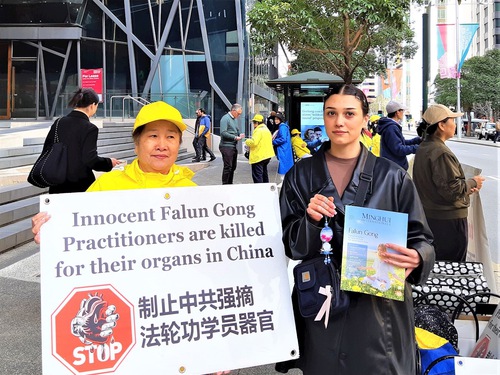 Perth: Expo Visitors Impressed by Falun Dafa's "Stunning Energy"