(Minghui.org) A happy childhood is everyone's dream, but not every child gets to have one, especially the children of practitioners of Falun Dafa. After the Chinese Communist Party began to persecute this ancient spiritual practice in July 1999, the practitioners who refused to renounce their faith were often arrested and incarcerated.
When both of their parents are jailed for their faith, many of these young children had to drop out of school or stay with other relatives for years. Some of them might have few memories of their parents, who passed away due to the persecution when they were little.
The following are stories of children of persecuted practitioners from three nearby cities in Liaoning Province, one of the provinces in China where Falun Dafa has been persecuted the worst.
Only 13 Days with Her Father Before He Died
"I spent most of my childhood fleeing and feeling terrorised," said Ms. Xu Xinyang, daughter of practitioners Mr. Xu Dawei and Ms. Chi Lihua from Gaizhou City. The couple were arrested on January 13, 2001, when her mother was pregnant with her. The police beat her mother and put her in Shenyang City Detention Centre for three weeks. Her father was sentenced to eight years and tortured in Dongling Prison until his organs failed and he became mentally incoherent. He was released in February 2009 and died 13 days later at the age of 36.
Those 13 days in the hospital was the only time Xinyang got to spend with her father. "When I was about seven years old, I met my father for the first time in prison. I kind of knew that he was related to me. He was the person my mother wanted to see the most and he was very important to her. He tried to hug me. I got scared because I did not know him. I hid behind my mother and did not let him hug me, which I've regretted for the rest of my life," said Ms. Xu.
"Growing up I knew that I was different from other children. When I was little, my mother often left me with relatives or her friends. She'd visit me occasionally and then leave quickly.
"Every time after my mother left, I'd hide in a corner and cry. I was scared that she wouldn't come back. I missed her and wanted to be with her. When my mother visited me, she always talked to her friends about my father, whom I had never met. I did not know what he looked like, why he was in prison, or why my mother had to rescue him. The words I heard her say most of the time were "exposing evil, dangerous, police vehicles, and safety."
"When I was four months old, my mother was arrested and incarcerated in a drug rehabilitation centre. When she came back, she was on the verge of death. When I was 12 years old, we fled to Thailand, where my mother nearly got arrested by the immigration officers. In less than a year, the Thai police arrested 23 of the practitioners who had fled the persecution and probably repatriated them back to China."
Now 21, Ms. Xu is a student in the United States and is able to practice Falun Dafa legally. "Luckily, we made it to America, where we can enjoy religious freedom. Here, I never have to worry about the police taking my mother away and me becoming an orphan. I never have to fear persecution and torture."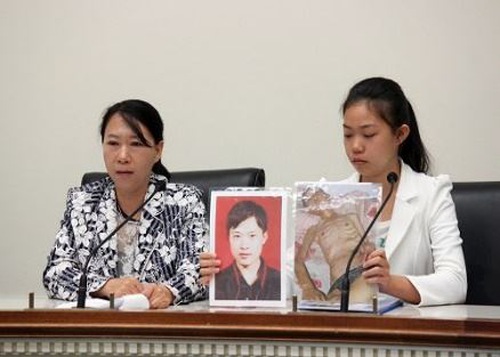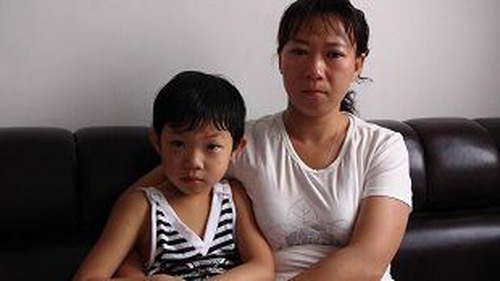 Grandmother Disabled and Parents Imprisoned
Mr. Bi Shijun and his wife Ms. Sun Li from Xiongyue Town were both Falun Dafa practitioners. Mr. Wang went to Beijing to speak up for Falun Dafa after the persecution started. The Beijing police detained him for a month before he was transferred back home. The officers from Bayuquan Police Department put him in Yingkou City Forced Labor Camp for three years.
The police arrested Mr. Bi again on July 8, 2004, and put him in Bayuquan Detention Centre for 15 days. His third arrest took place when the police arrested both him and his wife on September 23, 2009. He was sentenced to seven years in 2010 and tortured in Dalian City Prison. His wife was sentenced to five years in July 2010 and transferred to Shenyang City Women's Prison, where she became critically ill several times because of the torture. The guards forced her to remove her coat and shoes and made her stand by an open window in the winter. They also instigated other inmates to beat her. She developed severe heart conditions as a result of torture.
Ms. Sun's mother, Ms. Wang Aiyun, was also a practitioner. The officers from Xiongyue Town Police Department often harassed her and ransacked her place. They monitored her around the clock. Ms. Wang was arrested in 2003 and put in Masanjia Forced Labor Camp, where she had a brain hemorrhage and became permanently paralysed as a result.
Mr. Bi and Ms. Sun's son was in elementary school when the couple was arrested in 2009. Being paralysed, Ms. Wang could barely take care of herself, let alone her grandson. The child had to drop out of school and go live with his paternal grandmother in a rural area.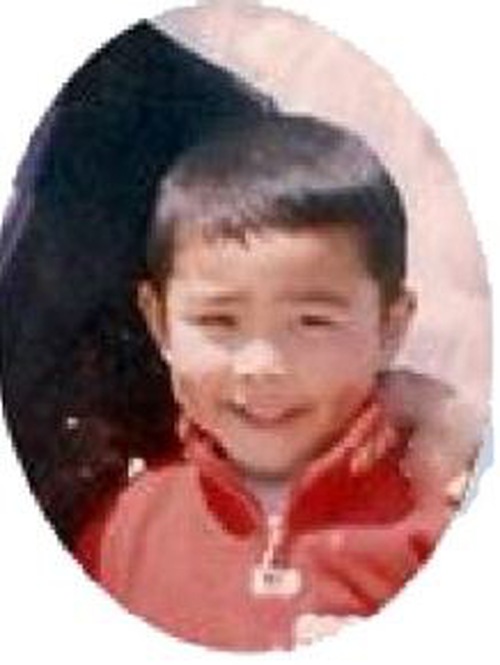 Becoming Destitute after Grandmother Dies and Mother Imprisoned
Ms. Fu Yan from Dashiqiao City was arrested in August 2001 and put in Masanjia Forced Labor Camp. The police transferred her to a detention centre in February 17, 2003, and she was then sentenced to eight years. Ms. Fu developed hypertension and heart problems in the detention centre. She managed to escape when she was hospitalised, only to be arrested two months later. A judge in Dashiqiao City Court added five and a half years in Liaoning Province Women's Prison on top of her eight-year prison sentence, for a total of 13.5 years.
Ms. Fu's daughter, Qingquan, was three years old when she was arrested in 2001. The child had to live with her grandmother, practitioner Ms. Tong Shuping, and walk to the prison to visit her mother for the next 13.5 years. Because of the persecution, her father divorced her mother in 2008 and refused to take care of Qingquan.
One of Ms. Fu's sisters, Ms. Fu Ying, was also a practitioner. She was arrested in July 2001, sentenced to nine years, and released from Liaoning Women's Prison in July 2010. When the child's grandmother passed away eight months later in March 2011 and her mother was still in prison, Ms. Fu Ying assumed responsibility for her.
Ms. Fu Ying took Qingquan to Shenyang City and enrolled her in school there so that she could get an education. Unfortunately, the police arrested Ms. Fu in August 2013 and forced Qingquan to drop out of school with the excuse that her mother was in prison. She and Ms. Fu became destitute again.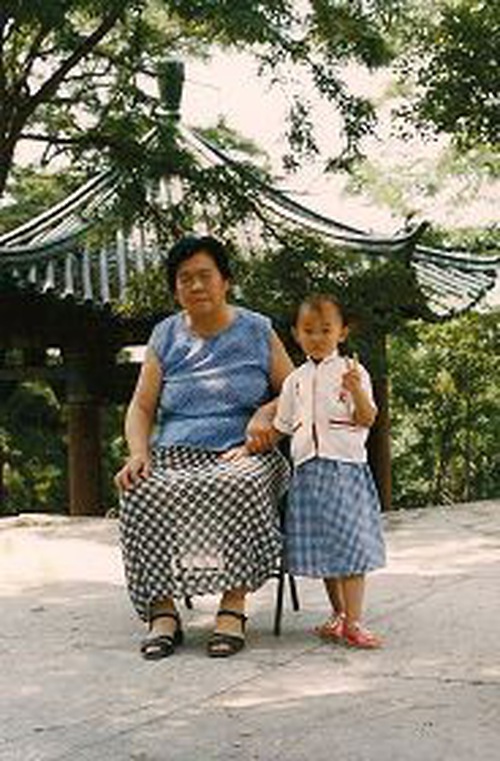 Chinese version available
(Clearwisdom)