(Minghui.org) Performances and a rally celebrating the 24th World Falun Dafa Day were held at Box Hill Shopping Centre Plaza in Melbourne on May 20, 2023.
The Tian Guo Marching Band kicked off the celebration with the song "Falun Dafa Is Good." Young practitioners demonstrated the exercises, followed by the joyful waist drums, small dance dramas, choral music, and instrumental performances. Colorful programs and enthusiastic guest speeches conveyed the message of Falun Dafa, the gratitude of practitioners of all ethnic groups, and support from all sectors of society.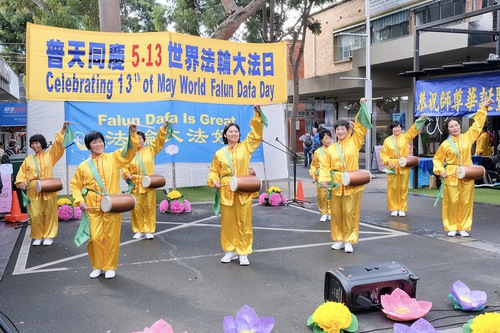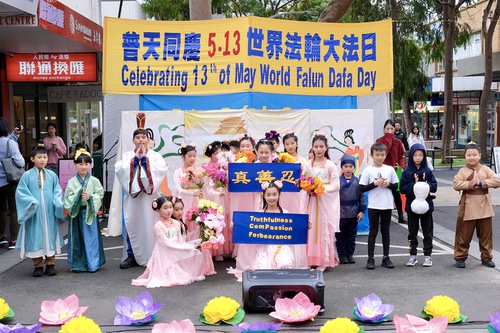 City Councilor: Proud to Be with Practitioners
Councilor Barker for the Elgar Ward of The City of Whitehorse said, "I am especially proud and grateful to be with you today, Falun Dafa Day. You represent the best of your spirituality in terms of the principles of Truthfulness, Compassion, and Forbearance."
Barker said he knew many practitioners from China have been persecuted, but "in this great country, you're free to practice your spirituality and religion. These freedoms can't be separated from the freedom of religion, the freedom of speech, and the freedom of association. You remind me and bring out the best in our great country that you are free to practice your faith in this country."
He told a Minghui reporter, "Falun Dafa is not just important for the practitioners but it's important for our great country."
He thought the principles of Truthfulness-Compassion-Forbearance "are universal values," and they are "core Australian values."
Cr Tina Liu, former mayor and councilor for the Sparks Ward of The City of Whitehorse, also sent in congratulations to honor World Falun Dafa Day.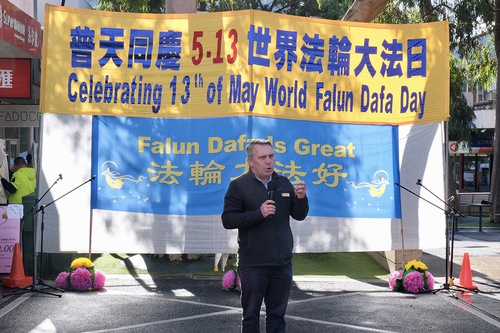 Senator: Important to Learn About Falun Dafa
Senator Janet Rice sent a letter of congratulations for the event. She wrote, "The Australian Greens support this movement and recognise the importance of spreading awareness of what is happening in China to Falun Gong practitioners.
"We must continue to call out human rights abuses in China where they occur and ensure that in our economic and trade relationship, we are not ignoring the violation of the rights of so many.
"I welcome and appreciate the contribution of Falun Dafa practitioners here in Australia. It is cultural diversity and multiculturalism that make this country so prosperous."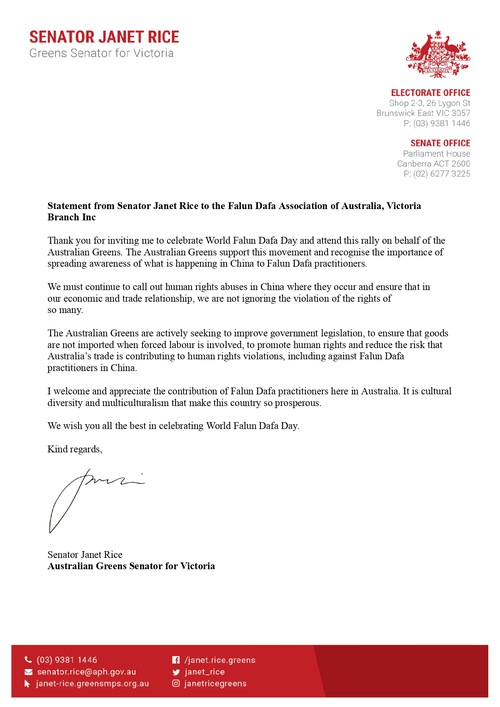 Support from Other Community Leaders
Duy Quang Nguyen said that the Vietnamese community in Australia would always support Falun Gong, and he hoped that one day China and Vietnam could become free countries like Australia.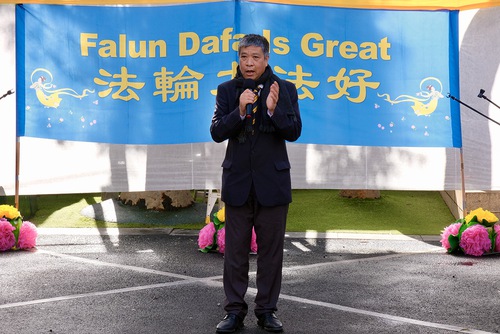 Brendan Gogarty said that he and the police officers of Box Hill and Forest Hill areas supported the celebration and were happy to provide full support during events and rallies.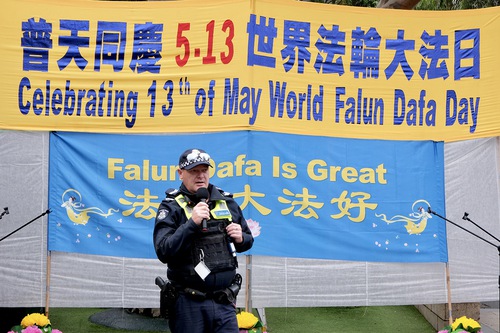 Ruan Jie said that China needs a moral reconstruction and a return to tradition. Truthfulness-Compassion-Forbearance is what human civilisation needs, he noted, and said that it is also the first step in reviving China's culture. "I hope all Chinese friends will come to support Falun Gong, which is also supporting our Chinese nationality," he said.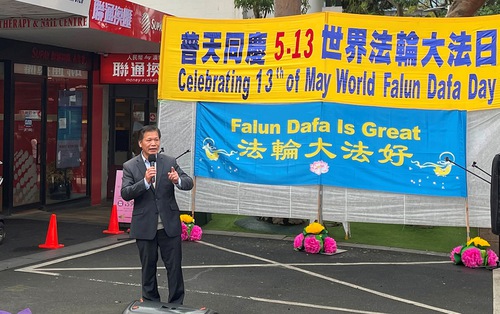 Public Support of Falun Gong
Environmental consultant James said he thought Falun Dafa's principles (Truthfulness-Compassion-Forbearance) were "beautiful" and were common human principles that we should all abide by.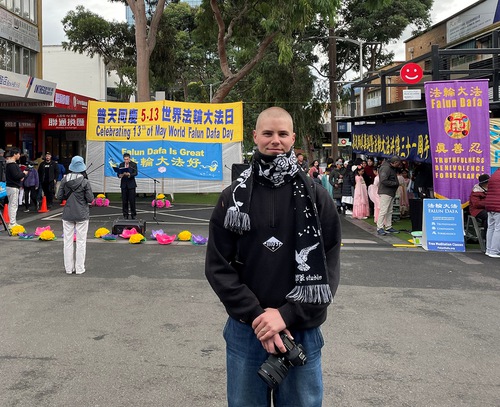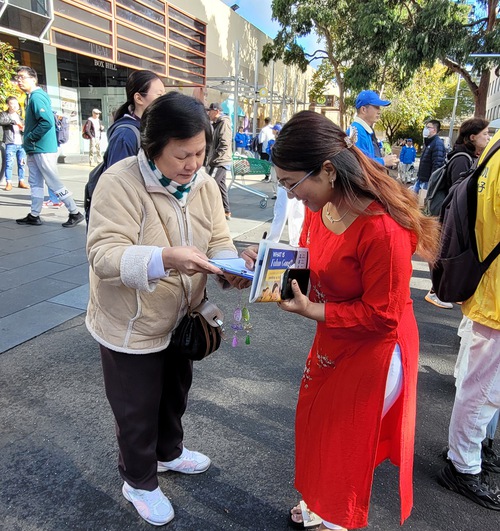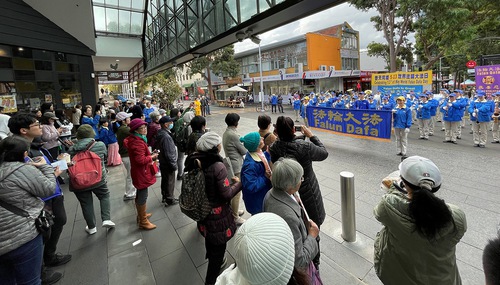 Melbourne: Candlelight Vigil Commemorates Victims of the Persecution in China