Shabana Mahmood MP stated, "I share your concerns on this issue. I am also a member of the Inter-Parliamentary Alliance on China (IPAC), a group of parliamentarians from across the globe intent on holding China to account and reforming our approach to Chinese relations. I support all efforts of parliamentarians to raise the profile of this issue in the House, including the persecution of the Falun Gong."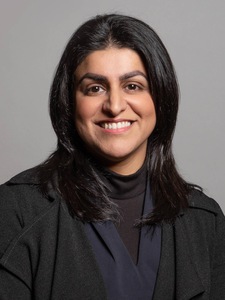 Fiona Bruce MP stated, "In my role as Vice Chair of the All-Party Parliamentary Group on Freedom of Religion or Belief, I extend my heartfelt compassion for the unjust situation you and countless people practicing Falun Gong find themselves in today.
"No one should lose a job, miss out on education, be imprisoned, tortured, even killed, simply on account of their religion or belief.
"I and my colleagues from the All Party Parliamentary Group on Freedom of Religion or Belief in the UK Parliament stand with you in your campaign for the right to practice Falun Gong without fear and in peace."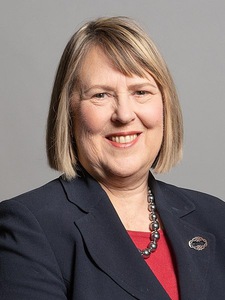 Martyn Day MP stated, "All people must be free to practice whatever religion they choose, and I wholeheartedly support the right of practitioners of Falun Gong to practice their faith in peace and without fear.
"I condemn the continued persecution of Falun Gong practitioners by the Chinese Government, and I am deeply disturbed by reports that Falun Gong practitioners continue to suffer torture, imprisonment, forced organ harvesting and death. Although I cannot be with you in person today, I stand with you in support of freedom of belief, and against religious persecution."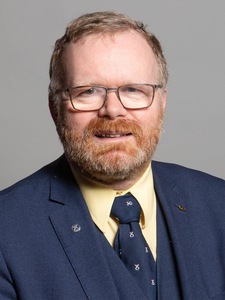 Ian Murray MP stated, "During my 13 years as Member of Parliament for Edinburgh South, a dedicated group of campaigners in my constituency have kept me updated on the persecution of Falun Gong practitioners in China.
"I remain deeply concerned about the persecution of people on the grounds of their religion or belief in China, be it Uighur Muslims in Xinjiang, Christians, Buddhists, or Falun Gong practitioners. The freedom to practise, change or share one's faith or belief without discrimination or violent opposition is a human right that all people should enjoy and it is unacceptable that it is still allowed to take place.
"Furthermore, the international community should come together with one voice to oppose the persecution of Falun Gong and to stand united against all forms of racism and persecution."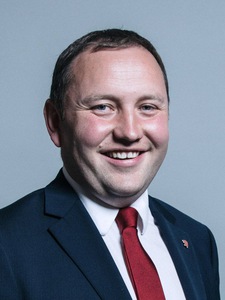 Lord Hylton stated, "I am pleased to join and support your protest against arbitrary detention, forced organ removals and persecution, that sometimes causes death, among Falun Gong practitioners in China."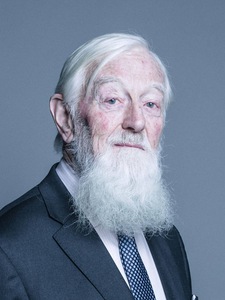 Baroness (Ruth) Lister stated, "As someone who knows the benefits of practicing Tai Chi I very much support your campaign for a peaceful environment in which you have the right to practice Falun Gong."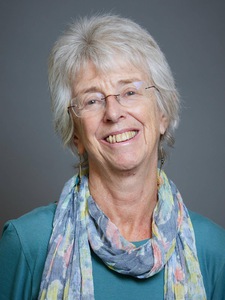 Fleur Anderson MP stated, "I'm grateful to you for taking the time to share your thoughts and concerns on this issue, which I am of course happy to raise with the Government on your behalf. I will table a written parliamentary question as soon as possible to the Secretary of State to press them on this issue."
Laurence Robertson MP stated, "The environment for freedom of religion or belief across China is restrictive, including the persecution of Christians, Muslims, Buddhists, Falun Gong practitioners and others on the grounds of their religion or belief.
"The Government work within the UN, OSCE, Council of Europe, International Religious Freedom or Belief Alliance and other international organisations and networks to promote and protect freedom of religion or belief for all where it is threatened.
"More broadly, the Government regularly raise the human rights situation in China directly with the Chinese authorities at the highest levels. Most recently, the Foreign Secretary did so in a meeting with his Chinese counterpart on 20 September."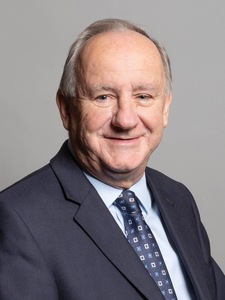 Caroline Lucas MP stated, "I know how much the right to practice Falun Gong means to you and hope you know I share your ongoing concern that this right is so brutally and systematically denied by the Chinese authorities. It's deeply shocking to read about the sheer scale of the human rights abuses suffered by people simply and peacefully exercising their right to religious freedom, and I don't think the UK Government is doing anything like enough to object or to apply pressure to China."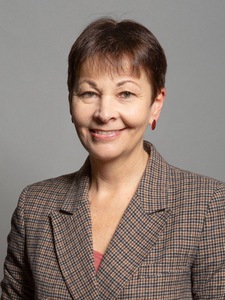 Patrick Grady MP stated, "This December will mark the 75th anniversary of the Universal Declaration of Human Rights. The rights set out in that declaration are fundamental and intrinsic to every single human being and must be recognised, respected and protected by the international community. Falun Gong practitioners, Uyghur Muslims, and other minorities in China must be allowed to express their beliefs and practice their faiths free from persecution and intimidation. The UK Government and other democracies must take whatever steps they can to identify and challenge those responsible for persecution, arbitrary arrest and detention, unfair trials, torture, summary executions and forced organ harvesting.
"Many MPs across the House of Commons support practitioners of the Falun Gong and their right to practice their faith without fear, and we send our support and solidarity in the fight for freedom and an end to persecution."