(Minghui.org) Shen Yun Performing Arts kicked off its 2023 season at Atlanta Symphony Hall in Atlanta, Georgia, on December 24, 2022, unveiling an all-new program.
That same day, another of Shen Yun's eight touring companies arrived at the Narita International Airport in the Greater Tokyo Area in Japan, ready to start the company's Asia tour in Hachioji on December 26.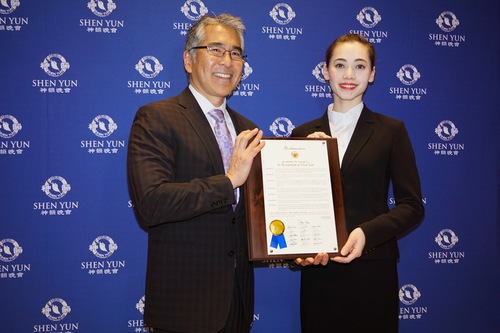 Shen Yun's World Company Arrives in Japan
Principal dancer Rubi Cho was born in Japan. "The three years of the pandemic have made a number of people lose many things. Shen Yun uses classical Chinese dance to deliver to audiences the essence of five thousand years of traditional Chinese culture. Through the five thousand years, people also held universal values and the teachings of sages, holding onto these kinds of upright values, [which have come to us] today step by step," he said.
"I hope the performances can bring Japanese audiences hope, courage, and love, and they can see a better future," Cho said.
"The three years of pandemic have also made people feel that many things don't last. I hope through Shen Yun, people can find the most important things in their lives, as well as the meaning of life," he added.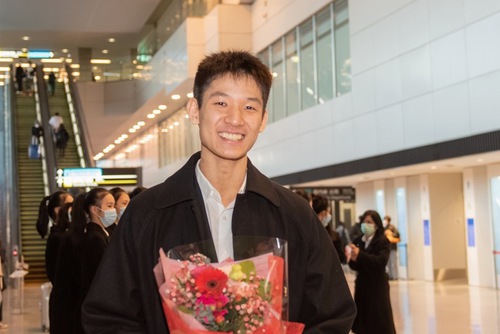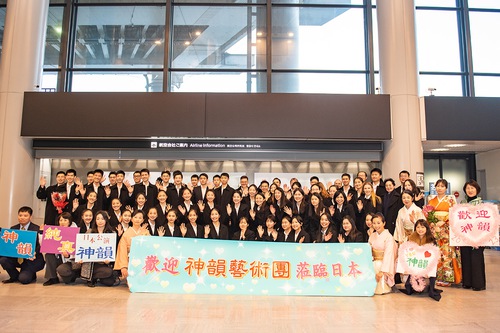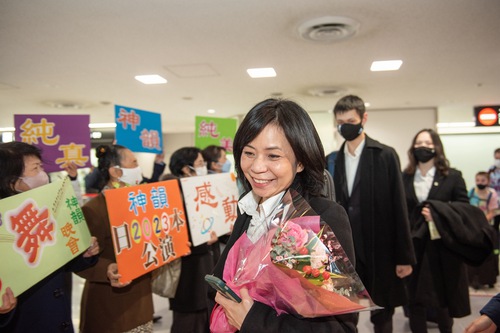 Shen Yun's Biggest Season to Date
Shen Yun's 2023 world tour will be the company's biggest season to date. Shen Yun's eight equally-sized companies will perform on five continents, including more than 20 countries, and more than 180 cities.
After Christmas and before New Year, Shen Yun's touring companies will continue to perform in Atlanta, Georgia, as well as begin performing in Hachioji, Japan; Houston, Texas; San Jose, California; Boston, Massachusetts; Miami, Florida; Louisville, Kentucky; and Berlin, Germany.
Prior to the performances in Georgia, Texas, and Massachusetts, local elected officials extended welcomes and congratulatory statements to the performing arts company.
Georgia Elected Officials Welcome Shen Yun
After presenting nine performances in Atlanta from December 24–27 and January 6– 8, Shen Yun will continue to perform in Georgia, in the cities of Augusta from January 10–11, Savannah from January 14–15, and Columbus on January 17.
The governor of Georgia, Brian P. Kemp, sent a letter to Shen Yun expressing his "warmest regards to Shen Yun as it returns to Georgia for another show season." He extended his welcome to the "organisers and others who made this show possible, as well as the attendees."
Members of the Atlanta City Council issued a proclamation conveying their appreciation for Shen Yun. "The performances have been recognised for their scenic movement from one legend, region, or dynasty to the next. Themes range from the delicate elegance of Tang court ladies to the battlefield heroics of valiant generals, from the timeless philosophical works of Lao-Tzu to spectacular scenes of magical realms" the proclamation states.
Mayor of Augusta, Hardie Davis Jr., shared in his letter, "It is my pleasure to congratulate Shen Yun Performing Arts, on upholding a banner of artistic culture through the avenue of Chinese dance and music. Your endeavor to revive the essence of 5,000 years of traditional Chinese culture, arts, and values that were destroyed in China under communist rule is successful and commendable. The discipline, diligence, and work ethic exhibited to perform so gracefully, and powerfully with tremendous detail is displayed so brilliantly in each performance."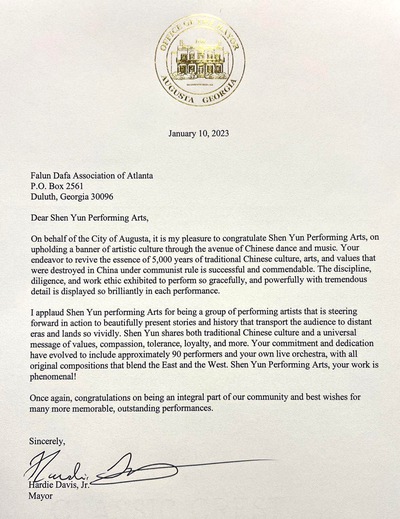 Mayor of Savannah, Van R. Johnson, II, issued a proclamation recognising that, "Although Shen Yun represents traditional Chinese culture, the values and messages it shares are universal. Truth, compassion, tolerance, loyalty, freedom, filial piety, veneration for the divine, good being rewarded and evil punished resonate with worldwide audiences regardless of age, race, creed, and nationality."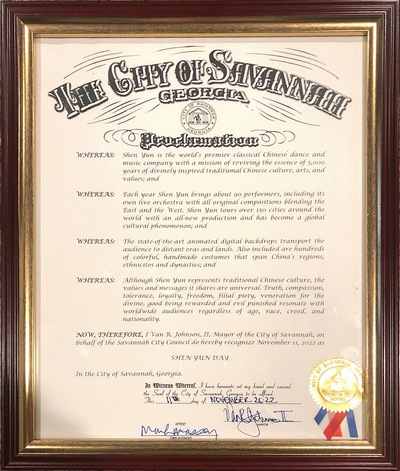 Mayor of Columbus, B.H. "Skip" Henderson III, issued a proclamation naming January 17, 2023, as "Shen Yun Day." He added, "We are grateful to Shen Yun for bringing a beautiful visual representation of China's vibrant cultural heritage to Columbus, Georgia."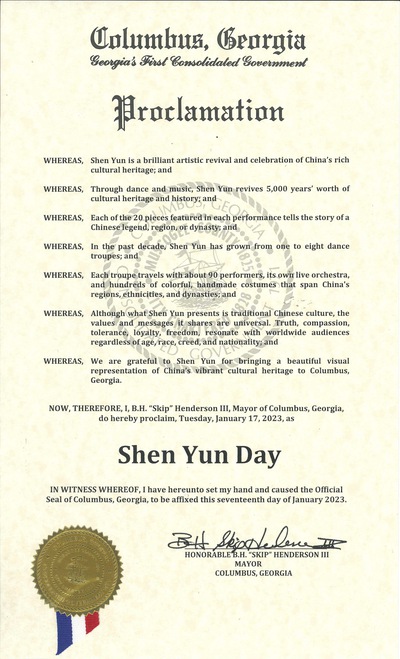 Massachusetts Governor and Lieutenant Governor Issue Joint Letter
Prior to Shen Yun's five shows in Boston from December 27 through 31, and two shows in Worcester on January 14 and 15, Governor of the Commonwealth of Massachusetts Charles D. Baker and Lieutenant Governor Karyn E. Polito issued a joint letter extending their welcome to everyone attending the performances.
"Since 2006, Shen Yun has brought the joy of classical Chinese dance, music, and art to audiences across the globe," the letter reads. "Shen Yun has become a celebrated cultural institution and an international phenomenon by offering audiences the chance to discover the rich heritage of ancient Chinese culture."
In addition to congratulating and thanking Shen Yun for the "awe-inspiring artistry and beauty that [the company] continues to bring to stages across our state," the governor and lieutenant governor wrote that "with breathtaking story-based dance, ethnic and folk dance and orchestral accompaniment, Shen Yun has become an integral part of the multicultural fabric of our state."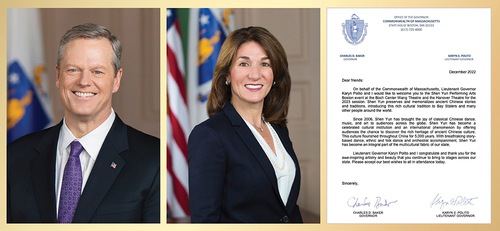 Texas Governor and Houston Mayor Extend Welcome
This season, Shen Yun is scheduled to present 36 performances in Texas, beginning with ten performances in Houston from December 26 through January 2.
Governor of Texas Greg Abbott sent greetings to the performing arts company, stating that "Shen Yun takes audiences on a journey to the past and offers a glimpse of the true China. These performances invite us to reflect upon the ancient world while forming new memories that will last a lifetime."
He also extended his best wishes to Shen Yun for a successful season: "I have full faith that these performances will touch hearts and minds throughout the Lone Star State. At this time, I applaud Shen Yun's dancers, musicians, directors, organisers, and volunteers—without whom this treasured tradition would not be possible."
Mayor of Houston Sylvester Turner issued a proclamation, naming December 26, 2022, through January 2, 2023 as "Shen Yun Performing Arts Week."
The proclamation states, "the unique classical, ethnic, and folk dances of Shen Yun Performing Arts transcend the modern stage and brings the glory of ancient myths, legends, and Chinese heroes to life on stage. Shen Yun Performing Arts not only entertains, but also deeply educates, enriches, and inspires; offering audiences of all ages a rare experience of consummate beauty and goodness."
The mayor further added that in Shen Yun's performances, "themes of kindness, compassion, and courage are brought out through the songs of eminent vocalists and stunning choreography; the human spirit triumphs over adversity in powerful, thought-provoking dances, providing an uplifting and inspiring experience that energises each city with hope."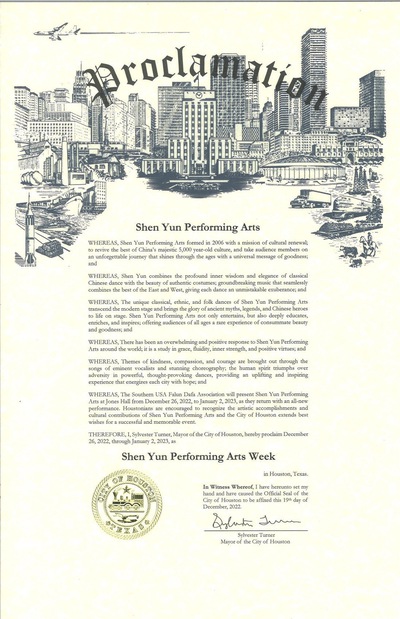 Upcoming Performances
Shen Yun continues its 2023 tour with upcoming performances:
Atlanta, Georgia, December 27
Houston, Texas, December 27–January 2
San Jose, California, December 27–January 1
Boston, Massachusetts, December 27–31
Miami, Florida, December 28–January 1
Louisville, Kentucky, December 30
Berlin, Germany, December 28–January 7
Hachioji, Japan, December 27
Fukuoka, Japan, December 29–31
Chinese version available
(Clearwisdom)