(Minghui.org) Around this year's Human Rights Day on December 10, Falun Gong practitioners in 38 countries submitted a new list of perpetrators to their governments, urging to sanction these individuals for persecuting Falun Gong, including barring from entry and freezing overseas assets. These countries consist of the United States, Canada, United Kingdom, Australia, New Zealand, 22 European Union nations, and 11 additional countries from Asia, Europe, and the Americas. Among the perpetrators listed was Zhao Yukun, deputy secretary of the Political and Legal Affairs Committee and director of the 610 Office of Dalian City.
* * *
Perpetrator Information
Full Name of Perpetrator: Zhao (last name) Yukun (first name) (赵玉琨)
Gender: Male
Country: China
Date of Birth: November 1962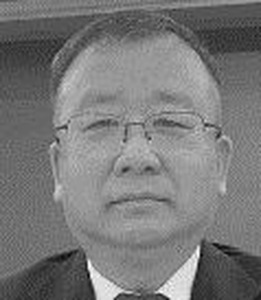 Title or Position
March 2019 – Present: executive deputy secretary of the Dalian Political and Legal Affairs Committee (PLAC)
December 2016 – March 2019: deputy secretary of the Dalian PLAC and director of the Dalian 610 Office
Date unspecified: member of the Standing Committee of the Dalian Municipal Commission for Discipline Inspection and deputy director of the Municipal Supervision Bureau
Main Crimes
Since the Chinese Communist Party (CCP) began persecuting Falun Gong in July 1999, the PLAC and the 610 Office in Dalian, Liaoning Province, have been complicit in the genocide of the practitioners to the utmost extent. The practitioners suffer arbitrary arrests and detentions, torture, and wrongful sentencing. Many endured injuries or even died due to the egregious torture.
Mass Arrests, Heavy Sentencing, and Persecution Deaths from 2016 to 2019
From December 2016 to March 2019, Zhao Yukun actively implemented the persecution of Falun Gong during his tenure as deputy secretary of the Dalian PLAC and 610 Office director.
In the two years from 2017 to 2018 alone, at least 7 practitioners, including Ms. You Zhenghua and Ms. Sun Jingmei, were persecuted to death. Seventy-four were sentenced, including an 81-year-old man, and 224 were arrested and had their homes raided without a warrant.
The number of practitioners who were persecuted to death or sentenced in Dalian is the highest in all of Liaoning Province.
The following is a collection of the most egregious cases of persecution during this period:
Case 1: Ms. You Zhenghua Passes Away After Continuous Police Harassment
On August 3, 2017, more than a dozen police officers from the Fude Police Station in Wafangdian surrounded the home of Ms. You Zhenghua. Because Ms. You's husband was deaf and could not hear the police announcing themselves, he opened the door and let the police in.
Over a dozen officers rushed in and quickly filled the house. They began to search and seize personal property, but did not show a warrant. After their raid was over, several officers stayed at Ms. You's house in an attempt to arrest other practitioners if they came to visit Ms. You.
Since Ms. You's legs were disabled and she was bedridden, the officers took her husband to the police station for interrogation instead and did not release him until after 3 p.m.
For more than a month after the raid, the police constantly called Ms. You's family to harass them. The mental stress took a toll on Ms. You's already weak condition. She was sent to the hospital for treatment but passed away on December 19. She was 65.
Just a few days before her death, the police called her family again and ordered them to persuade Ms. You to report to the police station.
Case 2: Mr. Zheng Decai Passes Away Three Months after Prison Release
On September 4, 2017, Mr. Zheng Decai was arrested while speaking to people about Falun Gong. His arrest was approved on September 15.
After 37 days of detention, Mr. Zheng became unwell and was released on bail. On March 27, 2018, the officers handling the case went to his home and ordered him to go to the court to sign a "guarantee statement not to practice Falun Gong." The officers threatened to sentence him if he refused to comply.
In April of 2018, Mr. Zheng was sentenced to one year and six months by the Zhuanghe City Court. The prison refused to admit him at first because he failed their physical examination. Pressured by the 610 Office, the prison accepted him.
While being incarcerated, Mr. Zheng developed high blood pressure, tachycardia, and hemoptysis. His family members were not allowed to visit him. When he was released on August 19, 2019, he could barely walk and was emaciated. He passed away on November 21, 2019. Prior to his death, village cadres and the local police constantly visited his house to harass him.
Case 3: Targeted in Group Arrests, Fifteen Practitioners Sentenced 
On October 8, 2017, 19 practitioners were arrested in a police sweep and nine of them were indicted later. Between April and June 2018, the court held hearings of the practitioners' cases and sentenced them to prison. Ms. Hu Zhiqin was sentenced to 7.5 years, Ms. Lai Guifang was sentenced to 7 years, Ms. Cao E was sentenced to 3.5 years, and Mr. Hao Fukui, 81, was sentenced to 3 years.
On November 12, 2018, the Dalian PLAC, the 610 Office, the Domestic Security Office, and the Zhongshan District Police Station arrested 23 practitioners after monitoring their daily life for a period of time.
Six of them were later convicted:
Ms. Xu Yanxia was sentenced 8.5 years
Ms. Song Xuecun, Ms. Chen Yuerong and Mr. Zhang Kexin were each given 8 years
Ms. Cheng Yurong received 4 years; and Ms. Jiang Lianxiang was sentenced to 3 years and 3 months
Also arrested on November 12, 2018, Ms. Song Shuchun was later sentenced to three years with four years probation. She was detained at the Yaojia Detention Centre for 13 months where she suffered severe torture. She passed away on May 30, 2020 at the age of 71. During the last month of her life, she was unable to eat.
Propaganda Campaigns, Mass Arrests, and More Deaths Since 2019 
In March 2019, after Zhao gained another term as the deputy secretary of the Dalian PLAC, he collaborated with three other deputy secretaries of the agency, Yu Dequan, Xiong Boli, and Liu Hong, to intensify the persecution.
In the three years since then, he has coordinated several large-scale arrests, causing at least 20 practitioners to be persecuted to death.
In 2019, at least 26 practitioners were sentenced and 87 were arrested in Dalian. In 2020, 14 were sentenced and 142 were arrested.
On July 10 and 11, 2020, the police in Dalian arrested at least 30 practitioners and raided their homes without warrants. Among them, seven practitioners were handed sentences ranging from three to nine years in prison.
In early June 2021, the police in Dalian arrested at least 29 practitioners and raided their homes. Among them, Mr. Sun Xiujun was arrested at home at around 6 p.m. on June 2. He was tortured to death on July 19, just over a month later.
On October 29, 2021, the CCP's state-run media reported that the Dalian PLAC ran a propaganda campaign against Falun Gong. The "anti-cult publicity and education activity" was designed to incite hatred against the practice through a series of public exhibitions throughout Dalian and it reached nearly one million people.
In 2021, at least 9 practitioners from Dalian were persecuted to death, 38 were sentenced, 142 were arrested, 276 were harassed, and 2 were taken to brainwashing centres.
Select Persecution Cases in 2021
Case 1: Sentenced to Four Years Right After Serving Three Years, 80-year-old Mr. Liu Xiyong Dies in Prison
Mr. Liu Xiyong was a resident of Shihe Village in the Jinzhou District, Dalian City, Liaoning Province. In February 2017, he was sentenced to three years in prison for talking to people about Falun Gong.
On April 9, 2018, he was admitted to Dongling Prison in Shenyang City. On April 8, 2021, his term expired, but instead of being released, he was transferred to the Jinzhou District Detention Centre in Dalian City.
He was then sentenced to four more years in prison, and on September 28, 2021, he was admitted to Dalian No. 3 Prison. On December 9, 2021, he was rushed to Dalian Central Hospital due to his deteriorating health. His family repeatedly asked that he be released on medical parole, but the Dalian No. 3 Prison denied their requests. On December 29, 2021, he died as a result of the persecution at the age of 81.
Case 2: Mr. Ren Haifei Sentenced to 10 Years and Ms. Sun Zhongli Given Seven Years
Mr. Ren Hanfei was arrested from his rental apartment on June 26, 2020. The police took his 550,000 yuan in cash, as well as digital cards and electronic products worth over 200,000 yuan. That same day, Ms. Sun Zhongli from Dalian was also arrested, and her residence ransacked.
After being detained for over a year, the two practitioners appeared in the Ganjingzi District Court on September 8 and again on September 23, 2021. Mr. Ren was sentenced to ten years in prison and fined 100,000 yuan, while Ms. Sun was given seven years and fined 70,000 yuan. They are appealing their sentences.
In the detention centre, Mr. Ren was beaten so severely by police that he suffered heart and kidney failure. It took 19 days of medical treatment before he was no longer in critical condition.
During the 2022 pandemic, the Dalian PLAC targeted the practitioners in the "Zero-out" and harass them on a large scale.
On the evening of January 19, 2022, Ms. Zhang Siqin was arbitrarily arrested and taken to the Dalian Detention Centre. A week later, on January 27, 2022, she died vomiting blood in the detention centre. She was 69.
Mr. Ding Guochen was arrested on July 10, 2019 and detained in Dalian Jinzhou Detention Centre, where he suffered a cerebral hemorrhage due to torture.
On February 23, 2021, Mr. Ding, who had been in a coma for nearly a month, was sentenced by the Jinzhou District Court to two years in prison. His wife, Ms. Yan Qinghua, was sentenced to three years and six months in prison. Mr. Ding passed away on April 30, 2022 amid constant harassment. He was 51.
As the current executive deputy secretary of the Dalian PLAC, Zhao directly participated in the execution of the persecution against Falun Gong practitioners and bears direct responsibility for these flagrant human rights violations that have occurred, and that are still occurring, in the city of Dalian.
Chinese version available
(Clearwisdom)