__________________________________
(Minghui.org) From April 5 to 10, 2022, the New York-based Shen Yun Performing Arts performed in eight cities in Australia, Denmark, France, Germany, Canada, and the United States.
CEO of Canterbury Bankstown Chamber of Commerce: "Very Sentimental"
Wally Mehanna, the CEO of Canterbury Bankstown Chamber of Commerce, saw Shen Yun in Sydney, Australia, on April 8.
"It took me on a journey, to be honest. I feel like I can fly, I can move… It just takes you on a dream. Very, very sentimental," Mr. Mehanna said.
"There's a lot of symbolism in it. And very meaningful and historical, alongside with different pictures, and each picture has a different symbolism, and a message attached to it. And there is a flow of energy in it. Very nice.
"I'll have to salute him (the Artistic Director). Very impressive performance and creation. It's amazing.
"I truly highly recommend it. It's a great experience," he said.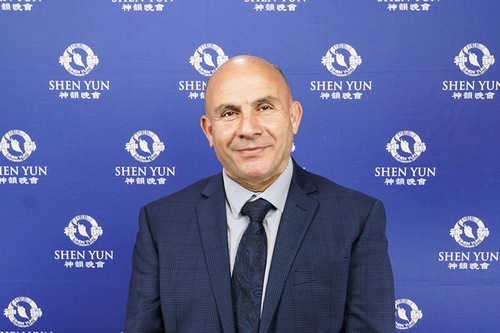 Denmark Regional Councilor: "Extremely Important"
Thomas Rohden, a Parliamentary candidate and a Regional Councilor in Copenhagen, the capital of Denmark, saw Shen Yun in Odense, Denmark, on April 6.
"I think this is a story that combines all colors and beautiful music. The whole combination makes this extraordinary story extremely strong. This is a story about ancient China, a story that the CCP wants us to forget and to destroy. If we don't tell this story, the CCP will ensure that it doesn't get brought up. It attempts to alter the real world through changing history. So I think it is extremely important that Shen Yun is showing the real history here," Mr. Rohden said.
"It is important to keep Chinese people and the CCP separate. Politicians like me frequently criticise the CCP, and to remind everyone that we're not criticising the people. We're criticising the communist party and the regime. The problem is this party and not other people," he said.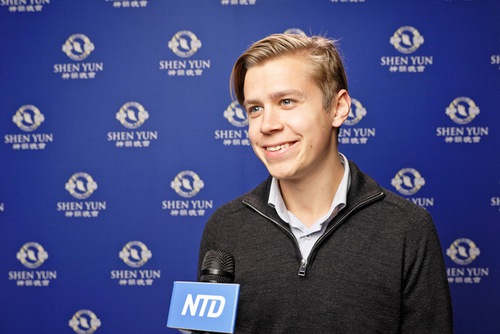 Principal Clarinetist at Canadian Opera Company: "Really Fabulous"
Dominic Desautels, principal clarinetist at the Canadian Opera Company, saw Shen Yun with his son in Toronto on April 5.
"I loved it. It was absolutely gorgeous. It was very special," said Mr. Desautels, who is also an adjunct professor at the University of Toronto's faculty of music.
"Everything was just gorgeous, beautiful, colorful, and very expressive. And the orchestra sounded flawless. The dancing was just beautiful. It was really, really wonderful.
"I loved the combination of these instruments and sounds, and it was beautifully put together… Seamless… Really fabulous," he said.
Mr. Desautels said he'd be back to see Shen Yun again and recommended that others come and see the performance for themselves. "Don't hesitate, and just go. It's beautiful," he said.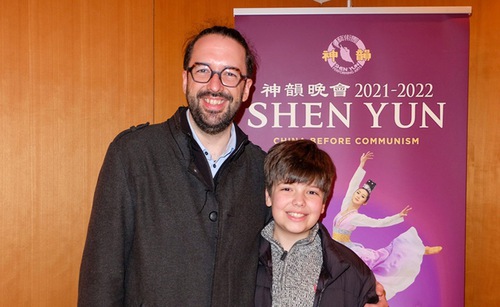 Quality Assurance Team Lead: "Deep" and "Inspiring"
Steliyan Tinkov, the team lead of quality assurance technical support at Lonza, saw Shen Yun with his wife Kerstin and their son in Ludwigsburg, Germany, on April 9. The family dr0ve more than three hours from the Basel, Switzerland area to see the performance.
"Shen Yun left me a very deep impression. I like it very much. It has very deep meaning, inspiring. It teaches people to find faith back. I think this is very good, very important, because we can see that people in nowadays society have become so empty-minded!" Mr. Tinkov said.
"I also found that regarding the scenes displayed in Shen Yun and these beautiful values, I did not know about some of them. But I completely understand and laud the significance of this performance.
"I like Shen Yun's lyrics. Many people must feel that it was a serious warning. This is also very good, because lyrics like this are like medicine to many people: bitter but effective.
Kerstin, who also works at Lonza, shared, "I felt a bit emotional after watching it. People these days completely don't think about divinity anymore. But Shen Yun expressed it so clearly. We need courage to think about this, and turn thinking into action in the human world."
CEO of Choice International Ministries: "The Solution to the World's Problems"
Bishop Antoine Jasmine, the CEO of Choice International Ministries, saw Shen Yun in Baton Rouge, Louisiana, on April 9.
"If this special performance can be recommended to African-Americans, and other groups here that were inspired, the show would have a huge impact. It can be the solution to the world's problems," said Bishop Jasmine, who also received The President's Lifetime Achievement Award in 2016.
"Shen Yun's music is beautiful and perfect. It gave me a deep impression. The composition is delicate and flawless," he said.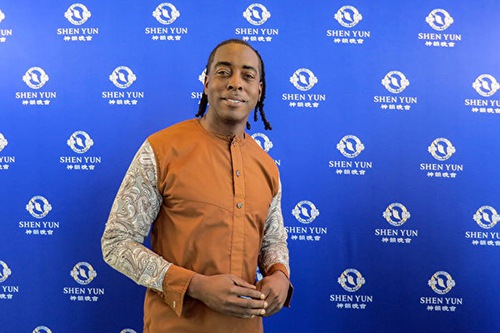 Senior Pastor: "A Strong Moral Message"
Michael Kekel, a Senior Pastor at the New Testament Christian Church, saw Shen Yun in Seattle, Washington, on April 8.
"The show brought a strong moral message. I like it. For example, atheism is evil; and atheism is what the communist party promotes. The communist party wants to take away people's right to respect the divine, take away freedom, and take away people's rights to make choices, have their own family, and live their own life. To me, all these are wrong," said Pastor Kekel.
"Their dance skills were impressive! I'm a supporter of (Shen Yun's) cause. I love China's traditions and history. I feel pain for the suffering that's taking place there. I support the Chinese people and pray for them. The communist party does not want to see this program, which is a very scary thing for the entire world. I hope Shen Yun can help people see what's happening around them and in our own country.
"One big thing that the communist party dislikes and attempts to destroy is morality, kindness, justice, and people being good people," he said.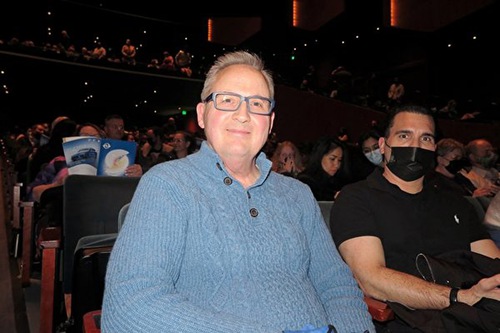 COO of Construction Company: "Extraordinary" and "Epic"
Derek Bennett, chief operating officer of Complete Site Solutions, a construction company, and his wife Firleyi saw Shen Yun in Boston on April 9.
"I think everyone should [see Shen Yun] at least once in their life," said Mr. Bennett.
He said he saw themes of freedom in the performance, as well as spirituality.
"[It's] really something extraordinary to see—the colors are so vivid… The presentation is beautiful. There is no other word, it really is beautiful… It is inspirational… but also epic," he said.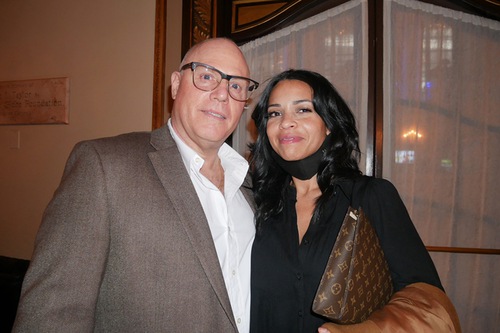 Artist: "Divine Energy"
Artist Susanne Feix saw Shen Yun in Ludwigsburg, Germany, on April 9.
"I can say that there were really moments where I was very touched," said Ms. Feix, who paints, works with glass, and is a dancer.
She enjoyed listening to Shen Yun's vocalist and was enchanted by the erhu, China's traditional 2-string violin.
"These two strings bring out such amazing music and variety of tones and depths and heights and expression. There was a great expressiveness in this playing—that touched me and [so did] the singer."
She said that the song lyrics transmitted a message of faith. "Ancient traditions are built on faith," said Feix, adding that there was more to life beyond this physical world.
She also felt a strong connection to the divine after watching Shen Yun.
"And what is meant by that is, an energy of love. This divine energy is beauty. When you have experienced that… then you feel the divine. And that is actually beauty," she said.
"I think there are just a lot of people who also have faith. It was a performance in which spirituality and dance and everything came together, and beautiful colors and great dancers, amazing movements—it was truly great," Ms. Feix said.
She concluded that she gained inspiration from Shen Yun that could be used in her future artistic endeavors.
"But I take [Shen Yun] with me as a beautiful, enriching experience."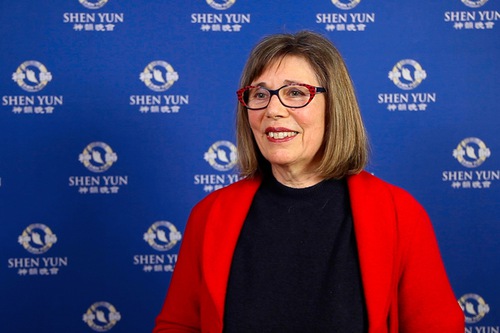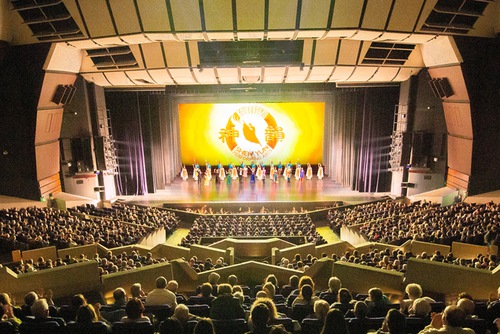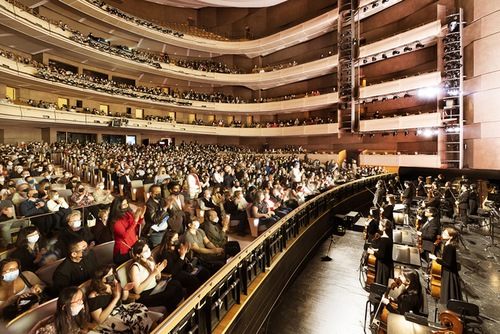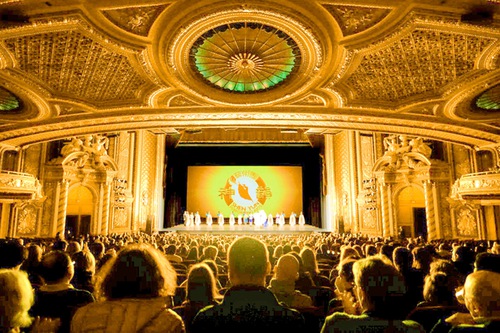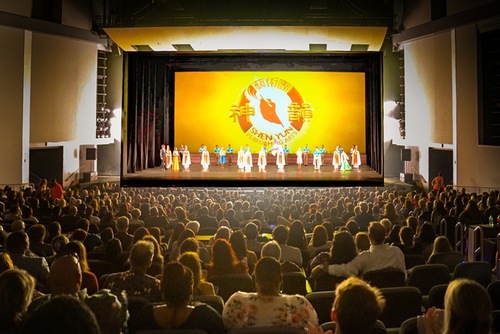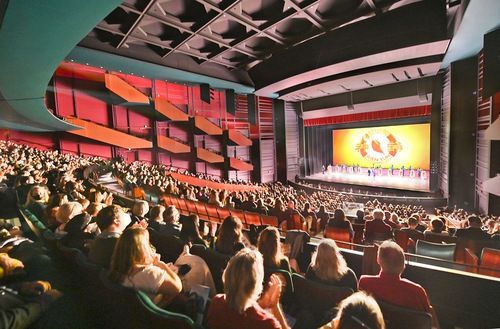 Upcoming Performances
Shen Yun continues its 2022 tour with upcoming performances in:

Albany/Schenectady, New York, April 15–16
Dallas, Texas, April 15–17
Montréal, Québec, Canada, April 14–17
Calgary, Alberta, Canada, April 15–17
Sydney, Australia, April 14–17
Roubaix, France, April 14–17
Bremen, Germany, April 15–17
For more information on tickets and dates, please visit https://shenyun.com.
Views expressed in this article represent the author's own opinions or understandings. All content published on this website are copyrighted by Minghui.org. Minghui will produce compilations of its online content regularly and on special occasions.
32 total views