_____________________________________
(Minghui.org) Mexiquense TV invited Falun Dafa practitioners to introduce the spiritual practice during a special Christmas program on health and well-being. The program was broadcast on December 20 and will be aired again in January 2022.
"Dare for You" is a program on healthy living, wellness, and meditation. During the interview, Jeniffer García, spokesperson for Falun Dafa in Mexico, described Falun Dafa, an ancient practice based on Truthfulness-Compassion-Forbearance. She explained that through practicing Falun Dafa people's minds are uplifted and their bodies have become healthy. Seventeen practitioners demonstrated the exercises during the program.
Mexiquense TV is a major public television channel based in Mexico and is operated by a state agency that owns a network of two television stations and 29 complementary stations. This TV station transmits its signal nationwide as well as outside Mexico, reaching the United States, Southern Canada, the Caribbean, Central America and most of South America.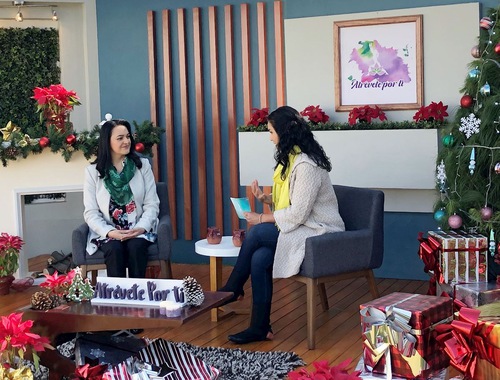 "The moral teachings and the principles of Truthfulness, Compassion and Forbearance are basic and fundamental for the school and we carry them on a daily basis, in our daily lives with our family, in our work, with the people we meet," Jeniffer said.
"We practice the exercises daily, so that the body is also clean, pure, full of vitality and energy to face anything that comes our way," she added. Jeniffer answered the host's questions, which included when and where the discipline arose, how it is currently practiced, as well as the importance of practicing tolerance to better face the challenges of daily life.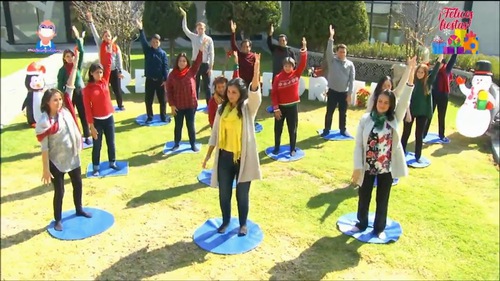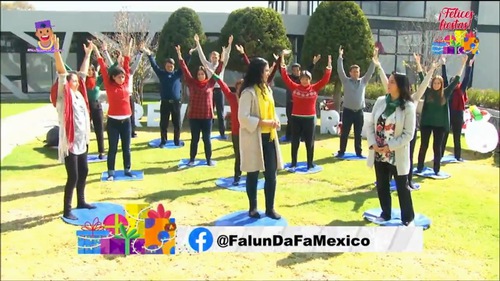 The host of the show, Ligia Reyes, learned the exercises. She told practitioners, "Thank you very much for demonstrating the exercises for us. I really like them because these movements are very soothing. Anyone can follow the exercise music at home to practice."
The TV show was broadcast simultaneously through the network platform. After the show was broadcast, the staff of the TV station had a conversation with the practitioners from nearby cities to express their gratitude.
Television production manager Maricarmen Vazquez sent a special message to thank practitioners. She wrote: "Thank you for sharing such a beautiful topic. God bless you! You have done a great job."
Practitioners have previously been invited to introduce Falun Dafa on State of Mexico's public television channel. The producer thanked them on behalf of the station and said, "the whole team was professional as ever." and for "all their support for the realisation of the programs."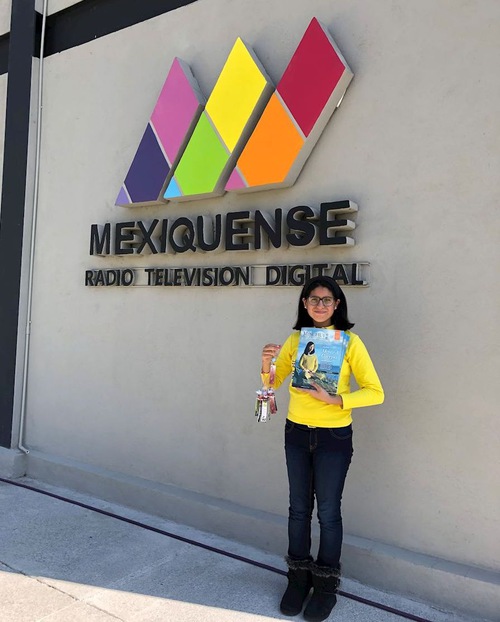 All articles, graphics, and content published on Minghui.org are copyrighted. Non-commercial reproduction is allowed but requires attribution with the article title and a link to the original article.
22 total views