_____________________________________
(Minghui.org) Falun Dafa practitioners rallied in front of the Chinese Embassy in Vienna, Austria on International Human Rights Day on December 10, 2021, calling on the Chinese Communist Party (CCP) to immediately end the persecution of their faith.
Prior to the event, the practitioners received four supporting letters from four Austrian parliamentarians. The parliamentarians expressed their solidarity with the practitioners against the persecution. They also condemned the CCP's trampling on human rights and freedom of belief, and said they would continue to take action to defend religious freedom.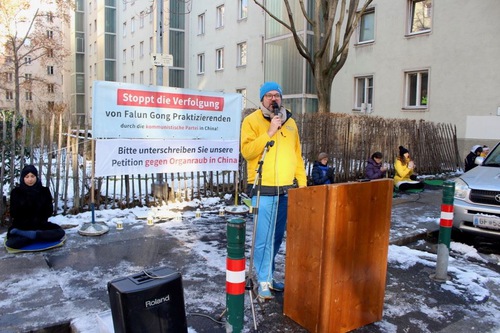 "Live Organ Harvesting Must Be Publicly Condemned"
In the letter from MP Petra Bayr, she wrote, "Respect for human rights is, for me personally and as the SPÖ (Social Democratic Party of Austria) spokesperson for global development, a necessary basis for our coexistence. Human rights also include social and cultural rights, and respect for different cultural practices is particularly important in the context of non-violence."
She said she was "deeply shocked" to see reports of human rights persecution by the Chinese Communist Party, including live organ harvesting, mainly from Falun Dafa practitioners.
"In 2020, the (Austrian) parliament voted unanimously for a resolution to take action against the illegal organ trade. The government must ratify the 'Council of Europe Convention on Action against Trafficking in Human Beings' and be an active voice for victims of international organ trafficking at the international and European level."
MP Bayer emphasised that the CCP's use of the state apparatus for live organ harvesting operation "must be publicly condemned."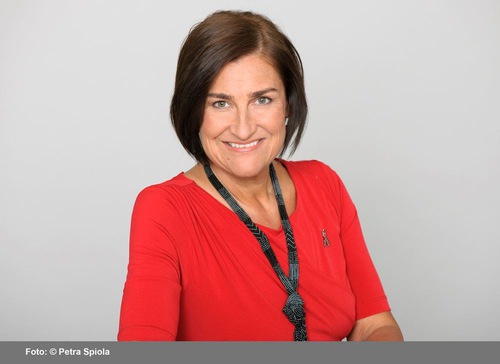 "Freedom of Faith Is a Major Issue That Concerns the Entire Human Race"
Lukas Mandl, a member of the European Parliament, wrote that "Depriving a person of his faith or persecuting a person because of his faith is a trampling on human dignity, and such violations are offensive. Yet, this happens on a large scale every day."
He said that freedom of faith "is a major issue that concerns the entire human race" and that restricting it "is a serious violation of human dignity and freedom." He vowed to continue to work at the parliamentary level for the realisation of freedom of faith worldwide.
"Human Rights Must Be at the Center of Politics"
MP Faika El-Nagashi remarked in her letter, "Numerous reports point to the systematic persecution of Falun Dafa practitioners in China over the years. These reports indicate that the persecution is not just individual cases, but a systematised crime, where human rights violations were normalised."
"The illegal organ trade is one form of these crimes. Western countries, including Austria, have a responsibility to investigate and restrict the related trade and tourism. Torture, persecution and restrictions have a different face. Its aim is all to silence critical voices through terror."
"Year after year, there are related events in different countries, including Austria, that draw attention to the persecution of Falun Dafa practitioners. I have supported this protest for many years."
She added in the end that "Human rights must be at the center of politics."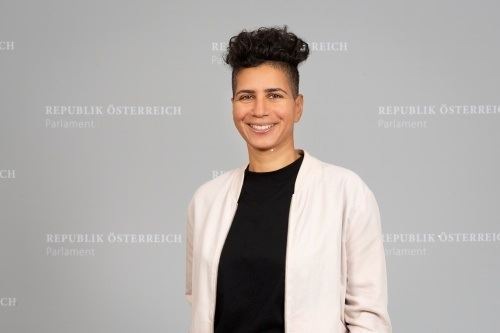 "The Rest of the World Must Not Remain Silent"
Dr. Ewa Ernst-Dziedzic, a member of the Austrian parliament, said in the letter that "we must not remain indifferent" when it comes to human rights abuses.
She added, "The rest of the world must not remain silent when authoritarian regimes like China ignore this inalienable universal right."
"When non-political groups, such as those Falun Dafa practitioners, who only want to bring harmony to our souls, minds and bodies, are persecuted, we must unite and fight against [the CCP] in every way."
She said in the end, "Rest assured that I will continue to support you and achieve the goal of ending the inhumane persecution of Falun Dafa."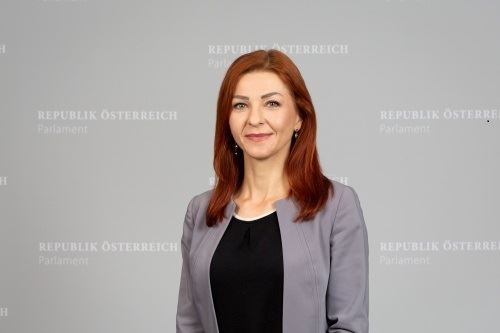 All articles, graphics, and content published on Minghui.org are copyrighted. Non-commercial reproduction is allowed but requires attribution with the article title and a link to the original article.