Sept. 4, 2021 | By Minghui correspondent in Beijing
---
Sanctioning human rights abusers has become a consensus among democratic countries. After the U.S. passed the Magnitsky Act in 2016, Canada, the United Kingdom, and the 27-member-country EU enacted similar laws. Austria and Japan are working on the same.
In accordance with these laws, Falun Gong practitioners have compiled lists of perpetrators involved in the persecution of Falun Gong these few years. Every year, they submit several lists to democratic governments, urging them to sanction the named perpetrators.
Starting on July 14, 2021, Falun Gong practitioners in more than 30 countries have been submitting the latest list of perpetrators involved in the persecution of Falun Gong to their respective governments, calling for sanctions on these human rights abusers, including denying entry into their countries and freezing their assets overseas.
One name on this list is Huang Qinghua.
Perpetrator Information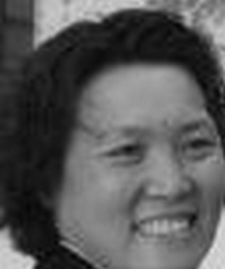 Full Name of Perpetrator: Huang (last name) Qinghua (first name) (Chinese: 黄清华)
Gender: Female
Country: China
Title or Position:
2000 – 2008: Head of the 8th district of Beijing Women's Prison
2008 – Present: Director of the 610 Office of Beijing Women's Prison
Background
The 8th district of Beijing Women's Prison used to be the Beijing Juvenile Detention Centre. It merged into the Beijing Women's Prison in 2004, becoming the prison's 8th district. Headed by Huang Qinghua, it has remained the "model prison district" under the Beijing Prison Administration for persecuting Falun Gong, both before and after being integrated to the Beijing Women's Prison.
In 2001, many Falun Gong practitioners were brutally persecuted in the Beijing Juvenile Detention Centre when the centre received the "advanced and civilised unit" award of the public security system. On many occasions, the secretary of the Beijing Municipal Legal Committee, Qiang Wei, visited the site to inspect and laud the prison guards. Huang Qinghua was also promoted to head the district for her "good contributions" in directing the persecution.
One important aspect of the persecution is to force Falun Gong practitioners to give up their faith, which the communist regime calls "educational transformation." Among all the guards who work for Beijing Women's Prison, Huang Qinghua has received the most awards for forcing practitioners to renounce their faith, including:
"Excellent Communist Party Member,"
"National Advanced Worker in the Judicial Administration System,"
"Political and Legal Officer of People's Choice of Beijing Municipal Bureau of Prisons,"
"Model Officer in Politics and Legal of Beijing,"
"Officer of People's Satisfaction in Politics and Law in Beijing,"
"National Model and Leading Worker,"
"Bureau-level Education Reform Expert."
On December 1, 2005, the Beijing Daily reported: "Huang Qinghua, female, is the head of the 8th district of Beijing Women's Prison. She leads Party members and police officers in the division, especially in the work of reforming 'Falun Gong' criminals… has contributed to the entire society in fighting against the cult."
On March 11, 2009, Beijing Women's Network reported that "The [Beijing Women's Prison] has maintained continuous security and stability since its establishment. It leads the achievements in transforming 'Falun Gong' criminals across the country. The prison received many honorary titles, such as 'Women's Civilization Demonstration Post,' the 'Leading Organization in fighting with Falun Gong,' and 'Beijing 'March 8' Red Flag Organization.'" (March 8 is Women's Day in China.)
Main Crimes
The persecution methods Huang Qinghua uses against Falun Gong practitioners are vicious. In addition to commonly used torture methods, such as sleep deprivation, denied restroom use, corporal punishment, and nonstop interrogation, Huang also deployed two other special methods – "affection building meeting" and "guilt by association."
"Affection building meeting" are in fact criticism sessions, in which prisoners were forced to incite hatred against Falun Gong practitioners. It goes hand in hand with "guilt by association," in which the prisoners were deprived of sleep or taking showers, or have their other basic rights denied, if they were assigned to monitor the practitioners. This would exert tremendous pressure on the practitioners, in order to force them to give in.
In addition to personally persecuting Falun Gong practitioners herself, Huang Qinghua also trained many prison guards including Zheng Yumei, Zhang Haina, Li Xiaona, Cao Yanmei, and Li Zhi. After becoming the director of the "610 Office" of Beijing Women's Prison in 2009, Huang directly supervised the persecution against Falun Gong practitioners in the prison and often turns a blind eye to the physical abuse of the practitioners, especially by guards Liu Yingchun and Zhang Haina.
As a result of the torture, practitioner Ms. Gong Ruiping suffered a mental breakdown and Ms. Yang Jinxiang fell and knocked out her front teeth, after she fell into a delirious state from long-term sleep deprivation.
Huang also instructed other prisoners to bully and insult Ms. Yuan Lin to make her withdraw her lawsuit against the prison. When she instructed guard Cao Yanmei and others to torture Ms. Li Xuebin, they claimed that Ms. Li was mentally ill.
Other practitioners who were tortured by Huang include Ms. Chu Tong, Ms. Yu Peiling and Ms. Chen Fengxian.
As the head of the 8th district, Huang Qinghua is primarily responsible for all persecution against Falun Gong practitioners in the district. As the director of the prison's "610 Office," she is directly responsible for torturing and brainwashing Falun Gong practitioners in the prison.
The following are a few persecution cases from the prison:
Case 1
Ms. Geng Jin'e, in her 60s, suffered both mental and physical torture while in the prison. Due to long-term torture and cruel persecution, she developed diabetes. The guards ordered other prisoners to monitor her and prevent her from eating. Despite the fact that she was emaciated and very weak, she was forced to do unpaid work daily. When her family saw her health condition deteriorating, they requested medical parole for her multiple times. However, all requests were rejected by the prison. She died in the prison on June 10, 2010.
Case 2
Ms. Du Juan is a physician of Chinese medicine. She was arrested and sentenced to Beijing Women's Prison in 2004 for talking to people about Falun Gong. Because she refused to renounce Falun Gong, the guards put her in solitary confinement in August 2005 and kept her there for a year.
The guards organised an "education team" of inmates, who watched her around the clock. Sometimes they kept her from sleeping at night, or forced her to stand or sit without moving for long hours, which usually caused severe swelling in her legs. The torture and savage beating caused the area around her tailbone to fester and ooze pus. Her body was covered with bruises. In addition to the physical torture, she was also subjected to constant verbal abuse and intimidation.
Ms. Du was arrested again on May 6, 2010, and taken to Beijing Women's Prison in 2011. This time, she was tortured so badly that she developed cancer and teetered on the verge of death. Her relatives repeatedly requested medical parole for her, but the prison rejected the requests. She died on June 14, 2011, at the age of 57.
Case 3
Ms. Liu Yanmei was arrested on November 29, 2016, and her home was ransacked. She was later sentenced to four years in Beijing Women's Prison. On January 24, 2018, her family received a call from the Beijing Women's Prison, saying that Ms. Liu was critically ill. When her family rushed to the prison, they were told that Ms. Liu had multiple organ failure, and was unresponsive to treatment. She died on November 12, 2018. She was 52.
Case 4
Ms. Zhang Shuxiang was arrested on June 21, 2017, and sentenced to three years at the Beijing Women's Prison. She was transferred to the third district of the prison together with over 60 practitioners on August 1, 2018, which was headed by Zhang Haina, one of the guards trained by Huang. As a result of the torture, Ms. Zhang developed severe diabetes and high blood pressure.
Claiming to be "helping her" to control her blood sugar, the inmate assigned to monitor Ms. Zhang gave her very little food at each meal and didn't let her drink water. Ms. Zhang soon became emaciated and incontinent. She began to experience organ failure and was on the verge of death. She was taken home in an ambulance on April 3, 2019. She remained bedridden since then and passed away a year later on March 30, 2021. She was 73.
Case 5
Ms. Li Li was an associate professor. In 2009, she was jailed in Beijing Women's Prison. In order to gain term reductions, the prisoners spared no effort in torturing her. Ms. Li was put under strict surveillance, deprived of sleep for over ten days, and forced to sit upright on a small plastic stool around the clock. She was not allowed to wash or use the toilet. She was forced to watch videos and read books slandering Falun Gong and to write thought reports.
She wrote several letters exposing the persecution, which were later intercepted by other prisoners assigned to monitor her. She also demanded to meet with the prison leadership to file complaints about the torture she suffered, but the guards and prisoners blocked her. When she was released, Ms. Li's eyes had been severely damaged. She died in a rented apartment in Beijing on November 6, 2015. She was 62.
Case 6
Ms. Yu Peiling graduated from Beijing Medical University with a Master's degree and worked as a medical science researcher. She was sentenced three times for a total of ten years in prison, including twice in Beijing Women's Prison.
In 2005, Ms. Yu was jailed in the 8th district of Beijing Women's Prison. Because she refused to write a letter to renounce her belief, Huang Qinghua and other guards starved her, prohibited her from buying sanitary napkins and toilet paper, or changing her underwear during her menstrual periods.
Initially, she was not allowed to use the toilet. She was forced to urinate into a big bucket and pour it into the toilet by herself. Later, she was not allowed to urinate or defecate at all. When she was forced to relieve herself in her pants, the guards then forbade her from washing herself or changing clothes for many days, causing her hip to fester and not heal for a long time.
Huang Qinghua later detained Ms. Yu in isolation and instructed the prisoners to torture her. She was forced to sit on a small stool without moving. When she fell asleep, the prisoners poured cold water over her. They also kicked her thighs and buttocks, causing her right thigh to become swollen and bruised.
Ms. Yu became extremely weak from the torture. She was unable to maintain her balance and often fell while walking, standing, or even sitting on a stool. Because of long-term sleep deprivation, she was constantly dazed. Huang Qinghua accused her of hysteria and continued to beat and verbally abuse her, in order to force her to renounce Falun Gong.
Case 7
One of Ms. Chen Fengxian's legs was disabled. She was sentenced to eight years in Beijing Women's Prison in 2009. The guards and prisoners tortured her in the restroom that was without a surveillance camera. She was deprived of sleep and forced to sit on a small stool all day. She was always starved, not allowed to buy daily necessities such as toilet paper, or contact her family members. She was given very limited access to the restroom and often had to use her lunchbox and washing bowl to relieve herself. During the winter, she was only allowed to wear a single shirt and was kept in a room with the windows open to freeze her.
Case 8
Ms. Yang Ying was sentenced to eight years in prison in October 2003, while her husband Mr. Zhang Yanbin was sentenced to nine years in prison. In the 8th district of Beijing Women's Prison, practitioners sometimes shared Falun Gong's teachings with each other. Once, prison guards found the lecture. Not wanting other practitioners to be tortured, Ms. Yang claimed that the copy of the lecture was hers. As a result, Huang Qinghua forced her to sit on a small stool facing the wall and write statements to admit her wrongdoing. In the beginning of 2007, Ms. Yang fell into a delirious state and was on the verge of mental breakdown. She was afraid of people and shouted whenever she saw anyone. Nevertheless, the guards continued to torture her.
All articles, graphics, and content published on Minghui.org are copyrighted. Non-commercial reproduction is allowed but requires attribution with the article title and a link to the original article.
(Clearwisdom)
24 total views