Practitioners in Los Angeles held a candlelight vigil in front of the Chinese Consulate on the evening of July 20, 2020, to peacefully protest the persecution initiated by the Chinese Communist Party (CCP) 21 years ago.
Falun Dafa Association coordinator Li Youfu said the vigil was held to call for an end to the persecution and to mourn practitioners who died while being persecuted. It also highlights the responsibility of key perpetrators such as former CCP head Jiang Zemin.
Traditional Values Undermined
"The CCP has systematically undermined traditional Chinese culture and harmed people with brutality as well as lies," Li explained. "As it continues to cover up the extent of the coronavirus outbreak in China, the disease has now spread to nearly 200 nations. The regime's deliberate actions have harmed the entire world."
He said, "Among the tragedies that occurred in China in the past decades, the persecution against Falun Dafa is one of the worst since it directly targets a group of peaceful meditators that follow the principles of Truthfulness-Compassion-Forbearance. Due to the CCP's campaign of brainwashing and hate propaganda, millions of Chinese were deceived and turned against Falun Dafa practitioners."
Li explained why Falun Dafa resonated with people, "Since ancient China, people have believed that heaven, earth, and mankind were in harmony. Communism attacked and disrupted China's traditional culture. Communism's methodology—violence and deceit—brought serious consequences." He pointed out that China has experienced an increasing number of disasters recently, such as the coronavirus pandemic, floods, locust plagues, and earthquakes.
He is glad to see that the Western world is awakening due to the coronavirus pandemic and has begun to take action against the CCP. "The CCP's coronavirus is harming the entire world. Only by rejecting the regime and returning to mankind's traditional values can we stay safe," he said.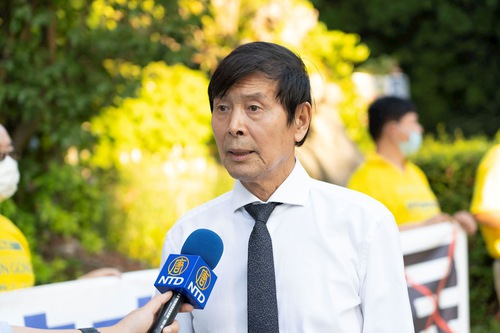 The CCP Is China's Biggest Enemy
"As with each of its political campaigns, including the disinformation during this coronavirus pandemic, the CCP controls the media and manipulates public opinion. This is how the regime turned people against Falun Dafa and was able to openly carry out the persecution," said Wu Yingnian, spokesperson for Falun Dafa in Los Angeles and a UCLA professor. "In order to direct the public's anger, the regime labels people or organisations that expose its lies as 'anti-China forces'."
"Given its track record of destroying culture, and cultural artifacts, confiscating assets, and outright killing people, an increasing number of Chinese people are realising that the CCP is China's real enemy. To restore China, Chinese must prioritise ending the CCP," he said.
"The harm brought by the regime is enormous. Former CCP head Jiang Zemin issued an order to 'defame their reputations, bankrupt them financially, and destroy them physically' against Falun Dafa practitioners. This led to a nationwide campaign of massive arrests, detention, and imprisonment. All manner of torture methods were used on practitioners: beatings, being shocked with electric batons, force-feeding, psychiatric abuse, and most heinously, having their organs removed while they were still alive. As a result, many families were broken apart, and many children were orphaned."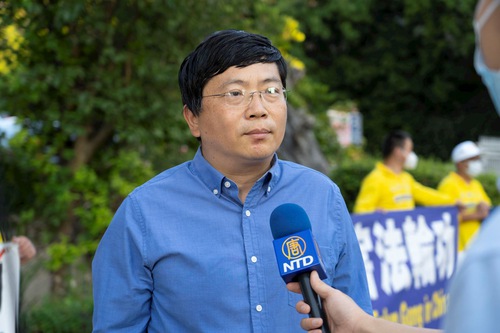 Democracy Advocate: The Contrast of Good and Evil
Liu Yinquan, chairman of the Chinese Social Democratic Party and former history professor at Weifang College in China, said he admires practitioners' courage and perseverance.
He said practitioners have suffered tremendously for their faith. While he lived in Weifang City, he knew at least two local residents who were tortured to death while they were in police custody. "Practitioners have no political agenda. They just want to be better citizens following the principles of Truthfulness-Compassion-Forbearance," Liu explained, "Our society needs good people like them. This is why the CCP's persecution is most vicious—it targets people's conscience and the extent and severity of it is the worst in recent human history."
He thinks the persecution in China highlights the contrast between good and evil. "What's true and upright will never change. That is something that no amount of persecution can change," he added. "On the other hand, any person or regime that suppresses the righteous is doomed to fail."
DAFOH: Forced Organ Harvesting Continues
Dana Churchill from Doctors Against Forced Organ Harvesting (DAFOH) listed numerous independent investigations into the forced organ harvesting in China. Among them, the independent China Tribunal, chaired by prominent war crimes prosecutor Sir Geoffrey Nice QC, concluded in June 2019 that Falun Dafa practitioners have been, and continue to be, killed for their organs "on a significant scale." He said that governments who deal with China should now recognise that they are "interacting with a criminal state."
In the 2019 International Religious Freedom Report released by the U.S. State Secretary Michael Pompeo on June 10, 2020, brutalities such as forced organ harvesting towards Falun Gong practitioners were highlighted.
From research published in medical journals to first-handed information published on Minghui, the report listed many pieces of evidence that confirmed forced organ harvesting.
The final judgment issued in June by the above mentioned tribunal stated, "Forced organ harvesting has been committed for years throughout China on a significant scale and that Falun Gong practitioners have been one – and probably the main – source of organ supply."
Churchill said, "A national effort should be made to identify and act to impede the CCP's practice of organ genocide—the international marketing and implantation of organs involuntarily and often murderously removed from members of religious and ethnic minorities, political prisoners, and others," the Committee on the Present Danger: China (CPDC) proposed to the U.S. Administration according to Churchill.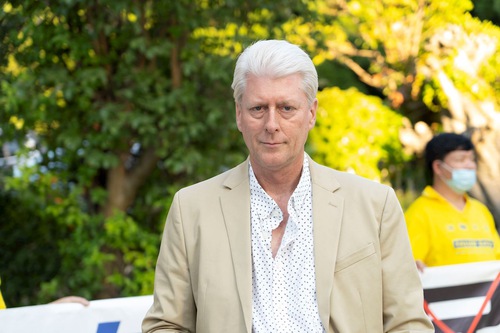 Rescuing Detained Practitioners
"The persecution still continues in China today," said event participant Lan Meifang. She explained that her friend, Liu Chunqin from Hu'nan Province in China, was arrested by police in Zhuzhou on May 27, 2020, when she talked to people about Falun Dafa and the persecution. According to a recent report on Minghui, the 45-year-old Liu was in criminal detention and could face imprisonment.
Helen Li from the Global Quitting the CCP (Tuidang) Centre said over 360 million Chinese people have withdrawn from the CCP and its junior organisations since the Nine Commentaries on the Communist Party was published in 2004.
The coronavirus pandemic this year caused by the CCP's multi-level cover-up further highlights to China and the world how the regime harms people. Li said that she hopes more people will join the effort to reject the CCP for a safe and peaceful future.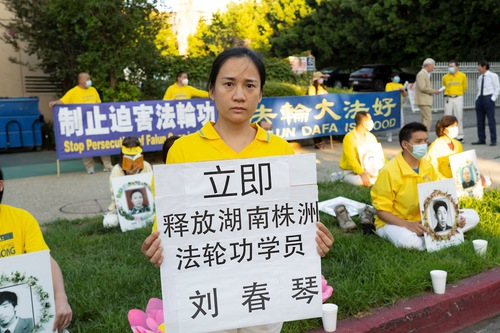 50 total views