Local Wollongong Falun Dafa Practitioners took part in the local City of Wollongong festival called Viva La Gong on 9th November 2019.
The Viva La Gong festival, a celebration of the areas unique art and culture, attracts thousands of visitors each year. This year the festival celebrated its 20th year and Falun Dafa was there to help with the 20th year celebrations.
The Falun Dafa stall saw many visitors throughout the day learning, reading and speaking to local practitioners about the beauty of the meditation practice.
Visitors upon speaking to local practitioners and hearing of the persecution of Falun Dafa in China, had the option sign a petition calling for the end of the persecution of Falun Dafa in China, also calling an end to live organ harvesting.
The Petals of Peace Project, an initiative that invites people of all ages to fold a lotus flower as a gesture of peace and friendship to children less fortunate, was available to all visitors.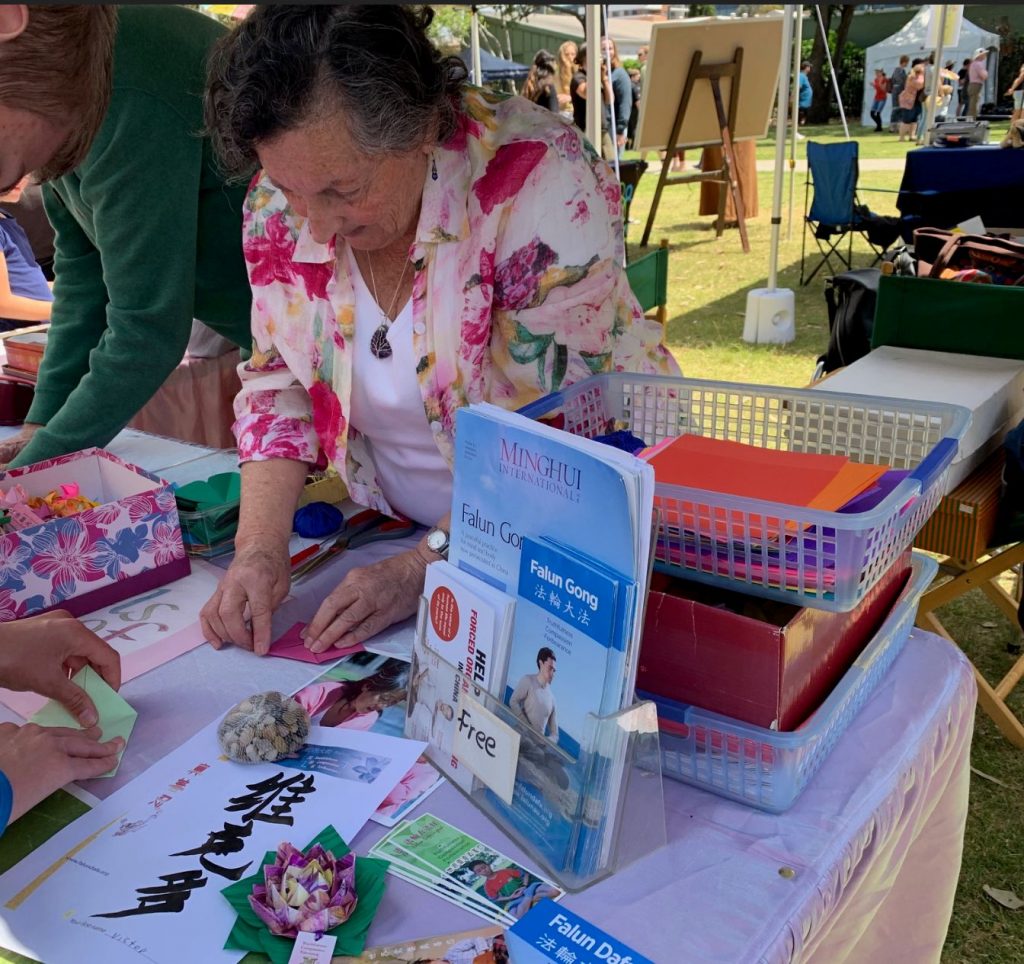 Practitioners were on hand to assist visitors, adults and children alike fold a lotus flower to take with them.
Local Falun Dafa Practitioners also made available Chinese calligraphy where visitors could request their name, any word to be written in Chinese calligraphy.
A very popular event that brings in the crowds an opportunity for them to learn about the mediation practice and appreciate its beauty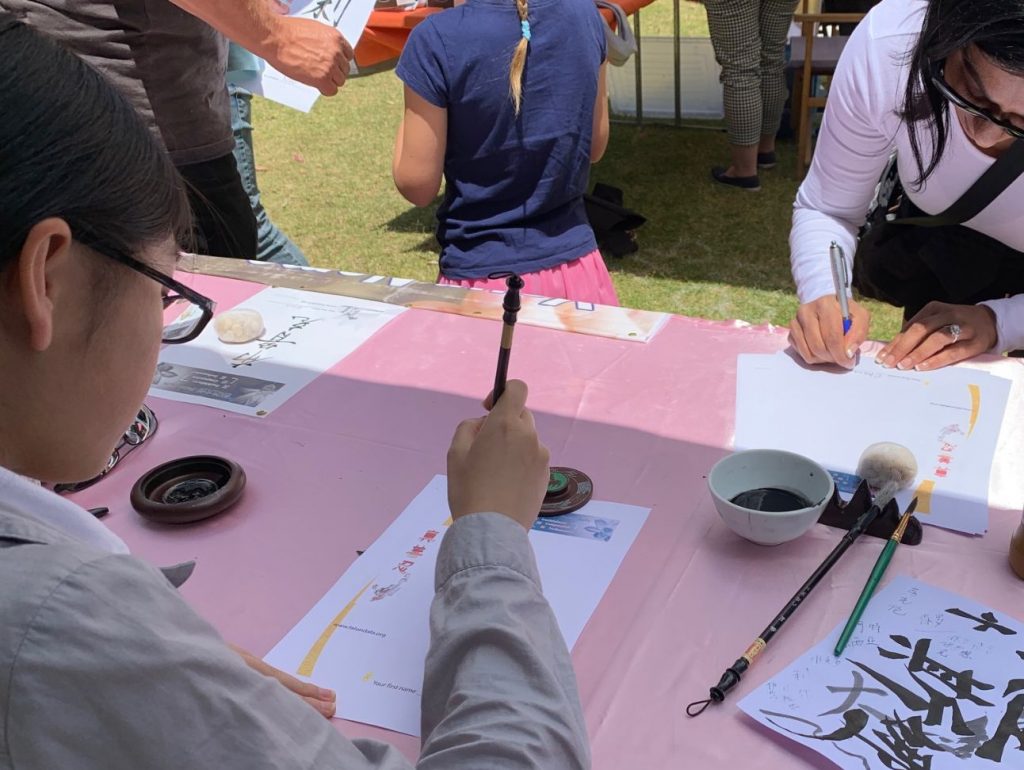 Information boards and pamphlets were also on hand to visitors to read and take with them.