Practitioners of Falun Dafa (also called Falun Gong) in Australia held activities around Melbourne on October 12, 2019, the day before their 2019 Australian Falun Dafa Cultivation Experience Sharing Conference.
Practitioners formed a Great Wall of Courage consisting of large banners along Princes Bridge, and set up information booths at the State Library of Victoria, Swanston Street, Fitzroy Gardens, and other places throughout the city.
The activities were part of the truth clarification events where Practitioners shared information and chatted with local residents and tourists about the Chinese Communist Party's (CCP) persecution of Falun Dafa and collected signatures on a petition to help end it.
Dozens of Chinese people decided to quit the communist organisations on the spot.
Marcio, a local resident, said he'd been following the issue. "I'm very disgusted by what the Communist Party has done. The organ harvesting is more evil than the Nazi's crimes. The Australian government needs to do do something! I will tell my family, friends, and colleagues. Everyone should have the freedom of belief and not be intimidated by the evil regime. We need Truthfulness-Compassion-Forbearance."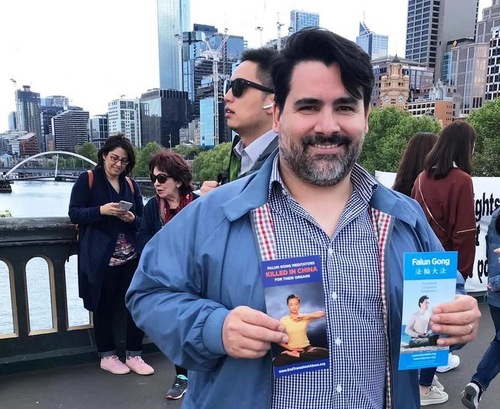 Local resident Christina encouraged Falun Dafa practitioners to continue upholding freedom of belief. "Raise your voice! I believe Truthfulness-Compassion-Forbearance are principles all humans should follow."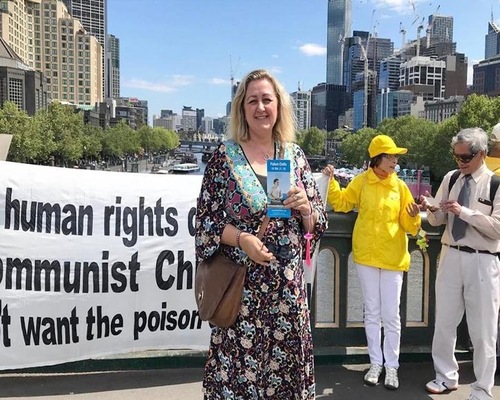 Local resident Kevin said he hoped that all imprisoned Falun Dafa practitioners will be released soon and enjoy the freedom of belief.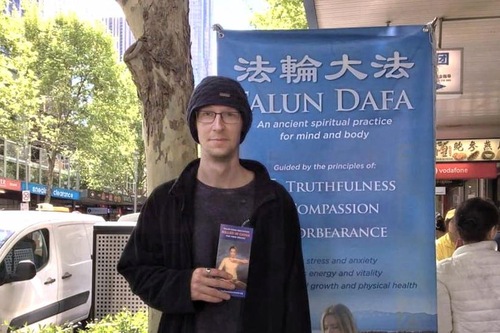 Debby, a tourist in Chinatown, condemned the organ harvesting crime and signed the petition calling for its end.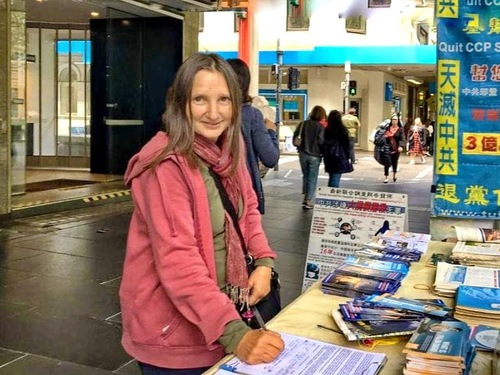 Local resident Henry and his wife signed the petition. Henry said he had visited Beijing and knew about the CCP's human rights violations. "I have lived in Poland. I know the nature of the Communist Party. It treats people cruelly and it won't change. I have read about the Chinese Communist Party's organ harvesting. I hope the persecution will stop! Truthfulness, Compassion, and Forbearance are so important!" Henry said he would like to help spread the word and hopes the Falun Dafa practitioners in China have freedom of belief soon.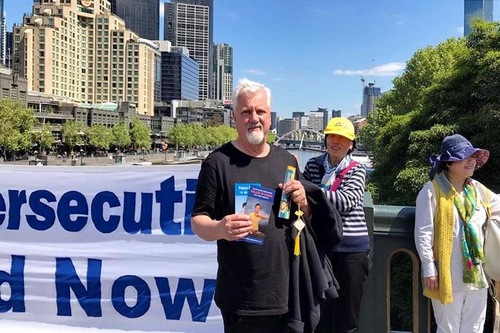 Laslo and Peta Stojanovski from West Australia expressed their support for Falun Gong. Peta said, "My brother-in-law has practiced Falun Gong for many years. He had cancer, and the doctors thought he wouldn't live past 2015, but he's still living and healthy. My whole family believes that Falun Gong helped him. The persecution is so wrong! It should stop immediately!"
Charlotte, from Great Britain, said she would like to help spread the word on social media. She believes that what Falun Dafa practitioners are doing will help many people.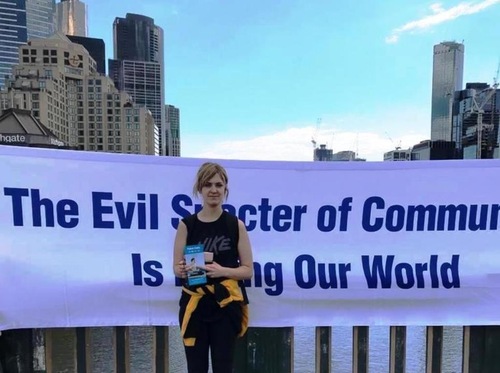 Bharata from India encouraged Falun Dafa practitioners to keep up their great deeds of calling for justice.
Elizabeth, a tourist, said that what Falun Dafa practitioners were doing was marvelous. She wished them great success!