The Ballarat SpringFest Market Sunday is a popular outdoor event that brings people from regional Victoria and Melbourne together for a day of activities for all ages.
Falun Gong practitioners introduced the traditional mind/body practice at this annual event in Ballarat, on November 25, 2018.
Ballarat is the third largest inland city in Australia and was one of the major settlements during the Victorian gold rush. More than 500 booths, spanning nearly six kilometers alongside the beautiful Lake Wendouree, attracted crowds of visitors.
Tourists and local residents were happy to learn about the benefits of Falun Gong. Many people signed a petition to support practitioners' efforts to end the brutal persecution of this group in China, which has gone on since 1999.
Twenty-nine people signed up for an upcoming free Falun Gong exercise workshop.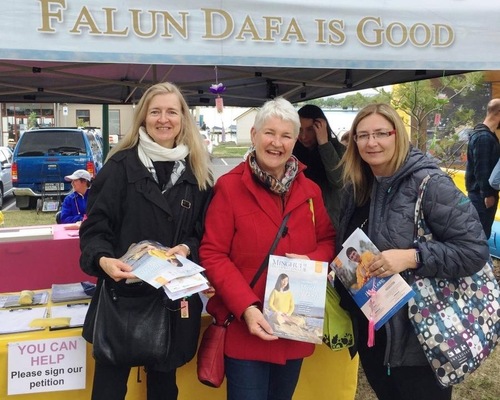 Mr. Lee Fletcher had been looking for a meditation practice. He had searched on the Internet and found Falun Gong. "The principles of Truthfulness-Compassion-Tolerance are very refreshing." He said he had heard about the communist regime's persecution and slander of the practice, but could tell that the regime's claims were unfounded.
Mr. Fletcher said he was happy to find Falun Gong at the SpringFest Market and he looked forward to learning the practice.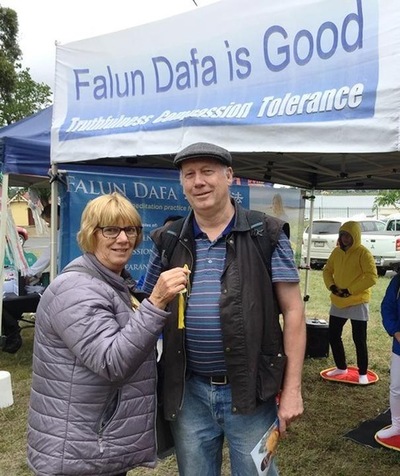 Ms. Margaret Lord, a Yoga and Pilates instructor, had learned the Falun Gong exercises on her own with online videos. "It's a lovely practice–gentle and very enlightening," she said. She signed up for the upcoming exercise workshop.
Ms. Lord signed the petition and said the persecution was horrible, that people should not be persecuted for doing such a peaceful exercise. She said she plans to share the information with her students and ask more people to sign the petition.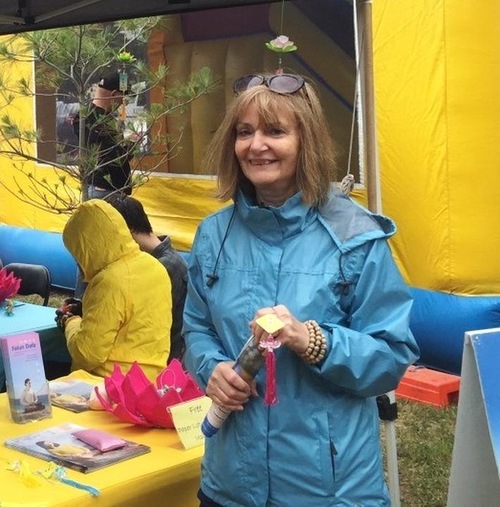 Introducing Falun Gong at Aboriginal and Torres Straight Islander Festival
19 total views