Falun Gong practitioners participated in 13 Christmas parades in various cities in New Zealand from November 24 to December 9, 2018.
The practitioners' dragon-dance team won best participation award in Waiuku. The last parade was held in Hamilton, the fourth largest city in New Zealand. Spectators applauded the Tian Guo Marching Band.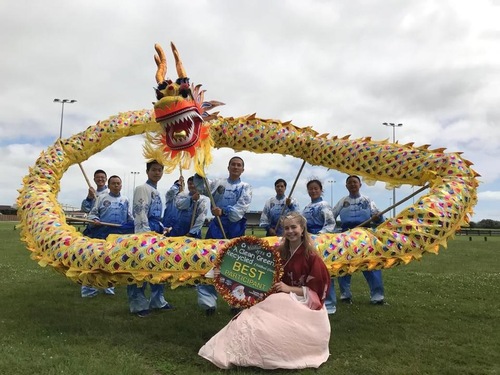 A student from India named Mohammed has been living in Hamilton for just a month. He took photos when the Tian Guo Marching Band was rehearsing. He said he liked the band members' uniforms and the music and that he was interested in learning more about Chinese culture and Falun Gong.
"Falun Gong practitioners' message of 'Truthfulness-Compassion-Forbearance' is amazing!" said a parade participant from another group.
A parade volunteer named Tracy said that she liked the band's music and was appalled when she learned that the Chinese Communist Party has tortured many practitioners to death. "Everyone should live in peace and have a safe environment. These are human rights!"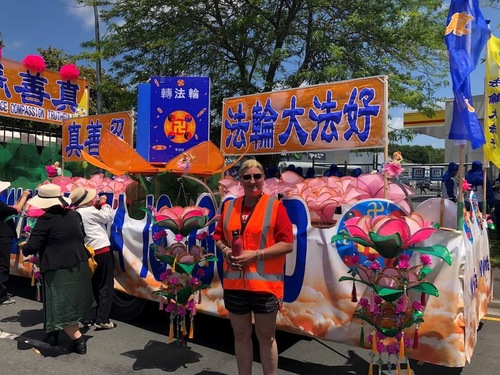 A Falun Gong practitioner named Song who participated in the Hamilton parade said, "We have participated in this Christmas parade every year for more than ten years. Many came to take photos while we were decorating the float.
Some came to ask about Falun Gong. Our participation in community events like this helps introduce Falun Gong to more people."