On September 30 and October 2, the Shen Yun Symphony Orchestra presented two performances in two South Korean cities, Daegu and Daejeon, concluding its 2018 Asia Tour.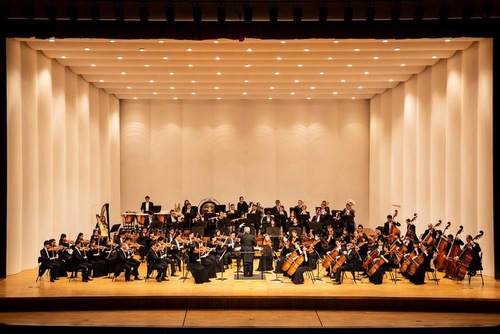 "Solemn and beautiful"
"[Shen Yun] can promote harmony among human beings and connect the world perfectly," said In-Soon Chang, the former president of the Korea Atomic Energy Research Institute.
"The new things [new musical sounds] performed by Shen Yun are very touching and can make us feel happy. It brings us a whole new feeling," he said.
"The [original] compositions are very solemn and beautiful… [Shen Yun] has devoted a great deal of effort to it," he said.
"The world is in chaos with a lot of disputes, but music is something in common. [Shen Yun] can contribute to the easing of emotional confrontation and isolation, and further promote harmony among people," Mr. Chang described.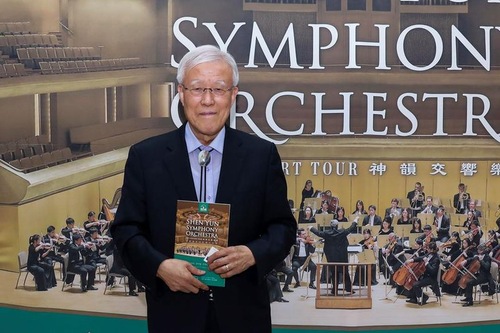 "Can enhance our energy"
"The performance is impeccable, and [the orchestra] level is very high," said Jeon Sunghwan, the president of the Korean Performing Arts Promotion Association.
"A Shen Yun concert can enhance our energy… It's rich in spiritual connotations that can connect the world as a whole," he said.
"By integrating Eastern and Western music, [Shen Yun] creates a new chapter for music… I fully support Shen Yun in its endeavor of reviving the orthodox art," Mr. Jeon said.
"This is the real harmony"
"Extremely perfect!" said Gu Dong-suk, a conductor and a cellist.
"The sounds of Shen Yun Symphony Orchestra were very nice and pure. They were very beautiful and touching. The conductor's abilities were also superb," she said.
"When the erhu and the cello were playing solos, I realised that the two instruments actually complemented each other and were very nice when combined together. This made the sound more balanced," she described.
"Pure harmony. This is the real harmony," Ms. Gu said.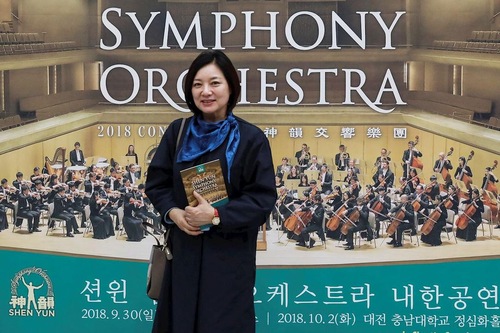 "Touched every part of my soul"
"Shen Yun's music touched every part of my soul," said O Da-hwan, the head of the Daegu branch of the Association of Korean Tea Culture.
"I felt that I was in nature and heard the most beautiful sound of nature," she described.
"That's the most beautiful voice that humans can produce," she said of the vocal performance of soprano Geng Haolan.
"My entire body felt an electrical current flowing throughout. My soul experienced a shock. I think this is something of a level higher than that of the treatment of body and mind," she said.
6 total views