Falun Gong practitioners formed the characters for "Truthfulness-Compassion-Forbearance" and the words "Falun Dafa" in Jubilee Park near Darling Harbour in Sydney, on September 8.
The event was one of the activities in conjunction with this year's Falun Dafa Cultivation Experience Sharing Conference. Falun Dafa, also known as Falun Gong, is centered on the principles of Truthfulness-Compassion-Forbearance.
Many practitioners said that participating in this activity meant something special to them. The characters reflected their respect and gratitude for Mr. Li Hongzhi, the founder of Falun Dafa. They also hoped that the calm and positive energy of the characters would help to convey the beauty of Falun Dafa to all of Australia.
Many people from all walks of life in Australia have started to practice Falun Gong over the past two decades. On their journey to assimilate to the universal characteristics of Truthfulness-Compassion-Forbearance, the practitioners have also engaged Australian society in helping to end the persecution in China. As a result, kindness and traditions have been strengthened.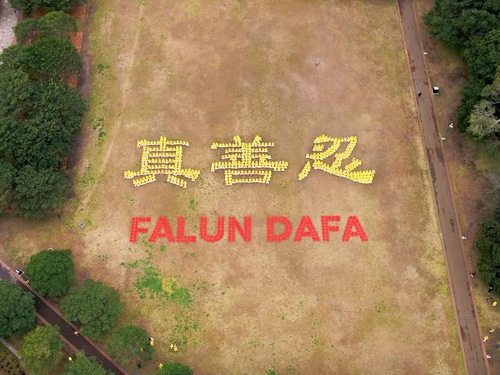 Queensland Practitioner: Help More People Learn Facts
Ms. Zhou from Queensland immigrated to Australia in 2008 and has been working in her family business.
"I learned about the persecution of Falun Gong in China by reading the Epoch Times newspaper. I researched Falun Gong online in 2012. My impression of Falun Gong completely changed after I read Zhuan Falun twice. I realised that Falun Gong was not like the propaganda describes it; it teaches people to be kind," she said.
"I was able to quit smoking after practicing Falun Gong. That addiction had troubled me for over 10 years! I'm very grateful."
For Ms. Zhou, character formation is special, "It is a special feeling. I experience the tremendous energy field of Dafa practitioners and understand our mission and responsibilities more.
"As a Dafa practitioner outside of China, I hope to fulfill my responsibility to help more people learn the facts about the persecution. This will alleviate the pressure practitioners in China are facing. Character formation is an experience of being part of one body."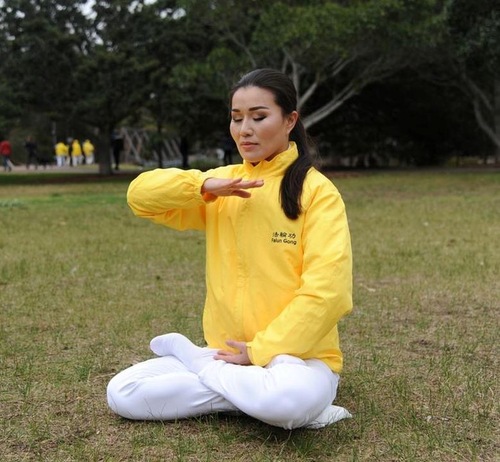 Real Estate Developer: Business Grows by Letting Go of the Focus on Personal Gain
Ms. Lin, who is originally from Taiwan, runs an internal real estate development company in Queensland.
"My aunt started practicing Falun Gong in 2002, after giving up all hope of being cured of cancer. She recovered in three months. I joined her afterward," she said. "I understood the meaning of life from the practice. I no longer felt lonely setting up my own business. I was able to remain calm in employee conflicts. I let go of the attachment to personal gains. My employees see that I follow Truthfulness-Compassion-Forbearance in my own actions. They also do what's best for the company. The business has been growing well."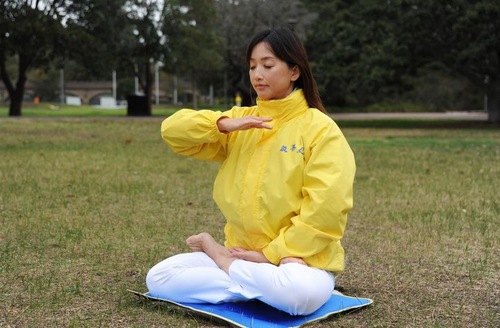 New Zealand Practitioners: Joy and Gratitude
"I have been looking forward to coming to Australia and participating in the character formation event. I saw in the news about a similar event in Taiwan and have wanted to be a part of it ever since. I am happy that I have finally done it," said Ms. Wei from New Zealand. She started practicing Falun Gong in 1997.
"My mind and body have been constantly purified by Falun Gong. I have been maturing as a practitioner. I am grateful to Master Li from the bottom of my heart. My gratitude is beyond words," she said as she recalled her 21 years of cultivation.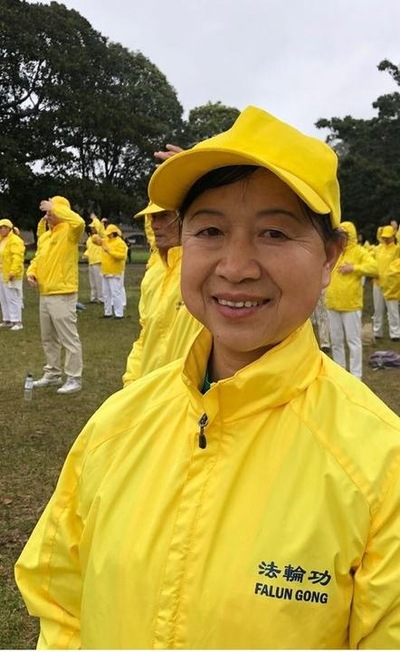 Mr. Zhao from New Zealand was once bedridden for over a year. She tried Western medicine, Chinese medicine, and acupuncture and visited many big hospitals. She began to question the meaning of continuing her life of agony until she came across Falun Gong in 1997.
She had to get help to attend the 9-day video lecture the first few days. However, she was able to walk home alone on the sixth day! She experienced again what "healthy" meant. "It was like a rain after a long drought. My family, friends, and colleagues saw how I changed. They were amazed by Dafa and started to cultivate as well.
"Just like the famous poem from the Tang Dynasty: 'Arrive at night with wind and moisten everything silently.' I used to be a shy and timid woman," said Ms. Zhao. "I am now a strong and determined Dafa practitioner. I cannot describe the immense grace of Falun Dafa. Dafa gave me a healthy body and family. I am so fortunate to be a Dafa practitioner!"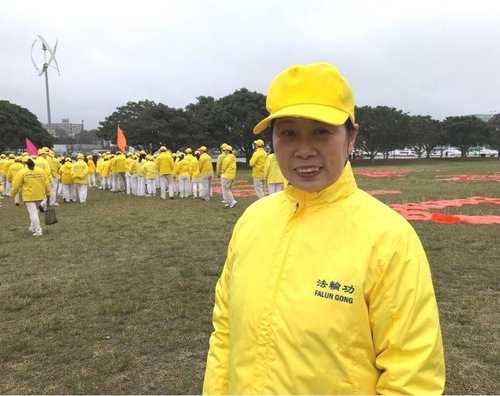 30 total views