According to data compiled by Minghui.org, the month of January 2017 recorded 525 cases of Falun Gong practitioners arrested and harassed by police under the Chinese Communist Party (CCP). Among them, 412 practitioners were arrested, and 113 were harassed.
Out of the 412 arrested, the eldest were in their eighties, and the youngest was 25 years old. Heilongjiang province recorded 67 arrests, the most of any province, followed by Hebei with 52 arrested.
The police harassed practitioners in various ways, including making threats, ransacking their homes, making video recordings, and monitoring practitioners. Chongqing had 28 reported cases of harassment, the most of any province or centrally-controlled municipality.
January 2017 spanned both New Year's Day and Chinese New Year's Day. During the holiday period, 24 practitioners were arrested, leaving families unable to reunite. Some of the arrested were tortured or drugged.
During the arrests, police ransacked the practitioners' homes and confiscated many personal items and cash without following procedures. It was reported that 30 practitioners and their family members were extorted out of a total of 148,548.50 yuan.
Three teachers in Harbin who had filed criminal complaints against former dictator Jiang Zemin were told that they had "failed" their year-end assessments and thus would not receive a bonus or pay raise. In reality, there is no "failed" category in the education system, as a principal told one practitioner. They were given demerit points for filing a complaints against Jiang.
Earlier, Minghui.org reported 137 cases of Falun Gong practitioners sentenced for their faith in January 2017.
Due to the CCP's information control, the number of Falun Gong practitioners who were sentenced cannot always be reported in a timely manner, nor is all the information readily available.

Arrests Made on Holidays
A total of 24 practitioners were arrested on New Year's Day and the eve of Chinese New Year. Below are a few such cases:
Detention Center Refuses to Admit Woman
An elderly couple, Mr. Qian Chunchang and Ms. Di Guiqin, from Heilongjiang Xingkai Lake Farm, were arrested on January 1, 2017 while hanging banners containing information about Falun Gong. They were dragged to the hospital, where their blood was drawn, and later to the police department. As no officers were around to record their statements, they were released after their son was extorted out of 3,000 yuan.
They were told to report back on January 3. When they did, there were still no officers to record their statements. The next day, they went back again, and Mr. Qian was released after paying a fine of 1,000 yuan, while Ms. Di was to be detained for 15 days.
She was taken to the detention centre that afternoon. As Ms. Di had high blood pressure, the detention centre refused to admit her but was forced by farm officials to hold her for one day. When Ms. Di's family went to deliver clothes to her the next day, the head of the detention centre released her.
Two Guizhou Practitioners Face Trial
Ms. Zhang Xuemei was working at a shop on January 1 when a few unidentified individuals called her out of the shop for a talk. She disappeared thereafter, and her family could not locate her despite hearing news of her being held at a detention centre.
Ms. Yao Caiyun was working on January 7 when she was called out for a talk by a few people and subsequently disappeared without a trace.
Their families later learned of their whereabouts and hired lawyers for their trial on March 2, 2017. One of the lawyers argued that practicing Falun Gong is legal but was interrupted by the judge. The lawyer refuted, "If I can't support justice, how can I be a lawyer?" The judge later remained silent, listened to his defense, and announced that the verdict would be issued on another day.
Two Hebei Practitioners Arrested
On January 27, practitioners Mr. Li Dahei and Mr. Sun Daqi were arrested for putting up posters containing information about Falun Gong. Their electric tricycle and high stool were also confiscated.
Later, the police ransacked their homes and took away numerous books and items related to Falun Gong. Officers also extorted 500 yuan from Mr. Li's family. The two practitioners are currently held at a detention center.
Mass Arrest Before Chinese New Year
As families prepared for the Chinese New Year holiday season, the authorities conducted another mass arrest in Heilongjiang province.
It was reported that at least 12 practitioners in Harbin city were arrested on January 18. A few of the arrested practitioners subsequently disappeared for many days.
In Shangzhi city, 14 practitioners were arrested, including five teachers.
Tortured and Drugged
Many of the practitioners were tortured and drugged while detained. Below are a few cases:
25-Year-Old Practitioner Taken to Brainwashing Centre
Mr. Wu Zhaoqi in Guangdong province was putting up posters in a garden to counter the CCP's hate propaganda against Falun Gong when he was surrounded by security guards and taken to a police station. There, he was beaten by officers, who grabbed his hair, slammed his head against a wall, and kicked him at the same time. Many of his personal items were confiscated, including his cell phone, ID, and cash.
He was later sent to a detention centre without his family being informed. After a month, he was transferred to a brainwashing centre, where he went on a hunger strike in protest. His family has since hired a lawyer for him.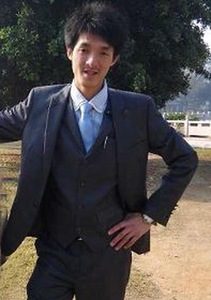 Beijing Practitioner Arrested, Released in Two Days
Ms. Yang Jinxiang was telling people on the streets about Falun Gong and the persecution on January 8, 2017. She was arrested that night and sent to a brainwashing centre.
At the centre, Ms. Yang went on a hunger strike and shouted, "Falun Dafa is good! Truthfulness-Compassion-Forbearance is good!"
A person tried to push her over many times but did not succeed, as she continued to shout after she regained her balance. She shouted for the whole night without eating anything and was released two days later.
Liaoning Woman Forcibly Given Drugs
Ms. Feng Qifeng in her 50's was summoned to court on January 20, 2017. When she arrived, she was detained on the spot and brought to a hospital, where her family tried to negotiate for her release. The hospital deferred to the 610 Office for permission to release her. To keep her in custody, the hospital administered drugs to show normal results on all her medical exams. She is now held at a detention centre.
Beijing Practitioner Forced to Sit on Ice and Deprived of Sleep
Ms. Zhang Ronghua in Beijing was arrested on January 18 for distributing materials containing information about Falun Gong. She is currently held at a detention centre, where she is deprived of sleep and subjected to other abuses, including being forced to sit on a lump of ice.
Officer Slaps Woman's Face
Ms. Wang Shupei of Shandong province sent materials containing Falun Gong information to residents in her district and was prevented from leaving the community.
Officers came shortly after and dragged her into a police car. When Ms. Wang tried to explain her actions en route, one officer slapped her. She was released after all her materials were confiscated.
Officers Slap Woman Over 30 Times and Pull Out Locks of Hair
Ms. Liu Guilan and her sister-in-law from Hebei province were telling people about Falun Gong on January 9 when they were arrested. Officers slapped Ms. Liu over 30 times and even pulled out locks of her hair.
Later, the police ransacked her home and confiscated Falun Gong books and 9,000 yuan in cash. She was released at 10 p.m. that night.
Police Officer Hits Woman in Head
Ms. Yang Hong in Hubei province gave a man materials containing information about Falun Gong while waiting for the bus. She was arrested and taken to a police station.
During interrogation, one officer struck her in the head and cuffed her hands backward, causing swelling in her arms. She was detained for ten days and released on January 24.
Nine Practitioners in Hebei Arrested, Beaten
Nine Hebei practitioners were distributing calendars containing information about Falun Gong on January 2 when they were arrested by plainclothes officers driving unmarked sedans. When the practitioners resisted, they were beaten. The practitioners' two cars were also confiscated.
During the scuffle, two practitioners' clothes were torn, and one of them had a lock of hair pulled out. A male practitioner was beaten and his glasses broken by the officers.
The officers subsequently moved the practitioners to a detention centre under the pretense of taking them for lunch.
25 total views