From September 20 through September 29, 2016, the Shen Yun Symphony Orchestra performed eight concerts in six cities of Taiwan, to enthusiastic audience reviews. The cities visited included Changhua, Keelung, Yilan, Tainan, Yunlin, and Taichung, with more stops scheduled.
Audiences were moved by the original compositions presented in the concerts, and prolonged standing ovations were a frequent occurrence. Words like "touched" and "proud" have been commonly heard after each performance.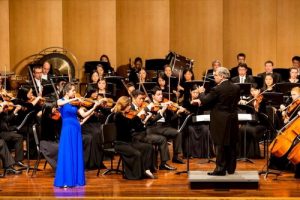 Director of Symphony Orchestra: "Perfect!"
"Perfect!" said Mr. Liu Suan-yung, director of the National Taiwan Symphony Orchestra. "I felt like I was transported back to the world as it was two hundred years ago."
"I really admire the composer who has the ability to overcome the big differences between Western and Eastern instruments and exhibit the styles of both," he commented.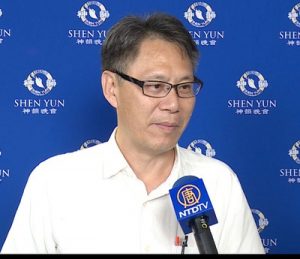 "You Reach Up to Meet God"
"It's wonderful. Terrific!" said Dr. Sunney Chan, former vice president of Academia Sinica, the National Academy of Taiwan. "I enjoyed the music a lot."
It was "like in heaven—you reach up to meet God," he said. "We should be very, very proud of them!"
He was particularly amazed by the skills of the erhu soloists, a traditional two-stringed Chinese instrument. "The three erhu players are really the best," he added.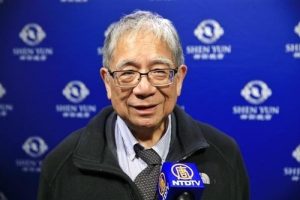 "Touched from the First Note to the Very Last"
"I was touched from the first note to the very last," said Mr. Wang Jing-yuan, a folk song singer who is part of the Wu Jinhui Traditional Folk Song Studio.
"The performers seemed like they were deities of music and song," he said. "As a singer, I truly admire them."
"It's indeed very wonderful. This is by far the best and most touching performance I've ever seen in my life," he said emphatically. "With the vibration of the melodies and the lyrics, our bodies and souls are cleansed."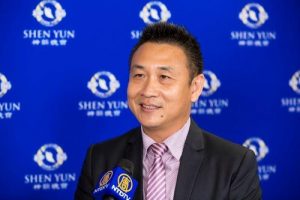 Significant Cultural Event
"Refreshing," said Mayor Chiu Chien-fu of Changhua City. "The skills in combining Chinese and Western instruments were very high."
"The musical pieces that are based on traditional Chinese melodies are carrying forward the five thousand years of excellent history and traditions of the Chinese people," he noted.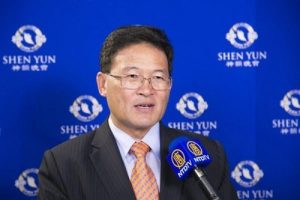 The last stops of Shen Yun Symphony Orchestra in Taiwan will be Kaohsiung on October 1-2, and Taipei on October 3.
For more information on tickets and dates, please visit ShenYun.com/symphony.