Banners and posters about Falun Gong and the efforts to bring Jiang Zemin, former head of the Chinese Communist Party (CCP), to justice have recently appeared along the main streets, crossroads, and other public spaces in multiple places in Tieling, Liaoning Province, China.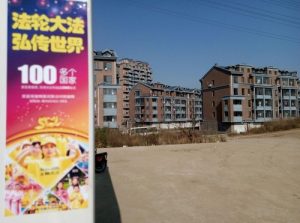 Falun Gong was made public in 1992 and became popular due to its marvelous effect on health improvement and morality. Out of jealousy, and fear of losing control of the people, Jiang Zemin abused his power to initiate the persecution of Falun Gong on July 20, 1999.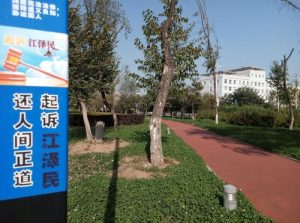 Many practitioners have died over the past 17 years of persecution. As the persecution continues, Falun Gong practitioners use creative ways to inform the public about Falun Gong and expose the brutal persecution. Despite risk of arrest, practitioners hang banners and posters to raise awareness of the goodness of Falun Gong and the brutality of the persecution.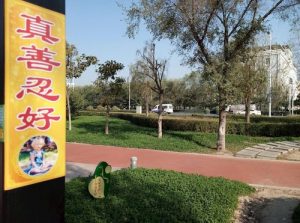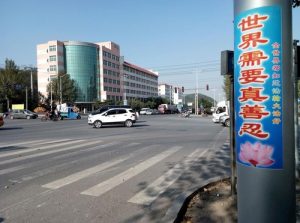 (Clearwisdom)