A human rights resolution "Supporting the lawsuits against Jiang Zemin and calling for an immediate end to the persecution of Falun Gong" was recently passed unanimously by the Taipei City Council in Taiwan.
This marked the 11th local council in Taiwan to have passed a resolution supporting the lawsuits being filed against former Chinese Communist Party (CCP) leader Jiang Zemin, who initiated the persecution of Falun Gong. The other ten councils are: Kaohsiung, Chiayi County, Chiayi City, Hualian, Taitung, Taichung, Yilan, Pingtung, and Nantou.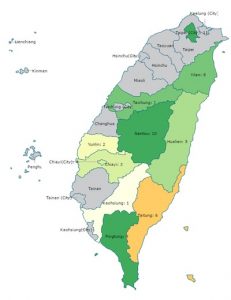 Falun Gong teaches people to be good by following Truthfulness-Compassion-Forbearance, leading to improved health and moral standards. More than 100 million people have picked up the practice since it was introduced to the public in 1992 in Changchun, China.
Jiang Zemin saw Falun Gong's vast popularity as a threat. He initiated the persecution of Falun Gong on July 20, 1999, and has maintained the persecution by abusing his power.
The persecution has led to the deaths of many Falun Gong practitioners over the past 17 years. Many more have been tortured for their belief and even killed for their organs in the state-sanctioned harvesting of organs from living practitioners for profit. Jiang is directly responsible for the inception and continuation of this brutal persecution.
Now that Chinese law allows citizens to be plaintiffs in criminal cases, over 200,000 practitioners have filed criminal complaints against the former dictator. People from other countries, including politicians, are speaking out in support of the movement to file these lawsuits. More than 1.5 million people in the Asian-Pacific region have signed petitions to report Jiang's crimes and to support the lawsuits.
Local city and county councils in Taiwan have passed resolutions during the past year to support the lawsuits. The elected officials have expressed their admiration for the plaintiffs for their courage and condemned the CCP's persecution and live organ harvesting. They have called on the international community to work together to stop the persecution and bring Jiang to justice.
Sponsor of the Resolution in Taipei Council: Resolution Passes Unanimously
Hong Hsian-yi, a Taipei Councilor, is one of the sponsors for the resolution. He said, "We would like to let the whole world know that all city councilors support the resolution regardless of their political affiliation." He called on the CCP regime to stop the persecution immediately and show that the country really does "rule by law."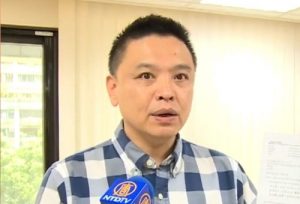 City Councilor Tong Chong-yan commended the plaintiffs in the lawsuits, noting their courage to act in a country under totalitarian control. He believes that more and more people will support the lawsuit.
Tong said, "Human rights are universal. It is a global issue. There must be international pressure to urge China to change. The whole world should be united to stop the CCP's crimes."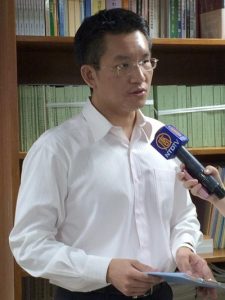 City Councilor: The Courageous Plaintiffs Should Be Encouraged
City Councilor Yan Jo-fang said in admiration, "The over 200,000 Falun Gong practitioners are really courageous! In China, anyone who condemns the CCP can be taken into custody. These people are standing up to file a lawsuit against Jiang. They must be encouraged. This indicates that dictatorship cannot control 1.3 billion people in China."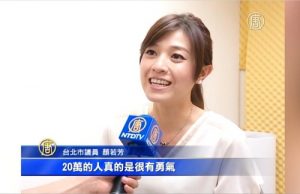 Referring to the CCP's state-sanctioned live organ harvesting, City Councilor Chong Hsiao-ping said, "It is horrible. Killing people for their organs is inhumane. Supporting the lawsuit against Jiang supports basic human rights and protects lives. Jiang must be brought to justice!"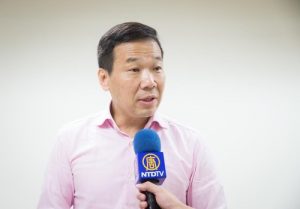 (Clearwisdom)