May 04, 2016 | May 13 this year marks the 17th World Falun Dafa Day and the 24th anniversary of Falun Dafa's public introduction in China, as well as the 65th birthday of its founder Mr Li Hongzhi.
Over 1500 practitioners in southern Taiwan got together on May 1 to celebrate this special day. Together they formed large characters that said "513 Falun Dafa" and "Zhen-Shan-Ren," meaning Truthfulness-Compassion-Forbearance, the central teaching of the practice.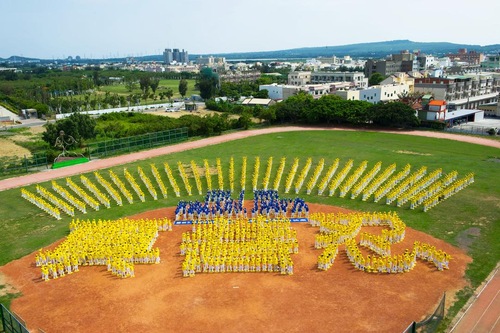 Cancer Disappears in Just a Few Months
Ms. Huang Qinya used to have chest pain, which turned out to be cancer. Surgeries and chemotherapy didn't help with the pain. A friend introduced her to Falun Dafa, and a few months into the practice her cancer was gone. Ms. Huang wanted to show her gratitude to Mr. Li and the practice by participating in this event.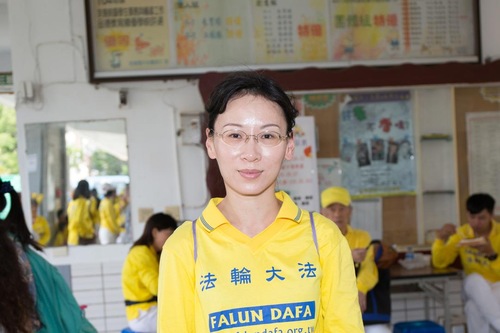 Narrow Escape from Danger Several Times Thanks to the Practice
Mr. Huang Dengbao drives a semi truck for a living. Because he had to stay awake for long periods of time, he became addicted to smoking and chewing caffeine-laden nuts. His health suffered as a result, but he had a hard time quitting the bad habits. Soon after he became a Falun Dafa practitioner in 2011, he easily quit smoking, drinking, and chewing the nuts. He is now leading a much healthier lifestyle. Many of his friends became practitioners after seeing his dramatic improvements.
Mr. Huang also narrowly escaped danger several times. He once had a head-on with a tour bus on a highway. The front of his semi was crushed. The steering wheel broke off and fell on his legs and he was jammed inside the driver's seat. He was not harmed, which surprised the police and the paramedics. Mr. Huang knew that he was somehow protected by divine powers.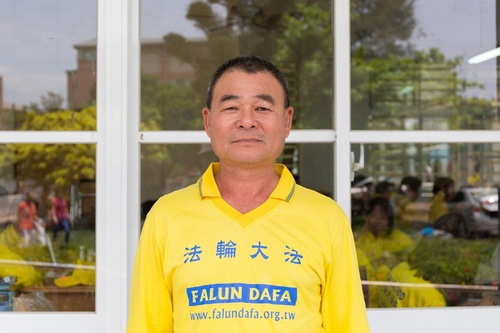 Learn How to Help Others Selflessly
Ms. Ye Huiqing counsels foreign students at National Sun Yat-sen University and helps them when they are sick or have problems adjusting. It used to be a great challenge for her, because it requires a lot of physical strength as well as patience. One day a foreign student told her about Falun Dafa. A month into the practice she was no longer tired all the time and her breathing problem was gone.
"I now have endless energy and patience, thanks to the practice," said Ms. Ye. She is efficient at work and helpful to the students. Many foreign students still send her cards over the holidays years after they graduate.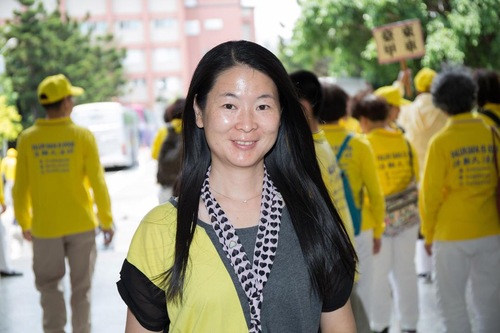 (Clearwisdom)