April 24, 2016 | Nearly 60,000 visitors came to the annual Earth Day event at the well-known Balboa Park in San Diego on April 17, 2016. Expecting great interest in learning the meditation practice, the Falun Dafa Association of San Diego leased two spaces at the event this year.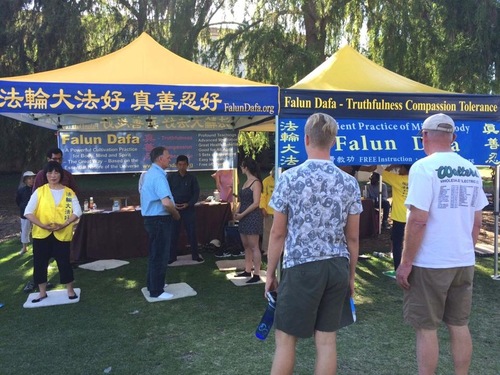 The Falun Dafa booth saw a continuous stream of visitors from morning to afternoon. Many took introductory materials, while others talked to practitioners, took photos, and record videos. Some of them learned the five sets of Falun Dafa exercises on the spot.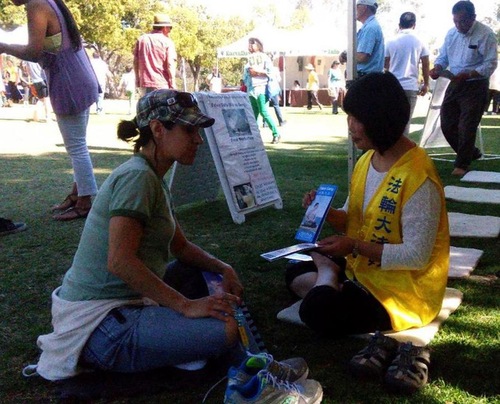 Local Falun Dafa practitioners have participated in the Earth Day event for more than a decade. Because the Falun Dafa booth attracted enough visitors and partially blocked neighbouring vendors the previous year, event organizers allotted the practitioners a total of 4 spaces.
(Clearwisdom)
14 total views