April 24, 2016 | New York City Green Festival 2016 was held at the Jacob Javits Center from April 15 to 17. Local Falun Gong practitioners set up a booth at the festival to introduce Falun Gong to the thousands of attendees. They offered free teaching to those who were interested in learning on the spot.
The exhibition hall was full of different green foods and products. Crowds filled the hall. Practitioners played the video of Master Li teaching the exercises and had copies of the book Zhuan Falun and exercise-instruction DVDs on hand for sale.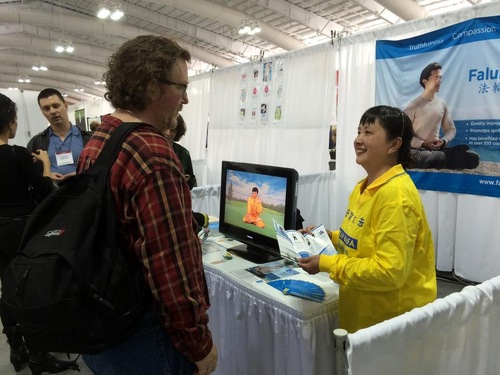 Several practitioners demonstrated the exercises next to the booth. Many people accepted flyers and paused to talk with the practitioners to learn more about the practice. Some learned the exercises then and there.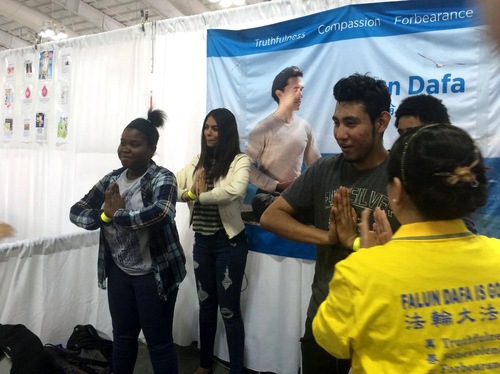 Two groups of high school students showed special interest. They took notes carefully when listening to a practitioner's explanation, and some tried their hand at the exercises.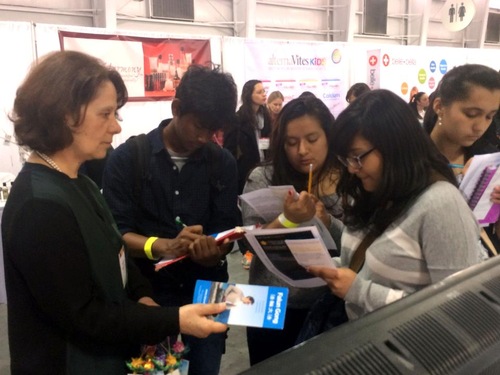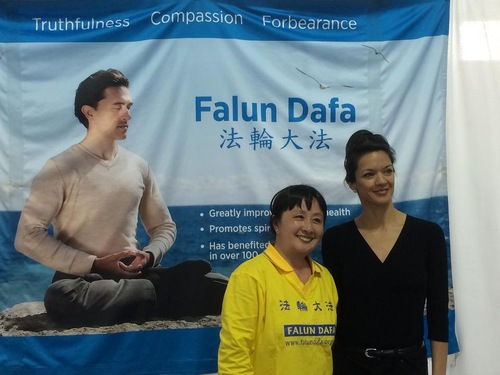 A visitor said that he learned Falun Gong in a park in New York a few years ago and felt very good. He left New York for Canada after that. He did not continue practicing due to various reasons, but recently moved back to New York and came to the festival to look around. He saw the Falun Gong booth and said he realized he should resume the practice again.
Another visitor paused in front of the booth and inquired about Falun Gong. He said he studied Chinese at Rutgers University in New Jersey and had been in China for three years as a student. He loves Chinese culture.
A lady named Marianna showed great interest in Falun Gong. She bought a copy of Zhuan Falun and started to read it right away.
(Clearwisdom)
10 total views