After the curtain call at the Sydney Lyric Theatre on March 13, 2016, Shen Yun Performing Arts concluded its nine-city, 39-show tour through Australia and New Zealand.
Shen Yun began its Oceania tour on January 30 in Perth, Australia. The classical Chinese dance and music company has brought beautiful visual experiences and inspiring traditions to full-house audiences in various cities.
"True" and "Pure"
"It was like a true, true dance form. It has its own language," said dancer Manuela Oliveira, who attended the performance with friend Joliette Rylend on March 12.
"It has a wavelength on it. It's very pure…You can resonate with it," she added.
Bollywood dancer Jyoti Dixit has seen Shen Yun multiple times, including on March 13. She was especially touched by the pieces portraying the current-day persecution of of Falun Dafa practitioners in China.
"The cosmos's law does not really need to be fixed. It's just that some people overlook it, like the people who stop the Falun Dafa practitioners from practicing spirituality, and stop the Falun Dafa people from practicing compassion, and tolerance, and humanity, and harmony. They are the ones who need to come on the path of the cosmos's law," she shared.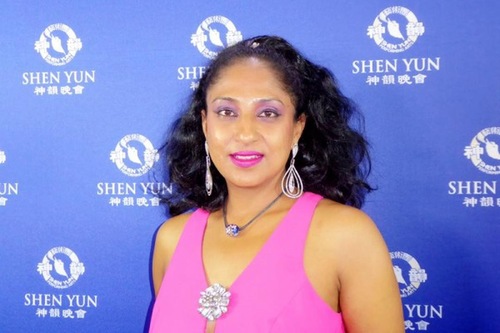 "Great Art" and "High Professionalism"
"It's very great art," said Nikolay Evrov, casual lecturer in piano at the Sydney Conservatorium of Music. He was glad to experience a different culture through Shen Yun.
"It's good that in different places in the world, there exist different cultures because it gives richness to the world," he added.
"Very high professionalism…I've never seen backdrops like this. I've never seen anything better than this," said flutist and composer Jonathan Xue, after seeing the show in Sydney.
"She has something special. It's really like something from another dimension, which is not ordinary. We could feel the energy and atmosphere," he said.
"I think they all have something at the level of spirituality and humanity…It would be very hard to be duplicate," Mr. Xue added.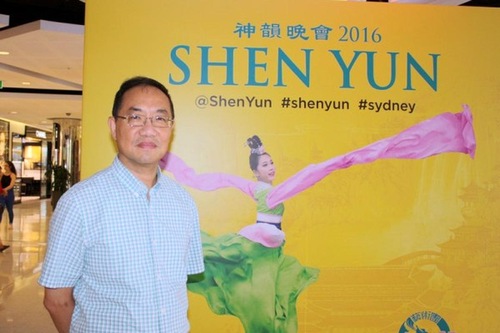 "Joy" and "Exuberance"
"It's perfectly synchronized. It's an amazing experience to watch," said Nicole Rowles, a journalist and a professional dancer, after attending the opening performance in Gold Coast.
"There's more than just precision… There's this incredible heart that comes with the precision of these perfectly mastered dancers," she described.
"It's such joy and such exuberance to watch these beautiful stories that are being brought back to life after so many years. It's such a special experience to watch that and be able to share that with people around the world," she added.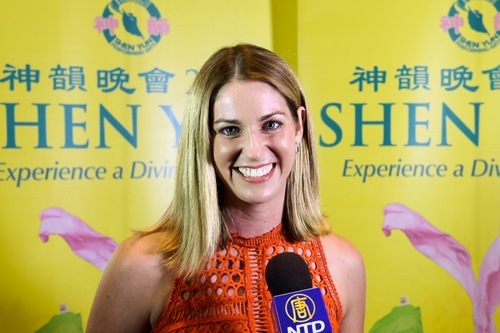 "A Lovely Journey You Felt a Part of"
"It certainly is an experience…It almost feels like a special gift," said radio announcer Moyra Major, after seeing the performance in Cold Coast on March 5.
"The backdrop was amazing. The digital work was just sensational… The music was great," Ms. Major said.
"A lovely journey you felt a part of," she described the experience.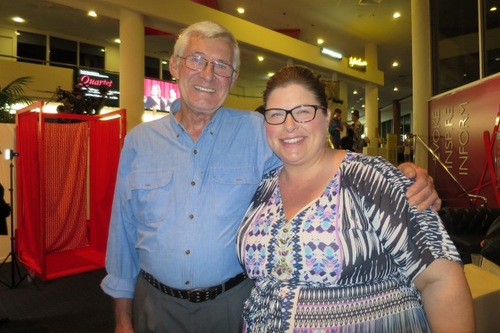 "Beautifully Produced" and "Highly Coordinated"
"It's exquisitely beautiful…Highly practiced and very highly coordinated," said former journalist Malcolm Brown, after seeing the performance on March 10.
"Perhaps that might be the best way—to go back, instead of going forward," he shared a message he learned from the show.
"It's beautifully produced and it's fascinating to watch," Mr. Brown concluded.
Shen Yun will continue its world tour with performances in Taipei, Taiwan, March 17-20; Bruges, Belgium, March 22-23; and San Antonio, TX, USA, March 18-20.
For more information on tickets and dates, please visit shenyun.com.
(Clearwisdom)
10 total views