(Minghui.org) The month of September 2023 recorded 104 cases of Falun Gong practitioners sentenced to prison for upholding their faith.
Among the 104 cases, 8 took place between 2019 and 2022, 14 in the first half of 2023, 9 in July 2023, 15 in August 2023, 36 in September 2023, and another 11 cases with unknown months in 2023, as well as 11 cases with unknown months and years. The delay in reporting was caused by the strict information censorship under the Chinese Communist Party (CCP), which aims to keep the persecution underground to avoid international scrutiny.
The sentenced practitioners were from 18 provinces, centrally controlled municipalities, and autonomous regions in China. Jilin had the most cases, 21, followed by Liaoning (14) and Hebei (10). The remaining 15 regions had between 1 and 9 cases.
Among the 55 practitioners whose ages at the time of sentencing were known, 2 were in their 30s, 3 in their 40s, 15 in their 50s, 17 in their 60s, 14 in their 70s and 4 in their 80s. An 87-year-old practitioner wasn't only sentenced to three years and nine months following her latest arrest but was also ordered to re-serve the last three years of a previous prison sentence, which she had already served outside of prison due to her health condition. The two sentences could not be served concurrently so she is now serving a combined 6.5 years.
The practitioners' terms ranged from six months to nine years, with an average term of three years. Four practitioners were given probation. Two of them, along with 35 others, were each fined between 1,000 and 50,000 yuan for a total of 306,000 yuan (averaging 8,500 yuan per person).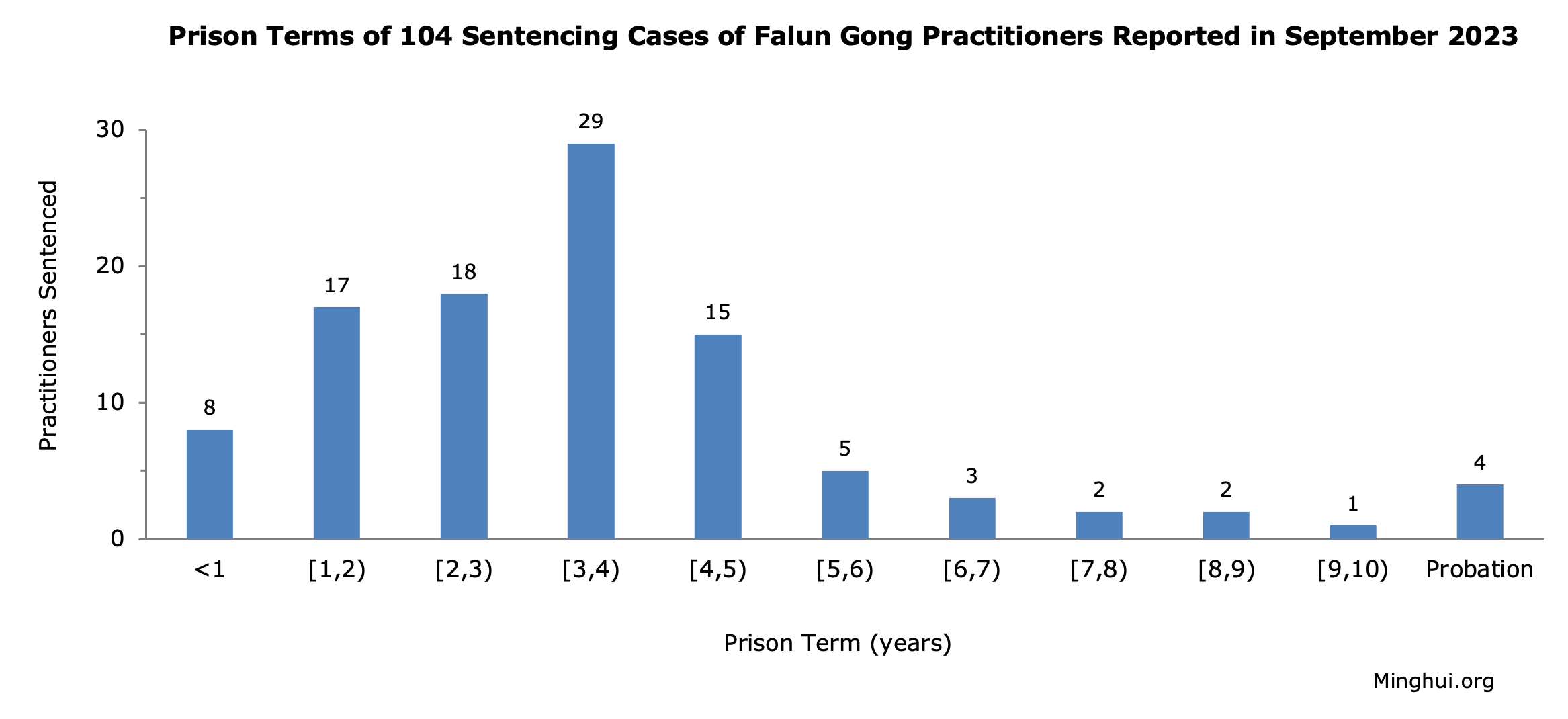 The practitioners came from all walks of life, including high school teachers, company managers, smelter workers, physicians, and farmers. The mother of a U.K. resident was sentenced to 1.5 years, after having been incarcerated for eight years for her faith.
The parents of a 66-year-old man, who had relied on him for care, were so distraught about his arrest that they died one after another. Two women who both lost their husbands to the persecution are now sentenced to prison themselves. A 72-year-old mother was convicted for practicing Falun Gong while her son was still serving time for his shared faith.
The following are snapshots of select sentencing cases. The full list of sentenced practitioners can be downloaded here (PDF).
Elderly and Disabled Sentenced
87-Year-Old Woman Sentenced a Third Time, Ordered to Re-serve the Last 3 Years of Her Second Prison Term
Ms. Liao An'an, 87 of Baiyin City, Gansu Province, was sentenced to three years and nine months on September 5, 2023, for her faith in Falun Gong.
Ms. Liao was arrested at a practitioner's gathering on January 14, 2022. While being interrogated at around 11 p.m. on the night of her arrest, she suddenly had trouble breathing, felt nauseous, and sweated profusely, before she lost consciousness. The police called in their in-house doctor. He put Ms. Liao on oxygen and began to examine her. He then yelled, "Pulse 42 (bpm), systolic blood pressure 57 (mmHg), diastolic blood pressure undetectable, and she's in critical condition. Hurry! Get her to the hospital!" Only then did the police call an ambulance.
Ms. Liao was taken to the emergency room of the Baiyin City First People's Hospital. The police left as soon as her son arrived. Unable to afford inpatient care, her son took her home after her condition stabilised hours later.
The Baiyin District Procuratorate notified Ms. Liao's son about two weeks later that she had been issued a formal arrest warrant and that he could hire a lawyer to represent her.
A Baiyin District Court employee went to Ms. Liao's home on March 29, 2023, and said she was set to face trial the next day. Because she was still unable to walk, the court made her appear in a virtual hearing from home.
Two court clerks delivered Ms. Liao's verdict to her on September 5, 2023. Her son was infuriated when he heard that on top of the new prison sentence of three years and nine months, the court ordered her to re-serve the last three years of her previous prison term, which she had been allowed to serve at home due to her physical condition.
The clerks said the court at one point ordered Ms. Liao to report to prison back in 2016 but she never did. Her son argued that no one ever notified them and that his mother already served those three years outside of prison under close surveillance by the street committee as dictated by the court.
Ms. Liao refused to sign her verdict, and the clerks retaliated by not allowing her to read the entirety of the verdict. They just quickly showed her the part that stated her prison term.
Ms. Liao filed an appeal. As she is still in poor health, it is unclear when the court may take her into custody to serve her third prison term.
Ms. Liao was first sentenced to five years following her arrest on August 18, 2008, and given another five years after another arrest on September 19, 2014. Due to health reasons, she was allowed to serve the last three years of her second prison term outside of prison.
87-Year-Old Shandong Woman Sentenced to One Year
Ms. Yang Yuzhen, an 87-year-old resident of Qingdao City, Shandong Province, was sentenced to one year and fined 5,000 yuan on September 16, 2023.
Ms. Yang's sentencing stemmed from a police raid of her daughter's home, where she had been living, on July 28, 2022. The Badahu Police Station targeted her after a surveillance video showed her taking out a flash card from her pocket. Having had her on their blacklist of Falun Gong practitioners, the police suspected that the card had Falun Gong information on it and that she was intending to hand it to someone.
The police confiscated all of Ms. Yang's Falun Gong books but didn't arrest her. The next day they summoned her to the police station to verify the confiscated items. She went but refused to sign the list of confiscated items. She urged the police to stop persecuting Falun Gong practitioners. They put her on bail and let her go home.
A court-appointed lawyer visited Ms. Yang in early July 2023 even though she never requested one. The lawyer said that, if she admitted her "crime" of "using a cult to undermine the enforcement of the law" (the standard pretext used to frame and sentence Falun Gong practitioners), she might get a light sentence and avoid jail time.
Ms. Yang told the lawyer she did not break any law by practicing Falun Gong or owning Falun Gong books. She also told him how she benefited from Falun Gong. Both of her sons died in the prime of their lives. She was grief-stricken and her health declined. She had heart disease and high blood pressure. Her eyes were very sensitive to light and she had to keep the curtains drawn all day. After she took up Falun Gong, she gradually recovered from her symptoms and also became more cheerful. At 87 years old, she had no trouble climbing stairs.
The Shibei District Court heard Ms. Yang's case on July 18, 2023. She refuted the prosecutor's allegation against her and emphasised that no enacted law in China criminalises Falun Gong or labels it as a cult. She also pointed out that the ban on Falun Gong publications was lifted in 2011, meaning that the Falun Gong books confiscated from her home were totally lawful and could not be used as evidence against her.
The court-appointed lawyer concurred with Ms. Yang and also defended her innocence even though he had indeed been instructed to enter a guilty plea for her.
Presiding judge Wang Hanzhi convicted Ms. Yang on September 16, 2023. It is unclear when she will be taken back into custody to serve time.
Beijing Amputee Sentenced to Two Years for Her Faith
Ms. Liu Boxin, a 59-year-old Beijing resident whose leg was amputated as a result of bone cancer, is currently held at the Haidian District Detention Center to serve a two-year term for her faith.
Ms. Liu was arrested on July 14, 2022. Due to health reasons, she was soon released on bail, only to be arrested at home on August 25, 2022. The police then released her on bail around midnight that same day.
The Haidian District Procuratorate summoned Ms. Liu for a deposition in November 2022. The Haidian District Court initially scheduled a hearing for February 16, 2023, but later postponed it to March 23. She was sentenced to two years on August 29 and taken back into custody soon after.
Ms. Liu took up Falun Gong in 1997 and became healthier and stronger. She was able to do household chores again and got along well with her family members. After the persecution began two years later, she held firm to her faith and was arrested at least five times prior to her recent prison sentence.
Professionals Targeted
70-Year-Old Former Court Official Sentenced to Eight Months
Mr. Liang Xuesen, a 70-year-old resident of Shenyang City, Liaoning Province, was sentenced to eight months for his faith in Falun Gong.
Mr. Liang, a former director at the Xinchengzi District Court in Shenyang, was arrested on February 27, 2023, after the police spotted him drop off some letters at mail collection boxes and suspected he was mailing out Falun Gong letters.
The police raided Mr. Liang's home and confiscated his computer, printer, Falun Gong books, and other personal belongings. They took him to the Tiexi District Detention Centre the next day.
It was learned recently that Mr. Liang had been sentenced to eight months and that his prison term was set to end on October 26, 2023. Other details of his prosecution remain to be investigated.
Mr. Liang is still held at the detention center at the time of writing. He has developed high blood pressure and high blood sugar after months of detention. It is unclear whether he has been rendered any medical attention.
Former Newspaper Reporter On Hunger Strike After Being Sentenced
A 66-year-old former journalist in Leshan City, Sichuan Province was sentenced to one year and eight months on September 8, 2023.
Ms. He Xiaoling's sentencing stemmed from her arrest on November 2, 2022, for delivering Falun Gong informational materials to the police. She was released on bail hours later and summoned to the Shizhong District Procuratorate in April 2023 to sign some paperwork.
On September 8, 2023, several officers from the Suji Police Station seized Ms. He from home and took her straight to the Shizhong District Court to face the judge. She was never notified of the court hearing in advance.
Ms. He was convicted at the end of the hearing and taken to a local detention centre right afterward. She went on a hunger strike in protest and was transferred to Honghui Hospital to receive IV drips while being watched by the police 24/7. Despite the fact that she was very thin and weak due to the hunger strike, the police still kept her feet cuffed to the hospital bed all day long.
Ms. He is appealing her latest and second prison term. The same Shizhong District Court previously sentenced her to one and a half years on March 9, 2017, following her arrest in mid-June 2016 for talking to people about Falun Gong on social media.
Ms. He once worked as a reporter for Sichuan Business Daily and later worked in the department of the Leshan Giant Buddha [a world heritage site] Management Committee.
Her husband was a diplomat who worked in Japan and Canada before serving as a deputy consul in the Chinese Embassy in Melbourne (Australia). After returning to China, he worked in the Foreign Affairs Office of the municipal government. He had spastic torticollis (a painful condition in which his neck muscles contract uncontrollably and cause his head to twist or turn to one side). He was almost paralyzed. The couple's daughter was severely injured in an accident after she graduated from college.
Despite medical treatments, Ms. He's husband and daughter are still not fully recovered and struggle to take care of themselves. The latest imprisonment of Ms. He, their main caregiver, put them in a dire condition.
Retired Kindergarten Teacher Sentenced to 4.5 Years for Seeking to Reinstate Her Suspended Pension
A 60-year-old retired kindergarten teacher in Helong City, Jilin Province was sentenced to four and a half years for seeking to reinstate her pension, which had been suspended due to her previous prison sentence for her faith in Falun Gong.
Ms. Sun Qingju's pension suspension stemmed from her prior four-year prison sentence from May 2012 to May 2016. In November 2021, the Helong City Social Security Bureau ordered her to pay back the 150,000 yuan in pension benefits issued to her during her four-year imprisonment. She refused to comply because her pension benefits were her lawfully earned assets. The Social Security Bureau then suspended her pension shortly afterward.
Ms. Sun appealed to the social security bureau to have her pension reinstated but was arrested on April 8, 2022. Although she was released that night, she was taken back into custody on August 31 and later sentenced by the Longjing City Court.
Repeatedly Persecuted
Once Jailed 8 Years, Mother of U.K. Resident Gets Second Prison Term
Three years after Ms. Liu Pintong finished serving an 8-year prison term for practicing Falun Gong, the 52-year-old resident of Donggang City, Liaoning Province was sentenced again to 1.5 years following her arrest on February 3, 2023.
Upon learning of her arrest, her son, Mr. Hu Xuanming, who is currently studying for a graduate degree in the U.K., wrote to Boris Johnson, his Member of Parliament (MP) and former U.K. Primer Minister, seeking his help in rescuing Ms. Liu.
On March 27 Boris Johnson forwarded Mr. Hu's concern to The Rt Hon Anne-Marie Trevelyan MP, Minister of State in the British Foreign, Commonwealth & Development Office. Anne-Marie Trevelyan replied to Mr. Johnson on May 2, saying that the U.K. Government will "monitor this issue closely and will continue to impress upon China the need to immediately end serious violations of human rights."
Ms. Liu was given 15 days of administrative detention at the Fushun City Detention Centre following her arrest. On February 8, the police forced her family to take them to her aunt's home for a raid.
Ms. Liu's family called Jiao Chen, the deputy head of Shuncheng District Domestic Security Office in Fushun City, on February 14 to inquire about her case. Jiao claimed that due to Ms. Liu's earlier arrest in May 2022 for distributing Falun Gong materials and talking to people about Falun Gong, they were planning to sentence her to three to five years.
The Shuncheng District Court held a hearing of her case at the detention center on July 7. Her family learned in mid-September that she had been sentenced to 1.5 years in prison.
Ms. Liu was previously arrested on March 3, 2012, also for raising awareness about the persecution of Falun Gong. The Zhenxing District Court sentenced her to eight years on August 10, 2012.
Ms. Liu was subjected to brutal torture and forced to work for long hours without pay during her nine months at the Dandong City Detention Centre. By the time she was taken to the Liaoning Province Women's Prison on December 11, 2012, she had been suffering severe neck problems, numbness in her limbs, and dizziness. She also had blood in her stool.
In order to force her to renounce Falun Gong, the prison guards subjected her to all kinds of torture, including long hours of standing or sitting on a small stool with spikes on the surface. They also humiliated her, deprived her of sleep and restroom use, and barred her from washing herself.
Ms. Liu suffered kidney failure on October 14, 2014, and was taken to the prison hospital. The guards tied her in a spread eagle position on the bed. Her hands and feet became extremely swollen. She was emaciated and didn't even have the strength to greet her sister when she came to visit her.
The prison refused to release Ms. Liu on medical parole. They claimed that since she was having kidney failure, they would count her as a natural death if she died and they wouldn't bear any responsibility for it.
Ms. Liu was taken back to prison after one week in the hospital. The 4,000 yuan her family deposited for her to buy additional food was confiscated and her family wasn't allowed to visit her for two months. The guards kept her tied up in a spread eagle position and force-fed her for two months.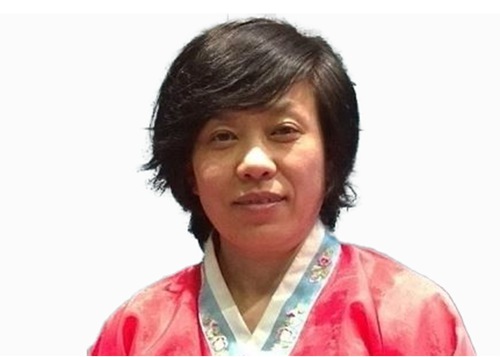 Having Served Seven Years, Guangdong Woman Gets Another Six Years
A 56-year-old woman in Gaozhou City, Guangdong Province, was sentenced to six years with a 20,000-yuan fine on September 22, 2023.
Ms. Wu Youqing was arrested on September 26, 2022, and indicted on November 25 that year. She was tried in the Maoming City First Detention Centre on June 29, 2023, and pronounced guilty three months later.
Ms. Wu's latest sentencing was preceded by multiple prior arrests for upholding her faith. She was given three years of forced labor (2005-2008) and four years in prison (2013-2017). She was brutally tortured during her incarceration. A prison guard once forced her to strip naked to humiliate her.
She survived years of abuse in detention and returned home, only to face constant harassment from the local authorities as they attempted to force her to renounce her faith.
Before the persecution began, Ms. Wu's husband was very supportive of her practice of Falun Gong and was a happy family. But Ms. Wu's repeated arrests after the persecution began proved to be too much for her husband to bear both mentally and financially (she was fired from her job at a Rural Credit Cooperative while she was held in a labor camp). He lashed out at her and often beat her savagely. He eventually filed for divorce while she was in prison.
Family Tragedies
66-Year-Old Shaanxi Man Gets 4 Years, Distraught Parents Die Two Months Apart
Mr. Miao Zhongjun, a 66-year-old resident of Xi'an City, Shaanxi Province, was sentenced to four years and fined 10,000 yuan on September 11, 2023. He is appealing the wrongful conviction.
Mr. Miao was arrested on May 10, 2022, and appeared in court on March 23, 2023. It took the trial court until September 2023 to issue a guilty verdict. According to legal experts, it was possibly because the trial court had to consult with the provincial high court, as neither they nor the appeals court had any say in Falun Gong cases.
Mr. Miao's parents, who had relied on him for care, were devastated by his arrest. His mother, Ms. Li Fenghua, had many sleepless nights and was soon diagnosed with a terminal disease. Mr. Miao's wife applied to judge Quan Borong to have him released to see his mother, but the judge rejected her request. The elderly woman passed away on March 13, ten days before his hearing. In the final days of her life, she cried with enormous pain, asking to see Mr. Miao for the last time. Her devastated husband died two months later.
Both Widowed by the Persecution of Falun Gong, Two Jiangsu Women Get Prison Terms
Two women in Huaian City, Jiangsu Province, were sentenced to prison on August 28, 2023.
Ms. Zhu Yunxia, 61, and Ms. Lin Fengying, 71, were arrested on October 5, 2022, and tried on June 7, 2023. The police accused them of printing and distributing Falun Gong materials but failed to provide any evidence about it. Despite the lack of evidence, the judge still gave Ms. Zhu one year with a 2,000-yuan fine and Ms. Lin six months with a 1,000-yuan fine.
The judge accused Ms. Lin of being a repeat offender as she was previously given three years in August 2008 for her faith. While she was in prison, the police kept harassing her husband, Mr. Dai Mingxuan, also a Falun Gong practitioner. Due to the mounting pressure, his health declined and he died on March 15, 2012. He was 68.
Ms. Zhu also lost her husband, Mr. Xie Ruxian, to the persecution. Mr. Xie was arrested on October 5, 2022, even though he did not practice Falun Gong. He was held for one month before being released on bail. His health was severely affected during his detention and never recovered. He died on February 13, 2023. He was 67.
Guangdong Man Sentenced to 2.5 Years, Older Brother Serving 5 Years – for Their Faith in Falun Gong
Mr. Xie Hankui, a Meizhou City, Guangdong Province, resident, was arrested at home on February 24, 2023, weeks after the Internet police spotted the words "Why There Is Mankind" in a message he posted in a chat room on social media. Falun Gong's founder wrote an article titled "Why There Is Mankind" in January 2023 and the police thus accused Mr. Xie of promoting Falun Gong information online.
While Mr. Xie was released on the same day, he was arrested again two days later and given criminal detention. A formal arrest warrant against him was issued on March 13.
The Meixian District Court held a hearing of Mr. Xie's case on July 13. His wife was barred from attending it. Their son was initially allowed to enter the courthouse but was soon escorted out. The court claimed that both the mother and son were listed as prosecution witnesses and thus not allowed to attend the hearing. They merely answered the questions the police asked on the day of Mr. Xie's initial arrest (February 24) and were shocked to learn that their words had been used against their loved one without their knowledge or consent.
Mr. Xie's lawyer entered a not guilty plea for him and he also testified in his own defense. He was later sentenced to two and a half years and is now appealing the wrongful conviction.
Mr. Xie's older brother, Mr. Xie Hanzhu, is also serving time for practicing Falun Gong. The older Mr. Xie, a former energy department chief, was arrested on October 20, 2021 and sentenced to five years in late 2022. Prior to that, he was incarcerated a total of 15 years for his faith.
71-Year-Old Woman Gets 5 Years for Practicing Falun Gong, Son Twice Jailed Before for Same Reason
Ms. Xu Yanhua, a 71-year-old Changchun City, Jilin Province, resident, was arrested on February 10, 2023, and later sentenced to five years and fined 10,000 yuan. Other details of her prosecution, including her indictment and trial, remain to be investigated. It is also unclear where she is currently detained.
Prior to Ms. Xu's latest arrest, she and her son Mr. Wang Peng were seized by the police in May 2022 and soon released. As she lived away from home to hide from the police, the police went to Mr. Wang's home to look for her on July 20, 2022. Unable to find her, the police raided Mr. Wang's home and arrested him on the grounds that he also practiced Falun Gong. He was tried on November 21, 2022 and sentenced to 1.5 years.
Ms. Xu, a retired worker, credits Falun Gong for restoring her health and enabling her to let go of her resentment towards her ex-husband and supervisors at work. Her simple pursuit of a healthy and happy life, however, was met with repeated persecution over the years.
Mr. Wang was also targeted for his shared faith and jailed for 6 years before his latest sentencing. While in custody, he was force-fed with high-concentration saline water and subjected to the straitjacket torture for an extended period of time.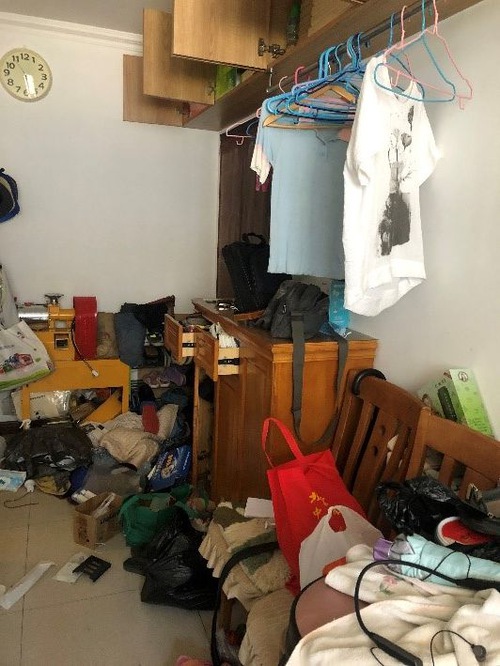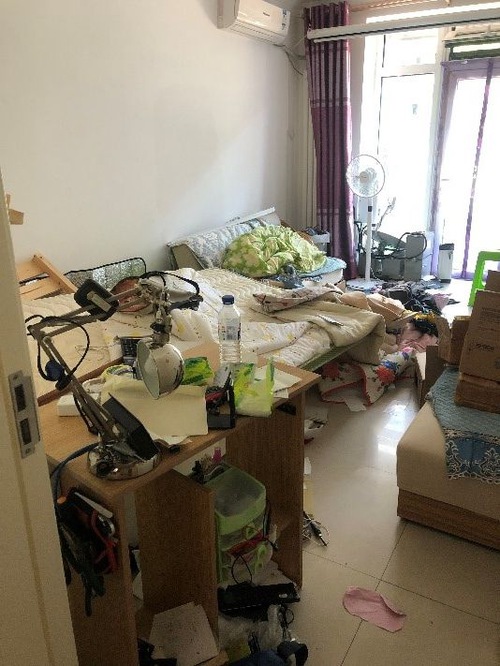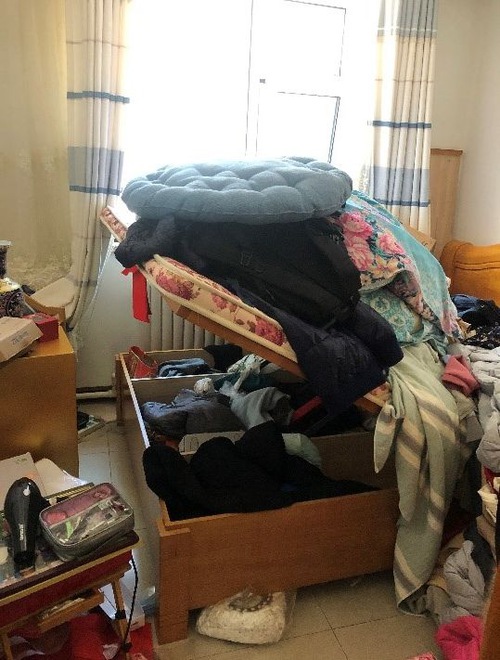 Group Sentencing
Two Chongqing Residents Given Long Prison Terms
Mr. Wang Hong, 48, and Ms. Dai Shufang, 71, of Chongqing, were arrested on September 20, 2022, and sentenced to prison on August 18, 2023. Mr. Wang was given 9 years and Ms. Dai 8.5 years. They were each fined 15,000 yuan.
Mr. Wang and Ms. Dai, a wine seller, were housemates in a shared rental apartment. The police broke into their place on September 20, 2022, and arrested them. The police confiscated their Falun Gong books, computers, printers, and more than 10,000 yuan in cash (including some banknotes with Falun Gong messages printed on them as a means to raise awareness of the persecution).
The Jiangbei District Procuratorate indicted Mr. Wang and Ms. Dai in January 2023 on charges of "using a cult organization to undermine law enforcement." During their hearing by the Jiangbei District Court on May 19, 2023, heavy police presence was seen both inside and outside the courthouse. All the spectators had to show their IDs.
Mr. Wang and Ms. Dai, however, were nowhere to be seen. Their families and lawyers were told that they'd be joining the trial remotely from the detention centre. The court never gave any explanation for why the format of the trial was changed from in-person to remote for the two defendants. People in the courtroom saw from the virtual hearing video that Ms. Dai was brought into a room at the detention center in a wheelchair.
Mr. Wang explained how Falun Gong restored his health and taught him to be a good person when his lawyer asked why he practiced Falun Gong. He emphasised that he broke no law by exercising his constitutional right to freedom of belief. His lawyer concurred and further pointed out that no enacted law in China criminalises Falun Gong or labels it as a cult.
Ms. Dai also testified in her own defense and demanded an acquittal. The court later returned the case to the procuratorate. It is unclear when the procuratorate resubmitted the case, but the court sentenced both Ms. Dai and Mr. Wang on August 18, 2023, without holding another hearing.
Guan County, Shandong Province: Eight Falun Gong Practitioners Convicted Again in Retrial after Previous Prison Sentences Overturned
Eight Falun Gong practitioners in Guan County, Shandong Province, were still sentenced to prison for their shared faith in Falun Gong after a retrial. One of them even had his sentence increased by three years.
The eight people were arrested between May and August 2022 for making materials that exposed the persecution of Falun Gong. The Guan County Court held a virtual hearing of their cases on December 21, 2022, and sentenced them to prison on January 4, 2023.
Ms. Zhang Yuxiang, 51, and Mr. Xu Hengkui, 60, were both sentenced to 7.5 years and fined 18,000 yuan. Mr. Kong Dequan, 61, was given 7 years and 4 months with a 16,000-yuan fine. Mr. Zhou Chunbao, 48; Ms. Gao Shuzhen, 47; Mr. Han Zhenlin, 71; and Mr. Zhang Bingliang, 68, were each sentenced to 4 years with a 10,000-yuan fine. Mr. Wang Ruixiang, 55, was given 3 years and fined 8,000 yuan.
All eight practitioners filed appeals in late February 2023. The Liaocheng City Intermediate Court ruled on April 17 to overturn their original guilty verdicts and returned the cases to the Guan County Court on May 6 for a retrial.
The Guan County Court refused to hold the retrial, so the Chengguanzhen Court was instructed to take over. The latter court retried the eight practitioners around August 2023 and convicted all of them again. Mr. Zhang had his sentence increased from 4 to 7 years. All the other practitioners' sentences remained the same.
Shunyi District, Beijing: 7 Tried for Practicing Falun Gong, 6 Sentenced to Up to 7 Years
The Shunyi District Court in Beijing tried seven Falun Gong practitioners on April 27, 2023, and sentenced six of them to up to 7 years on September 27. The seven practitioners included six Beijing residents and one resident of nearby Hebei Province. They were arrested between March and July 2022 and all were indicted by the Shunyi District Procuratorate.
Mr. Tan Shouli was sentenced to 7 years, Ms. Hu Jinfeng and Ms. Chen Yuying were each sentenced to 4 years, Ms. Wang Runrong was sentenced to 3.5 years, Ms. An Xiurong was sentenced to 2 years, and Mr. Wu Zhiming was sentenced to 1.5 years. It is unclear whether Mr. Zhao Ping was sentenced.
Mr. Tan, who lives in Chaoyang District, Beijing, was arrested in Shunyi District on March 6, 2022. He was taken to the Shunyi District Detention Centre and indicted on July 18 that year.
Ms. Hu, 43, lives in Dingxing County, Hebei Province. She was arrested in Shunyi District on July 27, 2022. She was also taken to the Shunyi District Detention Centre, where she was interrogated for eight straight days with her hands cuffed behind her back. A formal arrest warrant was issued against her on November 2, 2022.
Ms. Wang, who lives in Chaoyang District, Beijing, was arrested at home by officers from the local Datun Police Station, on July 27, 2022. It is unclear where she was detained or why her case was handled by the Shunyi District.
Mr. Wu, Ms. Chen, Ms. An, and Mr. Zhao were all arrested in late July 2022, although the exact dates are not known. They were taken to the Shunyi District Detention Centre and subjected to marathon interrogations like Ms. Hu.
During the seven practitioners' hearings at the Shunyi District Court on April 27, 2023, their lawyers entered a not-guilty plea for them and demanded their acquittal. The presiding judge held a virtual sentencing hearing on September 17 without informing their families. Only the lawyers were notified.
Violation of Legal Procedure
65-Year-Old Liaoning Woman Sentenced to Prison Again After an At-home Trial Attended by 30 Unidentified People
About 30 people from various agencies in Fumeng County, Fuxin City, Liaoning Province descended on Ms. Zhang Guozhen's home at 10 a.m. on July 31, 2023. They tried the 65-year-old woman and sentenced her to three years and two months and fined her 6,000 yuan.
Only the presiding judge from the Fumeng County Court and prosecutor Qiu Shuang from the Fumeng County Procuratorate were in uniforms. The other people, including court bailiffs and police officers, wore civilian clothes. Wu Gang, deputy chief of the Chengxi Police Station, who arrested Ms. Zhang and later submitted her case to the procuratorate, was also present. No one showed their IDs or revealed their names (except prosecutor Qiu).
Qiu charged Ms. Zhang with using a cult organisation to undermine law enforcement, a standard pretext used to frame and imprison Falun Gong practitioners. The judge convicted Ms. Zhang at the end of the hearing and ordered that she be taken into custody immediately (she was on bail following her arrest last year).
Ms. Zhang refused to go with them and was carried out of her home by the court bailiff and police officers. They then took her for a physical examination which was required for admission to the Fuxin City Detention Centre, where she was ordered to serve time.
The police took her to four different hospitals in an attempt to get her admitted to the detention centre. All four hospitals independently concluded that Ms. Zhang was in poor health and unfit for detention. More specifically, her systolic blood pressure measured 175-185 mmHg (when a normal range is no more than 120 mmHg) and there were shadows on her lungs. The hospital doctors warned that her life could be in danger at any time.
The detention center refused to admit Ms. Zhang after reading the hospital reports. She was eventually taken home.
Ms. Zhang's prison sentence stemmed from her arrest on May 27, 2022, after she was reported for talking to people about Falun Gong. She was soon released on one-year bail.
While Ms. Zhang was awaiting trial, the judge assigned to her case and the court-appointed lawyer called her several times, trying to pressure her to admit her "guilt." She told them she broke no law by practicing Falun Gong.
The police came to harass her at home several times and attempted to detain her. But each time they took her to the detention centre, she was denied admission due to her high blood pressure. The police then colluded with the procuratorate and the court to conduct the aforementioned hearing at Ms. Zhang's home without notifying her in advance.
Shandong Man Secretly Sentenced to Prison Three Months After His Arrest, Family Not Informed
Mr. Ma Lichun's family received a prison admission notice from the Shandong Province Men's Prison in late July 2023 and were shocked to learn that he had been sentenced to three years on July 18, 2023. The local procuratorate and court did not notify them of his indictment, trial, or sentencing.
Mr. Ma, of Weifang City, Shandong Province, was arrested at home around 6:30 a.m. on April 20, 2023. The police never notified his family where he was detained. His loved ones didn't learn of his whereabouts until they received the prison admission notice.
Prior to his latest arrest, the police targeted Mr. Ma for his faith multiple times. Officers from the Nanliu Police Station first arrested him on April 5, 2022, after they saw him talk to people about Falun Gong. They raided his home and kept him at the police station for two days, during which time they cuffed his hands behind his back and beat him savagely.
Mr. Ma was released on April 6, 2022, only to be summoned to the police station five days later. The police planned to fine him 1,000 yuan and detain him for 12 days but changed their minds due to a local COVID outbreak.
Mr. Ma was arrested at home on July 8, 2022, and taken to the Jiangjia Brainwashing Centre. He was held there for seven days before being transferred to the Weifang City Lockup. After he was detained for an additional 12 days, he was released on July 27, 2022.
The police arrested him again on April 20, 2023, resulting in his prison sentence.
Copyright © 2023 Minghui.org. All rights reserved.
Reported in August 2023: 66 Falun Gong Practitioners Sentenced for Their Faith