(Minghui.org) A total of 120 cases of Falun Gong practitioners persecuted to death for upholding their faith were confirmed in the first half of 2023.
Falun Gong, also known as Falun Dafa, is a mind-body practice based on the principles of Truthfulness, Compassion, and Forbearance. Since its introduction to the public in 1992, countless people have been drawn to its profound principles and health benefits. Fearing its ever-growing popularity, the Chinese communist regime launched a nationwide campaign in July 1999, attempting to stamp out the practice.
Hundreds of thousands of practitioners have since been harassed, arrested, detained, imprisoned, and tortured. A total of 4,974 deaths have been documented by Minghui.org as of July 14, 2023. Due to the strict censorship of information in China, however, the actual number is likely much higher.
Among the 120 newly-confirmed deaths, 26 (21.7%) took place between 2003 and 2021, 37 (30.8%) died in 2022, and 54 (45%) practitioners passed away in 2023. It isn't clear in which years three practitioners died.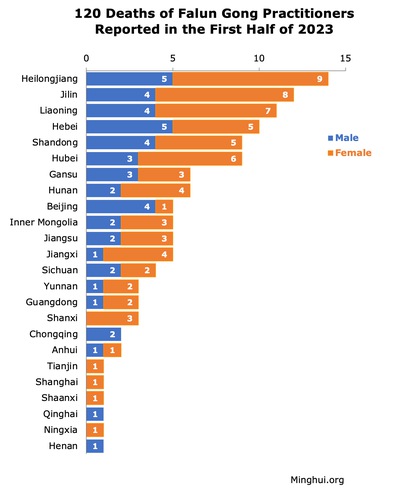 The 120 deceased practitioners, 72 (60%) of them women, hailed from 20 provinces and 4 municipalities (Beijing, Shanghai, Tianjin, and Chongqing). Heilongjiang reported the most (14), following by Jilin (12), Liaoning (11), and Hebei (10). Eight other regions reported between 5 and 9, and the remaining 12 provinces and municipalities reported between 1 and 4.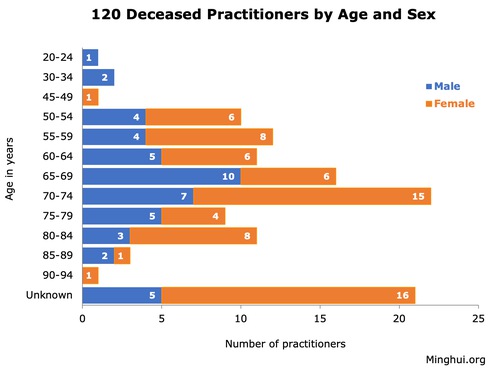 Eleven practitioners died in custody, including one in 2003, three in 2022, and seven in 2023. The 2023 deaths included a woman who died in police custody six days after she was arrested. Most others died while serving time in prison, including a 30-year-old former radio show host, an 86-year-old senior engineer who was set to finish a four-year term just a few days before his death, and a 77-year-old woman who died while serving a 13-year term.
Several others died days after they were released from various detention facilities, including a woman who passed away six days after being released from six months in a brainwashing centre and another woman who died at 80, just a few days after she was released from prison on medical parole.
Three practitioners were given toxic injections or forced to take unknown drugs. They passed away a few months after being released.
Other deceased practitioners succumbed to long-term harassment, incarceration, and torture. A woman in Sichuan Province was held in prison until the end of her three-year term despite the fact that she remained in a coma. She died eight months after her release. A man in Beijing died a year and a half after being released, after serving a 4-year term, having lost both of his parents due to the persecution.
The persecution also caused the deceased practitioners' families unspeakable agony and grief. A six-year-old girl who lost her mother last year became an orphan after her father died in April 2023. The passing of a 73-year-old woman was preceded by the deaths of her daughter and husband. Several married couples were also among the deceased practitioners.
A nurse who'd spent 13 years taking care of her paraplegic husband was arrested a month after her husband's passing and sentenced to 5.5 years. Succumbing to the mental and physical exhaustion, she died three years after her release. She was only 54 years old.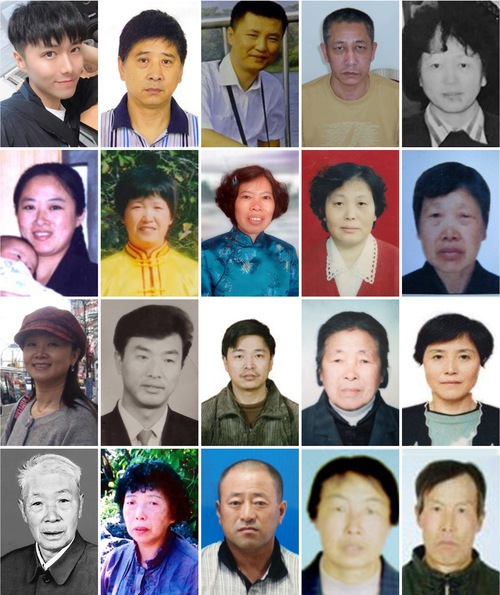 Below are select death cases in the first half of 2023. The full list of the 120 deceased practitioners can be downloaded here (PDF).
Deaths in Custody
Wuhan Woman Dies Six Days After Arrest
A 64-year-old woman in Wuhan City, Hubei Province, died six days after she was arrested for refusing to give up her faith in Falun Gong.
Ms. Hu Yongxiu was arrested outside of a hospital on March 30, 2023, for talking to people about the CCP's persecution of Falun Gong. Her family confirmed on April 5, 2023, that she died that day. Her wake at home was closely monitored by the police. Due to strict information censorship, details about her death aren't available.
Ms. Hu was the second Falun Gong practitioner in Wuhan known to have been persecuted to death in 2023. The other, Ms. Zong Ming, was emaciated and had difficulty talking when she was released on December 26, 2022, after being held at a local brainwashing centre for eight months. Her hair had turned gray. Her family took her to a hospital on January 1, 2023. The doctor refused to admit her and she died in the emergency room that day. She was 59 years old.
30-year-old Former Radio Host Beaten to Death in Prison
A 30-year-old former host of the Sichuan People's Radio Station was beaten to death on December 2, 2022, while serving a five-year term in Jiazhou Prison, Sichuan Province.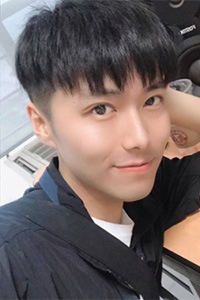 Mr. Pang Xun's body was covered in bruises from the beating, and had marks from electric shocks and being tied up tightly with rope. He had also become incontinent due to the torture.
The prison denied having tortured Mr. Pang, and claimed that he died of hyperthyroidism.
Mr. Pang was arrested on July 27, 2020, for distributing Falun Gong materials, and later sentenced to five years in Jiazhou Prison.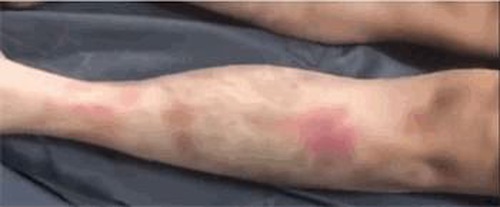 31-year-old Man Dies while Serving 8.5 Years
Mr. Jiang Yong's parents were informed of his death on January 23, 2023, the second day of the Chinese New Year. He was 31 years old.
Mr. Jiang, a Changchun City, Jilin Province resident, was serving an 8.5-year term for practicing Falun Gong. Even though he was in critical condition from staging a prolonged hunger strike to protest the persecution, the authorities refused to release him on medical parole, citing his refusal to renounce his faith.
Mr. Jiang was arrested on June 28, 2021, and sentenced to 8.5 years in Gongzhuling Prison on the trumped-up charge of "subverting state power." His family frequently went to the Jilin Province Prison Administration Bureau and the prison to demand his release on medical parole, only to be ignored or given the run-around.
Retired Professor Dies at 82 While Serving Three Years in Prison
An 82-year-old woman in Yanji City, Jilin Province, died on May 22, 2023, while serving three years for her faith in Falun Gong. Ms. An Fuzi was last arrested in late August 2021 and admitted to the Jilin Province Women's Prison weeks later.
A few months before Ms. An's passing, the prison notified her family that she had developed pleural effusion and asked them to cooperate with the authorities in her treatment. Her son and daughter, both of whom worked in South Korea at the time, asked to have virtual meetings or phone calls with her but their requests were denied. Citing the pandemic as an excuse, the prison didn't allow her other family members to visit her in person either.
After her passing, the prison asked her family to sign a consent to have her body cremated, but it is unclear whether her loved ones complied. The prison had her body cremated without the presence of any of her family members.
Ms. An, of Korean ethnicity and a retired professor of Yanbian Radio and Television University, was not the only one in her family to lose their life to the persecution of Falun Gong. Her sister, Ms. An Yingji, died at 64 on December 26, 2022, after suffering years of detention and later displacement to avoid further arrests.
86-year-old Man Dies Days Before Finishing Wrongful Prison Term
An 86-year-old man in Kunming City, Yunnan Province, died on January 4, 2023, days before he was to finish serving a four-year term for practicing Falun Gong.
Mr. Li Peigao retired from Yunnan Construction Installation Company as a senior engineer in 1994 and lived alone. After the persecution started in July 1999, he was held in a brainwashing centre three times, arrested a dozen times, and had his home ransacked seven times. When he wasn't incarcerated, the police monitored and followed him, tapped his phone, and summoned him for questioning.
Mr. Li's latest sentencing resulted from his arrest on November 26, 2015. While he was soon released on bail due to his advanced age, the local court sentenced him to four years on October 8, 2016. He wasn't taken to the Yunnan Province Prison to serve time until January 2019. The prison never allowed his family to visit him during that time period.
According to inmates who were released before him, Mr. Li was in good health in the prison and it was shocking that he suddenly died, just days before he was to be released. Prison officials claimed that he died of illness but didn't provide any further information to his family.
77-year-old Woman Dies While Serving a 13-year Term
Ms. Fei Shuqin from Harbin City, Heilongjiang Province, died in Heilongjiang Province Women's Prison on February 16, 2023, while serving a 13-year term. She was 77 years old.
According to Ms. Fei's family, she developed uterine fibroids, high blood pressure, and a heart condition shortly after her imprisonment, yet the prison repeatedly denied their application for her release on medical parole. The family hadn't been allowed to see her since 2019.
When Ms. Fei lost her appetite and was plagued with constant drowsiness, she was taken to the prison hospital on January 13, 2023. The doctor found she had multiple lacunar infarctions, brain atrophy, and a severe lung condition. Despite her condition, the prison still denied her family's requests to visit her and also refused to release her.
The prison informed Ms. Fei's family at 1 p.m. on February 16 that they were transferring her to another hospital. But just an hour later, the prison called again and said that she had just passed away. Her family suspected that she might have already died when the prison called earlier.
The prison initially barred Ms. Fei's family from seeing her body. But given their insistence, the guards relented after getting approval from their supervisor. Ms. Fei's family said she appeared to be extremely thin and her head was shaved.
Ms. Fei, who'd retired from the food industry, was arrested on March 29, 2013, for putting up banners reading "Falun Dafa Is Good" along a major highway. The Yilan County Court sentenced her to 13 years in prison.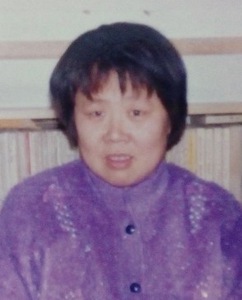 In a Vegetative State and Denied Medical Parole for Two Years, Hebei Man Dies Two Months Before Prison Release
Mr. Lai Zhiqiang's wife waited seven long years, eager to reunite with him, only to learn on January 3, 2023, that he had died two months before his scheduled release from serving a wrongful term for his faith in Falun Gong.
According to Mr. Lai's wife, who wasn't allowed to see his body until the next day, he was curled up and his face had been injured. Five guards held her back to keep her from getting close to or touching him. They refused to return his body to the family and deceived his daughter into signing a consent form to have his body cremated.
Mr. Lai of Tangshan City, Hebei Province, was arrested on March 31, 2016, and secretly sentenced to seven years. His elderly mother was so traumatised that she passed away shortly after.
Mr. Lai suffered a stroke in 2019 from being tortured in custody, but the prison denied his family's multiple requests to visit him. When his wife was finally granted a visit in January 2020, she was heartbroken to see that the guards had to carry him out. He could hardly move. He didn't appear to recognize her and didn't respond when she cried.
According to an insider, Mr. Lai was held in the prison clinic for nearly six months and was force-fed every day. The guards kept the feeding tube in his stomach. His lips became very dry and cracked. Some of the nurses occasionally used a towel to drip some water into his mouth. He often had tears in his eyes when they did that. He also moved his lips but couldn't speak.
Mr. Lai's family demanded medical parole for him, but the prison claimed that they had to wait for their superiors to make the decision. Meanwhile, they charged the family several thousand yuan, claiming it was needed to pay Mr. Lai's medical bills.
Mr. Lai's condition further deteriorated in 2020, and he contracted a lung infection in August 2020. He was in a vegetative state and had difficulty breathing. When the prison took him to the hospital, the doctor did a tracheotomy on him but nothing else. The doctor implied that there was not much hope for him to recover.
Despite Mr. Lai's condition, the prison always kept him shackled with heavy chains. He was brought back to the prison after over a month in the hospital only to be taken back to the hospital on September 9, 2020, even before his trachea was closed.
Mr. Lai's family kept applying for medical parole for him. The prison claimed that the justice bureau had denied the request. When his family went to the justice bureau themselves to submit the request, they were stopped at the door and not allowed to talk to anyone.
53-year-old Woman Dies in Prison While Serving Seven Years
Ms. Teng Shuli of Jixi City, Heilongjiang Province, died on January 10, 2023, while serving a seven-year term. She was 53 years old.
Ms. Teng was arrested on October 12, 2020, and sentenced to seven years in prison, with an 80,000-yuan fine, on June 2, 2021. After she was taken to the Heilongjiang Province Women's Prison in 2021, she was forced to watch propaganda videos demonising Falun Gong every day. She was also deprived of sleep and forced to sit on a small stool for extended hours without moving.
The mental and physical torment took a toll on Ms. Teng's health. She ate very little and became emaciated. She also developed a tumor in her abdomen, which caused severe bleeding whenever she defecated.
Ms. Teng was so weak that she was bedridden. She couldn't get up even when the guards came to inspect the cell. Her cellmates feared that she might die at any time. She was later found to have late-stage liver and rectal cancer.
Ms. Teng's husband was denied visits with her despite his repeated requests. The prison also denied his request to have her released on medical parole, even when she was on the verge of death.
Deaths Due to Torture in Prison and Long-term Harassment
80-year-old Woman in Critical Condition While Imprisoned, Dies Days After Being Released on Medical Parole
Ms. Li Guibin, a Qinhuangdao City, Hebei Province, resident, was sentenced to four years at the age of 76 for practicing Falun Gong. In mid-April 2023, two years after she was taken to the Hebei Province Women's Prison, her son was informed by the prison that she was dying. He rushed to the prison and took her to a hospital in Shijiazhuang (where the prison is located) after the prison agreed to release her on medical parole.
After two days of treatment, Ms. Li was taken home (about 370 miles from Shijiazhuang) and admitted to a local hospital. She died shortly after on April 16. She was 80. According to someone who saw her body, she was merely skin and bones after two years of imprisonment.
Ms. Li was arrested on April 27, 2018, while studying the Falun Gong teachings with three other practitioners. When she failed to pass the physical exam required for detention, the police released her and put her under house arrest. She was arrested again two more times, on August 20 and again on December 27, 2018. Each time, she was interrogated and released. As she refused to sign the interrogation records, the police signed the paperwork for her against her will.
Due to the constant harassment, Ms. Li developed symptoms of a stroke. She was unable to talk and had difficulty walking for a period of time.
The Changli County Court sentenced Ms. Li to four years in prison with a 10,000-yuan fine. She was taken back into custody at the Qinhuangdao Detention Centre on November 18, 2020, and transferred to the prison in May 2021.
78-year-old Man Suffers Memory Loss, Dies Eight Months After Prison Release
By the time Mr. Han Shunxing, of Luoyang City, Henan Province, was released in September 2022 from serving a two-year prison term, he had lost all of his memory and become disoriented and extremely weak. He was admitted to several local hospitals, but no treatment had any effect on him. He passed away on May 13, 2023. He was 78 years old.
Mr. Han's ordeal stemmed from an arrest on December 15, 2017, after being reported for distributing calendars with information about Falun Gong. He was sentenced to two years in prison with a 6,000-yuan fine on August 14, 2020. His appeal was turned down by the higher court.
Several officers broke into Mr. Han's home on September 20, 2020, and took him to Xinmi Prison. He persisted in practicing Falun Gong and was subjected to relentless torture, which eventually claimed his life.
Sichuan Woman Dies Eight Months After Release from Prison in a Vegetative State
Ms. Liao Guanghui was in a vegetative state by the time she was released on July 20, 2022, after serving a three-year prison term for practicing Falun Gong. The Mianyang City, Sichuan Province, resident died eight months later on March 23, 2023. She was 70 years old.
Ms. Liao took a fall on March 10, 2021, while incarcerated in the Sichuan Province Women's Prison. The prison denied her family's request to release her on medical parole and held her in custody until the end of her term, despite the fact that she remained in a coma after the fall.
Because the prison hospital didn't properly fix her skull during the craniotomy, there was a large sunken area on the right side of her head. She also had a suction tube in her throat, a feeding tube in her nose, and a urinary catheter. Her entire body was stiff.
Not knowing how to care for her, Ms. Liao's family took her to a local hospital hours after she was sent home from prison on July 20, 2022. A week later on July 27, she started to go into convulsions and her lips and upper body turned purple. Although she survived after emergency treatment, her family couldn't afford to keep her in the hospital for further treatment. They took her home shortly after and cared for her themselves. They were devastated by her death on March 23, 2023.
Ms. Liao was arrested at home on July 20, 2019, and sentenced to three years by the Fucheng District Court. A prison guard called her family at 5 a.m. on March 10, 2021 and told them to go to Huaxi Hospital to sign a consent form for her to have a craniotomy. The guard claimed that she "fell and hit her head while using the restroom," but the doctor revealed that she also had injuries to her trachea and one of her lungs.
When Ms. Liao's husband, Mr. Li Shuangquan, and their son visited her in the hospital on March 14, her head was wrapped in gauze and she was on oxygen. She remained in a coma and her family wasn't allowed to see her again until the end of her term.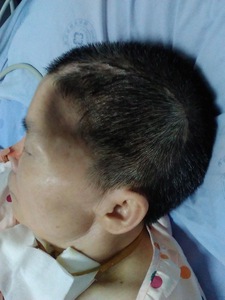 67-Year-Old Tianjin Woman Dies Homeless After Suffering Decades of Persecution
Ms. Liu Shuping, a 67-year-old Tianjin native, died in displacement on June 14, 2023, capping decades of suffering in the ongoing persecution of Falun Gong.
Ms. Liu credited Falun Gong for restoring her health, but she was repeatedly targeted for upholding her faith after the persecution began in July 1999. She was given one year of forced labor in December 2000 but ended up being held in custody for six consecutive years because she refused to give up her belief. She faced constant harassment from the authorities after she was released and went into hiding in 2018 to avoid further arrests.
While living away from home, Ms. Liu missed her grandson's birth and was unable to see her mother one last time before the older woman passed away.
Ms. Liu's loved ones also suffered tremendously. Her husband, a fellow Falun Gong practitioner, was also repeatedly arrested. He once broke his leg after trying to escape police custody by jumping out of a second-floor window. An officer gloated at his injuries, "Don't ever think about getting out of bed for the rest of your life!"
Their daughter had to quit school at age 11 (in around 2001), after the police ordered the school administrators to instigate other students to bully and isolate her because of her parents' faith in Falun Gong.
Ms. Liu's father had sudden onset of heart disease in late 2002 and died days later, after the police told him that they'd keep his daughter detained for a few more years instead of releasing her as promised.
Family Tragedies
Husband and Wife Pass Away Three Months Apart
When Mr. Gao Zhencai was released on January 2, 2023, after serving a 3.5-year term for his faith in Falun Gong, he was emaciated, nearly blind, and incapacitated. His wife, Ms. Xu Suqin, was not home to greet him, as she had passed away a month earlier due to the mental distress of the persecution.
Mr. Gao died in less than two months on February 26. He was 71 years old.
Mr. Gao, of Tangshan City, Hebei Province, was arrested at home on July 3, 2019 and sentenced to 3.5 years on November 11, 2020.
Because Ms. Xu and their daughter frequented the police station to seek justice for Mr. Gao, the police and residential committee staff members constantly harassed them, and ordered Ms. Xu to sign statements renouncing Falun Gong. When she refused to comply, the police attempted to force her daughter, who doesn't practice Falun Gong, to sign it on her behalf.
In addition to the harassment, the authorities also instigated Ms. Xu's neighbors to monitor her. Sometimes they followed her when she went out. When her friends came to visit her and bring food to her, her neighbors would go to her home and warn her that her friends were no longer allowed to visit.
Due to the mental distress, Ms. Xu began to suffer persistent fever and systemic edema. She gradually lost the ability to care for herself and passed away in mid-November 2022.
Six-year-old Girl Orphaned in the Persecution of Falun Gong
Having lost her mother in July 2022, a six-year-old girl Lily (alias) in Qiqihar City, Heilongjiang Province, recently became an orphan when her father also died in April 2023.
Lily's suffering started even before she was born. Not knowing she was pregnant, Ms. Zhu Xiumin held a five-month-long hunger strike to protest her arbitrary detention and torture for practicing Falun Gong. It was a miracle that her pregnancy remained viable throughout her ordeals, and Lily was born on December 8, 2017.
Only six days after her birth, Lily's father, Mr. Wang Yudong, was sentenced to three years for his faith in Falun Gong. Ms. Zhu struggled to care for Lily by herself while dodging police harassment.
When Mr. Wang was released in March 2020, he struggled with mobility and impaired speech due to a stroke he had in prison. With continued police harassment, the family still couldn't stay together. Ms. Zhu took Lily back home in 2021 to live with Mr. Wang, while she remained on the run herself.
Mr. Wang's worst nightmare came true when someone called and told him about Ms. Zhu's passing in July 2022. Even though he tried hard to provide love and care for his little daughter, who had never lived a day without the fear and pressure of the persecution since she was born, the physical and mental trauma that he had endured over the years was beyond what he could withstand. He died in his sleep on April 9, 2023. No matter how desperately his little girl called him, he never woke up. Both he and Ms. Zhu were 51 years old when they died.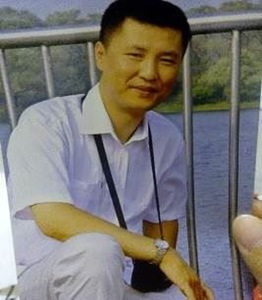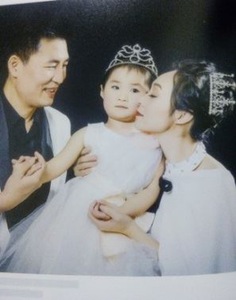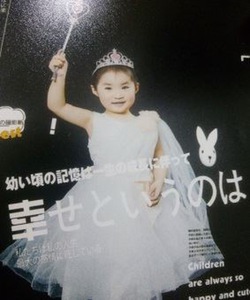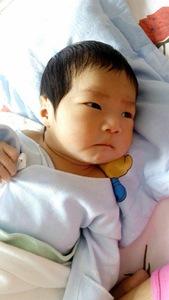 Arrested One Month After Husband's Persecution Death, Former Nurse Also Dies Nine Years Later
Ms. Liu Xinying's husband became a high paraplegic after being tortured in a labor camp for practicing Falun Gong. He remained bedridden for the next 13 years and died on February 19, 2014, at the age of 45. Ms. Liu, of Dalian City, Liaoning Province, was arrested a month later and sentenced to 5.5 years in prison for her shared faith in Falun Gong.
The police continued to harass Ms. Liu after she returned home in March 2020. They often asked her if she planned to move abroad. Even when she indicated that she wouldn't, the police still monitored her daily. They always followed her when she traveled out of town to visit her daughter.
Years of hard work caring for her husband while raising their daughter, as well as the mounting mental pressure from the persecution, took a toll on Ms. Liu's health. The Dalian City, Liaoning Province, resident passed away on April 22, 2023. She was 54 years old. Even one month before her passing, the police called her and demanded to talk to her.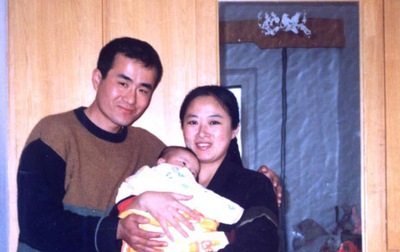 After Losing Her Daughter and Husband, 73-year-old Woman Also Dies Due to the Persecution of Falun Gong
After the tragic deaths of her daughter and husband years ago, Ms. Xiang Huaixiang, a retired bank employee in Chenzhou City, Hunan Province, died on April 2, 2023, due to the persecution of Falun Gong. She was 73 years old.
Ms. Xiang's only daughter, Ms. Chen Lijuan, was arrested in 2000 while doing the Falun Gong exercises on Tiananmen Square in Beijing. She was around 20 years old at the time and still in college. The police went to Beijing and took her back to Chenzhou. She became mentally disordered due to the torture in custody. She was released on bail and taken to a mental hospital in July 2000. However, her condition worsened and she died in November 2004.
Following Ms. Xiang's third and last arrest on July 19, 2010, her husband, Mr. Chen Zhiqiang, frequented the court to demand her release, only to be intimidated by the court staff members. He then developed liver cancer. He applied several times to have Ms. Xiang released to care for him but was always turned down. Mr. Chen later died at home by himself. His body was only discovered after it began to decompose and his neighbors could smell it.
When Ms. Xiang was released from serving a seven-year term on July 18, 2017, she was devastated to find out that her pension had been suspended since September 2014. She repeatedly appealed to her former employer and the provincial social security bureau but to no avail.
Her employer further demanded that she return the more than 90,000 yuan in pension benefits she'd received between September 2010 and September 2014. As she did not have money to meet the demand, her employer deducted money from her pension account beginning in August 2017 (one month after she was released). They said they'd issue her a subsidy to cover the minimum living expenses after recouping the entire amount of 90,000 yuan in nine years, but they would not restore her retirement benefits. The mental and financial distress eventually claimed her life, and she passed away on April 2, 2023.
Shanxi Woman Dies 19 Months After Prison Release, Leaving Behind Adult Daughter Driven to Mental Collapse by Persecution Decades Ago
Ms. Xi Xiulin of Pingding County, Shanxi Province, was sentenced to a ten-month prison term in January 2021 for her faith in Falun Gong. She faced constant harassment from the authorities after she was released in November 2021. She lived in fear and died in June 2023.
Ms. Xi took up Falun Gong in January 1999 and never wavered in her faith after the persecution began six months later. She was arrested in 2003 and given one year and two months of forced labor.
Her daughter, Ms. Liu Yanming, then 24 and a teacher at Dongsuohuang Elementary School in Pingding County, was implicated after her 2003 arrest. The police and the school administrators put tremendous pressure on the young woman because of her mother's faith. Ms. Liu was so traumatized that she developed a mental disorder. She has been unable to work since the second half of 2004.
Jiangsu Man Dies After Two Decades of Harassment and Extortion, Mother Not Allowed to Contact Him
Mr. Li Jianping, a Falun Gong practitioner in Nanjing City, Jiangsu Province, was arrested several times for upholding his faith during the persecution over the past 24 years. When he wasn't being detained, he was forced to move frequently for a period of time to hide from the police. After he returned home, he faced constant harassment from the police and lived in fear that he might be arrested at any time.
Eyeing Mr. Li's private company and his real estate properties, the police found all kinds of excuses to extort money from him. The surveillance was escalated beginning in late 2019. The police and the residential committee staff members even began to play mahjong (a gambling game) at his home, and forced him to play with them in order to extort money from him.
The lead officer warned Mr. Li, "You'd better be smart. Do you think we are here to play with you? Let me tell you, for stubborn people like you, we can kill you at any time and remove your heart and liver. Tell your wife, if we stop coming to your home, she has to go to my place. I'm afraid you won't be able to find her anymore if that's the case. No one will help you. You can also tell your children. With us coming here, you get to keep your company and properties. Your family can also spend time together. How good is that!"
The harassment and the extortion caused Mr. Li tremendous emotional distress. He passed away in mid-April 2023. He was 61 years old.
Mr. Li wasn't the only one in his family to be victimised during the 24-year-long persecution. His mother, also a practitioner, was threatened by the police not to contact him. If she did, both she and he would face grave consequences. In her 80s, she died in distress in late 2017.
Deaths After Toxic Injections or Forced to Take Unknown Drugs in Custody
Belated News: Anhui Man Given Toxic Injection While in Detention, Dies Ten Months After Release
A Hefei City, Anhui Province, man lost the ability to talk after he was given toxic injections one month before he finished serving a prison term for practicing Falun Gong. Mr. Peng Yuxin struggled with failing health after his release and he passed away ten months later in mid-August 2022. He was 55 years old.
Mr. Peng, a former employee of the Anhui Provincial Statistics Bureau, was arrested in his neighborhood on April 24, 2020. Without showing any IDs or a search warrant, or revealing their names, the police raided his home and confiscated his laptop computer, two printers, 50 Falun Gong books, and 500 yuan in cash. He was released at around 11 p.m.
Mr. Peng went to the police station in May 2020 to demand the return of his personal belongings, only to be arrested and held at the Hefei City Detention Centre. He was later secretly sentenced to 1.5 years and ordered to serve time in the same detention centre.
One month before he was released, Mr. Peng was taken out of the detention centre six times and injected with a pink substance each time. By the time he was released on October 23, 2021, he had lost nearly all his ability to talk or organise a coherent sentence.
He could only occasionally utter a few words. When asked whether he was given toxic injections, he nodded. His overall cognition had also declined significantly. He was unable to write his address. But when others wrote several addresses, he was able to recognise his home address. Due to his overall situation, it's unclear whether Mr. Peng had suffered other torture while in custody.
Mr. Peng struggled with poor health following his release, especially given that he lived on his own. In mid-August 2022, local practitioners heard the news of his sudden passing. According to his sister, Mr. Peng's neighbor reported his death to the police and the autopsy report issued by the Shushan District Police Department stated that he died of a stroke.
Belated News: Shanxi Woman Coerced Into Taking Unknown Drug While in Custody, Dies Nine Months Later
Ms. Tian Jin'e of Datong City, Shanxi Province was coerced into taking an unknown drug during a ten-day detention for her faith in Falun Gong. Her reactions significantly slowed and her memory declined after her release. Her palms and finger also became dark. She died nine months later. Her family suspects that the drug she was forced to take in custody was toxic.
In the now 24-year-long persecution of Falun Gong by the Chinese communist regime, involuntary administration of toxic drugs has been frequently used in detention centres and prisons across the country in order to destroy the practitioners' health and willpower.
Ms. Tian was seized by the police in a group arrest on August 30, 2019. While she was held at the Datong City Lockup, the police claimed that she had high blood pressure and ordered her to take some pills. When she refused to comply, the police tied her up in the bed and threatened to force-feed her the medicine. At that point, an officer came over and said to Ms. Tian, "We are just keeping you here for ten days. If you take the medicine on your own, you won't have to endure force-feeding, which is quite painful."
Ms. Tian agreed to take the medication. When she was released ten days later, her mental capacity had significantly declined. She often forgot things and had slow reactions. Her appearance also aged dramatically.
Two days before her passing in May 2020, a friend of hers noticed that her palms and fingers were black. She asked her what had happened. Ms. Tian replied that they had been like that in recent months.
In addition to her latest arrest, Ms. Tian was previously given one year at Taiyuan Women's Forced Labor Camp after being arrested on April 19, 2007, for distributing Falun Gong informational materials.
Liaoning Man Dies Ten Months Following Latest Arrest, Given Suspicious COVID-19 Vaccine in Custody
A Benxi City, Liaoning Province, man was forcibly injected with the so-called COVID-19 vaccine and started suffering severe side effects two days later. After having a persistent fever and cough for ten months, Mr. Tian Xiaofei passed away on May 5, 2023. He was 65 years old.
Mr. Tian was arrested at home on July 13, 2022. The police covered Mr. Tian's head with a black hood and took him to the police station for interrogation. They said to him, "We protect bad people and arrest good people."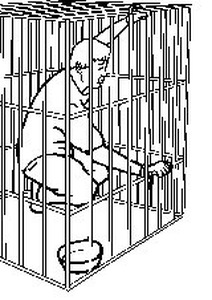 The police locked Mr. Tian in a metal cage, where he couldn't stand up or stretch his legs. He held a hunger strike for two days. The police kept interrogating and threatening him, but he didn't back down.
An officer surnamed Chen said to him, "Even if I have to spend the money myself, I would bribe someone to have you sent to the detention centre and sentence you to another ten years."
The police took Mr. Tian to the hospital for a physical exam. They held him and forcibly gave him an injection, which they claimed was a COVID-19 vaccine. When Mr. Tian failed the physical, the police attempted to force the doctor to issue a false report about his health. The doctor refused to comply and the detention centre denied Mr. Tian admission.
Mr. Tian was taken home on the evening of July 15, 2022. He couldn't eat, and struggled with persistent fever and coughs. He also had significant weight loss. He passed away less than ten months later.
Prior to his last arrest, Mr. Tian was seized by the Beijing police on December 26, 2000, when he went there to appeal for Falun Gong. He was arrested again on February 26, 2002, and secretly sentenced to ten years in prison.
Chinese version available
(Clearwisdom)