(Minghui.org) Falun Dafa practitioners in Perth participated in the Mandurah Christmas parade held on December 2, 2022. They were awarded first prize and AU$1000.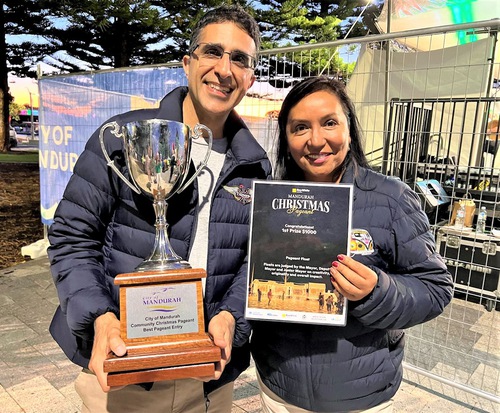 The prize was awarded after the mayor and deputy mayor of Mandurah judged the organisations in the parade based on creativity and overall impression. Among the many groups in this year's parade, spectators were impressed by Falun Dafa practitioners' fairy maidens, Chinese waist drummers and dragon dance performance. Along the length of the parade route, people clapped, cheered and took photos as well as video recordings of the Falun Dafa procession.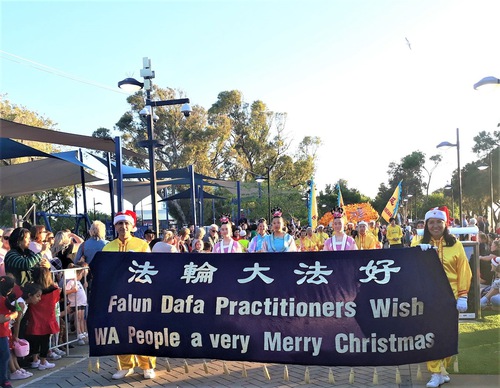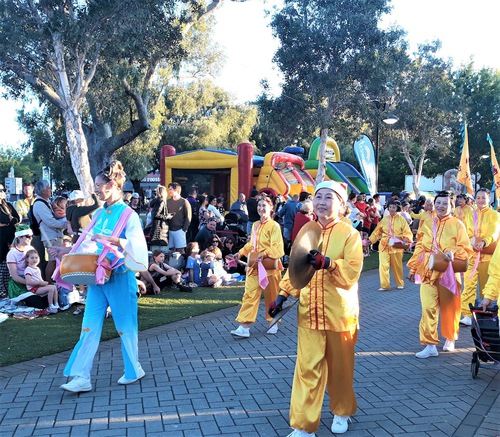 Practitioner Michele Webster said, "Falun Dafa is based on the principles of Truthfulness, Compassion, Forbearance. I believe everyone can accept such pure, high moral values. We hope to show people how great Falun Dafa is through participating in community parades. We hope our waist drum and dragon performances will bring light and vitality to Christmas events. We have a banner with the message: 'Falun Dafa practitioners wish Western Australians a Merry Christmas.' Three of us held flags with the words 'Truthfulness, Compassion, Forbearance' so that people can see these amazing characteristics."
Michele added, "People seemed delighted to see us in the parade. They smiled as we marched past, clapping and wishing us a Merry Christmas. The kids loved the dragon. A woman approached us when we reached the end of the parade route. She said we were the best among all the groups. I thanked her.
"I was really surprised to learn we won first prize. We only knew about it when the organisers announced the results."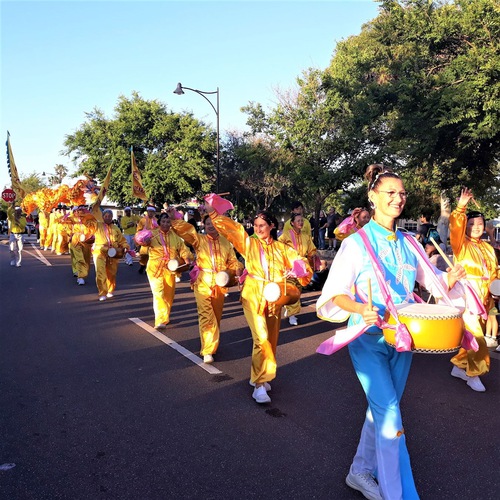 Parade spectator Cory said, "The Falun Dafa group was full of spirit. The colors were vibrant, and I felt great energy. I loved the dragon the most! All of us were delighted." He said he agreed with Falun Dafa's principles – Truthfulness, Compassion, Forbearance.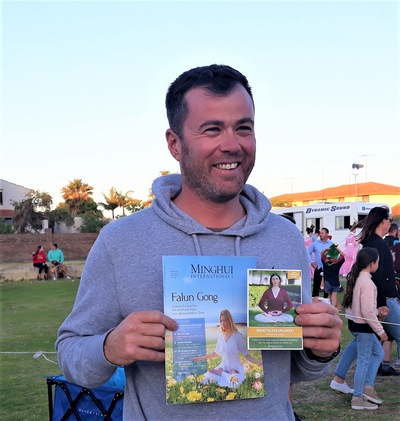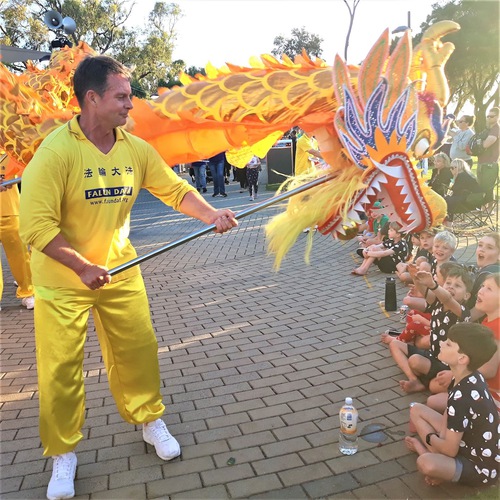 13 total views