(Minghui.org) Since the beginning of time, mankind has been pondering about life: Where did we come from? Where will we go upon death? What is true happiness?
Many people have given up searching for answers to these eternal questions. But for Falun Dafa practitioners, the answers have been revealed to them as they cultivate this mind-body practice based on the principles of Truthfulness-Compassion-Forbearance.
Professor: Health and Wisdom
Dr. Chang Mei-ying is a professor of photonics at National Sun Yat-Sen University in Taiwan. Since childhood, she was curious about where a human life came from and where it will go after death. Even after earning a Ph.D. degree from Tandon School of Engineering at New York University and becoming a professor at National Sun Yat-Sen University in Taiwan, the answers to those questions still bothered her.
This changed one day in November 2009 when she finally picked up the book of Zhuan Falun that a neighbor gave her two years ago and began to read it. "It was phenomenal," she recalled, "In fact, the book answered all my questions about quantum mechanics. To use a metaphor, the questions I had were like pebbles on the road that obstructed me from walking smoothly. But now, I feel like I am able to fly so the pebbles are no longer obstacles to me."
Having earned a terminal degree in her field, Dr. Chang said the knowledge she learned from school was extremely shallow compared to the profound teachings in Zhuan Falun. In fact, she experienced many phenomena described in the book. For example, she once saw the three Chinese characters, Zhuan Falun, on the book cover, rotating non-stop. She initially thought her eyes were playing tricks on her, so she closed her eyes briefly. But when she opened her eyes again, the three characters were still spinning. It was just so incredible.
She also saw many other scenes in her early days of cultivation, such as seeing other practitioners levitating in the air during meditation.
"When doing the sitting meditation with both hands on both sides of my body, I felt as if there were two small heaters under them – very warm. So the cold hands and feet that bothered me for years were gone," Dr. Chang recalled, "Moreover, my stomach illness and frozen shoulder also disappeared."
The benefits were beyond physical health. The wisdom she gained from Falun Dafa helped her with research and development, as well as collaboration with others. Even when she was still an associate professor, she once presented three proposals to an industry partner that would cost a total of about US $200,000. She had intended for the industry partner to choose one proposal. To her surprise, the company took all three. When asked why, a company representative replied, "Everything Ms. Chang said was all for our good. She is critical to our company and we trust her wholeheartedly."
Striving to live by the principles of Truthfulness-Compassion-Forbearance in her daily life, Dr. Chang is conscientious at work and treats each student with sincerity and compassion. Her positive attitude also inspired her students and the team she led. She won multiple awards, including the Outstanding Teaching Award, Excellent Mentor Award, and multiple Industry-Academic Achievement Awards. She also has over 10 patents.
She hopes more people could get to know Falun Dafa and enjoy true happiness.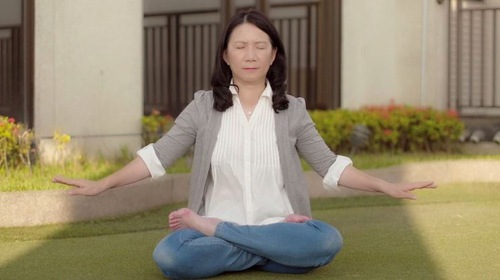 Oncologist: A Higher Science
Dr. Meixia Gao earned her Ph.D. degree in oncology from Peking Union Medical College & Chinese Academy of Medical Sciences. After coming to the U.S. in 2007, she received postdoctoral training at Johns Hopkins University and the National Institutes of Health. Currently, she works at Thermo Fisher Scientific as a senior programmer analyst.
Her experience with Falun Dafa started in 1998. Before that, she suffered from serious stomach problems and only weighed about 40 kilograms (or 90 pounds). No medicine could cure her condition. Within a month of beginning to practice Falun Dafa, however, Ms. Gao surprisingly found all her illnesses gone, including the chronic stomach disease.
Trained in top medical facilities in China and the United States, she is fully aware of the limitation of current medical technology. "Through practicing Falun Dafa, I found this is a higher science," she explained, "That is why it is important for us to look at things with an open mind."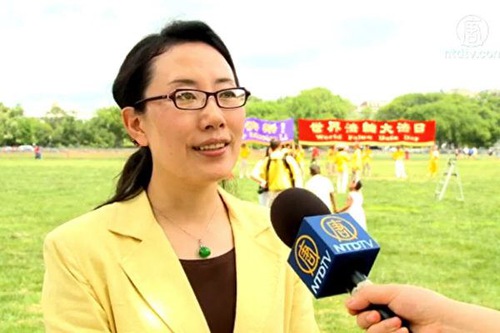 Business Professor Introduces Falun Dafa to Campus Community
Dr. Tian Xie is a professor of business at the University of South Carolina. While studying for a graduate degree at Beijing University in 1984, he worked with his advisor and studied phenomena related to supernormal abilities. "We observed that many stories related to qigong were real, so I no longer believed in the atheism of the Chinese Communist Party," he recalled.
Since then he also started the journey of spiritual pursuit which continued after he came to the U.S. in 1987. But there was no breakthrough until 10 years later. "In 1997, a friend gave me the book Zhuan Falun. I read it and realized that it was what I had been looking for," he continued.
Born into an intellectual family, Dr. Xie had read lots of books over the years. "But the book of Zhuan Falun is different since it explains everything including all the mysteries and legends," he explained, "It helps us to constantly improve ourselves and return to the origin."
He later created and taught a course to introduce Falun Dafa to the campus community at his university.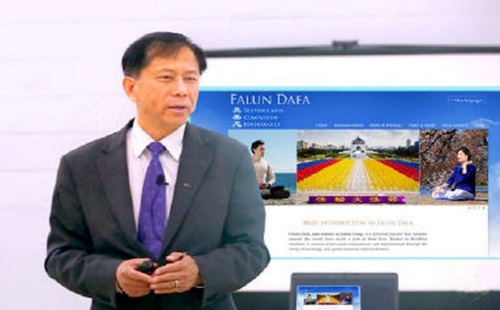 Chairman of Mechanical Engineering: Profound Teachings
After obtaining a bachelor's and a master's degree from National Taiwan University, Dr. Sen Nieh received a Ph.D. degree in mechanical engineering from the University of Illinois Urbana-Champaign. Having worked at the Catholic University of America for nearly 40 years, he currently serves as the fifth Chairman of Mechanical Engineering.
Because of his accomplishments in combustion, fuel, power, energy, pollution, and climate change, Dr. Nieh was once highly praised by the Chinese government and Chinese academia. Due to his support of Falun Dafa, however, he was labeled as an enemy of the CCP.
As a result of the persecution, the CCP is pushing away many Chinese scholars living outside of China, said Dr. Neih. Like many other scholars, he has read many books and found the Falun Dafa teachings very profound. "It's useless no matter how the CCP suppresses it," he added.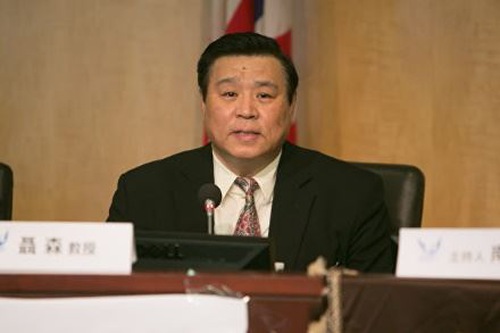 NASA Senior Engineer: True Science
Mr. Tsu-wei Huang is a senior engineer working at NASA. With such a strong scientific background, he used to dismiss spiritual practices such as qigong. But reading the book of Zhuan Falun totally changed him.
"More specifically, this book opened my mind. For example, there are topics that current science cannot explain including where people came from, where we will end up, what is the universe, and how do you understand that good is rewarded with good," he remarked, "That is why I found this book very good and it tells us true science."
There are many existences in this universe and we cannot blindly deny them simply because we cannot see them. Like electromagnetic waves for radio and television, you can detect them if there is appropriate equipment available. Therefore, we need to have an open mind to things that current science has yet to discover, he said.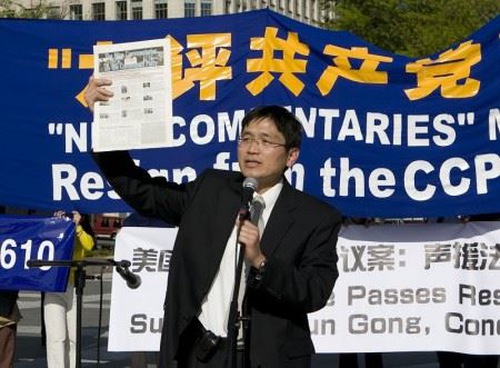 Former Air Force Military Doctor: Falun Dafa Gave Me a Second Life
As a former air force military officer in China, Dr. Wang Zhiyuan was a medical researcher at Harvard University before his retirement. Nonetheless, he suffered progressive muscular atrophy and no doctors could help. At that time, he had difficulty walking from the first floor to the second floor.
After beginning to practice Falun Dafa in February 1998, however, Mr. Wang found his illness was fully healed within three months. "I am thankful because Falun Dafa gave me a second life," he said. His body weight increased from 59 kilograms to a healthy 70 kilograms for his height. Although at an elderly age, he was healthy like a person in his 20s.
The principles of Truthfulness-Compassion-Forbearance also made him a better person. "Falun Dafa gave me both good health and confidence," he added.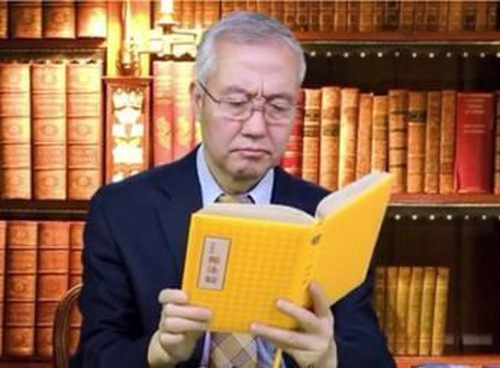 Artificial Intelligence Expert: Wisdom and Universal Values
After graduating from King's University London with a Ph.D. degree in artificial intelligence, Dr. Yang Xiaozhan currently works as a researcher at a U.K. IT firm.
Having been practicing Falun Dafa since childhood following his parents, Dr. Yang said he had benefited a lot from the practice. When trying to solve problems, researchers sometimes focus on one aspect and forget about the big picture. Falun Dafa practitioners, on the other hand, have gained wisdom from Dafa teachings and look at things holistically.
In addition, practitioners can easily calm down and remain focused. That is, they can understand the essence of an issue at a deeper level. "That is, Falun Dafa can offer guidance like a beacon. The principles of Truthfulness-Compassion-Forbearance are also universal values," he said.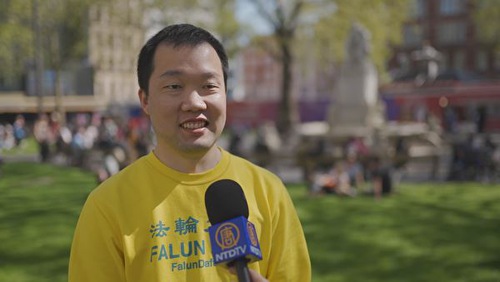 Mining Engineer: Beyond Science
Ms. Li Lian is a retired mining engineer from northeast China and she currently lives in Philadelphia, Pennsylvania. Within 7 days after beginning to practice Falun Dafa, all her illnesses were gone including bronchitis, rheumatic heart disease, arthritis, flatulence, stomach problems, and headache. Not only that, she was also able to see Falun rotating 7 days into the practice.
Like Dr. Yang, Ms. Li also gained wisdom from Dafa. Once her workplace was working with a mine to enrich iron from quartz ore. Usually, each experiment needed several days of trial and error before finding the right condition. But very often she could complete it within one day.
When doing the experiments, Ms. Li said she felt as if she could enter the microscopic level world and see how the mineral ore particles reacted with additives. As a result, Ms. Li could complete the experiments and obtain the needed data in a short time.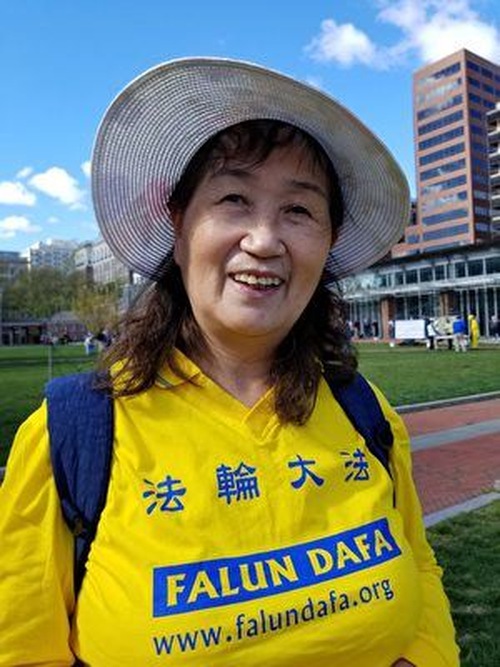 Hepatitis Survivor
Mr. Yu Ping is a researcher in Queensland, Australia. He began to practice Falun Dafa in January 1999 when he was a Ph.D. student at the renowned Tsinghua University. With a family history of hepatitis, three of his cousins died in their 40s due to cirrhosis and liver cancer. Mr. Yu himself also had hepatitis in high school and he always had poor health.
Upon hearing the miraculous effects of Falun Dafa, Mr. Yu began to practice it and soon saw his health improve. Not only were his illnesses healed, he also became more energetic.
By sharing the experiences of these scholars, we hope our readers could read Zhuan Falun with an open mind. Like these scholars, we hope you would benefit from the practice too.