__________________________________________
(Minghui.org) Falun Gong practitioners in 36 countries recently presented their respective governments with a new list of perpetrators involved in the persecution of Falun Gong practitioners in China. The lists were submitted on and around December 10, 2021, International Human Rights Day. Practitioners requested that their governments bar the perpetrators and their family members from entering those countries and freeze their assets.
The 36 countries include the Five Eyes Alliance (the United States, Canada, the United Kingdom, Australia, and New Zealand), 23 countries in the European Union (France, Italy, Spain, the Netherlands, Poland, Belgium, Sweden, Austria, Ireland, Denmark, Finland, Czechia, Romania, Portugal, Greece, Hungary, Slovakia, Luxembourg, Bulgaria, Croatia, Slovenia, Estonia, and Malta), and 8 additional countries (Japan, South Korea, Indonesia, Switzerland, Norway, Liechtenstein, Israel, and Mexico).
Falun Gong, also called Falun Dafa, has been persecuted by the Chinese Communist Party (CCP) since July 1999 (this includes torturing practitioners resulting in death, and harvesting their organs while alive).
Practitioners have recently submitted numerous lists of perpetrators to various countries requesting that sanctions be imposed against these human rights violators. This latest submission of a perpetrator list marks the first time that Estonia has participated in this effort.
Kang Fang, former secretary of the Political and Legal Affairs Committee of Yanbian Prefecture, Jilin Province, is on the list.
Perpetrator Information
Full Legal Name of Perpetrator: Kang (last name) Fang (first name) (康芳)
Gender: Female
Date/year of Birth: March 1966
Title: Deputy Secretary of the Party Committee and Secretary of the Political and Legal Affairs Committee of Yanbian Prefecture, Jilin Province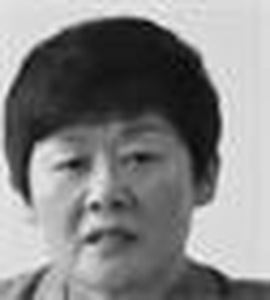 Title or Position
January 2012 – November 2016: Secretary of the Political and Legal Affairs Committee of Yanbian Prefecture Party Committee
November 2016 – April 2017: Deputy Secretary of the Yanbian Prefecture Party Committee
April 2017 – Present: Deputy Secretary of the Party Committee and Secretary of the Political and Legal Affairs Committee of Yanbian Prefecture, Jilin Province
Main Crimes
Since Kang Fang took office as the secretary of the Political and Legal Affairs Committee of Yanbian Prefecture, Jilin Province, she has actively implemented the persecution policy targeting Falun Gong in Yanbian and nearby regions.
According to available statistics from Minghui.org, from January 2012 to the end of 2020 while Kang Fang was secretary of the Political and Legal Affairs Committee and deputy secretary of the Yanbian Prefecture Party Committee of Jilin Province, Falun Gong practitioners in the area were aggressively targeted. At least 427 were harassed, arrested, fined, detained, and/or had their homes ransacked, including 284 taken to brainwashing sessions, 3 given labor camp terms, and 46 sentenced to prison.
Seven of the practitioners died as a result of the persecution: Wang Mingchun, Wu Chunyan, Wang Yan, Lin Fenglian, Chi Yaocai, Zhang Shuxian, and Li Qiyu. Due to the strict information censorship, the actual situation is believed to be even worse.
A. Selected Cases of Death
1: Mr. Wu Chunyan
Since the onset of the persecution, Mr. Wu Chunyan of Yanji City was repeatedly arrested and detained. He was sent to a labor camp twice and tortured. He lost all of his teeth after an inmate slapped his face with a shoe in an attempt to force him to give up practicing Falun Gong.
Mr. Wu was arrested at his home with six others while reading Falun Gong books on March 3, 2016. The police raided his home and confiscated all of his Falun Gong-related belongings.
Although all seven practitioners were released after 20 days of detention, interrogation, and brainwashing, Mr. Wu and two other practitioners were placed under house arrest and frequently harassed by the police.
The tremendous pressure from the harassment and long-term persecution hit Mr. Wu hard. His health declined quickly in December 2016 and he became paralysed. After six months in the hospital, Mr. Wu passed away in June. He was 58.
2: Ms. Wang Yan
Ms. Wang Yan was arrested at home by more than a dozen officers from the Yanbian Prefecture Public Security Bureau on September 19, 2011. The police took her personal belongings such as Falun Gong materials and computers. She was held in a forced labor camp for 15 months.
To try to force Mr. Wang to give up practicing Falun Gong, the camp guards repeatedly put her in solitary confinement, shocked her with electric batons, made her stand for long periods of time and do forced labor, and subjected her to brainwashing. Ms. Wang was severely injured and had edema from the waist down.
By the time she left the labor camp, she was unable to walk or care for herself. Her condition kept deteriorating and she passed away on July 26, 2016. She was 47. She was survived by a school-aged son and a husband who was a taxi driver.
3: Mr. Chi Yaocai
Mr. Chi Yaocai was arrested on September 2, 2011, and taken to the Xinhua Border Police Station. He was given 2 years in Chaoyanggou Forced Labor Camp in Changchun on September 20, 2011. He was tortured in custody and developed hypertension.
After he was released on medical parole on April 27, 2012, he told his family that the guards gave him two bottles of IV drips weeks earlier. He suspected that they contained something toxic because he began to run a constant fever upon returning home. He itched all over, his skin and eyes turned yellow, and his abdomen was bloated. Before he passed away on February 11, 2015, he kept vomiting dark liquid. He was 55.
4: Ms. Zhang Shuxian
Ms. Zhang Shuxian, 53, was arrested on a bus on August 7, 2014. Within 24 hours, she'd been tortured to death. Her family saw that she was covered in black and purple marks from her chest to her thighs, and her dentures were gone. Her husband was angry and shocked when he saw her.
B. Forced "Transformation," Brainwashing, and Mental Abuse
One of the goals of the persecution is to force the practitioners to renounce their belief. In the brainwashing centres, which are often known as "black jails," practitioners are tortured physically and mentally, possibly even worse than in the labor camps and prisons, because they are covert.
Since the persecution began on July 20, 1999, the 610 Offices in Yanbian have held brainwashing sessions every year for Falun Gong practitioners. In the sessions, the practitioners are deprived of all personal freedom. Many were monitored and followed before they were arrested.
Most practitioners were held in separate rooms and all their personal belongings, including mobile phones and other items, were taken away. They were monitored 24 hours a day and all contact with the outside world, including with their families, was cut off.
The authorities forced most of their families to pay for their cost of living at the brainwashing centres. Some had funds deducted from their wages to cover the cost.
High-pressure brainwashing techniques were used on the practitioners. Those who were assigned to monitor them often slandered the founder of Falun Gong and verbally abused the practitioners. Except for when they ate and slept, the practitioners were bombarded with video and audio that slandered Falun Gong all day long.
During brainwashing sessions, they were forced to take notes and later write "thought reports." The reports had to meet certain requirements, otherwise the practitioners would be subjected to repeated sessions of mental torture. Officials threatened to sentence them to prison if they did not "transform."
Examples of Brainwashing
1. Ms. Li Qiyu
Ms. Li Qiyu, an elderly ethnic Korean Falun Gong practitioner from Yanji City, was arrested in July 2012 and taken to the Longjing Brainwashing Centre. She was tied up for 36 hours and not allowed to move or go to the restroom. She ended up with palm-sized bruises on her arms. She also developed anal prolapse, anal bleeding, and systemic edema. She passed out when she was allowed to use the restroom. She was later transferred to the brainwashing session in Helong Yadong Reservoir. She passed away on July 21, 2014. She was 68.
2. Ms. Sun Qingju
Ms. Sun Qingju was arrested on May 5, 2012. She was tortured in the brainwashing centre for refusing to give up Falun Gong. Her arm was fractured and her head swelled. The police attempted to take her to a detention centre in the evening, but she was denied admission due to her broken arm. She was then taken back to the brainwashing centre.
3. Ms. Chi Suling
Ms. Chi Suling was arrested at work around noon on May 17, 2012. She was taken to the brainwashing centre located in Songlin Nursing Home and developed hypertension from being tortured.
4. Ms. An Yingji
Ms. An Yingji was arrested at work on July 1, 2012, and taken to a brainwashing centre in Yanji City. She was forced to stand at first. When she was about to collapse, several guards propped her up and forced her to keep standing. They handcuffed her to the window guardrail. The backs of her hands became badly swollen.
The guards later tied her up with her legs crossed, her arms behind her back, and her neck tied to her legs for an entire day.
C. Wrongful Sentencing
1: Five Practitioners Sentenced
Li Changhua, Li Changli, Zhu Yanwen, and a practitioner surnamed Zhang from Yanji City were each sentenced to three years in prison in 2012. Dong Guizhi was sentenced to five years.
2: Ms. Lang Yanmei Detained Right after Her Release from a Forced Labor Camp
On May 18, 2012, when her term in Heizuizi Women's Labor Camp was over, Ms. Lang Yanmei of Yanji City was arrested again and sentenced to five years in Jilin Province Women's Prison.
3: Families Sentenced Together
Mr. Pan Yiwen was sentenced to 7 years in prison and his wife Ms. Wang Yuexin to 5 years in 2014.
Ms. Ma Guimin was sentenced to 3 years and her daughter Ms. Yuan Li to 4 years, also in 2014.
Mr. Pan was admitted to Gongzhuling Prison and the three female practitioners were admitted to Jilin Province Women's Prison.
4: After Repeated Persecution, Ms. Zhu Xiyu Imprisoned Again
Ms. Zhu Xiyu, 67, of Yanji City, Jilin Province, was released after serving four years on October 17, 2020, only to be arrested again in March 2021. Her pension was also suspended. She has been taken back to Jilin Women's Prison for the third time, but the details aren't clear.
After her October 2020 release, the Yanbian Social Security Administration extorted 200,000 yuan from Ms. Zhu's family. She filed a lawsuit and demanded the return of the money. The court accepted her case. It's not clear whether her latest arrest was related to the lawsuit.
Views expressed in this article represent the author's own opinions or understandings. All content published on this website are copyrighted by Minghui.org. Minghui will produce compilations of its online content regularly and on special occasions.