_____________________________________
(Minghui.org) Shen Yun Performing Arts presented two performances at the North Charleston Performing Arts Centre in North Charleston, South Carolina, on December 18 and 19, 2021.
"Just Phenomenal"
The Law family saw Shen Yun together at the North Charleston Performing Arts Centre on December 18.
"I was very impressed with the technical aspect of everything about the show… The videography, the recordings, the orchestra, the performers were just phenomenal," said Mr. Law, Sr., a communications specialist for the United States Air Force.
He was particularly impressed with the parts of the performance where the current situation of religious persecution in China is depicted.
"One section that impressed me the most is how freedom over there has been elusive to the majority of those people," he said. "And a lot of people in America do not realise just how fortunate they are to have the freedom we have here. And so I really have to applaud the production team for producing that segment."
Showing "the difference between what was and what is, will open up the American people's eyes as to what has actually happened in the world in general," said Mr. Law, Sr. "It's easy to lose your freedom when you don't appreciate what you have."
Mr. Law, Jr. works in aerospace as well, as part of the team that built Boeing's 787. He is also a musician.
"As a musician myself, I have to say, fabulous job," Mr. Law, Jr. said. "The different instruments that they brought in, with the cultural aspect of it, using those instruments together was really interesting. Not something that I would have ever imagined to see happen."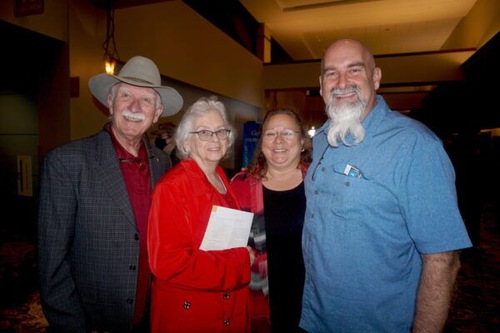 "Magical" and "Fabulous"
Becky Crosby, her children, and a friend saw Shen Yun at the North Charleston Performing Arts Centre on December 19.
Ms. Crosby, an interior designer, and her children were entranced by the performance of the Plum Blossoms in Spring dance, which depicts courage and resilience.
"The plum blossoms were absolutely beautiful and how in sync they were. And just the continuity. And how [the dancers]… are so simple on their feet, there's no sound. They're just magical. The storyline was amazing and it was a great experience for my friend," she said.
"[The costumes were] absolutely beautiful: the detail, the colors, the combinations from one side of the color wheel to the other and pulling them together. They were so vibrant. It was amazing," Ms. Crosby remarked.
She said that Shen Yun was very educational for the whole family and it piqued their curiosity.
"The music was amazing and beautiful… [The children had] never seen a live orchestra before, so that was fabulous.
"It was amazing how [Shen Yun] was able to correlate the screen and the live people together. It was completely in sync," she said.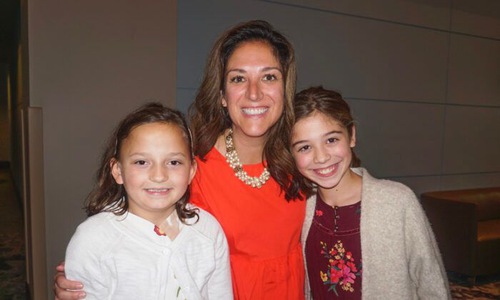 "All Their Personality Shining Through"
Kate Cardwell and her daughter Jessica Griffin saw Shen Yun at the North Charleston Performing Arts Centre on December 18.
"Gosh, all their personality shining through individually—even though everybody's dressed the same, it's amazing to see each of the performer's personalities coming through," said Ms. Griffin, an architectural designer.
"I played violin when I was younger… So when [the erhu soloist] started playing, I was just really taken aback because it was… so many different emotions, so many different things that you could express through just those two strings. And she did so amazingly. She was extremely talented," Ms. Griffin said.
Ms. Cardwell, a former high-end interior design and furniture salesperson, said Shen Yun is "most beautiful."
"It brought the current as well as the heritage of Chinese people before communism. I am so happy that in our nation we may see the rich heritage of the Chinese nation before communism," she said.
"It was just magnificent. The dancers were beautiful—both male and female," Ms. Cardwell added.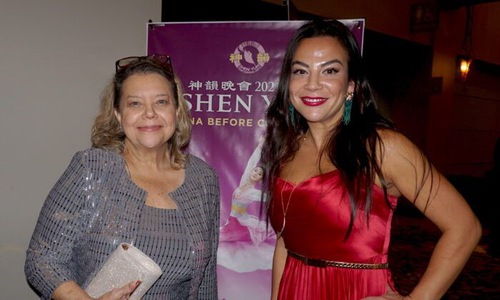 "Truly a Treat"
Mike Cuicci, who works in real estate, and his family were also in the audience.
"It was a beautiful performance and I loved the story that it told. And I also loved the visual aspects with the vivid colors and it was truly a treat," he said.
Mr. Ciucci was also impressed with the Plum Blossom in Spring dance.
"The dancing told a story… and I could feel the passion and I could feel the strength of the dancing and how beautiful it was too," he said.
"I think it's wonderful to be allowed to be exposed to [China's] culture because the culture's been around for so long and here… in the United States we're [not even] 400 years old… Chinese Culture [has] such a long heritage [and is] so strong and so powerful and so beautiful," Mr. Ciucci said.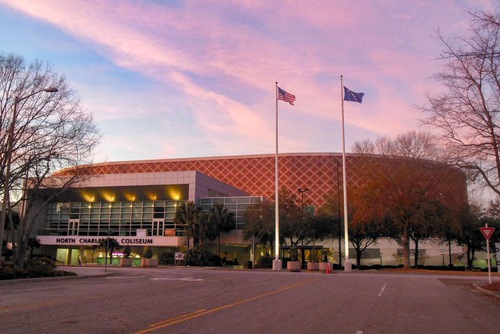 Upcoming Performances
Shen Yun continues its 2021-2022 tour with upcoming performances in:
San Jose, California, December 22–27
Hartford, Connecticut, December 26
San Diego, California, December 28–29
Fort Lauderdale, Florida, December 28–30
Berkeley, California, December 29–30.
For more information on tickets and dates, please visit https://shenyun.com.
All articles, graphics, and content published on Minghui.org are copyrighted. Non-commercial reproduction is allowed but requires attribution with the article title and a link to the original article.
27 total views