---
Starting from July 14, 2021, Falun Gong practitioners in 37 countries are submitting the latest list of perpetrators involved in the persecution of Falun Gong to their respective governments, demanding sanctions on these human rights abusers, including denying entry into their respective countries and freezing their overseas assets.
Wang Maolin is on now the list.
Perpetrator Information
Perpetrator:
Wang (last name) Maolin (first name) (Chinese:王茂林)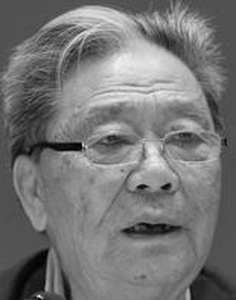 Gender: Male
Country: China
Date/year of Birth: December 1934
Place of Birth: Qidong City, Jiangsu Province
Title or Position:
September 1998 – October 2002: Deputy chief of the Central Propaganda and Ideological Work Leading Group
June 1999 to September 2001: Member of the Lead Group to Handle Falun Gong Issues and director of the Office of the Lead Group for Handling Falun Gong Issues (Central 610 Office)
Major Crimes:
On June 10, 1999, the CCP Central Committee established an organisation to persecute Falun Gong. Its official name was "Lead Group to Handle Falun Gong Issues," and its office was the "Office of the Lead Group for Dealing with Falun Gong Issues," which came to be known as the "610 Office," based on the date of its inception.
Wang Maolin was the first director of the 610 Office. He oversaw the daily operations in the persecution of Falun Gong nationwide. After the persecution of Falun Gong was initiated by Jiang Zemin's regime on July 20, 1999, 610 Offices were established at all levels of the government. The 610 Office, which controls the judicial system, the Party, and government agencies at all levels, orchestrated the persecution of Falun Gong.
To gain public support, officials of the 610 Office incite people to hate Falun Gong by slandering and defaming the practice. Many of its practitioners have consequently been injured, disabled, and killed. According to available statistics, 4476 Falun Gong practitioners have been persecuted to death, with 740 of them being killed before the end of 2001.
As the first director of the 610 Office, Wang Maolin formulated and implemented all the persecution policies, programs, and actions, which directly or indirectly impacted the ensuing campaign of persecution of Falun Gong in China. His crimes are undeniable.
Specific Criminal Acts
1. Slander Falun Gong, Incite Hatred
On January 29, 2000, the Central Propaganda Department and other departments held a national teleconference to carry out the 2000 "campaign against crime." Wang Maolin, the leader of the campaign, mentioned in the meeting that he wanted employees from all local governments to firmly carry out his "Action Plan" and to confiscate all Falun Gong publications.
Wang Maolin visited Masanjia Forced Labor Camp in early July 2000, where he praised the No. 2 Women's Ward for its "outstanding performance" in their efforts to persecute Falun Gong practitioners. He gave a detailed report to Jiang Zemin, after which Jiang allocated a special fund of 6 million yuan to build a "Masanjia Ideological Education 'Transformation' Base."
Masanjia Forced Labor Camp officers stripped 18 female practitioners and threw them into the male jail cells, where they were raped by the male prisoners. Because of its use of brutal tactics on practitioners, Masanjia became a role model for all the facilities tasked with "transforming" Falun Gong practitioners. 610 Office personnel from all over China came to learn about torture at Masanjia.
Wang Maolin and others participated in a ceremony on February 6, 2001 to launch the "National Youth Civilised Community Anti-Cult Action." On that day, the Central Committee of the Communist Youth League across nearly 1,000 communities in 100 cities began a concerted effort to defame Falun Gong.
More than 500 thousand propaganda posters slandering Falun Gong were posted. More than 10 million defamatory propaganda materials were distributed. Over 200 anti-Falun Gong activities were conducted, and over 8 million young people were encouraged to participate.
In February 2001, Beijing Press published a new book Rejecting the Cult on Campus. Wang Maolin wrote the preface of the book, which slandered Falun Gong and encouraged students to oppose and stay away from Falun Gong.
On February 26, 2001, in the Great Hall of the People in Beijing, a conference was held on the actions to wipe out Falun Gong by the Central Organisation Department, the Central Propaganda Department, the Central Political and Legal Affairs Commission, the Central 610 Office, and other departments.
Wang Maolin attended as the director of the Central 610 Office. Three thousand "exemplary" government agency representatives and police officers also attended. Su Jing, director of the No. 2 Women's Ward of Masanjia Forced Labor Camp, talked about her experiences "transforming" Falun Gong practitioners (forcing them to give up their faith).
On March 21, 2001, Wang Maolin wrote a preface for the book Falun Gong and Cults, which was compiled by so-called "religious people," religious professionals, and scholars. Wang Maolin vigorously slandered the founder of Falun Gong and Falun Gong's cultivation principles. He claimed that the book was "a masterpiece" in attacking Falun Gong, although its contents are completely contrary to the facts.
Wang Maolin spoke at a press conference in May 2001 on the special issue of "Battle 'Divine Power.'" He labeled this special issue that slandered Falun Gong "a very important publication" in the fight against Falun Gong.
On July 16, 2001, a major exhibition was held at the Chinese Revolutionary Military Museum in Beijing. Entitled "Opposing Cults, Advocating Civilisation," it was organised by the Central Propaganda Department, the Central Civilisation Office, the Central Office 610, the Ministry of Public Security, the Ministry of Justice, and the China Association for Science and Technology.
Wang Maolin held an opening ceremony for the exhibition, which sought to present a vast number of fabricated "facts" to deceive people, to incite hate for Falun Gong, to link Falun Gong with major cults in the world, and to sanction the CCP's cruel persecution of Falun Gong practitioners. The fundamental objective was to eliminate Falun Gong.
On November 30, 2001, the Beijing Municipal Party Committee and Municipal Government held a conference to "recognise" the actions being taken to eliminate Falun Gong. At the conference, 200 organisations that carried out "education transformation" (i.e., forced brainwashing) and 507 individuals from these organisations were honored. Wang Maolin also attended this conference.
Falun Gong practitioner Wang Bo was a former student of the Central Conservatory of Music. She went to Beijing in April 2001 to appeal for the right to practice Falun Gong. She was arrested and jailed in Beijing Xin'an Women's Labor Camp, where she was brutally tortured and brainwashed.
In March 2002, the Central Propaganda Department, Xinhua News Agency, CCTV, and the 610 Offices of her city and province interviewed Wang Bo's family using deceptive questions.
On April 8, 2002, the "Focus Interview" program on national CCTV broadcast the edited interview, which was completely fabricated to discredit Falun Gong. After that, Xinhua News Agency and other media republished the fake news, which had a very bad influence on the general public. As the former director of the 610 Office, Wang Maolin's responsibility for the persecution of Wang Bo and the general public's hatred of Falun Gong are undeniable.
2. Staging the Tiananmen "Self-immolation"
On the afternoon of January 23, 2001, Jiang Zemin and the 610 Office staged the "Tiananmen Self-immolation Incident," which deceived people around the world. Five so-called Falun Gong practitioners were supposed to have "self-immolated" on Tiananmen Square. The Chinese Communist Party's mouthpiece, CCTV, reported the fabricated incident on prime time television.
The CCP then used the staged event as an outstanding excuse to persecute Falun Gong, leading to the largest campaign of political persecution since the Cultural Revolution. 610 Office personnel also used it as an example to intensify the persecution of practitioners. According to available statistics, the number of Falun Gong practitioners persecuted to death increased from 173 (total number from 18 months before the staged self-immolation) to 881 (total number in the 36 months after it).
3. Falun Gong Practitioners Persecuted to Death
As director of the 610 Office of the Central Committee, Wang Maolin was directly responsible for the persecution of Falun Gong practitioners nationwide during his tenure. As of December 2001, according to information published by Minghui.org, 740 Falun Gong practitioners were persecuted to death.
Below are four examples.
On April 22, 2000, The Wall Street Journal published "Practicing Falun Gong Was a Right, Ms. Chen Said Up to Her Last Day" by reporter Ian Johnson. It was about how Falun Gong practitioner Ms. Chen Zixiu was persecuted to death.
Ms. Chen Zixiu, 59, lived in the Weicheng District of Weifang City. She was arrested by government officials on February 16, 2000. The following afternoon, she was taken to the "Falun Gong 'Transformation' and Supervision Centre" on Chengguan Street and beaten on her legs, feet, and lower back with plastic batons and electric batons. Officers kept screaming and telling her to give up her practice of Falun Gong, which she refused to do every time.
On the morning of February 20, 2000, Ms. Chen, already on the verge of death, was forced to crawl in the snow. Two days of torture had left her legs severely injured. Ms. Chen vomited, fainted, and never regained consciousness. Ms. Chen passed away at around 9 a.m. on February 21.
Ms. Zhao Xin, born on June 28, 1968, was an instructor in the School of Economics at Beijing Technology and Business University (formerly Beijing Business School). While practicing Falun Gong in a park on June 19, 2000, she was arrested by the park police and later transferred to the detention centre under the Haidian Police Station. In just three days, she was beaten so badly that she sustained commuted fractures of the bones in her neck. She passed away on the evening of December 11 at the age of 32.
Ms. Chu Congrui was a 19-year-old Falun Gong practitioner. She went to Beijing on December 1, 2000 to appeal for Falun Gong and was arrested on Tiananmen Square. She died in Beijing Haidian Prison on December 13.
The police claimed that she died as a result of a hunger strike and dehydration. The autopsy, however, showed that she had blood all over her face, and her nose had collapsed. Her face was so injured that she didn't look like a normal person. Ms. Chu's grandfather went to Beijing to collect her body. When he saw her disfigured face, he lost control and wept aloud as he held his granddaughter's dead body.
On April 9, 2001, Ms. Li Mei, 33, was taken to a brainwashing centre by Longwangzhuang Town Government officials in Laiyang City, Shandong Province. When Ms. Li Mei refused to give up her belief in Falun Gong, some of the workers there beat her and broke her spine, leaving her legs paralysed.
She was taken to the hospital, but the town government officials refused to pay for her hospitalisation. Ms. Li died in the hospital on May 28. To cover up the crime, the town officials forced the family to sign documents indicating that the town government was not responsible for Ms. Li Mei's death. Government officials also took away all the photos of Ms. Li Mei from her home.
All articles, graphics, and content published on Minghui.org are copyrighted. Non-commercial reproduction is allowed but requires attribution with the article title and a link to the original article.
(Clearwisdom)