Falun Dafa practitioners joined the annual Newark Days celebrations by holding a car parade on September 19, 2020. They started the day by doing the Falun Dafa exercises at a park in Newark early that morning.
Every September, Newark holds events to celebrate the city's birthday and its incorporation as a city in 1955. Practitioners have been invited to participate in the parade several times.
This year, due to the coronavirus, a virtual celebration was held online and September 19-20 were designated Newark Days. Residents were encouraged to hold their own celebrations and submit their events online.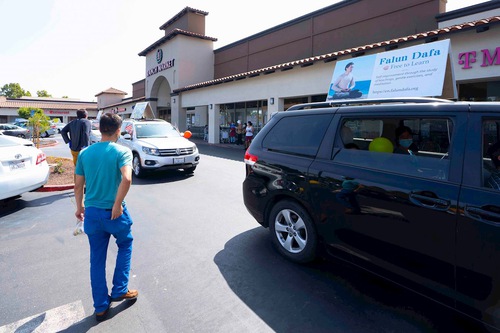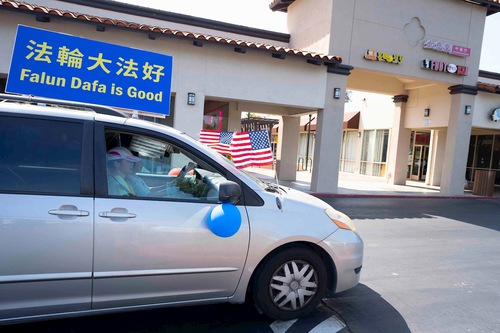 On Saturday, September 19, practitioners from Newark and surrounding cities held a car parade and handed out information about the spiritual discipline and its persecution by the communist regime in China.
The festively decorated cars were a bright splash of color as they drove through the quiet residential streets and the business district. People stopped to watch the cars go by, and those dining along the streets waved.
Mrs. Cai, who handed out information during the event, said she was pleasantly surprised that the many brochures she brought were all taken. People are usually reluctant to accept the information, she said.
Mr. Li, who collected signatures for the petition to stop the persecution, was very busy at the end of the parade.
Mrs. Yang, another practitioner who participated in the event that day, said a man from Hong Kong bought a sandwich and insisted on giving it to her. He kept telling the practitioners, "You work so hard, and what you are doing is great!"
Mrs. Huang from Newark participated in the car parade. Her car was decorated with paper lotus flowers bearing messages about Falun Dafa. For many years, she has gone to the busiest areas of the city to tell people about the persecution in China, giving out information and collecting petition signatures to end the atrocities. She was excited to be involved in the car parade, as she said it was a great way to let people know about the mistreatment and torture practitioners in China face for their belief.
Mr. Hu was shopping at a local Chinese market when he noticed the fleet of cars driving past. He said, "You are doing a good deed. If everyone in the world practiced Falun Dafa, there would be peace everywhere."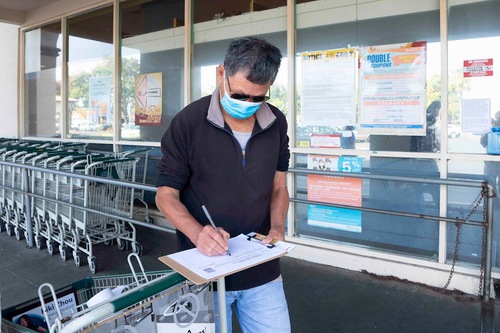 He said he loves to meditate and knows about Falun Dafa. "This is good, I know those who do it find mental peace. I know practitioners treat others like their own family. They do not harm anyone," he said.
"I saw practitioners doing the exercises outside the Chinese Consulate office in San Francisco. I learned that the Chinese Communist Party is taking their organs by force. This is very wicked and inhuman."
When practitioners told him how the CCP's intentional cover-up of the coronavirus led to the global pandemic, he gladly signed a petition to reject the CCP.